Shipping
was last modified:
December 1st, 2022
by
Apptivo Shipping App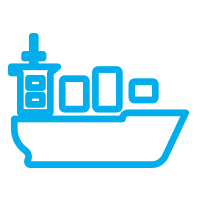 Shipping
Apptivo furnishes you with the Shipping App, a piece of Supply chain Management where you can track the shipment of your items until the point the item gets conveyed to your Customers safely.
Application Features
Provide your warehouse information where your products or goods are stored and maintained. Keep track of your Warehouse operations on site.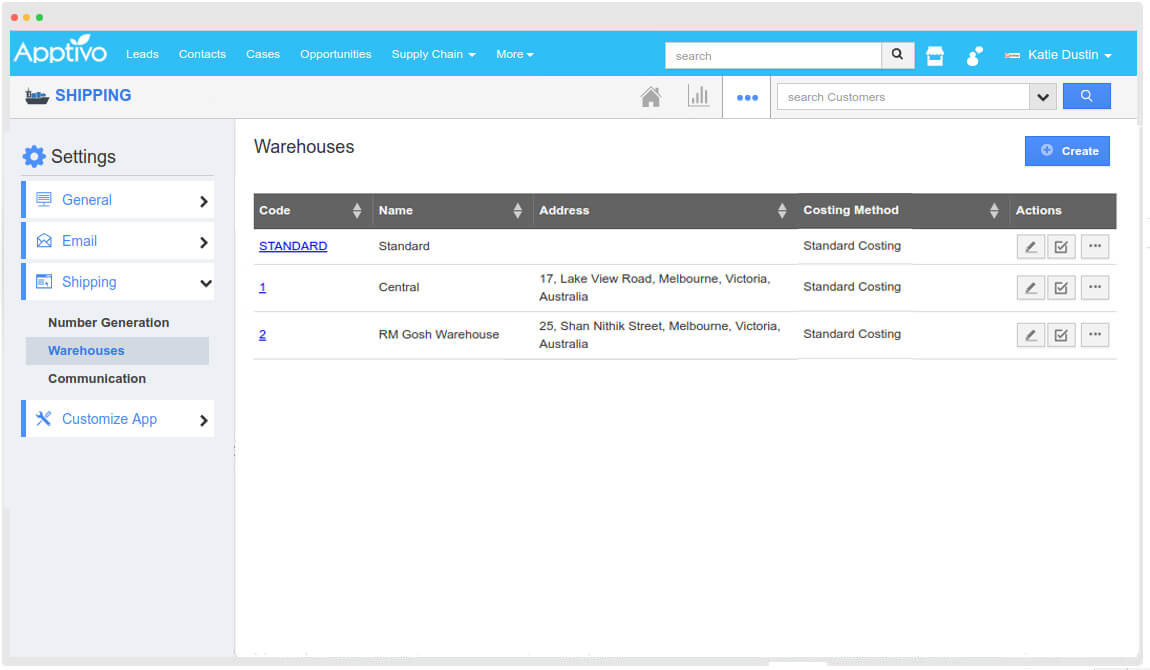 Are you tired of creating & sending a same subject to all your customers, then create a email template and compose a mail selecting the template.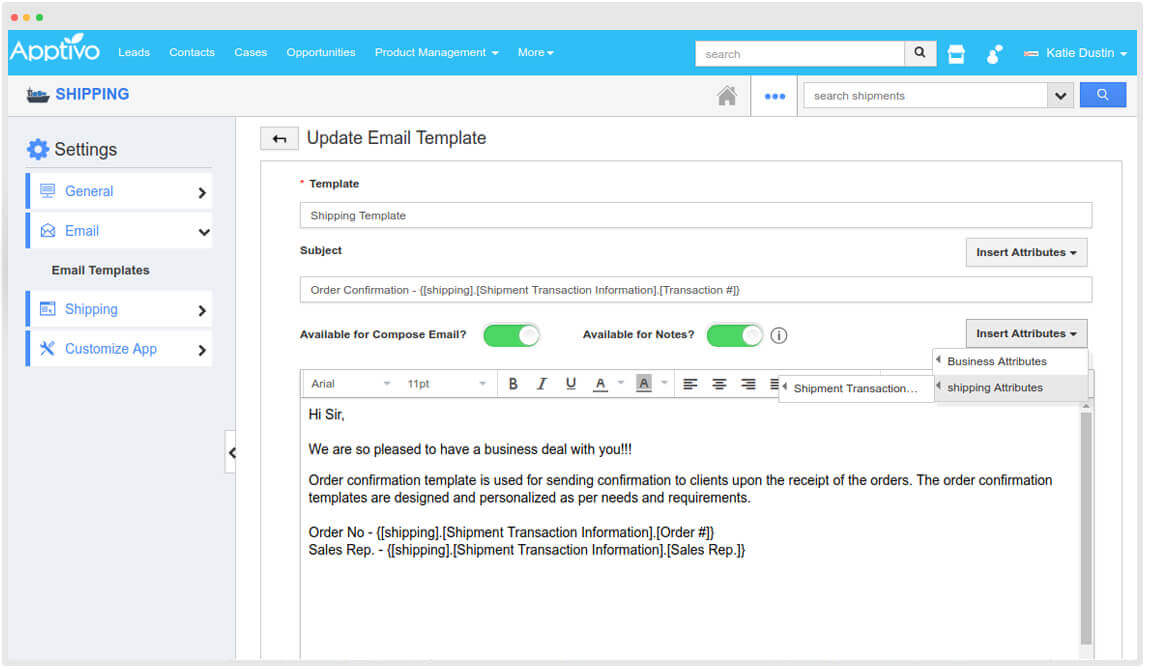 Change your Shipping App according to your business requirements, create and arrange various custom fields to make it look attractive.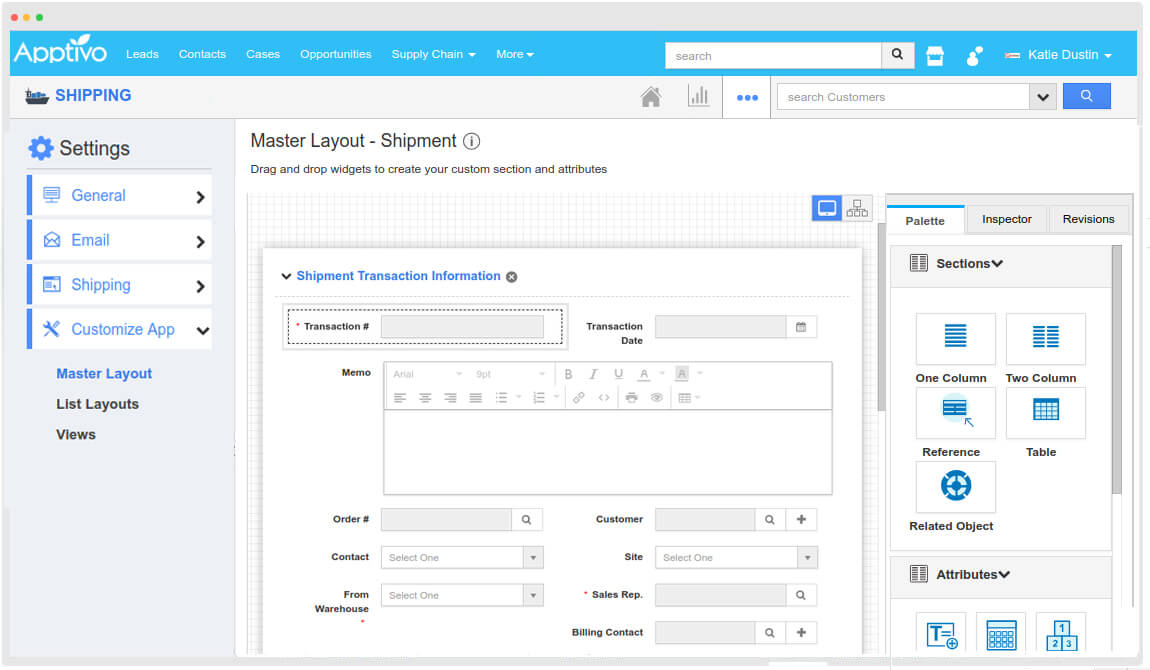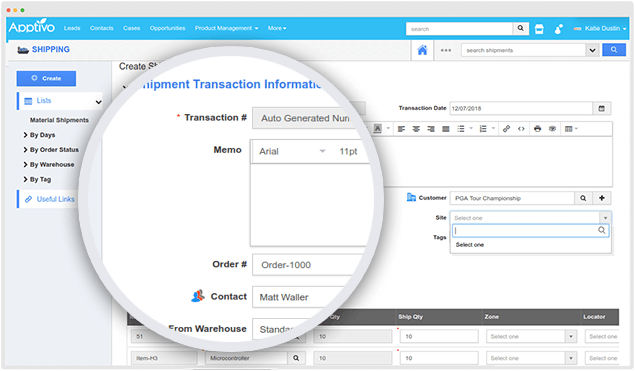 Shipment Transaction
Initiate your shipment transaction with items required and transaction date. Include your warehouse to collect items and deliver it to customers on time.
Integrated Applications
Shipping App integrates seamlessly with the following applications

Shipping     Orders
With this integration, Apptivo allows you to create material shipments associating it with the orders that are pick released. Search and select the required orders from the Shipping App, which pulls in the order records from the Orders App. Learn More about Orders App
This Application is available in
Start a Trial / Book Demo
Apptivo provides a FREE 30 Day trial to all its customer to play around with the product and get to know if it suits their business. Apptivo also provides a 1 to 1 demo session to explain how you can use Apptivo for your business.