Introduction
Sales is an important part of business. Even the most successful and motivated salesman needs to be pushed and pumped at times to reach the desired target. In reality, sales people face a lot of tension and negativity in their day to day routine work. Each deal they close is coupled with unanswered calls and emails which are quite frustrating at times. It is definitely hard to keep oneself motivated in spite of being rejected and working among uninterested hostile prospects. It is true that the road to success is filled with many failures and obstacles. Whenever you feel low or you feel you are lost, read these inspirational quotes that would motivate you and help you move ahead towards success.
What are good sales quotes?
Sales quotes are more than just posters on the wall that you stick in your office. Sales quotes are considered as the important criteria to sustain sales and achieve the quotes in a successful way. Motivation is not the same for everyone. Each and every person is different and might require unique motivational tactics. There are various strategies to be devised by the top management in order to drive motivation among teams.
What are the strategies to motivate the sales team?
There are certain strategies to be charted out in order to motivate the sales team. Some of them are as follows:
1.Build trust among the team
The most basic foundation of motivation is to build trust among the team. If the team doesn't trust you, you will have a hard time to inspire them and drive them towards the goal. Even the sales people will find it difficult to talk about their hardships and challenges in an honest way. Building trust and maintaining the same will help in nurturing the team and bring about consistent results. Trust is a great way to start your motivation path.
2.Do some background research
You have to do a lot of research before you frame the motivational strategies. There are many things to keep in mind while doing the research. Each and everyone should understand that every personality is unique and different. Each and every person's workstyle is different. Also, one can modify their traits and behavior according to their needs. Different prospects will prefer different selling styles and the salespeople have to adapt to such styles in order to receive good results.
3.Understand your team members' personal and professional goals
You need to find out the innate drive that motivates the team members. You have to find a way to understand their personal and professional goals. By doing so you will find out ways that will motivate them the most. In order to understand them better, ask them the following questions:
What motivates you the most?
What do you need to motivate yourself in the long run?
What are the hurdles to motivation?
If you are not motivated enough, what should be my take on that?
Make the team members self reflective on the questions asked above which will provide answers that will help you devise the motivational strategies that would work in the long run.
4.Have a check on goals
Different sales people are motivated by different tactics. Some are motivated by the contests conducted in the organization. While some others are motivated by the achievement of quotas. Some are motivated by money, and some others by some kind of incentives or promotion. You can differentiate the goals that the reps are achieving on a daily, monthly and a yearly basis. The company also can set metrics for improvement and provide high value rewards based on the accomplishment of goals and performance. This will further boost them up to achieve more and more in the long run.
5.Let the team members pick their own reward
You have to let the team members choose the perfect reward , they know what they need – maybe money or some kind of incentives. This relatively makes your job much easier. When you ask them what reward they want, they will totally love it. Offering them choices is an extra boost that always works best.
6.Do something memorable
You have to make their workspace a memorable one by offering them some rewards with a personal touch.
-Take them out for lunch or dinner
– Take them to a movie
– Conduct games in your workplace
– Offer nap whenever someone is tired
-Throw a big party once in a while
-Arrange karaoke or perform a dance
All this will make your workplace a happy environment to work and to enjoy along with the team members. All these will have inherent value that will make the reps and the members of the team realize that they are special and important to the company.
7.Communicate
As discussed earlier, trust plays a major role in establishing a better relationship with the team members. In order to build trust, you need to effectively communicate with the team. You have to find ways to boost their energy and increase their enthusiasm in order to work better. Once in a while, it is better to conduct one on one meetings which will help you to communicate on an individual level and will help you to assist them further in achieving their goals. Also, you can also send motivational messages and emails which sometimes stands as a big motivating factor.
30 Inspirational sales quotes
1.Always do your best. What you plant now, you will harvest later – Og mandino
2.Growth and comfort do not coexist – Ginni Rometty
3.Learn the rules like a pro, so you can break them like an artist – Pablo picasso
4.You must expect great things of yourself before you can do them – Micheal Jordan
5.There are no limits to what you can accomplish, except the limits you place on your own thinking – Brian tracy
Motivational sales quotes
1.Setting goals is the first step in turning the invisible into the visible – Tony Robbins
2.Do not focus on numbers. Focus on doing what you do best – Cassey Ho
3.Don't watch the clock, do what it does. Keep going – sam levenson
4.Become the person who would attract the results you seek – Jim cathcart
5.If you are working on something that you really care about, you don't have to be pushed. The vision pulls you. – Steve Jobs
6.Whatever you are , be a good one – abraham lincoln
7.Change before you have to – Jack welch
8.Human beings have an innate inner drive to be autonomous, self determined and connected to one another. And when that drive is liberated , people achieve more and live richer lives – Daniel Pink
9.There are no limits to what you can accomplish, except the limits you place on your own thinking. – Brian tracy
10.Quality performance starts with a positive attitude – Jeffrey gitomer
Positive quotes on sales
1.Sales enablement can't be reactive. It has to be a full blown strategy that's woven into the fabric of the company – Roderick Jefferson
2.A salesperson's ethics and values contribute more to sales success than do techniques or strategies – Ron willingham
3.Sellers who listen to buyers carefully and then give them the missing ingredients – those are the ones who stand out – Deb calvert
4.When reps take the role of a curious student rather than an informed expert, buyers are much more inclined to engage – Jeff Hoffman
5.Sales are contingent upon the attitude of the salesman – not the attitude of the prospect. – W.clement stone
6.Sales success comes after you stretch yourself past your limits on a daily basis – Omar periu
7.Sales is an outcome, not a goal. It is a function of doing numerous things right, starting from the moment you target a potential prospect until you finalize the deal. – Jill konrath
8.Great sellers go into a meeting with multiple next steps, this allows them to proactively respond if a plan does not unfold as planned – Tibor shanto
9.Be an example. Are you prompt? Are you professional? Are you engaged? As sales leaders, we have to set the bar high for ourselves as well as our teams. – Lori Richardson
10.Practice is just as valuable as a sale. The sale will make you a living, the skill will make you a fortune – Jim Rohn
Inspiring sales quotes on prospecting
1.Every email is an opportunity to test a different benefit or an angle – Heather R morgan
2.High level buyers want to talk to people who know more than they do. They hunger not for information but insight – Barbara weaver smith
3.Prospects are making their purchase decision based on whether they think you understand their problems and you have the knowledge, resources and commitment to solving them – Trish Bertuzzi
4.It's no longer about interrupting, pitching and closing. It is about listening, diagnosing and prescribing – Mark Roberge.
5.There is no easy button in sales. Prospecting is hard, emotionally draining work and it is the price you have to pay to earn a high income – Jeb Blount
Inspiring sales quotes on closing the deal
1.There is no magic to closing. There are no magic phrases. Closing the deal is completely dependent on the situation – Alice Heiman
2.Buyers don't believe anything you have to say to them about your product or service until they first believe in you. – Deb calvert
3.The real problem with closing is not frequently defining or diagnosing the prospect's problems in the first place – Kieth Eades
4.It's no longer about interrupting, pitching and closing. It is about listening, diagnosing and prescribing – Mark Roberge
5.Humanize the sales process or perish – Steli Efti
Sales quotes on sales strategy
1.You will attract way more buyers if you are offering to teach them something of value to them than you will ever attract by simply trying to sell them your product or service. – chet holmes
2.Killer salespeople uncover true problems behind desired solutions – Aaron Ross
3.The sales compensation plan is batman, the sales contest is robin – Mark Roberge
4.If you harness the power of innovation, you will convert sales complexity into a brutal competitive advantage – Tim sanders
5.Buyers do business with you, not with your company and not with your technology – Joanne Black
Funny sales quotes
1.Either run the day or the day runs you – Jim Rohn
2.If you are going through hell, keep going – Winston churchill
3.The road to an easy street goes through the sewer – John madden
4.The harder you work, the luckier you get – Mike Adenuga
5.If they don't give you a seat, bring your folding chair – Shirley chisholm
Final Words
Sales people and the team members need motivational quotes to inspire them and push them towards the rough days. A simple motivation might light up and sparkle their minds and will help them achieve their goals in an efficient manner. Motivation creates a winning attitude among the members which will further boost them up to achieve their quotas on time.
30 Inspirational sales motivation quotes
was last modified:
August 17th, 2022
by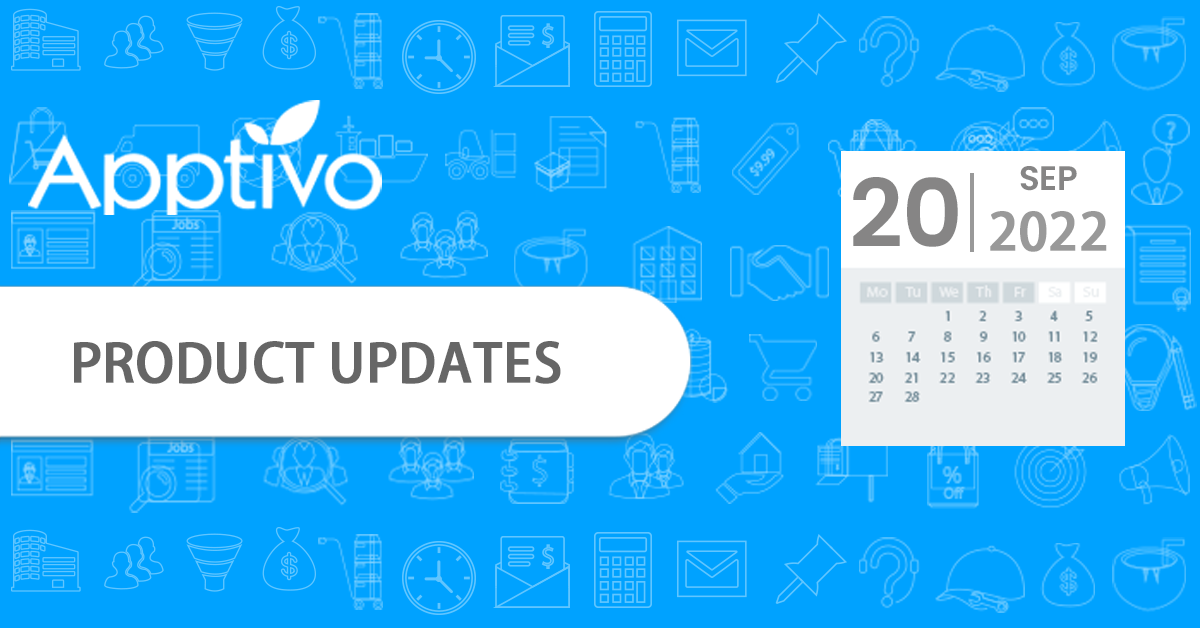 Apptivo Product Updates as of September 20, 2022
Find the Solutions of Apptivo relevant to your Business needs! Having the CRM without complexity might be the biggest challenge today, but you have Apptivo for the rescue. We continue to advance our product and integrations to reach the market scale growth in this fastening technology
Read more

→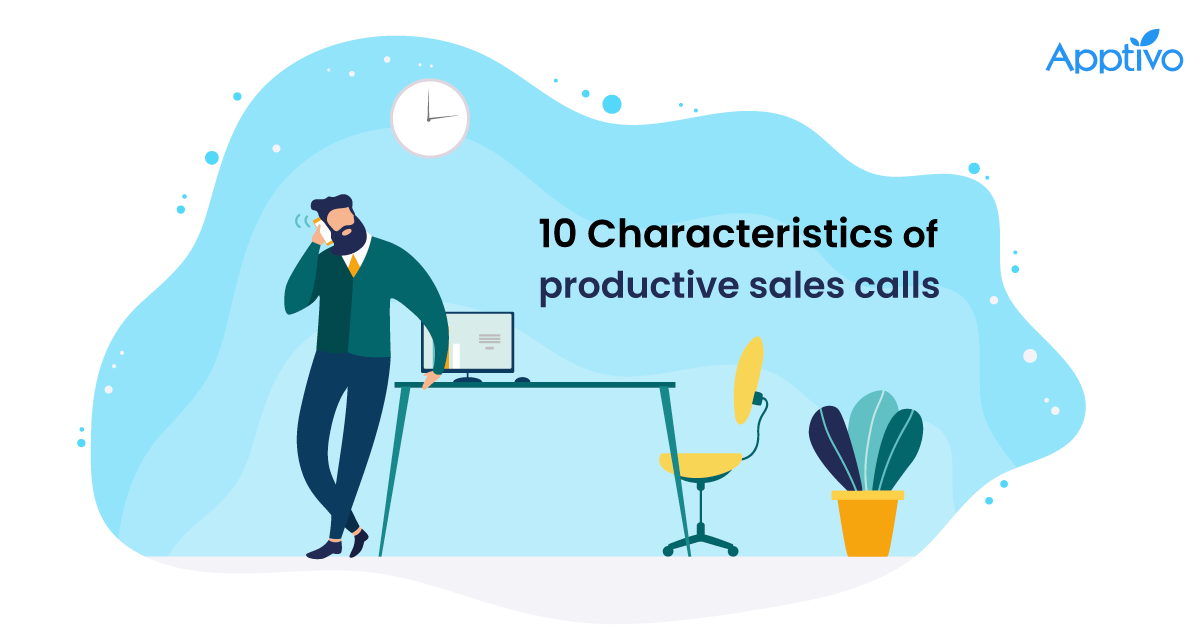 10 Characteristics of productive sales calls
Time is valuable for everyone! Sales calls need to be efficient, effective, and productive for both the seller and the buyer. The seller has the obligation to provide value and must convey it at every opportunity, whereas the buyer invariably undermines the same
Read more

→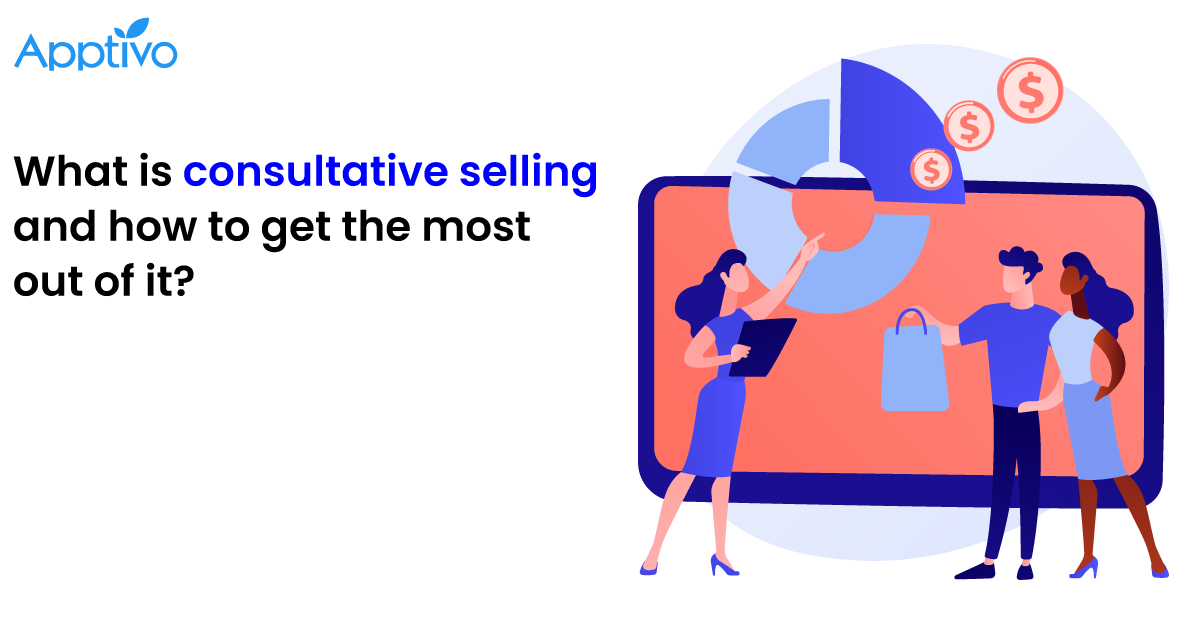 What is consultative selling and how to get the most out of it?
What is Consultative Selling? Consultative selling is about understanding what your client wants, and then tailoring your offerings to meet those needs. When companies take the time to listen to their clients' needs and not push products and services that they might not really need, not only does it help the company come up with products that could solve their clients' problems, but also make a huge impact on the company's success
Read more

→