Have you ever come across the concept of "Conversion Marketing"? It refers to the techniques implemented by the marketing department of your company in order to encourage customers to take certain actions.
Let me break down how this works in detail for better understanding.
Imagine you're running a business and use different mediums or channels to increase the visibility of your products and services. Your marketing team would have set up an exclusive website, created a social media account, and signed up for paid marketing ads. In all these channels, your marketing teams must have certainly created a unique goal. As a sales plan example. Say, the main purpose of creating a website is to boost conversions and bring in more leads through forms or subscriptions. This is a type of conversion marketing.
However, no matter what actions you take, there are instances where your sales team is unable to achieve the desired goals. In this case, the marketing team can simply modify the sales plan based on the trial and error method. But, it is not certain that the selected method will work. So, your team will brainstorm multiple strategies to increase sales and go for the strategy that is absolute and increase conversion rate. The tactics behind the marketing can be considered as the Conversion Strategy.
At the end of the day, the main query that arises in the minds of teams is "What went wrong?" To guide teams to identify the problems, avoid worst practices, and achieve the desired outcome, we have some of the best strategies that you can use to boost conversions.
Best Sales Strategies To Increase Conversion Rate
Did you know? The average conversion rate through websites is 2.35% according to a study. So, irrespective of the type of industry that you are a part of, the average conversion rate is 2.35%. So, for every 1000 visitors, the average conversion numbers that you can expect is between 2 and 3. This is completely normal and it is a sign of a normal website. But, there is no denying that being alright is not enough in terms of performance, we have to be good. To reach that target, let's go through some of the best sales strategies for better conversions.
Add strong CTAs

Include live chat

Remove unnecessary forms

Incorporate pop-ups

Track the interactions

Create a social presence

Integrate with a CRM system
1. Add strong CTAs
A CTA (Call To Action) is the subsequent move that your marketing team wants the visitor to take in your website or social media. It is based on a cause-effect relationship. For example, adding the subscribe button in the blog is a type of CTA. Here, you want the reader to subscribe to your newsletters. By this, you are bridging the gap between your audience and products and indirectly encourage them to sign up for your products.
According to a study, 90% of your visitors who read your headline also check out a copy of your CTA. So, CTA cannot be left unnoticed unless there are drawbacks to your website design or other technical factors.
Hence, CTA is a key component that you should include in all your landing pages. In short, throughout your website. Most of the time, a single page will focus on a particular CTA. The trend is a single CTA is placed on multiple areas on a single page.
Pro Tip: I'd recommend thinking out of the box and using unique CTAs rather than using the generic CTAs that do not add much value. To improve conversion rate, the best sales trick is to use psychologically operational CTAs.
2. Include live chat
Live chat is an interactive tool that enables your audience to interact directly with the teams in real-time. Websites use either bots or human agents to represent their company and interact with the audience. Yes, live chat provides solutions to the queries of the audience. But, you might be wondering why live chat can be a booster in your strategic sales plan.
Mentioning research conducted, some of the prominent industries have seen a sudden shoot in chat volume by 150%. This forecasts the predominance of live chats in industries across the globe. One of the key advantages of live chat is that it enables visitors to perform multiple tasks at a time.
Live chat is an effective tool to increase conversions. This is because most of the audience leaves the websites owing to some queries or concerns for which the answer is not available on the website. They might also be in a stage where they are not ready to reveal their information by contacting through phone or emails. So, it is a smooth sales plan to increase the conversion probability through live chats.
Pro Tip: As a salesperson, I understand that it is a part of your sales conversion strategy to bring in more leads. But, you should also ensure that your audience does not feel pressured to reveal their details. Sometimes, it is the right choice to just answer their queries.
3. Remove unnecessary forms
A form on a web page is a channel that enables your visitors to interact with you and send their contact information for further communication. These web forms submitted are directly captured as emails or stored as tickets in business management applications. These forms have become a primary source of communication among businesses as a sales plan example.
According to stats, around 74% of companies use web forms for generating leads. In this, 49.7% quoting that their online webform is generating the highest conversion rates. With this, we can attest that web forms are one of the prospecting strategies and your marketing team can easily boost conversions when combined with powerful content.
However, there is a downside to webforms. When there are too many irrelevant fields, the visitor might feel scared to reveal too much information. In most cases, unnecessary fields and several forms are one of the causes of the decrease in conversion rate.
Pro Tip: Keep your web form short and crisp. Include only the relevant fields that are suitable and remove any unnecessary fields.
4. Incorporate pop-ups
Pop-up, a type of sales and marketing strategy, is a graphical user interface based sales plan that usually pops up in the front of a webpage for a certain period of time. It is one of the common sales tricks used by marketing teams to improve conversion sales. In most cases, these pop-ups are quite hard to ignore.
According to Sumo, some pop-ups see conversion rates as high as 50.2%. But, the average conversion rate of the best pop-ups is 9.28%. So, if your conversion rate from pop-ups is around 9%, then your sales plan is on the right track. However, if the bounce rate is higher owing to pop-ups, then you might have to recheck your direct selling business.
Nowadays, pop-ups must be handled with care as there are a number of sites that leave the users perplexed with multiple pop-ups in the form of click baits. This makes them concerned about clicking any button. So, it is recommended to use this sales conversion strategy with caution.
Pro Tip: Use an excellent content marketing technique to build the trust of visitors and use pop-ups that are interactive and do not stress the visitors.
5. Track the interactions
Any technique becomes productive when there is an efficient tracking method. Especially in sales plans, it is vital for teams to periodically analyze the current performance and take actions to improve the strategies to increase sales. To help teams, a number of tools are available online to track the interactions with the audience.
When you sign up for a business management system like Apptivo, you can effortlessly track all the interactions with the visitors. This is because Apptivo has extensive collaboration tools that assist sales and marketing teams to track the overall performance. In case of any concerns, the help desk app creates tickets and addresses the concerns of visitors.
Hence, it is recommended that marketing teams track the interactions from all spheres. Be it a website, social media, or any platform – the marketing team should understand the sales conversion in individual channels and generate reports on the steps that can be taken to boost conversion.
Pro Tip: The Reports and dashboards of Apptivo have everything your team needs to track the incoming leads and their conversion rates.
6. Create a social presence
With the rise in technology and the emergence of the internet, social media has gained a front seat as one of the primary mediums of communication. Just like how phones were initially used for personal communication and later evolved as a prime source of business calls, social media is now a significant platform to engage with audiences.
According to Statista, there are currently 3.78 billion users on social media, and it equals about 48% of the total population in the world. This opens a new market for businesses to increase the visibility of their brands across the world right from where they are. This also allows customers to engage with your teams and discuss their concerns.
By linking your social media accounts to your website, the visitors will have better knowledge of your products and services. The presence of social media in the websites further increases the trustworthiness of your business.
Pro Tip: Make it mandatory to mention all your social media handles in websites, emails, newsletters, and other communication channels.
7. Integrate with a CRM system
A CRM system is a wonder tool that manages all your customer interactions right from capturing a lead from different platforms like websites, social media, and email marketing. Irrespective of the type of sales strategy plan, the main purpose is to increase conversion rate. This can be achieved by a proper sales plan.
Apptivo is the best CRM software to streamline sales for business as it has dedicated apps to ensure the proper monitoring of sales and track the performance of your sales and marketing teams. A strategic sales plan is successful only when combined with an efficient sales team. Apptivo CRM provides the best tools in the industry to monitor the performance of your teams.
Furthermore, the tracking facility of Apptivo records every interaction, thereby, increases the probability of reaching the desired sales conversion. The CRM apps help the sales team to move the leads through the sales funnel and qualify them as prospects.
Pro Tip: Apptivo CRM has 65+ business management applications and I suggest integrating with them to boost your business productivity.
Extra Tips – To increase conversions, a site owner should have an SSL certificate as it is a pioneer requirement for any website. SSL certificate authenticates a website's identity and enables an encrypted connection. SSL certificates increase data integrity, data protection, and identity authentication.
Conclusion
Though there are multiple sales strategies, it turns out to be a success only when implemented properly at the right time. Just like implementing a sales plan and using sales tricks, it is also advised to use the best tracking tools. A sales conversion does not end with capturing leads. In fact, it is the start of the process. By signing up for Apptivo, you can easily track all your incoming leads, select qualified leads, and boost the sales conversion strategy.
Also, Read
7 Best Sales Strategies To Increase Conversion Rate
was last modified:
March 3rd, 2023
by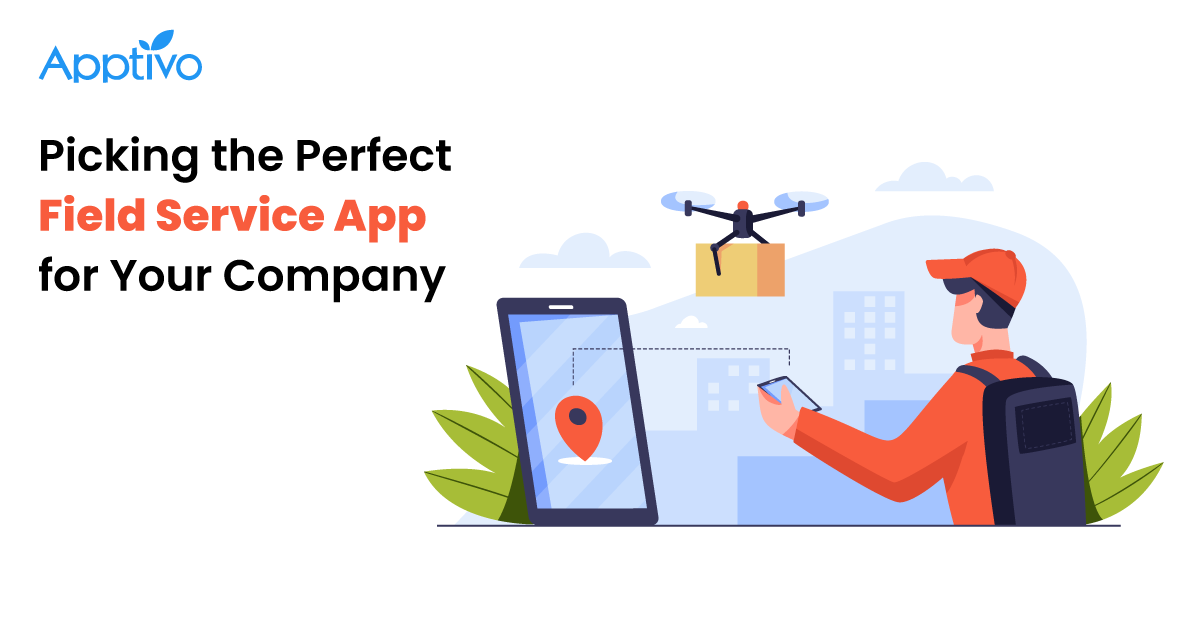 How to Choose the Right Field Service App for Your Company?
1. What is a Field Service App? 2
Read more

→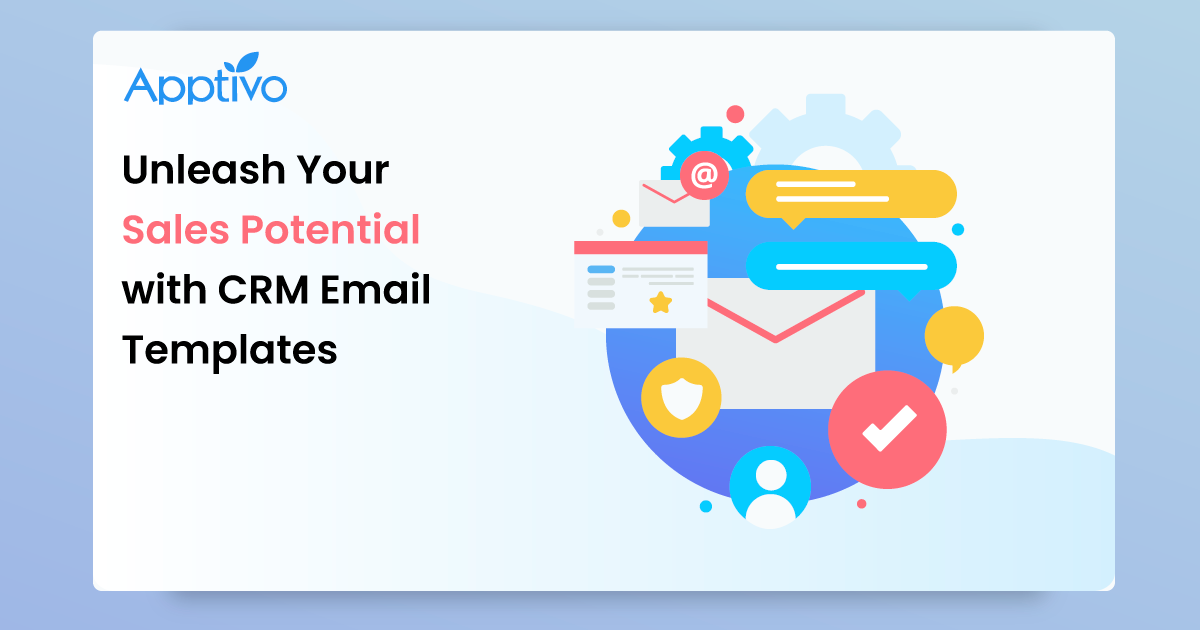 Unleash Your Sales Potential with CRM Email Templates
1. The Power of CRM Email Templates 2
Read more

→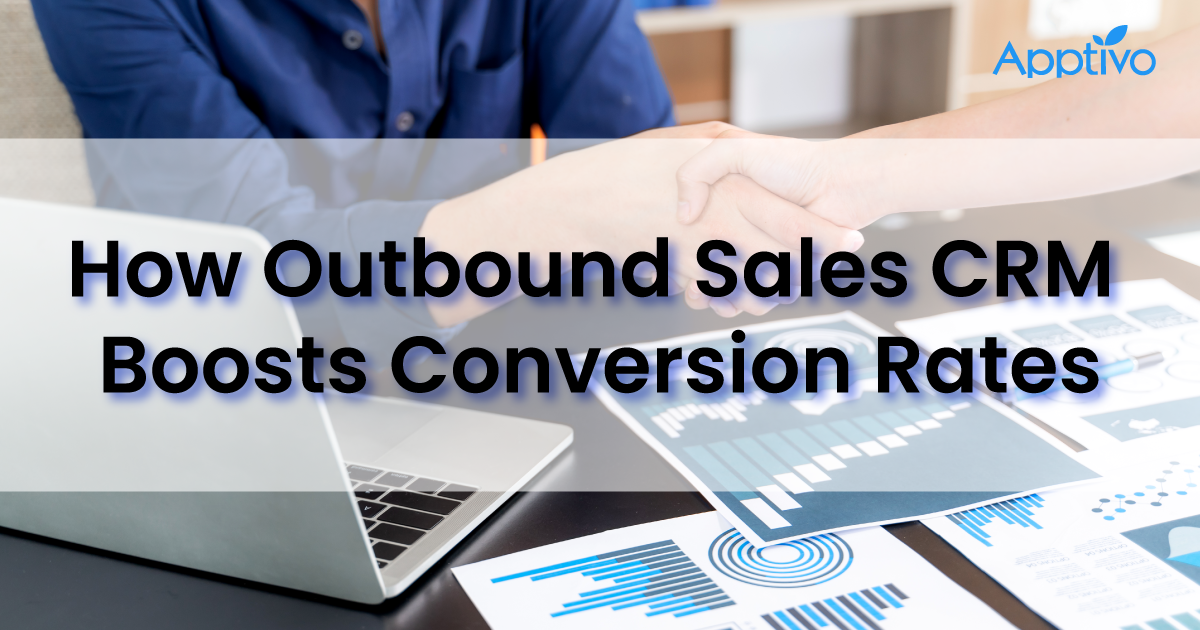 Ways the Outbound Sales CRM Accelerates your Conversion Rate
1. What is Outbound Sales? 2
Read more

→