Email marketing is one of the most popular and comparatively cost-effective methods of marketing in today's era. Usually, the cost of advertising is calculated with," how many ads you will buy?" or "What is the cost to advertise n number of times" or otherwise "how much does it cost to advertise during the prime time?". You need to understand that Email marketing is too fast, too frequent and it can have an effective impact on your marketing campaigns. Email marketing is a powerful tool that is heading the marketing game of many B2B and B2C business models.
What is Email Marketing?
Simply put, Email marketing is a digital marketing method of communicating with the target audience via electronic mail (email). Today businesses spend huge chunks of dollars on marketing activities, not to forget email is considered to be one of the easiest and cost-effective ways of marketing. You can send newsletters via email about product updates, discount offers, exclusive deals, and general information about the company. Etc., Email marketing plays an important role in your marketing strategy to build brand awareness, increase engagement and ultimately build stronger relationships.
How does E-mail Marketing work?
Email marketing is an inexpensive way of marketing your company's offerings. It is definitely not a complicated process but it requires some groundwork. You need to run A/B testing to analyze which communication works best for you and which received good responses from the subscribers. Doing so, you can achieve your business goals by effectively mastering 'your marketing way' via emails.
For an e-mail marketing process to work, you need to do the following:
1.Sign up for an email marketing tool:
You need a good email marketing tool that automates the entire email marketing process. You can't keep sending hundreds and thousands of mails and track the results manually. An email marketing software will help send emails to your mass audience.
2.Devise an email marketing strategy:
You need to have an email marketing strategy at hand before running campaigns. You need to decide what messages to send and when. Also, have a proper plan on how you are going to measure the effectiveness of the campaigns sent.
3.Build your email list:
You can send emails only to your Opt-in list or subscriber list for better email performance. People who have registered with you for receiving emails can be included in this list. Maintaining this email list and adding subscribers to it over time would be the right approach and definitely a valuable asset for your marketing efforts.
4.Email marketing automation:
A fully automated email marketing tool will help you send targeted emails to the users based on the actions they make on your website. You can perform some of the email automation tasks such as sending bulk personalized emails, welcome messages, promotional discounts, seasonal offers, feedback forms etc., Automation reduces your manual workload and helps in tracking the results more accurately.
5.Monitor Campaign performance:
You need to find out what kind of email messages drive more traffic and engagement towards your site. You have to monitor certain metrics such as no of new email subscribers, the open and click through rates, how many people showed up to your website by clicking on the email link and how many conversions were generated from the email campaigns.
6.Evaluate & Re-evaluate your email lists:
You need to constantly evaluate and re-evaluate your email lists often. Some of the subscribers might be inactive for so long, and some percentage of recipients might mark your messages as spam. You have to occasionally clean up your list and always keep in mind to keep a list of active subscribers. This will better improve your open and click rates significantly.
Why email marketing is important?
Email marketing is one of the most powerful and vibrant ways to connect with people worldwide. Does a person without an email id exist? It is next to impossible in today's technological era. We probably receive hundreds of mails each day. We read them, get inspired and even look forward to the next mails. Email has become an important part of our lives. A very big part actually.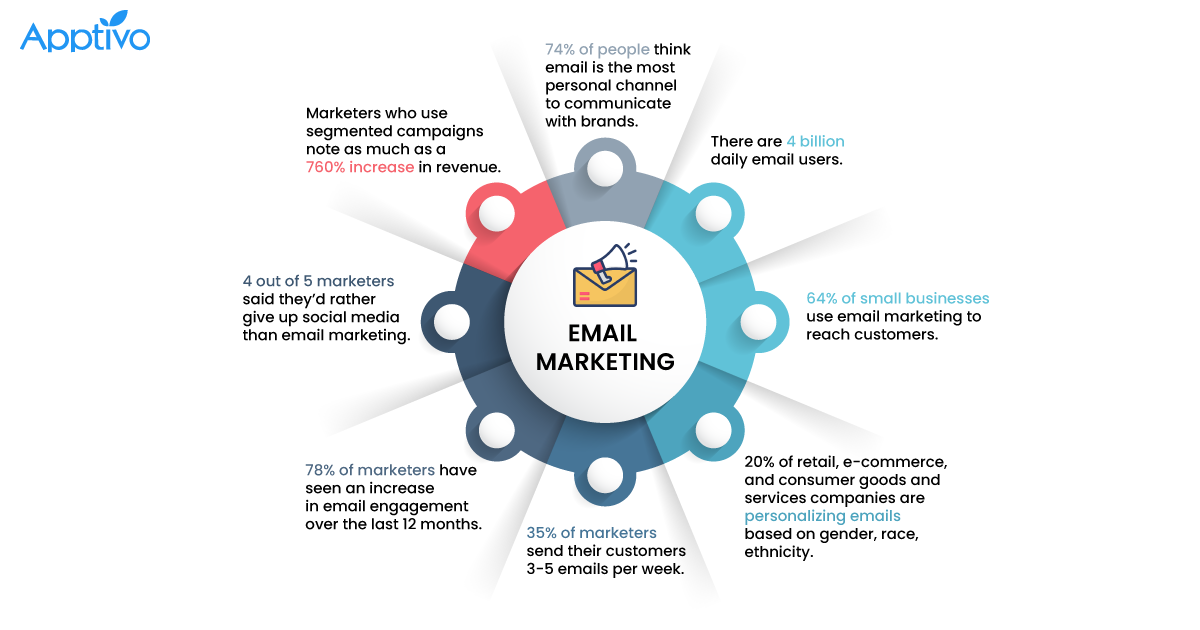 Email marketing will never go outdated. Email marketing is an effective way to connect with the leads, nurture them, convert them into customers and retain them for long. Email marketing is crucial for various marketing strategies such as inbound, account-based and content marketing. Email marketing paves the way for personalized messages that help customers connect with the brand. It serves as a medium in grabbing customer attention and improving customer engagement.
According to a global survey, Email ROI is increasing as customers prefer connecting with brands through emails. The main reason behind this is the rise of smartphones and internet penetration, people keep their mobile phones in hand and check their mails often and respond to them frequently. Emails ensure that your customers don't miss any update from you. Hence Email marketing is considered as an important and effective tool for marketers today.
What are the Advantages of email marketing?
The advantages of email marketing are huge. When your resources are minimal, budgets are comparatively low, time is short, and you need conversions. What do you do? Or who would you call?
And that's where email comes to action. When it comes to marketing, your business must understand the value of emails. Email marketing is a great way to build one -on- one relationships with current and potential customers. Customers opt for messages from brands they trust. Every time an email is sent to a customer, the products/services are reinforced in the customer minds often. This positive reinforcement would probably influence their purchase decision. Email marketing is a highly effective marketing tactic that helps you segment your target audience and craft tailored messages for each target segment, which will help the marketing message to strongly resonate with each segment. Email marketing is relatively cost effective compared to other forms of marketing.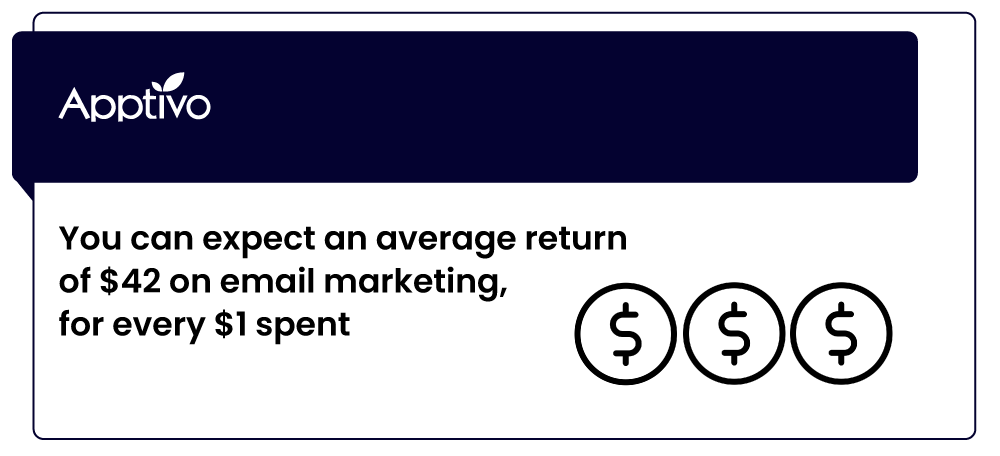 Listed below are some of the advantages of email marketing:
Sending personalized campaigns:
With email marketing you can customize your campaigns and create targeted personalized content. According to a report, emails that include the first name of the recipient in their subject line have a higher clickthrough rate than those that don't. Personalization plays a key role in email marketing. Also, you can tailor individualized content based on your audience segmentation so that you can send the right emails to the right customers.
Leveraging information from sales team:
Email marketing campaigns can include messages based on the feedback from the sales team in order to make the campaign effective. The messages in the campaign might feature the company's offerings, card abandonment, special offers/discounts and seasonal offers to the customers. This is one of the effective ways to increase your sales.
Generating traffic:
You can link your content with the mails that you send and disseminate to your audience in a most easy way. Through these emails, you can probably generate more traffic to your site, which will be helpful in improving your SEO. Always keep in mind that your email should contain 'call to action', so the readers can click through to reach your site.
Effective lead management:
Email marketing is used to track the leads, nurture the leads and improve the conversion rate associated with the leads. Another important thing email marketing does is, it helps qualify the leads. For e.g., If your sales team does lead scoring, you can probably track whether the leads clicked your mail, who has not yet opened the mail and you can also check which leads got engaged by clicking the email link.
Conducting surveys:
Email marketing helps your customers to engage, interact and purchase from your brand. You can send satisfaction surveys to obtain customer feedback through emails. It is very important for the businesses to know how the customers feel about a brand. Customer experience helps the businesses to come up with strategies to further improve and grow.
Enhanced Communication:
People generally appreciate good emails. If you receive a marketing email from the brand you love, would you think it as disruptive and ignore or would you enjoy looking into the latest updates. Email marketing is one of the effective ways for the brands to stay connected with the customers. You can reach more audiences and communicate easily without any hassle.
What is an Email list?
An email list refers to the total number of subscribers you have. It is just a collection of email addresses used by businesses to send marketing information to multiple recipients.
a)Building an email list:
You need to have some effective tactics to build your email list from scratch. In order to build an email list,
You need to tie up with a trustworthy email service provider.
Entice people to fill in the sign-up forms, something that would say," sign up to receive our recent product updates." or "receive a coupon with sign-up."
Create a pop-up in your website, these pop-ups can be a game changer if designed carefully and crafted with a clear purpose.
Always provide a 'call to action' to your website/landing page.
Remember to direct your users to a high converting landing page rather than your homepage, which usually puts them at a risk of getting lost.
Social media is considered one of the strongest aids that help build your email list. You can include a sign-up button in twitter or opt-in form on your Facebook page to improve your lead generation.
You can run a viral contest as it encourages the participants to sign up even faster. The participants will do marketing for your brand and also curate user generated content.
Manually add all the existing contacts you have, also reach out to your personal contacts and explain why it will be beneficial for them to sign up or get included in the email list.
You can also create referral programs to grow your email list by having your customers spread the word about your brand. Referral programs help to build a strong and loyal customer base.
b)Segmenting the email list:
Segmenting your email list is nothing but breaking up an email list into small, more targeted lists. We need list segmentation in order to offer a more personalized marketing experience for the customers and prospects. There are many different ways of how you segment an email list.
You can segment your email list based on the demographics. Information such as age, gender, income, company can tell a lot about a person's needs and interests.
Segment your list based on the engagement you have received. You can either look for inactive users who haven't opened your mails in the last three months or look for subscribers who engage often.
Segment your email list based on the metrics such as open rate and click through rate of emails.
You can use geographical data to segment your email lists. The geographical data will help you tailor time-based email messages and location based specific content.
You can segment based on the past purchases made. This way you can send email recommendations for the products or accessories associated with the past purchases.
Based on your sales funnel, you can segment your list by sending different targeted emails to those at the top of the funnel compared to the bottom.
You always need to keep track of website behavior. You can send emails based on the visitor's scrolling behavior, active time on page, the icons clicked, the videos watched and the menus visited.
You can create user profiles in your website or in your subscription center. This way you can ask the preferences of the audiences during sign-up. You can also add a preferences tag to every email you send.
With these simple email segmenting strategies, you can easily target your audience and improve the percentage of your campaign's performance.
Some of the best practices for email marketing
Never ever buy an email list.
Avoid using 'no-reply' in your email messages. Such messages will prevent the respondents from responding.
E-mail's visual appeal is very important. Use of fonts, size and images in a presentable way is equally important.
Use a professional email signature for your emails. People naturally tend to read mails with a personal touch in it.
Review your subscribers often just because keeping your least engaged subscribers can kill your open rate and make your campaign worse.
Place your call to action and important messages above the fold so your recipients can view it as soon as they open the message.
Personalizing your mail by greeting them with their name will grab the attention of the readers right away.
Write a compelling but a concise subject line that includes 30-50 characters. Your subject line should urge them to make some action.
Including offers/discounts in your subject line will increase your email open rate drastically.
How to do an Email Marketing campaign?
An email marketing campaign is sending emails from businesses to customers or prospects either individually or in bulk. A successful email marketing campaign will make your recipients to engage more, make action and help improve the conversion rate.
Before sending email campaigns, you need to do some ground work, so you are primed for success when you send out your campaigns.
1.Formulation your email marketing strategy:
Creating an email marketing strategy plays a pivotal role in achieving greater results in the campaign performance. A lot of thought and planning is required for the strategy to work. With a good strategy in hand, you can meet your goals more effectively and send the best campaigns possible. When you create a strategy, you need to answer the following questions:
What is the purpose of this email?
How am I going to design this mail?
How to define metrics for the campaign's performance?
These answers will help you designate the best email marketing campaigns.
2.Executing your email marketing strategy:
Your strategy is worthless without a plan of attack. In order to execute your email marketing strategy, you have to develop a marketing calendar, list out the milestones, the important dates and use them as guidelines throughout the process. Also, you have to assign tasks to the team members and post a schedule so that your team is aware of such a plan. Now the important part is to carefully select your target audience in order to achieve your end goal.
For the email marketing medium to be at its effective best, you have to decide on the marketing message. Also choose an imagery that will speak to your target audience and design each and every marketing detail to focus on the benefits your company has to offer to the customers. A well-executed email marketing strategy can help reach a larger audience base, thereby boosting your campaign performance and taking your business to the next level.
3.Email marketing software and tools:
With the right software and the right set of tools, email remains one of the most effective ways in reaching out to your customers. Listed below are some of the email marketing tools.
Apptivo: Apptivo is a pioneer among email marketing tools. Apptivo helps in planning, executing and analyzing marketing campaigns in an effective way. You can create unlimited custom fields for your campaign needs without any restrictions. Apptivo lets you design your campaign template using intuitive drag and drop UI. You can also create and save multiple email templates and use the appropriate ones for each campaign. For the HTML savvy, you can build emails using the code editor from scratch. You can easily send somewhere between 5000 to 1,00,000 emails with apptivo, hassle free.
Benchmark email: Benchmark Email is a good option for an email marketing tool to design responsive emails that look great. If you need to add images to your email, you can even edit the image right on the platform. The email editor lets you add effects, stickers and text to your message.
Sendpulse: SendPulse advertises email marketing feature is one of the most popular tools.It comes with professionally-designed email templates that you can easily customize using a drag-and-drop editor. You can then set up these customized emails to be sent out at the right time based on event trigger, user behavior and other variables.
Omnisend: Omnisend is a sophisticated ecommerce marketing platform that integrates all of the communication platforms in one place. Its free plan includes only email. It allows you to automate your email delivery using behavioral triggers and easily time your communications based on your needs and convenience.
Mailerlite: Sophisticated features like the landing page builder and the pop-up customizer make MailerLite stand out amongst other free email tools in the market. In addition to the basics like the drag-and-drop editor, the tool comes with a rich text editor and a built-in photo editor to create stellar emails.
4.Improving email open rates:
Your campaign is only effective when your emails are actually opened by your recipients. There are some ways by which you can improve your open rates,
Segment your list as per the audience needs and preferences.
You need to avoid spam filters.
Perform A/B testing to see which time works best for you.
Spend some time to craft creative subject lines.
Don't try to be too formal, sometimes you need to write like a friend.
Write amazing content with some sense of humor.
What are Email marketing templates?
Businesses extremely use these 4 email marketing templates to connect with the customers.
1.Template for personalization:
This is clearly a template but this kind of email works best because the key information has been swapped out to give a personalized touch for the reader. You can set up analytical tools on your website which would be the key to mimic the best parts of this template. When you track your customer behavior, you will be able to use that information to personalize your email communications.
2.Template for Up-selling:
If a customer has already purchased from you, it is rather a great way to approach them again to see if they're interested in any of your products. For this template, you can take a look at your products and services and identify products that complement each other and add them to the bottom of the emails and encourage the customer to add extra products to their order.
3.Template for re-engagement:
Not every subscriber on your list is waiting for your emails to land in their inboxes. You are just an uninvited guest in their mail inbox. The most effective template will reveal who you are. Re-engagement campaigns are a great way to re-establish the brand in the customer's minds. Always try to be funny, creative and inject some quality into the message. Make sure you remind them of how your product will benefit them.
4.Template for customer feedback:
Always hear what your customers have to say. Solicit feedback through pre-built templates and email surveys is a relatively easy way you can do. If the email template is configured properly, the feedback answers and survey reports will be automatically collected in a database, so you can check out what is happening right – and wrong.
Final Thoughts
At the end of the day, email has proved to be one of the most effective methods of marketing in the digital era. If used correctly, you can target the customers/prospects with relevant information at the right time. Email marketing is an important online element that helps reach a higher percentage of audience and improve customer engagement. A prerequisite for this approach to be successful is based on how you tailor your email content that is relevant to your target group. A successful email marketing helps businesses gain brand loyalists for life.
Email marketing is a digital marketing method of communicating with the target audience via electronic mail (email). Today businesses spend huge chunks of dollars on marketing activities, not to forget email is considered to be one of the easiest and cost-effective ways of marketing.
The four types of marketing emails are digital newsletters, transactional emails, informational emails and product update emails.
Email marketing can allow you to create targeted and personalized messages. This can help you to build meaningful relationships with your potential customers. Email marketing can also improve response rates to your direct marketing campaigns.
A complete guide to email marketing, with examples
was last modified:
May 23rd, 2022
by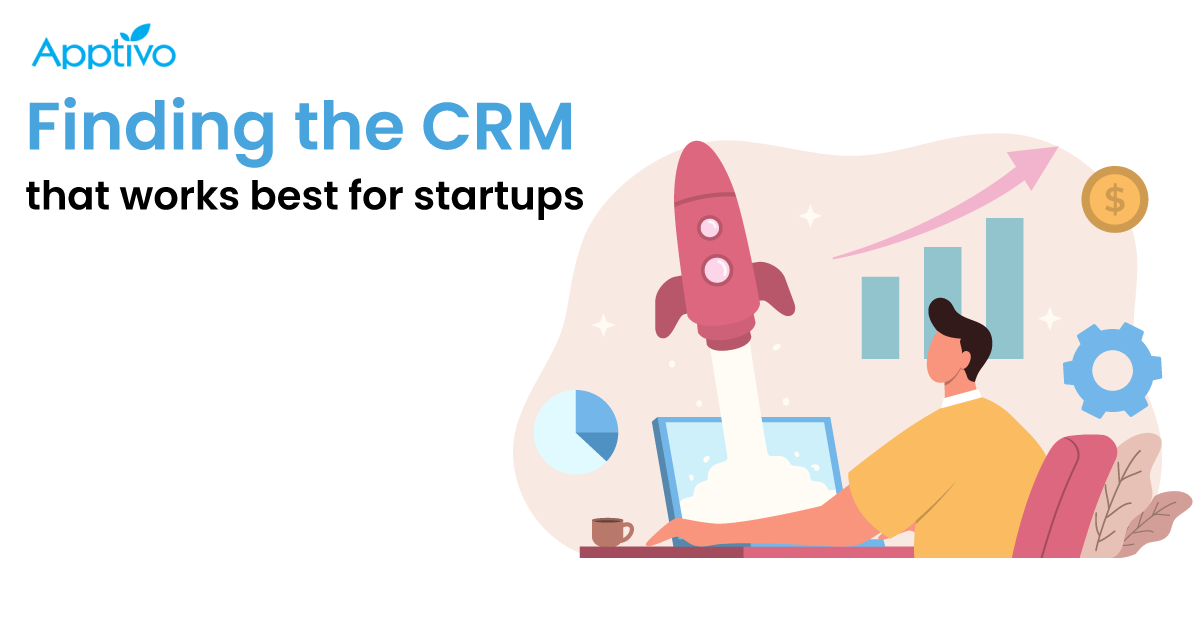 Importance of CRM for lead management
Introduction When it comes to lead generation, a lot of channels can help generate more leads for your business. Be it a social media campaign or a television ad
Read more

→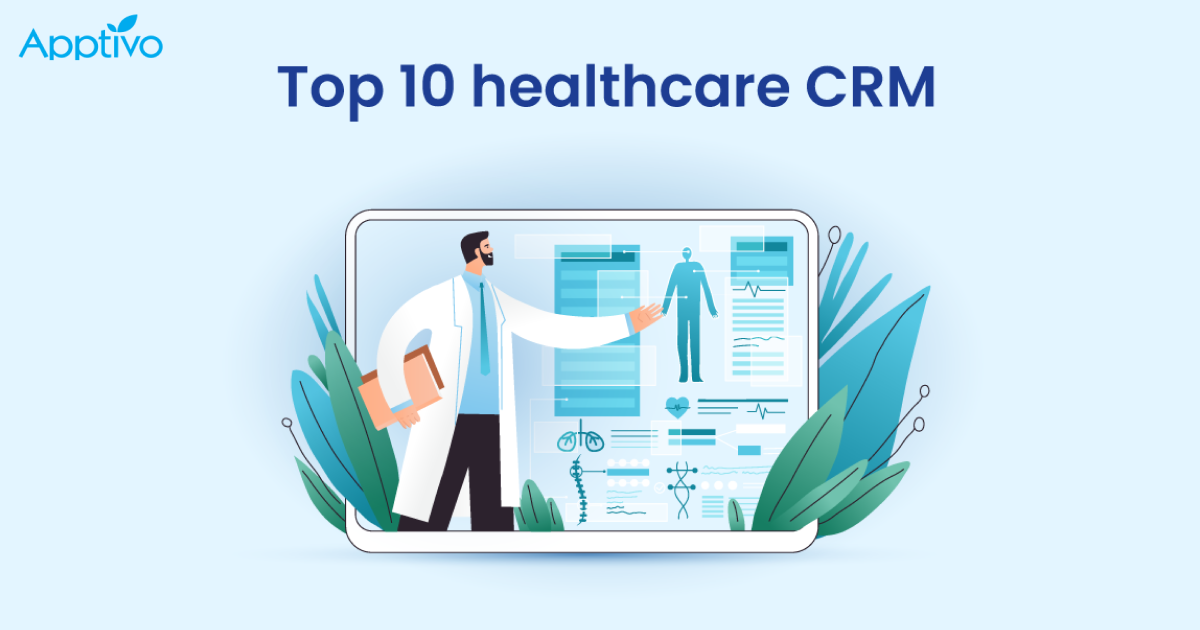 TOP 10 HEALTH CARE CRM
Introduction Over the years, the healthcare industry is gaining prominence and becoming competitive. With many applications in the healthcare market, patients are highly informed, thus demanding superior and prompt customer service in the forthcoming years
Read more

→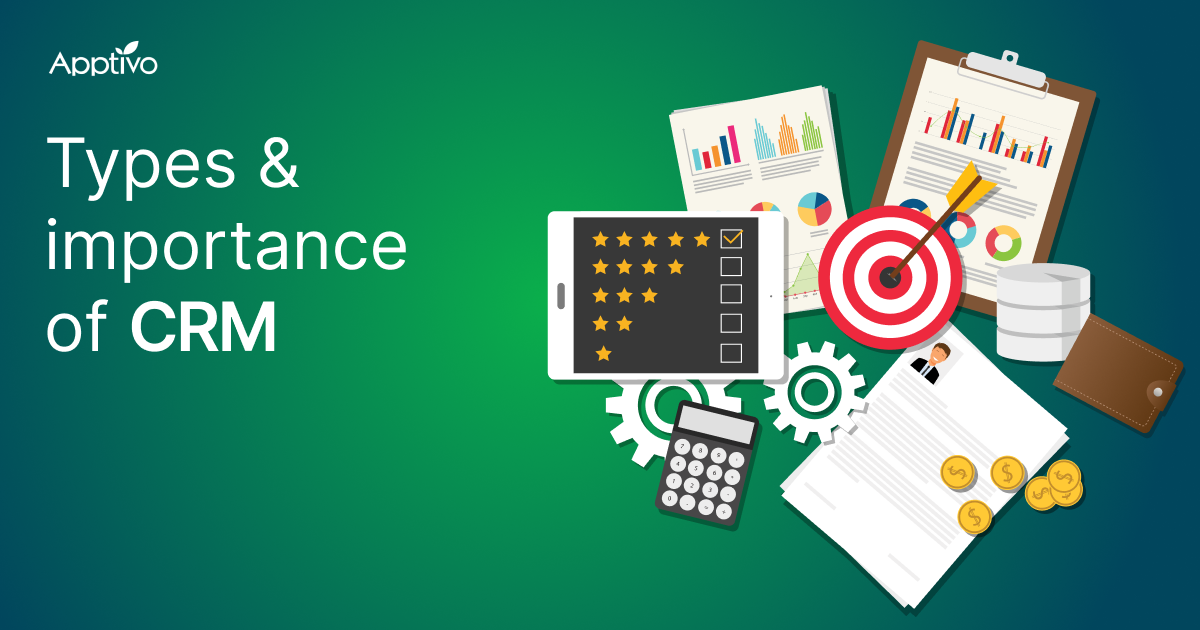 Types and Importance of CRM
Introduction In the digital era, everything is centered around the customers, and the customers' preferences dictate the product, sales and marketing strategies. So, it is essential to understand what the customers want, and communicate with them accordingly
Read more

→