Welcome to the latest edition of Apptivo's product updates. In this update, we have added the QuickBooks Integration and eSignature functionality in Cases Extended applications to boost the user experience. In addition, other features are also prioritized to get an update in order to ensure an integrated user experience and provide high-quality support.
Updates and Enhancements
QuickBooks Online Integration
List Layout in Mobile Platform
Extended Summary Boxes in Work Orders
Create option for Ref App Field
e-Signature Support in Cases Extended App
QuickBooks Online Integration
Apptivo offers third-party integrations in the Apptivo Invoices app to handle online accounting software such as QuickBooks. Now, to sync your Apptivo with QuickBooks, we've launched QuickBooks Online Integration. This enables you to conveniently export QuickBooks documents such as customers, items, and tax codes to Apptivo by means of a one-way Apptivo sync. The invoices created for QuickBooks customers on the Apptivo would be synchronized automatically with your QuickBooks accounts. Through this, you can handle your Apptivo invoices from your QuickBook account effortlessly. Read more.
List Layout in Mobile Platform
List Layout feature in Apptivo allows users to view the records in table view with desired fields. The recent update has made it possible to create a mobile view for listing across all apps including Cases Expanded applications from the mobile platform of Apptivo. Moreover, users can now set up the list layout for the mobile application that can be created or customized from the web version of Apptivo. The created view can be accessed from their mobile application with ease. Read more.
Extended Summary Boxes in Work Orders
The Summary boxes of Apptivo is an outstanding function that includes the total record information on each application according to specific criteria. Apptivo's Views help you to customize by a set of objects or fields under certain criteria. With the latest update, you will be able to create Summary Boxes in the Work Orders app as well. Now, you can add the summary of Count, Sum, and Average of the data as per your business need. In addition, you can add the summary boxes in the Standard and the Custom views. You can add a maximum of 6 summary boxes for a view. Read more.
Create option for Ref App Field
Apptivo apps facilitate the use of reference app fields to associate records with other apps. In this update, the custom ref field in the master layout has been improvised to include a Create New option for the Properties application. This enables the ref app field to be configured to display the Create New option when the reference application is assigned to the properties. This provides the Ref App field the ability to generate new properties while the Properties app is associated with the Apptivo globally. Read more.
e-Signature Support in Cases Extended App
When a document or contract is signed online, we must ensure that signatories are marked safely and accurately. Apptivo is integrated with Sign.co for eSignature. Now, in Cases Extended apps, we have introduced this eSignature function to simply submit your case record for signing without any trouble. The document can be sent for eSign or In-Person Sign from the Case's Extended applications. We have also added the Auto-update option for the status field, which will allow to automatically update record status when it is sent for eSigning or when the signing is complete. Read more.
Stay tuned for more updates from our Blogs and Answers.
For live updates, follow us on LinkedIn | Facebook | Twitter.
Apptivo Product Updates as of April 06, 2021
was last modified:
April 6th, 2021
by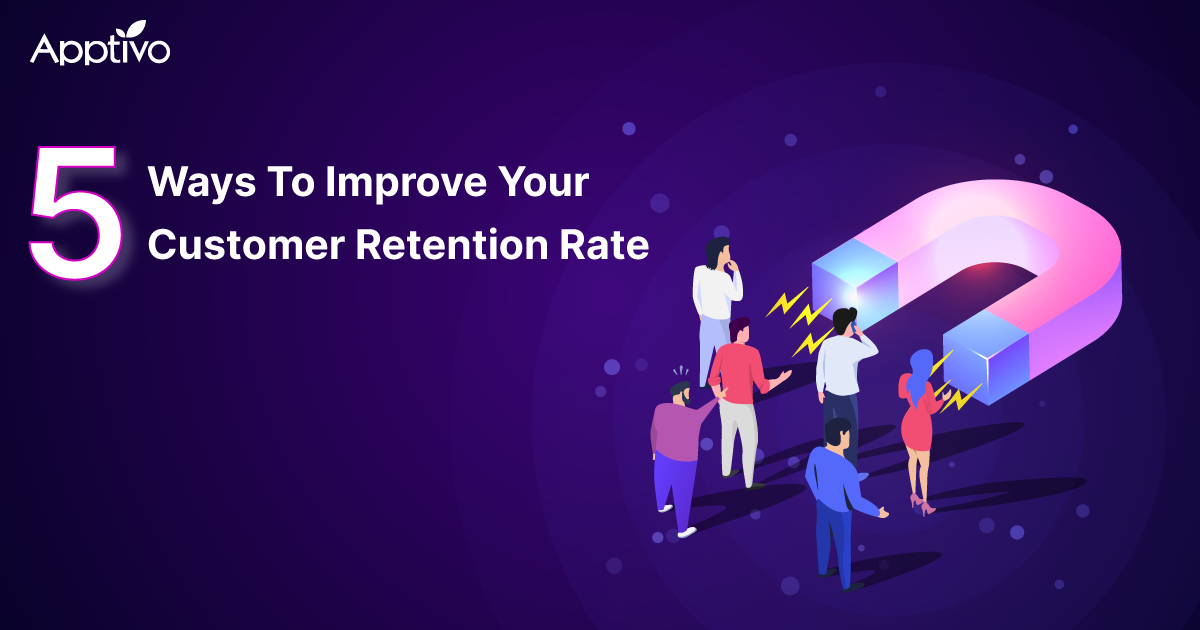 5 Ways To Improve Your Customer Retention Rate
As quoted by Shep Hyken, "A brand is defined by the customer's experience. The experience is delivered by the employees"
Read more

→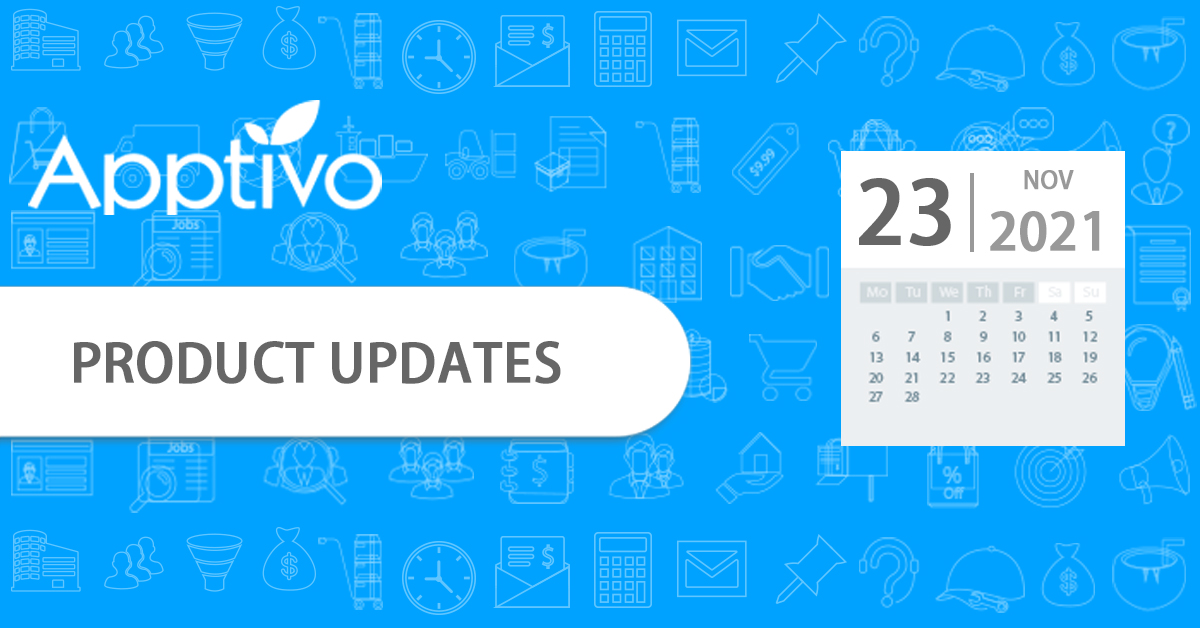 Apptivo Product Updates as of November 23, 2021
Welcome to Apptivo's most recent product updates. At Apptivo, we are always updating our solution to enhance the customer experience and bring the newest and best functionality to fulfill the organizational goals
Read more

→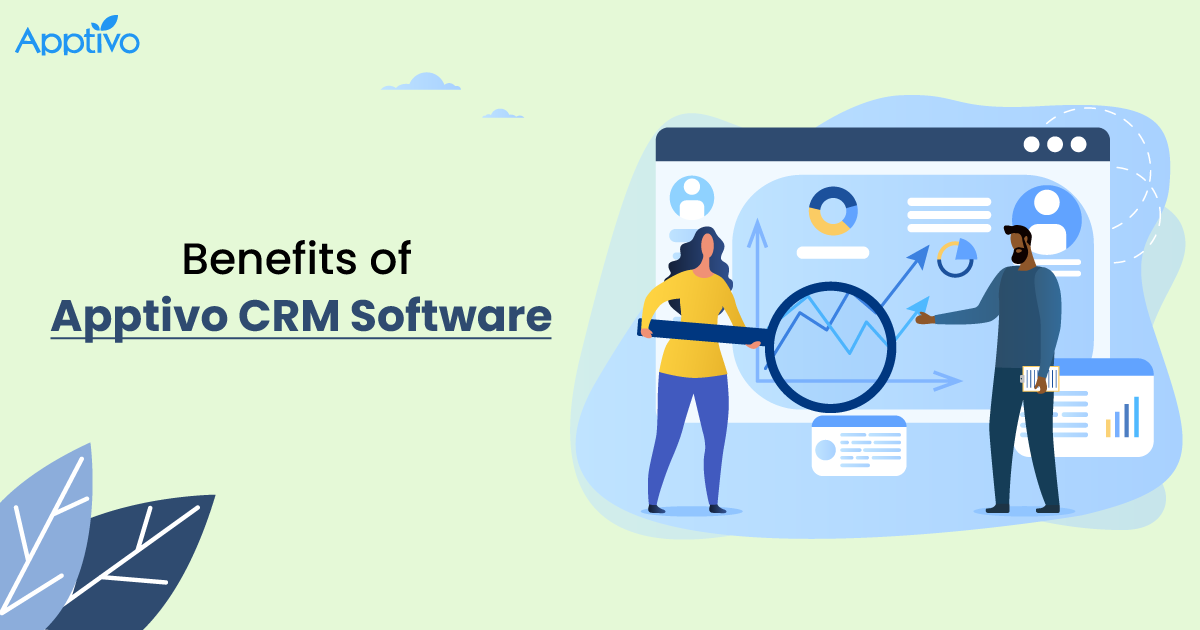 Benefits Of Apptivo CRM Software
Are you finding it challenging to manage your customer relations? Are you looking to switch to CRM Software? Are you unhappy with your current CRM platform? Then, this blog is a must-read for you and your organization. Wondering why? Well! This blog walks you through the evolution of Apptivo and how Apptivo CRM solutions have the potential to bring a huge difference to your business
Read more

→