On this day, we're thrilled to publish that Apptivo CRM has been again chosen and labeled as one of the "15 Category Leaders" in CRM Category by GetApp in their quarterly rankings.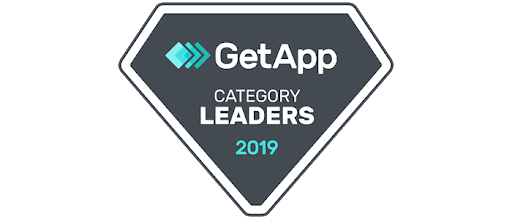 Apptivo CRM excelled as one of the top 15 in the "Category Leader" serves as a testimonial for a Customer Relationship Management Software that allows businesses to create and manage Customer Accounts and their complete journey from Lead Nurturing, Sales Management to Billing within one software.
To rank a CRM software, GetApp showcases the software based on the five-factor scoring methodology:
User Reviews – Survey scores are calculated up to 20 points based on the reviews collected from GetApp, Software Advice, and Capterra. The scores are based on average user ratings (on a scale from 1 to 5) of how happy users are with a product overall.
Integrations – The total score for the integrations counts to 20 points. The ratings are based on the availability of the native integrations that are listed on the GetApp and the other integrations, which include API, Zapier, GSuite, Microsoft Office, Outlook, etc.
Mobile Platforms – The total of 20 points are given based on the availability of the app in iOS and Android platforms. It also includes the ratings open in the App Store and Google Play.
Functionality – Functionality scores are distributed based on an aggregate of two evaluations: user ratings for Features and Functionality breadth data.
Security – Security values are calculated by applying the answers from the vendor-completed survey. The inquiries in the study should be based on the Cloud Security Alliance self-assessment form as part of the Security, Trust & Assurance Registry, supplemented by the expertise of the GetApp security research experts.
This rating policy guarantees that the ranking is entirely unconventional of any commercial relationship that GetApp has with software vendors. All CRMs were assessed on a 100-point scale, with each of the listed factors counting for 20 points. Apptivo gained 11 points in User Reviews, 13 points for Integrations, 14 points for Mobile apps availability, 15 points for Functionality, and 5 points for the Security with a total of 58/100.
We're glad, and of course, this will never be possible without all of your support! We're grateful to each of our customers and are motivated to excel more!
A few testimonials we'd like to share with you:
I was using Teamwork (formerly Teamwork PM) for project management, a local install of vTiger CRM for contacts and opportunity management, and myriad other cloud-based apps to pull together administrative activities. I wanted an all-inclusive software with strong project management features that also allowed me to handle detailed invoicing and allowed customers to click a link to pay. Lastly, the CRM component had to be at least as good as vTiger (or Zoho CRM, which I'd also given a trial run). Apptivo satisfied these needs. Pleased with the CRM, opportunity management, project management, field service management, and billing apps (especially since they've added Stripe as a payment gateway).
We are a small & medium company located in Europe with subsidiaries in the US and Asia. We were looking for a provider who could (1) allow each subsidiary to view each other's customers (to increase the lead generation); (2) enable us to standardize our data (previously we were entering data into Excel without proper format); (3) facilitate data analysis and (4) enable us to streamline and automatize as much as possible the process from price offer to invoicing. After extensive research, we selected Apptivo for our CRM solution. Having to deal with lots of lists of companies from different countries, dealing with multiple currencies, it was not easy to find a CRM which is easy to use, affordable and yet can meet our demand. We have been using Apptivo for one year now, and we are very happy with our choice. It was a necessary step to professionalize our business process. There is probably much more we can do with the application which we haven't explored yet. We are now using CRM, HR, Suppliers, items, and Invoicing app within Apptivo.
The kind of love bestowed by our users humbles us and supports us. This helps us in continuously pursuing the mission and the vision that we are set up with.
Are you thinking of taking a trial for Apptivo CRM? We are more than honored in welcoming you to try us out by signing up a free 30 days trial, and our Product Experts will be happy to demo the application to help you onboard.
Apptivo Ranked As CRM Category Leader by GetApp for Q2 2019
was last modified:
July 30th, 2019
by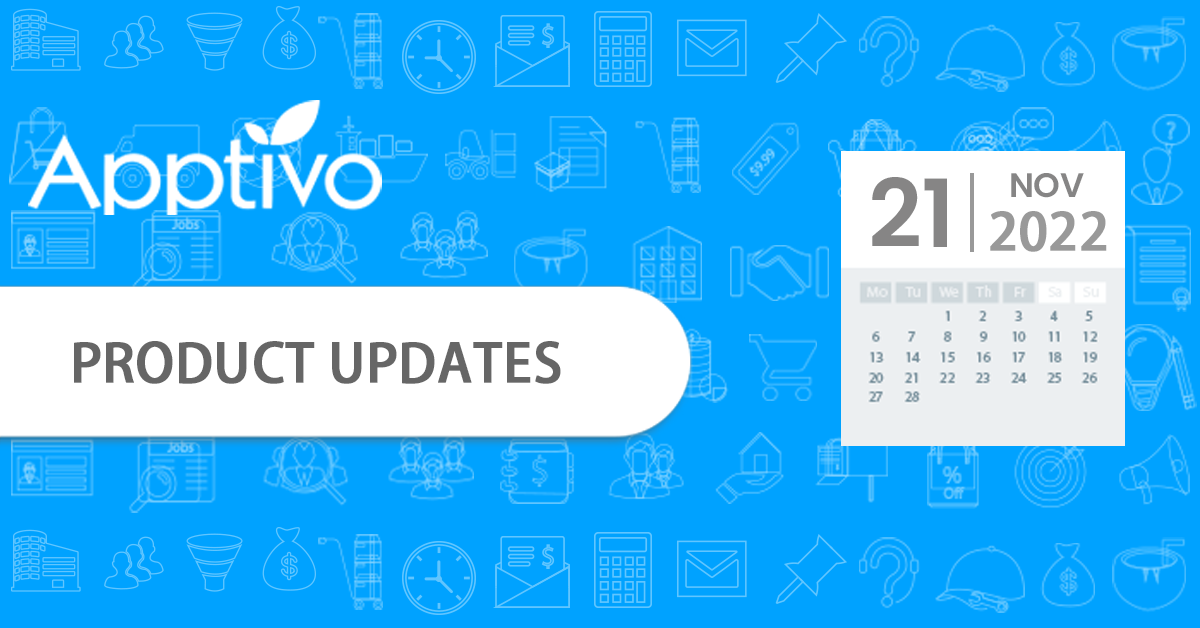 Apptivo Product Updates as of November 21, 2022
Any CRM should aim to advance your business and make work easier. That is why Apptivo develops innovative approaches to make your life easier by introducing fantastic features twice a month
Read more

→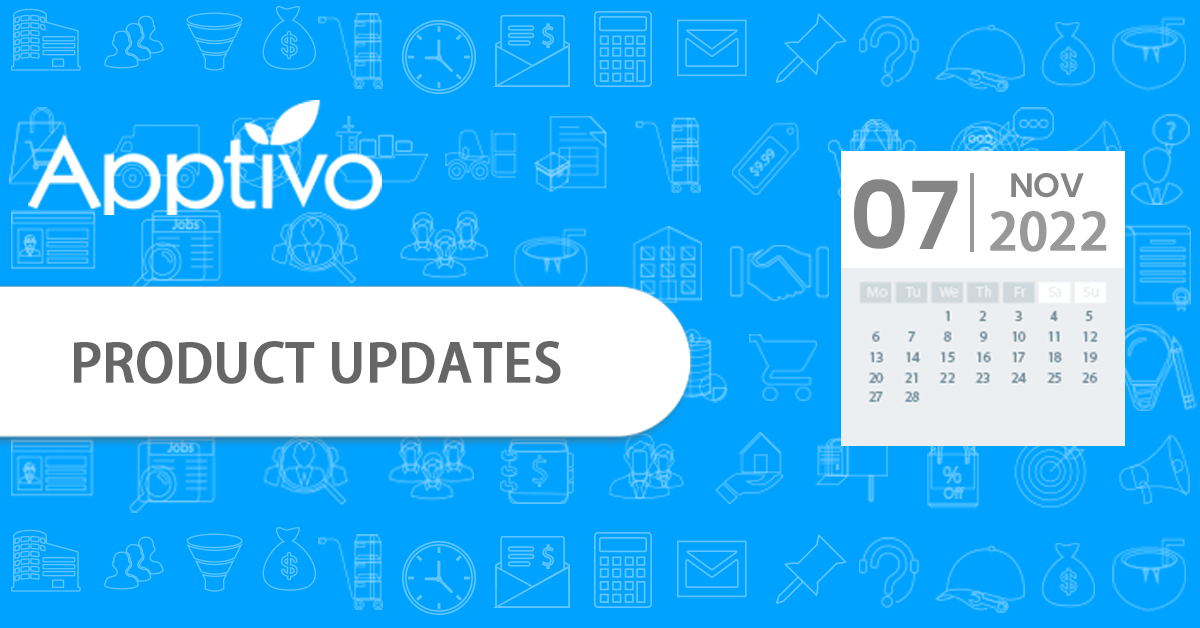 Apptivo Product Updates as of November 07, 2022
Early startups were raised on technology, and to stay up with the rapidly expanding business landscape, they must convert their workforce into digital technology while managing expenses. By providing a wide range of integrations and first-rate customer service, Apptivo is here to take care of businesses of all sizes
Read more

→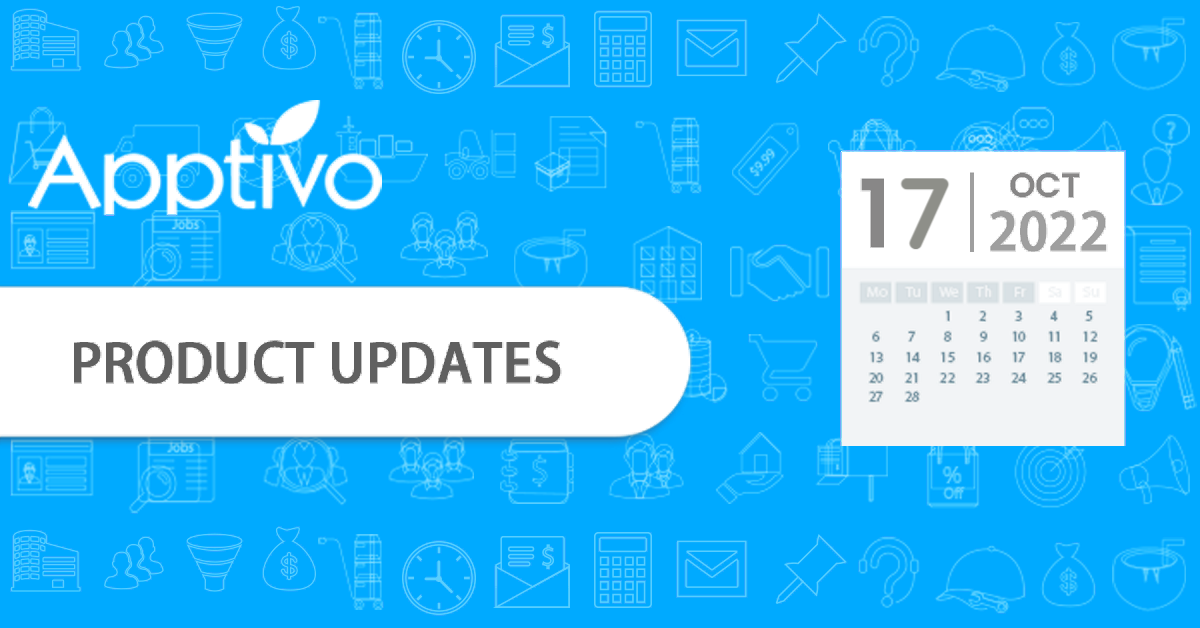 Apptivo Product Updates as of October 17, 2022
We're beyond thrilled to announce our new features this week! This further validates Apptivo as the go-to solution for your booming business. We're always enthusiastic when it comes to providing our customers with the finest features and boundless services
Read more

→