The COVID-19 pandemic has caused a majority of employees to work from home without giving them much time to adjust. Employees have found working from home to be too hard and it is a challenge for them to balance professional and personal life. And the conditions causing the world healthcare breakdown made it more difficult. Due to the fact that the employees had to face the changes at an instant, the transition to work from home has made the difference in their work and personal life obscured. This has made their wellness to be harmed because of the amount of stress caused by extended work hours.
It affects employees' behavior and their mental health too. They need to have regular breaks during their work hours. Therefore, practicing a healthy and positive work-life balance is necessary and will surely have a positive impact on their wellness & productivity. So, here are a few tips to create an improved work-life balance for the employees.
Establish Clear Expectations
When employees are subjected to a workload, they often tend to exploit work limits. This is all because of the absence of clear expectations. It causes performance degradation and burnout in their pace of work. It is necessary to communicate with the employees and set clear expectations based on remote work. This allows them to plan their workdays and set goals based on the expectations. It is necessary for the employees because in this way they can accomplish work tasks within the limited time and spend the extra time according to their personal needs.
It works if you instruct the employees to get online for a certain period, there won't be any confusion in their mind and they'll know that they have enough work for the time being. With Apptivo, you can collaborate with employees on a single platform and establish clear communication channels, hence giving them exact instructions and leaving no doubts.
Have A Flexible Approach Towards The Work
One of the most important things for remote employees is work flexibility. Company executives need to understand this and help their employees in striking equivalence between their home and work life. The absence of a balance between their personal and professional life will lead the employees to stress out. In present conditions, when the whole world is facing hardship, you should focus on getting the output rather than the process involved in getting to it. For this purpose, you have to allow the employees to have regular breaks and take some personal time. Along with this, you need to have limited contact with them regarding work.
With Apptivo, you can set work schedules and give your employees some more extra time to nourish their lives, hence developing great trust with them and boosting their motivation.
Training Team Leads
For improving work-life balance in employees' lives, your managers and team leads should be aware of how things should work in remote functioning. You have to instruct them to not give your employees multiple tasks, compelling them to work on holidays as well as off timings.
Managers should guide their employees to not hold tasks after work hours unless it's really important. Allowing the employees to work in a way they want is also suitable and also to report any concerns they have regarding the work. Apptivo allows your managers and team leaders to effectively communicate with the employees, hence instructing them suitably.
Communicating Effectively With Employees
There are times when employees aren't aware of the work-life balance and the consequences related to it. Hence, you need to educate them about the best practices to improve their work-life balance.
Helping them to create proper schedules to effectively use their working hours, encouraging breaks during their working hours is also important. It helps in improving productivity and encourages the employees to create an isolated workspace to avoid any kind of interference.
Conducting Wellness Sessions
Making your employees get involved in wellness sessions can positively impact their work-life balance a lot. Making them participate in these types of conferences will make them take some time away from work and get associated with healthy habits. Motivating your employees to join these types of sessions and giving them time to plan stuff is also necessary. Ensuring that the sessions don't override their work to promote the active participation of the employees in the sessions. Designing and organizing sessions to encourage them is important.
Apptivo unifies online conferences and contacts hence making you contact the employees and urging them to attend wellness sessions.
Setting Examples
Advising your employees to practice work-life balance effectively is a good way. But giving them examples of it is also necessary. But when you campaign them to maintain work-life balance and yourself stay online even after work hours will not motivate them to have a healthy work schedule.
If they see you working late hours, they'll think the same for themselves and do the same. Hence, before advocating the importance of work-life balance, you need to practice it yourself. Telling them about the positive outcomes is necessary and giving them examples of your life.
Conclusion
Current situations due to the COVID-19 pandemic have caused the difference between professional and personal life to get blurred. This is because the employees have access to all of their resources 24/7. This could cause them to be exhausted at important times and reduce productivity. Therefore, it is of utmost importance to promote a healthy lifestyle and a work-life balance to the employees. Hence, these Apptivo tips are to give you insights on how to promote work-life balance between employees.
Apptivo Tips to Improve Work-Life Balance Of Your Remote Employees
was last modified:
December 20th, 2020
by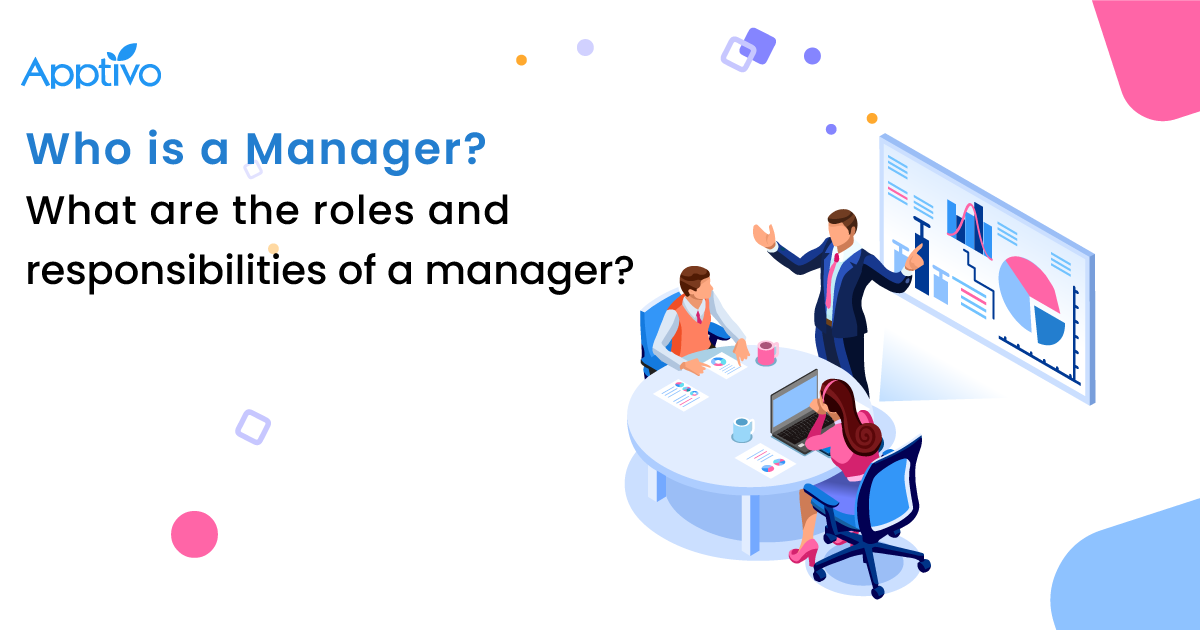 Who is a manager? What are the roles and responsibilities of a manager?
A manager is a person who manages a team of employees in an organization. Often, managers get the work done from the employees and make sure the decorum of the organization is maintained
Read more

→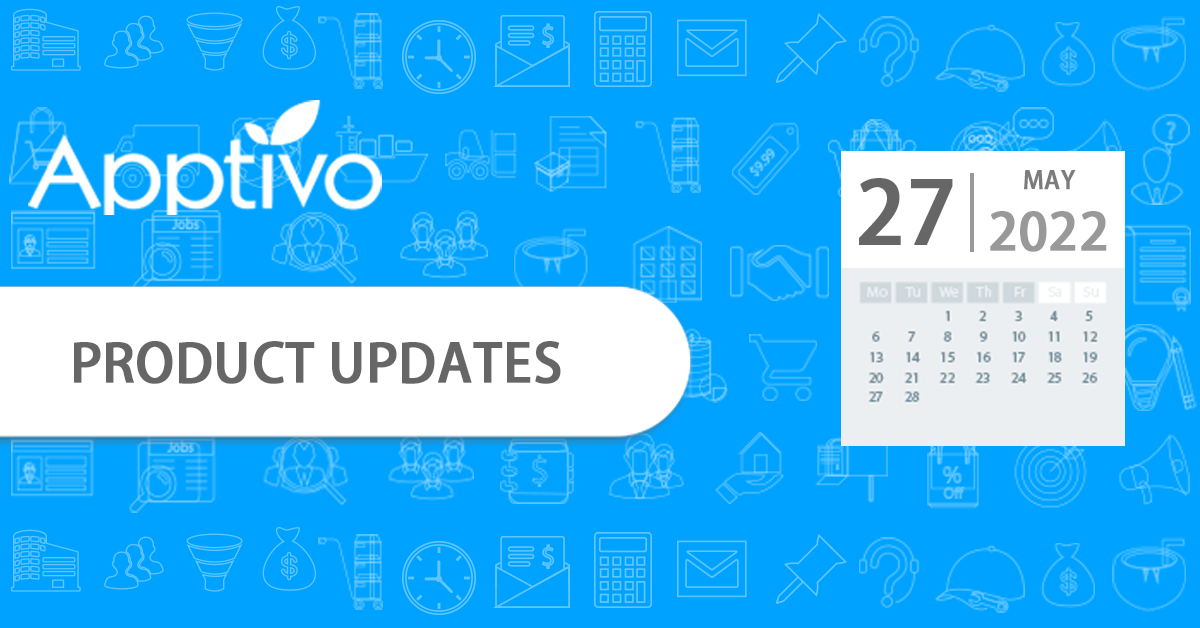 Apptivo Product Updates as of May 27, 2022
Welcome back to the feature update blog of Apptivo. In this feature release, we have enhanced some interesting features which make your business productive
Read more

→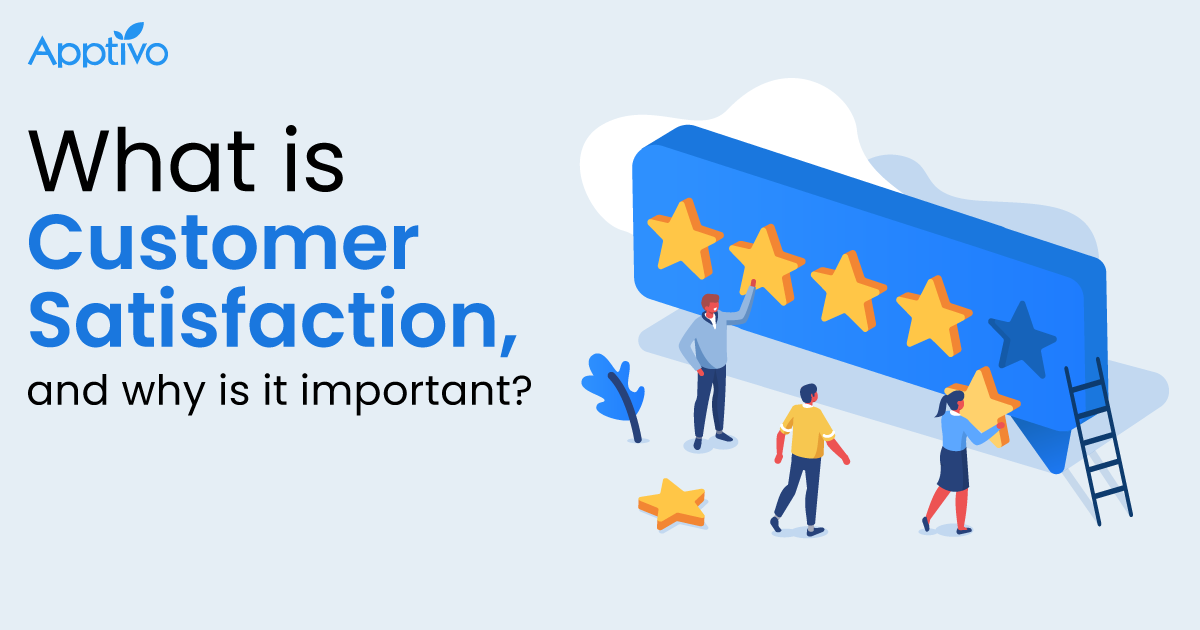 What is customer satisfaction, and why is it important?
All About Marketing Automation 1. Introduction 2
Read more

→