Customer support is a wide range of services that businesses offer to the customers to help them resolve their issues with regard to the product offerings. Customer support includes extending assistance to the customers such as answering to customer queries, guiding them in onboarding and implementation, helping with upgrading, troubleshooting and clarifying the issues that the customer encounters.
Depending on each industry and business type, the range of services for customer support might quite vary.
Most of the businesses that offer technology related services provide technical assistance to their customers. The IT solutions the businesses offer might be complex and will require support from the vendor.
A business should have a good customer support team that has a clear understanding regarding the technicalities of the company's product portfolio. The team should excel in good listening and communication skills that help in smooth interactions with the customers.
What is customer support?
Customer support is the way of providing answers, guidance and help while they are using your company's offerings. Customer support team prioritizes customer problems & queries and manages customer interactions across multiple channels such as phone, email, chatbots, in-person support and self-service portals.
Why is Customer support important for Business?
Customer support is an important function of any business that offers products or services. The customer should be provided with the necessary support at the right time, without any delay. The customer support team needs to be equipped with skills and expertise to provide assistance and guidance to their customers. Here's a list of why customer support is imperative for the growth of the business.
Increase in customer re-purchase and loyalty
Customer satisfaction is the key to re-purchase behavior and is a building block to customer trust and loyalty. You have to ensure that by providing excellent customer support, you drive an increased level of satisfaction from the customers. In order to know how this works, you can ask your customers to give ratings based on the support provided. Ratings help you understand whether the customer will repeat their purchases or bounce back. The customers' needs to be followed up in order to enhance their experience and improve their satisfaction level.
Gain competitive advantage
Satisfaction is viewed as a major determiner in a cut-throat market where companies are competing with each other to grab customers. A business that wins in such a competitive environment, are the ones who have customer support as a principal element in their business strategy. If you offer good support to your customers before-after-during purchase, you are in a way outweighing your competitors. Customer support helps you to have a pulse on your existing client base leading them to increased satisfaction levels.
Reduces Customer churn rate
A survey report recently found that product/service pricing is not the primary reason behind the customer churn. Due to the poor customer support, the churn rate increases. You must emphasize on meeting the customer expectations and make them feel valued every time you extend support. This way, measure the satisfaction levels and make sure your support initiatives receive positive customer feedback and thereby reducing churn rate significantly.
Increased Customer lifetime Value
According to a study by Infoquest, customers who are fully content with the support provided by the businesses, are likely to contribute about 2.6 times more towards the company's revenue. In order to be successful, a business needs to understand the importance of customer lifetime value. If the CLV increases, it will probably increase your ROI significantly. Customer satisfaction and retention level helps you measure the CLV, which is a beneficial factor for your business.
Happy and delighted customers will spread the word for you. Sounds great, right? Also, it is to note that an unhappy customer will tell 10-15 people about their experiences with your product or service, which will have a lot of negative influence and might as well affect the goodwill of your company. If you keep the customers happy, provide them with great assistance and support whenever needed, they will market your products and services. This will in turn help to acquire new customers.
Now you know why customer retention is more important than customer Acquisition. It takes a whole lot of process from attracting the target audience, generating the leads, nurture them and close the deals. But what do you need to do to retain your existing customers? — Provide excellent 24*7 customer support. All you need is a good team that provides the utmost support and assistance whenever necessary, and will increase your retention rate by a significant percentage.
What is Difference between customer service and customer support?
Customer service and customer support play a vital role in providing a stellar customer experience. This will probably result in customer loyalty, building strong relationships, word of mouth referrals and increased revenue and retention rate for the business.
The terms 'customer service' and 'customer support' are used interchangeably in business, and they might mean the same but they actually are two different aspects of business.
Knowing the differences between customer service and customer satisfaction is very important. It will help you define the job responsibilities, training needs, make hiring easy and minimize the frustration by offering the right service/support to your customers.
Customer Service:
Customer service refers to everything your business does to serve and meet the customers' expectations and enhance the overall customer experience. The ultimate goal of customer service is to enable customers to reap value from your offerings.
"All of your customers will experience customer service."
Customer service is a long-term process. It starts the minute the customer shows interest in your business and continues for many years. Customer service team guides and assists the customers at every phase of the customer lifecycle and makes sure that the customers are delighted with the service provided.
Customer support
Customer support refers to a specified interaction that a customer might or might not have with business. "Not all customers will need customer support, it depends." Customer support is the face of your business. They plan an important role in sales and also paves way for word-of-mouth marketing, and take part in company decision making.
What makes customer support?
"Great customer support holds best practices like presenting a pleasant attitude, valuing the time of the customers, providing all useful insights, and assisting them with knowledgeable resources. You need to exceed the expectations of the customer."
Responsibilities of customer support
There are certain responsibilities that are pertinent to a customer support executive. Some of them are listed below:
1.Timely and appropriate responses to customer queries either through phone, chat or email is the key responsibility.
2.Identify the customer requirements and needs and showcase them with new features that will fulfill their needs.
3.Analyse and report if there are any issues with the product functioning.
4.Update the databases with the information regarding the technicality, the issues and useful conversations with the customers.
5.Keep track and monitor customer comments, complaints in social media platforms and reach out to them whenever they need assistance.
6.Share feedback, feature request and other effective information with the production team.
7.Make sure your customers are informed about the new features, its functionality and how it will be helpful for them.
8. Always have a follow-up call with the customers to ensure their issues are resolved. If not, explain the technicality of resolving it.
9. Gather feedback and survey from customers and share it with the product and marketing teams.
10. Provide proper training to the trainees of the customer support team.
"Redefining the customer support will help you stay ahead in the game"
You need to re-evaluate your customer support strategies to become the best brand differentiator.
1. Always assign a single point of contact to your customer who is need.
2.You have to loop in the right expertise to your customer support team.
3. Enable knowledge sharing within your team members.
4. Collaboration among customer support team can bring down resolution time by 32%
5. You need to huddle up and solve the issues right away.
6.Ensure proactive monitoring, prompt ticket creation and outstanding reporting.
Best practices in customer support
1. Be accessible and available in almost every channel. Customers try to seek help in different channels.
2.Customers want quick solutions to questions. Try to have a discussion among the team related to the questions that are frequently asked and dedicate a section in your website.
3. Always have meetings with the team and brainstorm about different responses, missed bugs, missing features or the difficulties in resolving issues.
4. Your team should have the knowledge and expertise to explain the technical know-how of the product and service.
5. Input all the inquiries and issues in an internal database for future reference.
6. Measure the performance of customer support metrics which is the key to improvise and optimize it.
7. Customer experience plays a major role in customer support. Make sure to exceed their expectations and enhance their experience.
8.Consider visual communication when things are difficult to explain over phone, visually seeing and talking can enhance the process.
Final thoughts
Customer support is very important for businesses today. It will not make a good sense for businesses if they are lacking a superior customer support team. Customers spend their money on your products or services and if they have any issues regarding the offering, where will they address those issues and problems? Where will they get the fix? They will obviously reach out to the company offering those products. It is the prime duty of the businesses to provide extensive support from the start of purchase till the end, which will further ensure customer satisfaction thus leading to increased retention rate.
Customer support executives should interact with the customers and understand the context of the problem. The support team should have a clear knowledge of the product and service which will help to suggest a solution for a particular query.
Customer support provides assistance with the product technicality and answers the customer's queries related to the purchases or experiences. The goal of customer support is to maintain the interactions, provide answers to the queries, resolve the problems and build positive customer experiences.
Customer support BPOs (business processing outsourcers) are companies that specialize in handling customer queries that come in via email, chat, phone, social media, and other channels.
A good customer support is making the team available 24*7 for the customers, value their time, showing a pleasant attitude and providing knowledgeable and resourceful information and exceeding their expectations.
Customer Support: Importance, Types and Best practices
was last modified:
April 19th, 2022
by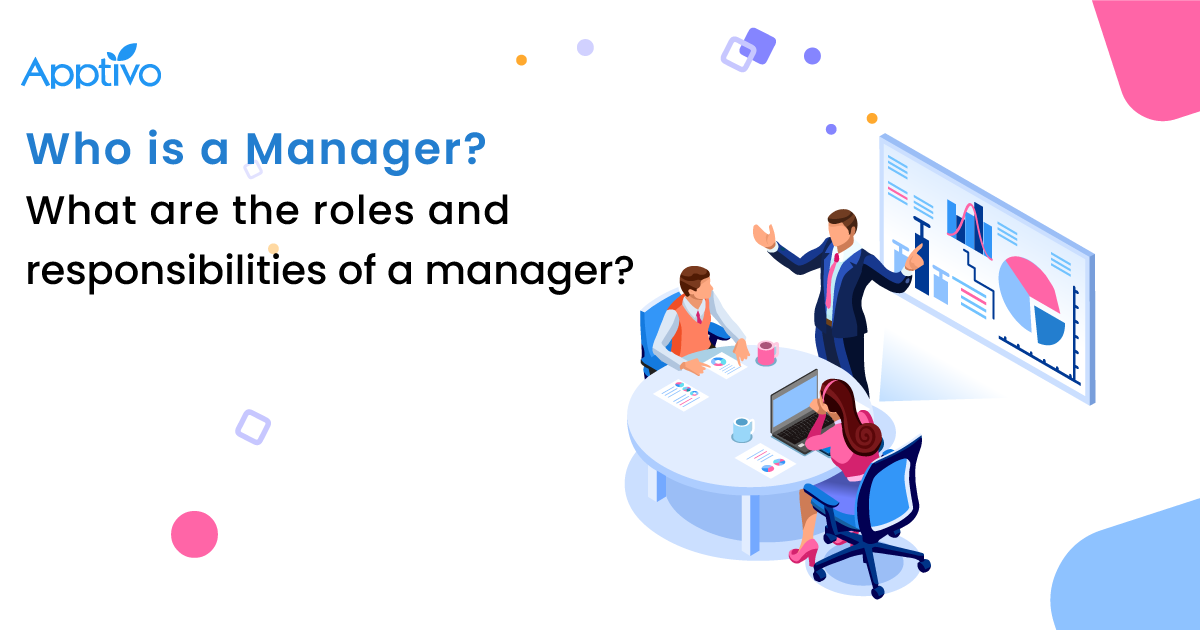 Who is a manager? What are the roles and responsibilities of a manager?
A manager is a person who manages a team of employees in an organization. Often, managers get the work done from the employees and make sure the decorum of the organization is maintained
Read more

→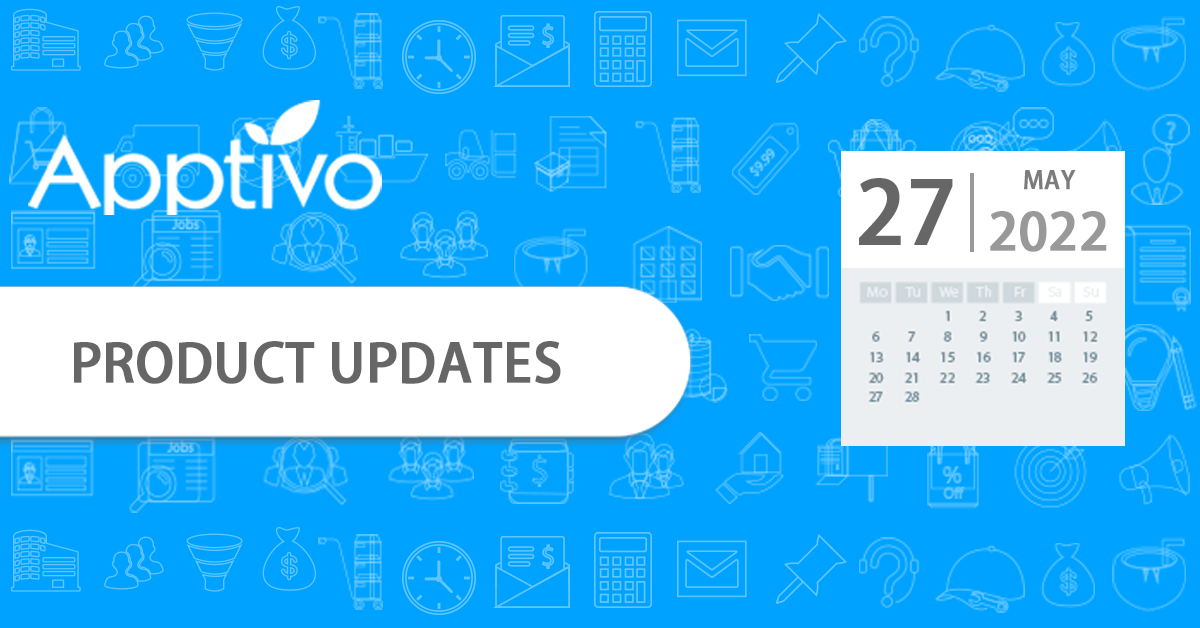 Apptivo Product Updates as of May 27, 2022
Welcome back to the feature update blog of Apptivo. In this feature release, we have enhanced some interesting features which make your business productive
Read more

→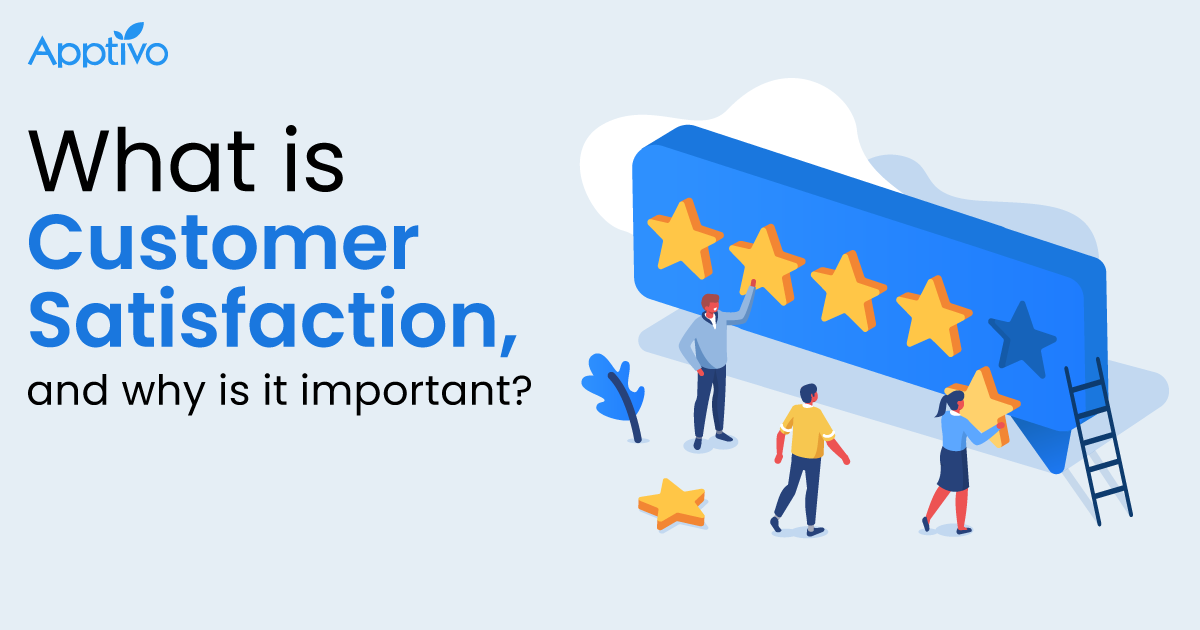 What is customer satisfaction, and why is it important?
All About Marketing Automation 1. Introduction 2
Read more

→