Every venture investor and entrepreneur will tell you that ideas are cheap. The team that executes on the idea is almost worth half the value of a business. So social aspects of a business management software are extremely key to keep all the team members informed about what is going on in the business.
Apptivo's News Feed helps transform your business into a social enterprise. The News feed appears on the home page and shows everything that is going on in your business, as and when they happen. It also appears in all Apps which provides you with the information of all activities happened in that particular App. This is like your Daily Business Log, available to you and your employees on a need to know basis. In the screenshot below, you can see a couple of news items indicating a document which is associated with the Opportunity has been downloaded and below an employee has been assigned to a task scheduled with a date.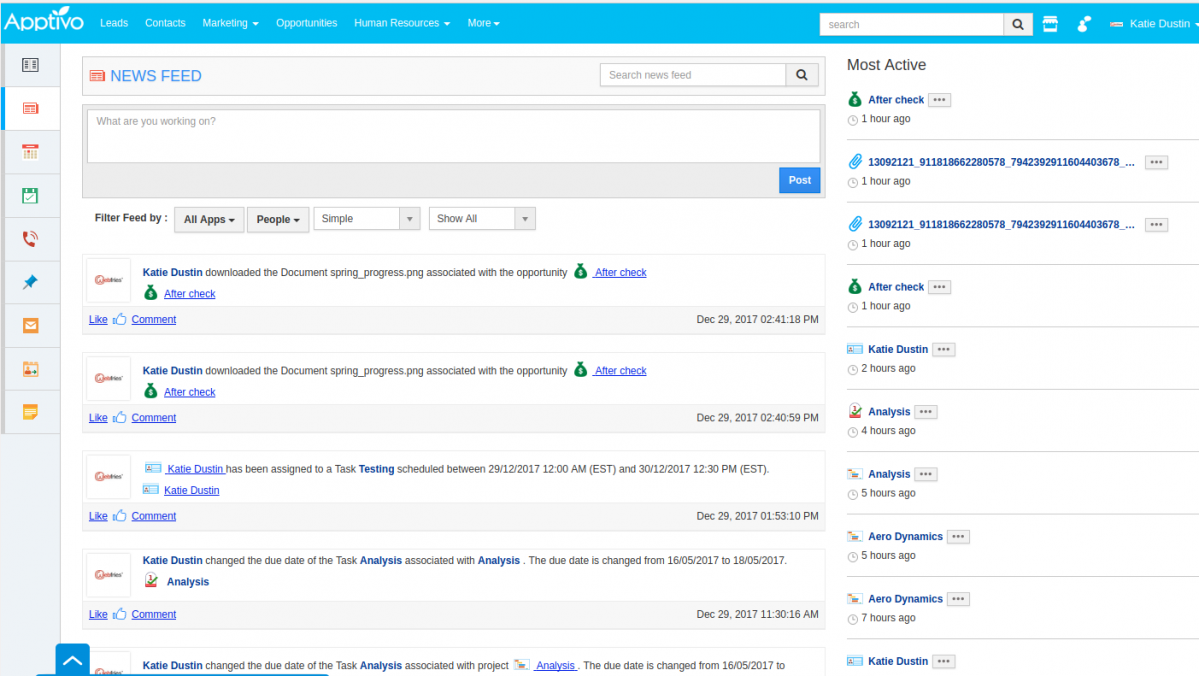 You only gets updates from Apps that you have access to. In some apps where data security applies such as Leads, Projects, Contacts etc., you will only get updates related to those that you have access to. For example, if your business has enabled Project Access Control, you will only get notifications related to a Project, if you are part of that Project team.
Another cool feature on the news feed is it allows you to access the object right from here. So, in the example above, the Opportunity "After Check" is hyperlinked. If you click on that link, you will go directly to that Opportunities App viewing the details of that opportunity. Thus, News Feed helps you to get an overview and drill down to the appropriate object if needed.
Can an Employee opt-out from receiving certain notifications?
Yes, when an Employee is able to access an App (App access), all the notification settings from that App are enabled for that employee by default.
To opt out of certain notifications:
1. Click on the App icon to access the app.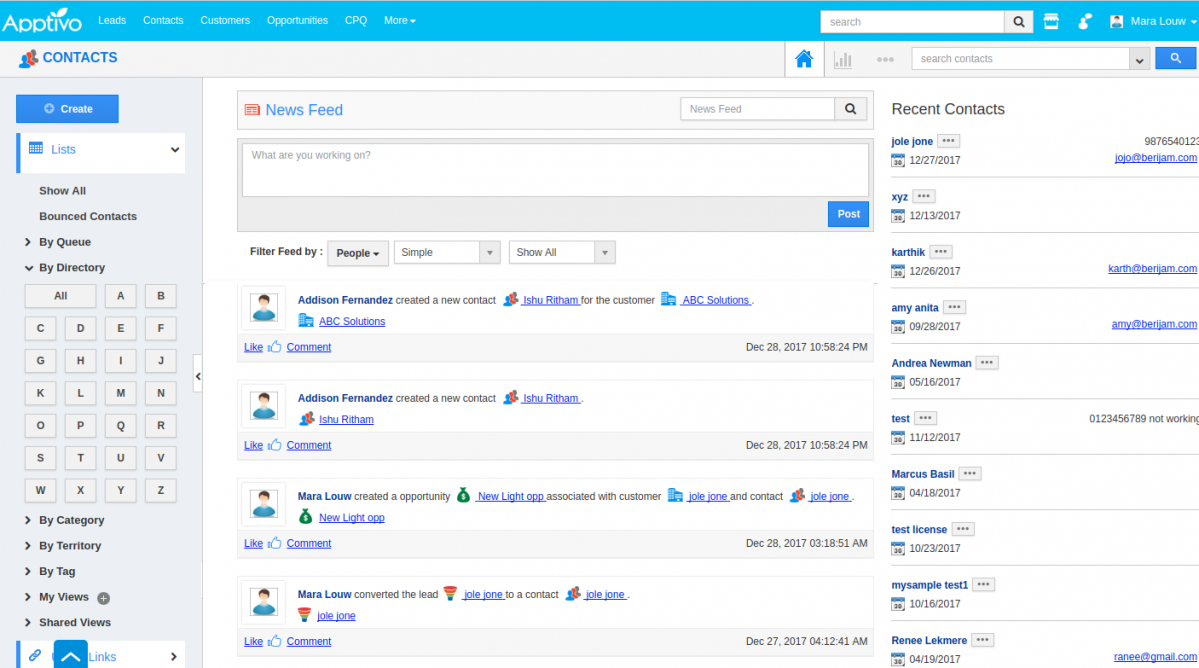 2. Click on the "More(…)icon -> Notifications" button to bring up the "Notifications" window shown below.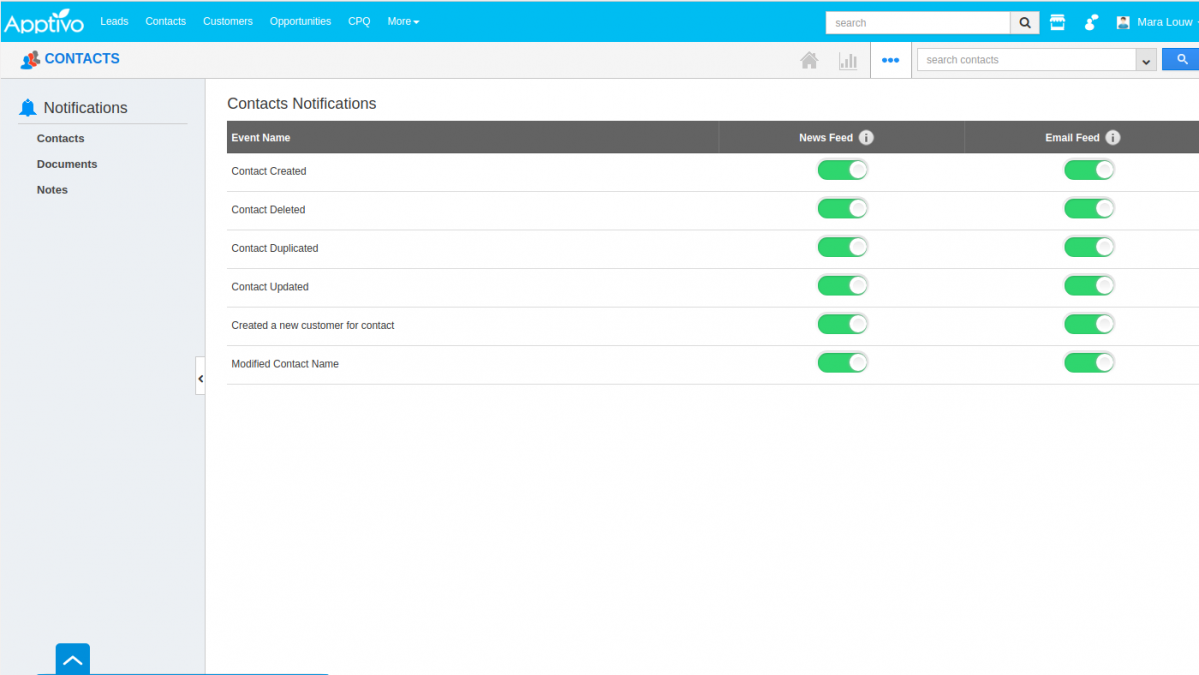 3. Browse through the notifications and Opt out of the notifications you don't want to receive.
Enabling the Social Enterprise: Apptivo News Feed
was last modified:
October 22nd, 2020
by