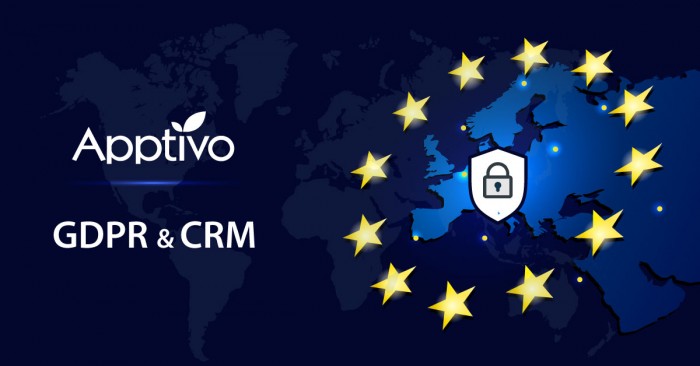 From winning wars to communicating our symptoms, information has been used in every aspect of our lives. And in the last few decades, with the rise of the digital era, data has been used as a key determinant of the running of a business. This has triggered an explosion of info to the point where it has multiplied by the billions. But with an increase in information and its availability, breaches have become increasingly common. This led people to implement security protocols and set up protection standards. The European Union has initiated a data protection addendum.
What is GDPR?
In early 2012, the European Union decided to prepare for the digital age by constructing a data protection reform. This was an intricate, yet extensive, reform with many sections to it. One such portion was the General Data Protection Regulation (GDPR).
GDPR is a set of rules that give more control over an individual's data. It allows businesses to simplify their handling of it for citizens and the companies themselves to take full advantage of the digital economy.
Data breaches may be very common in the modern age, but the minimum amount of security should be supplied to your storage units. Firms that conform to the safety act have to comply with collecting personal information consensually and legally. They also have to ensure that it will not be misused or exploited. These companies must also agree to respect the wishes of the owner or face severe penalties.
Any organization under the European Union must adhere to the terms and conditions laid out by the GDPR. But companies outside of Europe that transact with these firms must also abide by these rules.
Apptivo is GDPR compliant and has formed EU – Data Protection Addendum as part of its terms of use.
GDPR and Customer Relations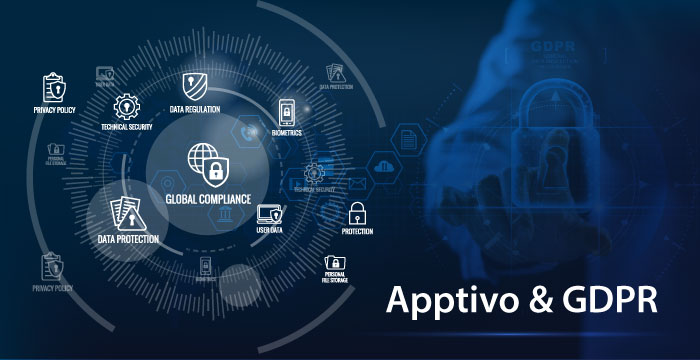 While you may question the correlation between security and customer relations, we assure you that they go hand-in-hand. But don't just take our word for it! Here are some ways they improve your relationship with your customers:
Trust Through Transparency
The winner of this digital warfare will be the one with the most information. The more detail you collect from your customers, the better service you can provide them. So companies have always been hungry for data. But with so many subpar businesses around, people have become warier of giving away this asset. With the GDPR underway, your customers will have more control, creating a sense of trust between you and them. This can lead to your clients providing you with more of their data. Clearly conveying your intentions with the information and your seriousness in preserving and protecting it can further enhance your chance of gaining their trust. Using the Apptivo business management software enables you to stay transparent through every phase of a transaction. Quick estimates and invoices can be drawn up using the billing applications and email marketing keeps your customers aware of any updates in your products. The tool even allows for internal transparency by using project management software to keep updated on the latest happenings on all your teams and a budget tracker that helps in drawing insightful expense reports for financial decisions.
Customer Interaction
The introduction of GDPR will have customers being more inquisitive about their data, increasing their interaction with the corporate world. This not only boosts their understanding of how their data is being used but also allows you to collect even more information on them. Also, due to the nature of the rules, your customer can choose their extent of communication with you. So you can distinguish the ones that are genuinely interested in your products or services and weed out the ones that aren't engaged. This can give you valuable insight into the user's nature, facilitating you to create a community of enthusiasts of your craft. Apptivo contains 60+ applications in one eco-system to help this cause. Email blasts can enable you to get in touch with your customers via email, while our help desk helps you track customer queries.
Smarter Data Collection
'Big data' has pushed industries into clamoring for as much as they can get their hands on. But is this really the best option? Now, we have a giant vat full of redundancies, but is it being used efficiently? Reports show that some companies only make use of about half their data, the rest of it- their 'dark data'- is archived and forgotten about. This leads to storage and information management issues. Essentially you can clean out 50% of your storage to make space for other important material. Now, with the GDPR in action, information gathering is a little more of a hassle, so companies are being a little more strict with what they store. This allows you to have a more refined system to help construct elaborate relationships with your customers. You can use Apptivo's help desk software to store and manage any complaints or feedback your customers may have about your service. This gives you an in-depth understanding of your customers' likes and dislikes.
Enough Effort
Previously, due to the ease of collection of data, it was difficult to know how much communication was truly needed to gather it. The GDPR has put a stop to that. Now, marketers and salesmen are being forced to continuously engage with their customers to stay updated. This greatly boosts interaction with your clients. Along with the number of interactions, the quality also vastly improves. As your employees regularly communicate with clients, they get to practice. And with enough trial and error, they will be able to design their conversational skills to increase the number of sales they make. You are given a project management app inbuilt with the Apptivo CRM which helps your teams to communicate the best client handling strategies. Even with highly competent salesmen, automatic quotation management software is priceless.
Wrapping Up
The GDPR act has achieved its goal of reducing the data breaches and misuse of information. But with it also came an unforeseen advantage of improving your relationship with your customers. The data protection addendum has heightened customer interaction and subsequently created a more engaging clientele. Companies have become more responsible for their methods of collection and storage.
GDPR and Customer Relationships | Apptivo
was last modified:
May 14th, 2020
by