Many companies will run a promotional campaign to entice new customers to purchase their products or services. Apptivo offers an easy method to manage these promotions and apply them to your orders. If you have already created a promotion code, then it's time to create an order.
Configure the promotion correctly
Before creating an order, ensure your promotion code is set up properly.
You must have the correct items selected for this promotion.
The promotion must be valid during the date of the order
The promotion must have a coupon code
The promotion must apply to all customers (or you must be billing a new customer)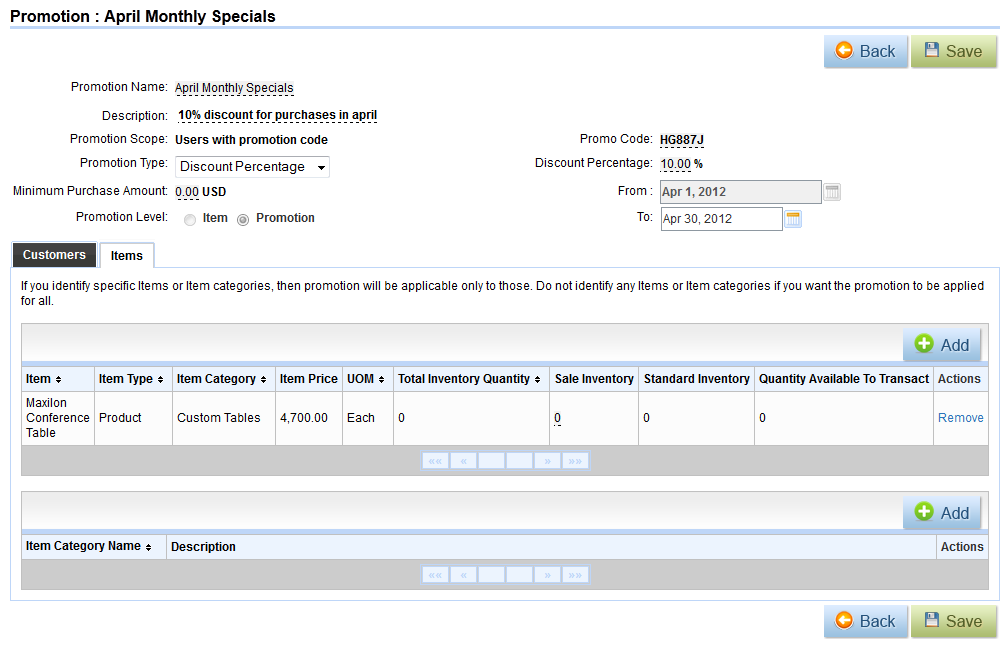 Create your sales order
Back to the Getting Started page to learn about your next app