Apptivo contains many various tools which assist in the process of managing and tracking time for the tasks completed during a customer project.  Regardless of how the customer is billed for this effort, you can easily generate invoices directly from the project, or even from separate employee timesheets.  Our solution includes the capabilities to completely customize each app, allowing you to execute projects & invoice customers based on your business process, rather than the software's process.
Which business apps are involved?
This solution will utilize many apps from the system, including the ability to interface directly with module at multiple points.  The core applications used to complete & bill for client projects are:
The Projects App is part of the project management category, and it allows you to define requirements, build a team, and create tasks that can be organized into milestones.  All tasks tracked in a project can be used to generate a timesheet, or generate an invoice directly.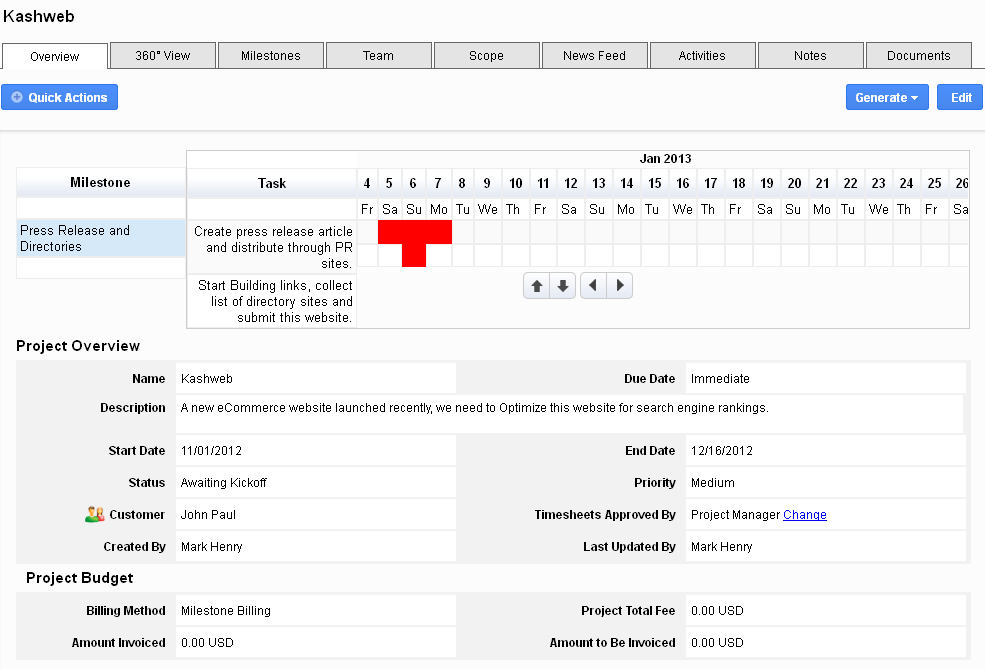 The Invoices App is used to create & deliver invoices with services & products that are ready to be billed to the customer.  Build your own custom PDF template and deliver the invoice via email to collect payment electronically through a payment gateway like PayPal.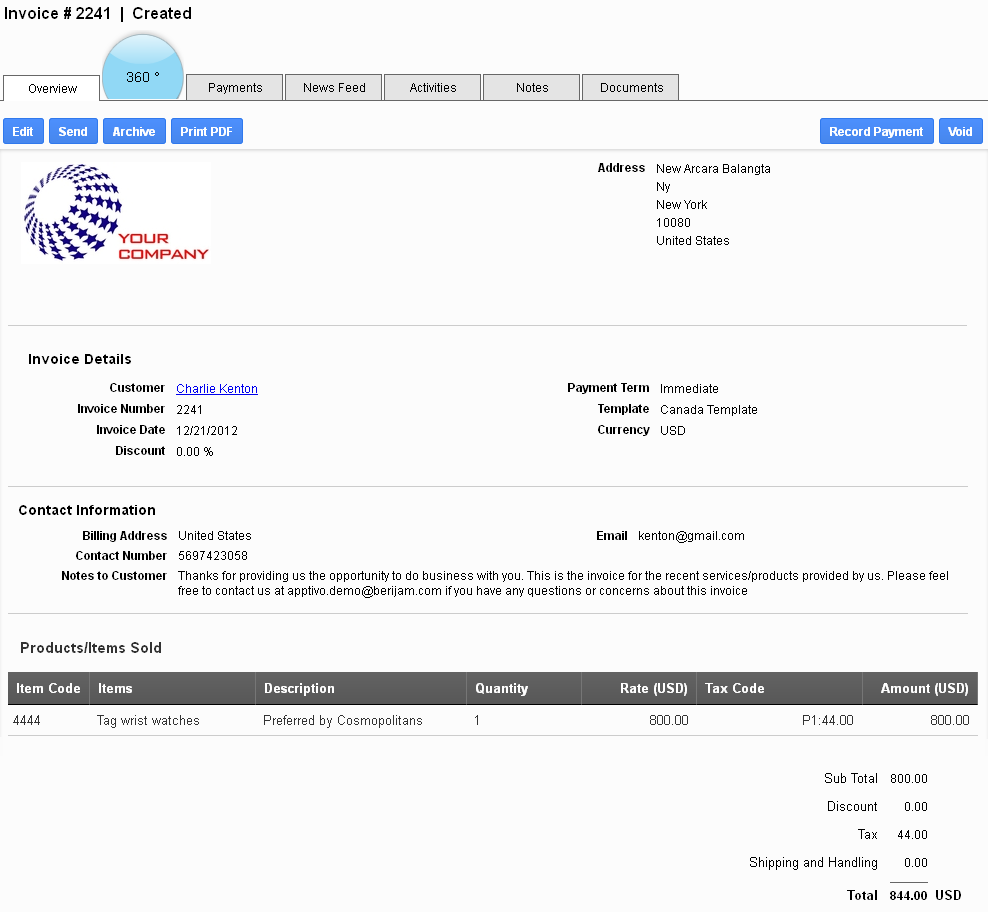 The Timesheets App is designed to easily review & approve employee hours logged for tasks completed during a project.  Timesheets are specifically useful when your company is working with sub-contractors, who require their time to be reviewed by either an employee manager, or the customer.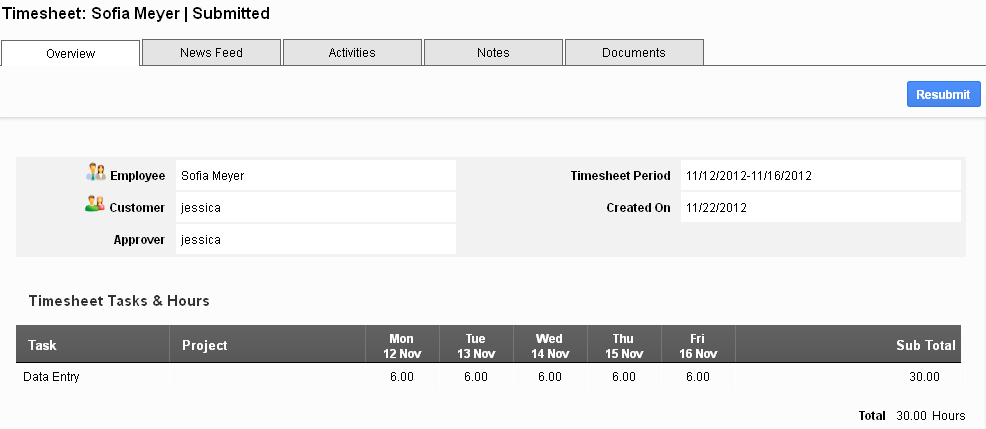 Process breakdown from sales, to fulfillment, to billing
Although every company will have a different process based on their needs, this is the high-level flow the Apptivo Apps are capable of.
Sales

Using the Apptivo CRM's sales force automation apps, a business can track potential business deals using the Leads&Opportunities Apps.  A sales opportunity can then be converted to an estimate, an invoice, or be marked as closed won.

Fulfillment

Once the deal is closed, a project will be created to identify and manage all tasks required.  In this project the team is built, billing rates are assigned, and employees will log in to track their time and complete each task.
If a business requires approval of the logged hours before billing, employees can be asked to generate timesheets directly from their tasks and submit to a manager.

Billing

Finally, once the project is completed, or all timesheets are approved, then an invoice can be generated.  This invoice will contain the proper amounts based on the billing configuration for that specific project.  There are several billing options available, which we'll cover below.
Available billing options for customer projects
We have several different billing options available for projects, and each project can have its own billing option.  This enables you to have certain projects billed at a flat rate, while some projects will track individual hours logged, and include those hours to calculate the total price at the end of the project.  Read our other page for complete details on the available project billing options in our app, including step-by-step instructions on how to configure each method.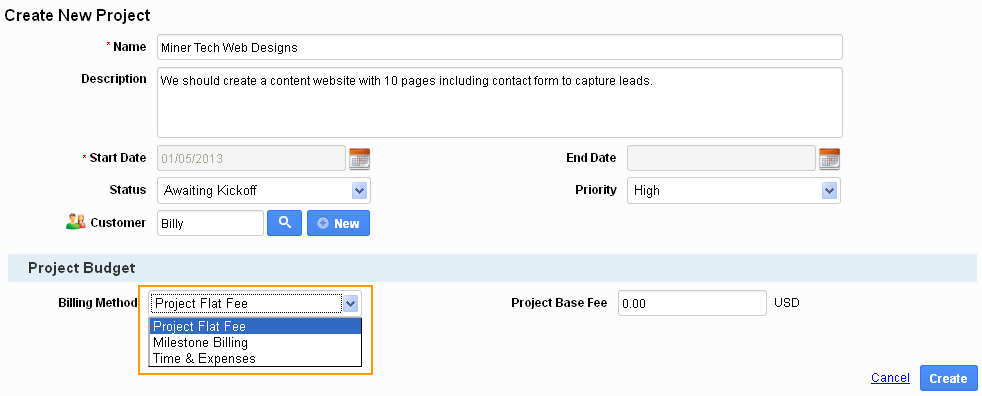 For flat-rate projects, the process is simple.  When you initially create the project, you will define a flat rate for the entire project, or you can define a flat rate for each milestone.  Upon completion of the project or a milestone, it only takes a click to generate an invoice for that amount.
But, for users who will be charging their clients based on the hours spent in a project, Apptivo has a more comprehensive solution.  Inside of each task employees have the ability to log the hours they spend on that task, including a description of the work.  Using this method, you can either utilize the timesheets system, or you can generate invoices directly from a project.
Getting started with your business
Getting started is simple, and the first step is to decide what type of solution you are looking for, then get going!  Here is a list of each popular solution, and a guide to get set up.
Flat-Rate Project Billing
Do you have a business process which isn't covered by one of these solutions?  We'd love to hear it!  Our team is always looking to expand our software's capabilities for the needs of companies in the SMB market, so feel free to submit a feature request.
Online Project Management, Time Tracking, and Customer Invoicing in Apptivo
was last modified:
October 23rd, 2020
by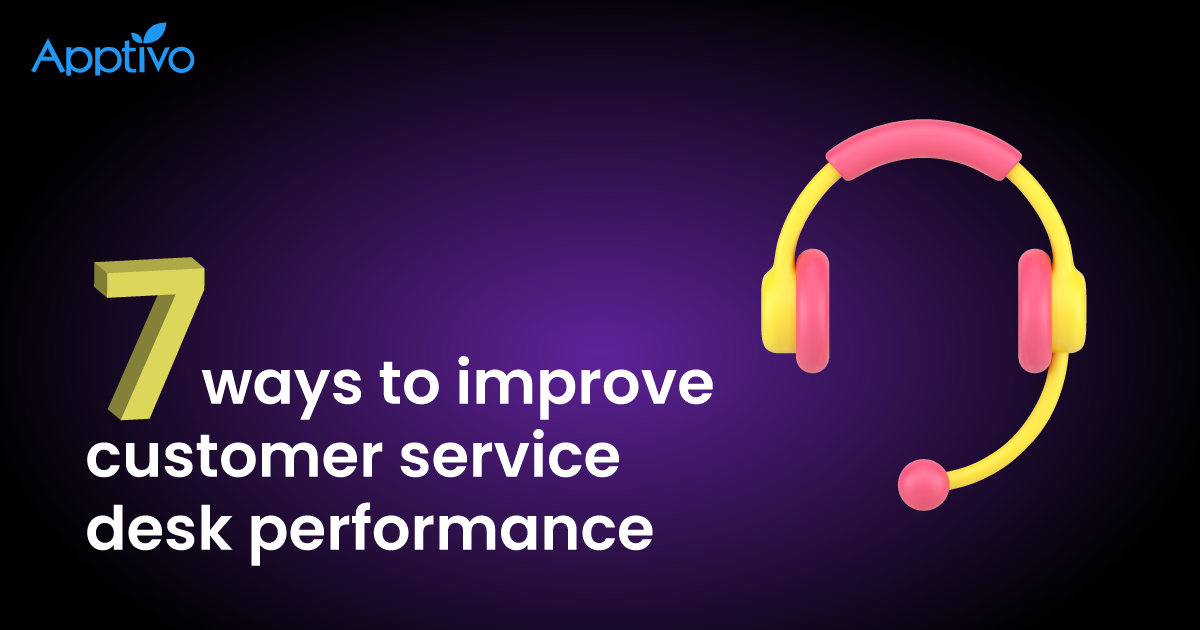 7 ways to improve customer service desk performance
1. From Good to Great! 2
Read more

→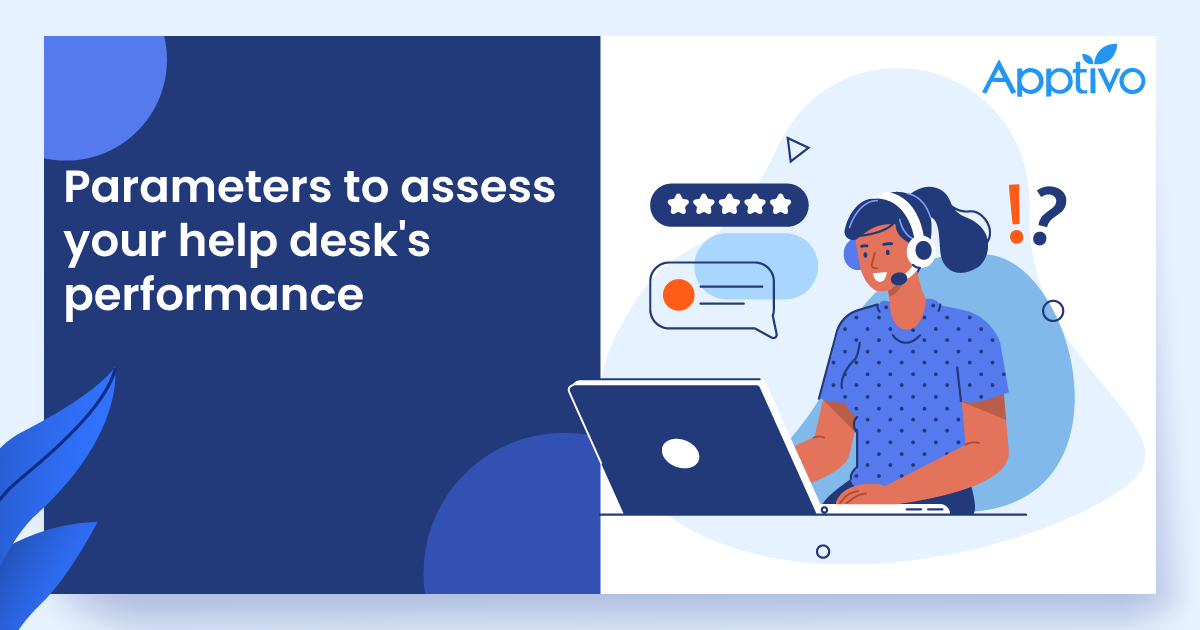 Help desk metrics: how it works in improving your customer support?
As a customer every one of us has probably experienced a frustrating technical problem and wished for expert assistance at some point in our lives. On the other side, businesses receive a huge number of enquiries about the product or service, and find it tough to ensure that every enquiry is answered to the fullest satisfaction of the customer
Read more

→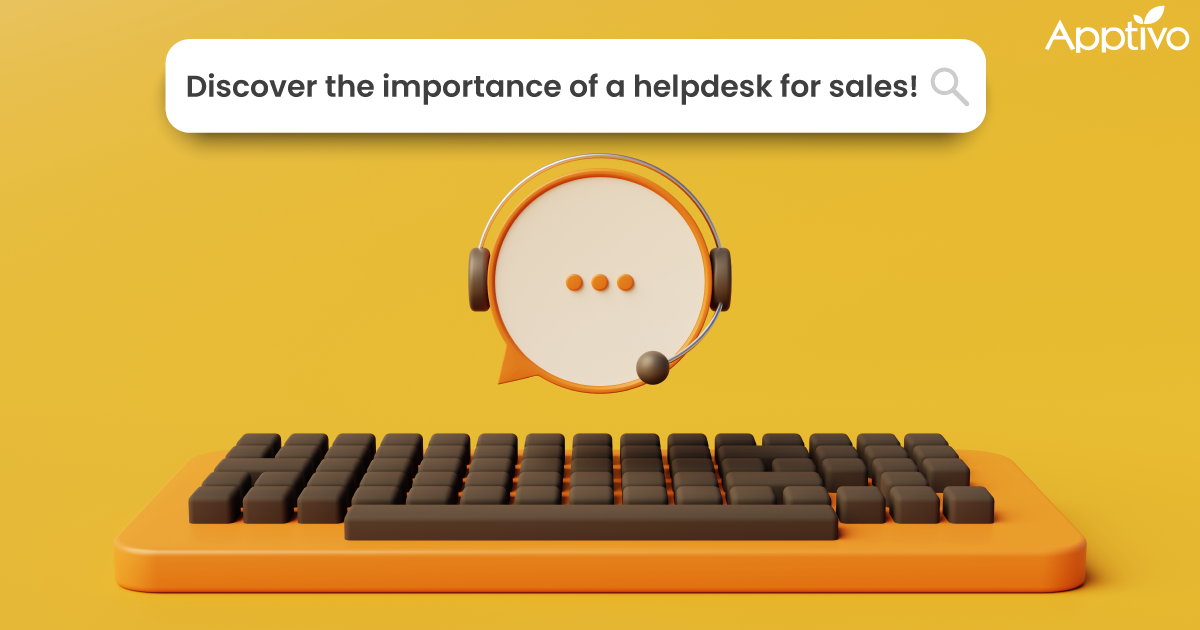 What is a help desk? How is it helpful for the sales field?
1. What is a help desk? 2
Read more

→