In day-to-day world of business, we are continually searching for approaches to enhance our efficiencies and lessen the manual work. A Customer Relationship Management (CRM) framework is a sensible decision. Now the question is What is the Right CRM app for my business?". Apptivo has business apps for just about everything, but how do you know which ones to use? This guide will help you learn about what are all the online business apps available, and which apps might work best for building business solutions. One of the great parts about Apptivo is that you can select your best business apps which you need right now, even if it's just a simple solution like invoicing your customers. Some businesses might want a complete end to end solution on day 1, while others may prefer to start with just a few apps, and grow from there.
Planing your implementation
First, let's chat about the overall implementation strategies of adopting Apptivo for your company. Although you may only be looking for a single solution right now, it's always a good idea to identify what apps are relevant to your business ahead of time. By setting your sights on the end solution, we can then focus on your immediate needs and select a starting point. Your starting point might be just 1 app, or maybe a small set of apps like CRM & Project Management. Apptivo provides you with the best CRM Solutions for small business. Choosing a right CRM for your busienss will be your first step. Below we'll cover the end solutions for different business types, then we'll discuss how to get started
Identifying the apps in your end solution
While Apptivo can be configured in many ways, we have 5 core solutions that most businesses can be classified as:
These are our "Lead to Invoice" flows. In general, Apptivo supports five primary business functions: CRM/sales, fulfillment/order management, billing, and support. If we mapped out your business process into it's simplest form, it'd look something like the below image. The specific apps you used to address these needs will change based on the type of business, and we'll cover each solution with examples below.

List of Solutions by Business Type
Project Time Tracking & Billing
High Level Flow: track sales, send quotes/estimates, launch a project, track time, invoice the client.
Example Businesses Matches: developer/designer, IT services, marketing company, legal/financial services, consultant, freelancer, financial photographer, telecommunications, construction (large jobs), real estate
More Info: Written Guide, Video Guide
Field Service Management
High Level Flow: track sales, send quotes/estimates, schedule work orders, track materials & labor, then invoice
Example Business Matches: auto repair, construction, electricians, installation & maintenance, plumbing, IT repair services, landscaping
More Info: Written Guide, Video Guide
Product Sales Process
High Level Flow: track sales, send quotes/estimates, create order (or collect from website), ship & track inventory, invoice the customer
Example Business Matches: e-commerce, food services, manufacturer, distributor, IT hardware sales
More Info: Written Guide, Video Guide
Build-to-Order Sales Process
High Level Flow: track sales, send quotes/estimates, create kit order, send purchase orders to vendors, receive product, invoice the customer
Example Business Matches: drop-shipping, product companies who don't carry inventory, service aggregators (ex. travel agency)
More Info: Written Guide, Video Guide
Recruiting
High Level Flow: define open job position, receive candidate applications online, track candidate progress, hire candidate, invoice client
Example Business Matches: Unique for the recruiting industry, but this solution can be used for internal job hunts too
Selecting a starting point
Now that we've covered our end-to-end solutions, let's chat about how to start. The average business starts off by using about 5 apps in total, so take some time and think about the following: where are the largest problems in your process, what existing software do you already have in place, do you have experience implementing similar software?
These questions will help you identify the right area to start. If you still aren't sure, a good place for any business type is starting with CRM, and getting your contact database in order. Otherwise, below we'll list out the most common solutions a company might start with.
Simple Contact Management – Track all contact details, reminders, and communication history. Syncs with Google.
CRM (Sales Force Automation) – Track all activities in your sales pipeline including reminders & communication.
Project Management – Launch projects and organize activities for your team. Includes time tracking abilities.
Estimates & Invoices – Generate quotes for customers & approve online, then invoice them and collect payment.
Work Orders – Schedule jobs, assign to employees/teams, track materials and labor used, get customer approval.
Help Desk – Generate tickets for support requests from email/website/phone, resolve issues, and track SLAs.
Recruitment – Input details about job openings available, track applying candidates, and hire the right person.
Kit Order – Create an order, track each vendor involved, send purchase orders, invoice the customer.
Where to go from your starting point
Apptivo provides you with perfect CRM and other best apps for small business. While every company is different, each entry point has certain apps which integrate tightly, leading to a natural flow of apps to try out. Find your entry point in the chart below and check out the next solutions that users typically adopt.
Note: "Fulfillment" refers to the order management right for your business type (either projects, work orders, orders, or kit orders).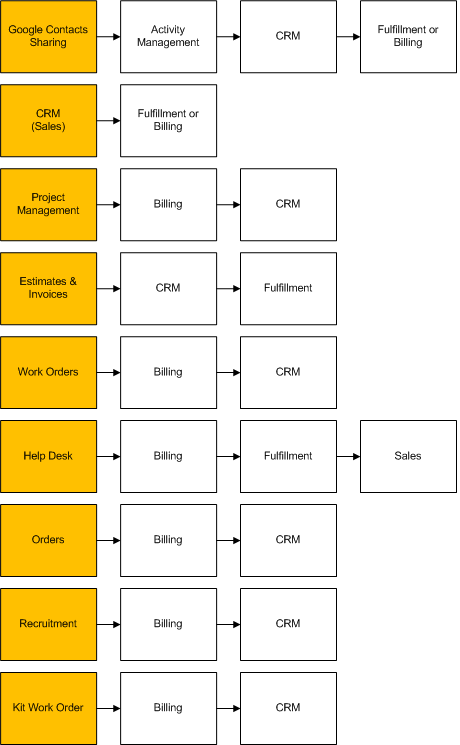 Couldn't find what you are looking for?
We're always excited to learn about new types of businesses that use Apptivo, so let us know if your solution doesn't fit into the above. We'd love to hear from you @ support@apptivo.com!.
Selecting the Right Apps & Building a Business Solution
was last modified:
May 23rd, 2022
by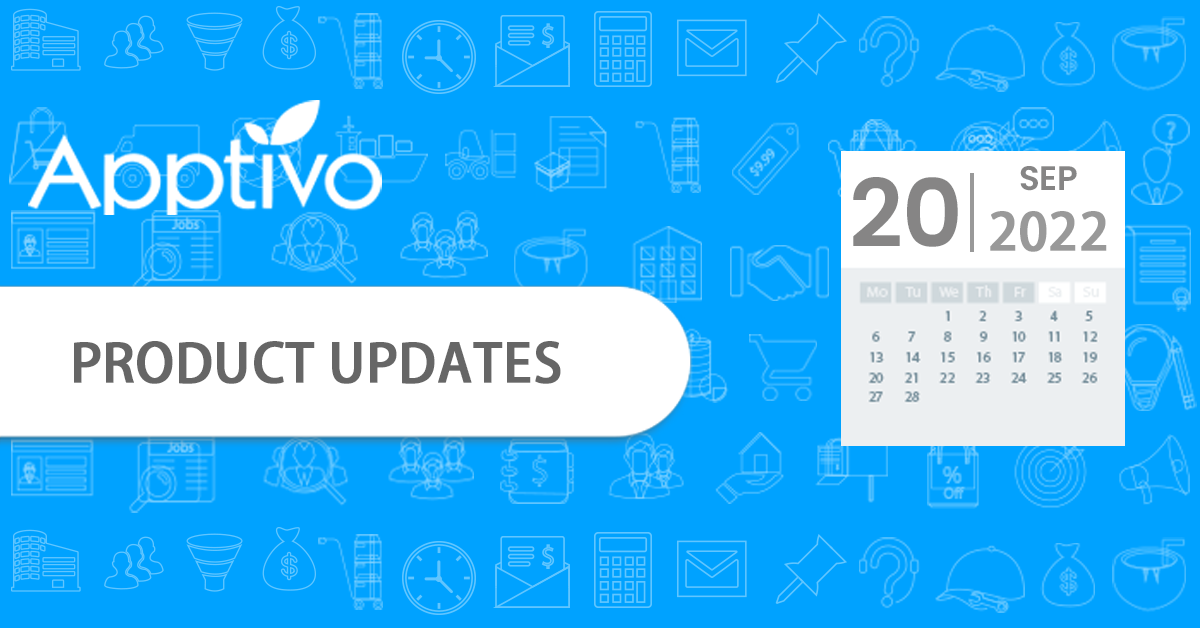 Apptivo Product Updates as of September 20, 2022
Find the Solutions of Apptivo relevant to your Business needs! Having the CRM without complexity might be the biggest challenge today, but you have Apptivo for the rescue. We continue to advance our product and integrations to reach the market scale growth in this fastening technology
Read more

→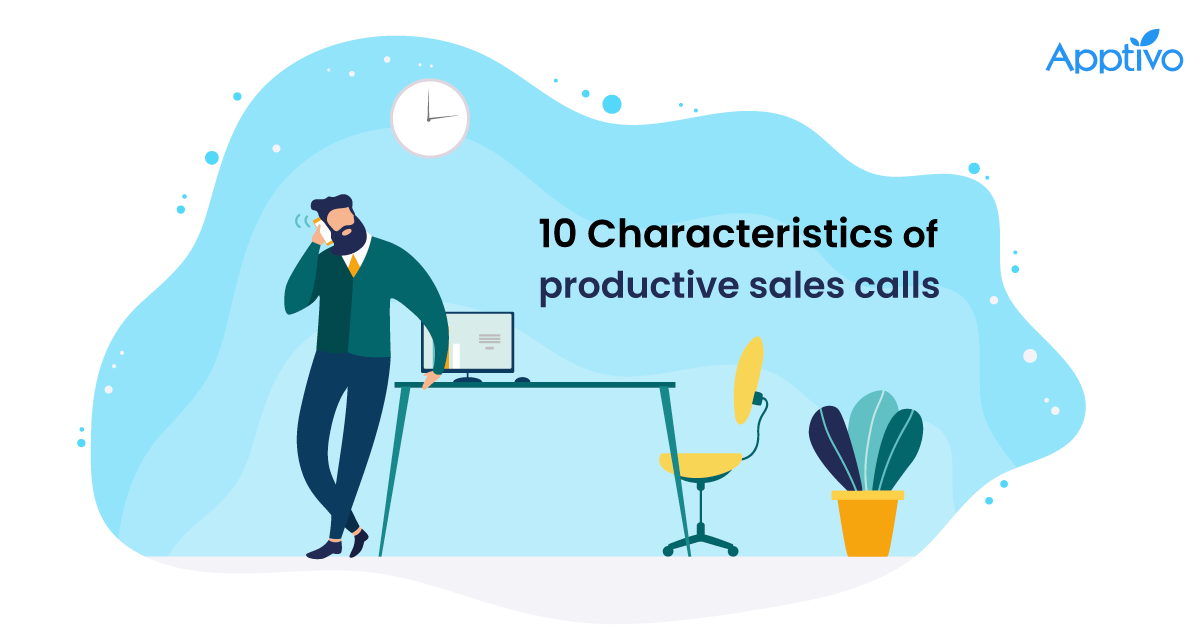 10 Characteristics of productive sales calls
Time is valuable for everyone! Sales calls need to be efficient, effective, and productive for both the seller and the buyer. The seller has the obligation to provide value and must convey it at every opportunity, whereas the buyer invariably undermines the same
Read more

→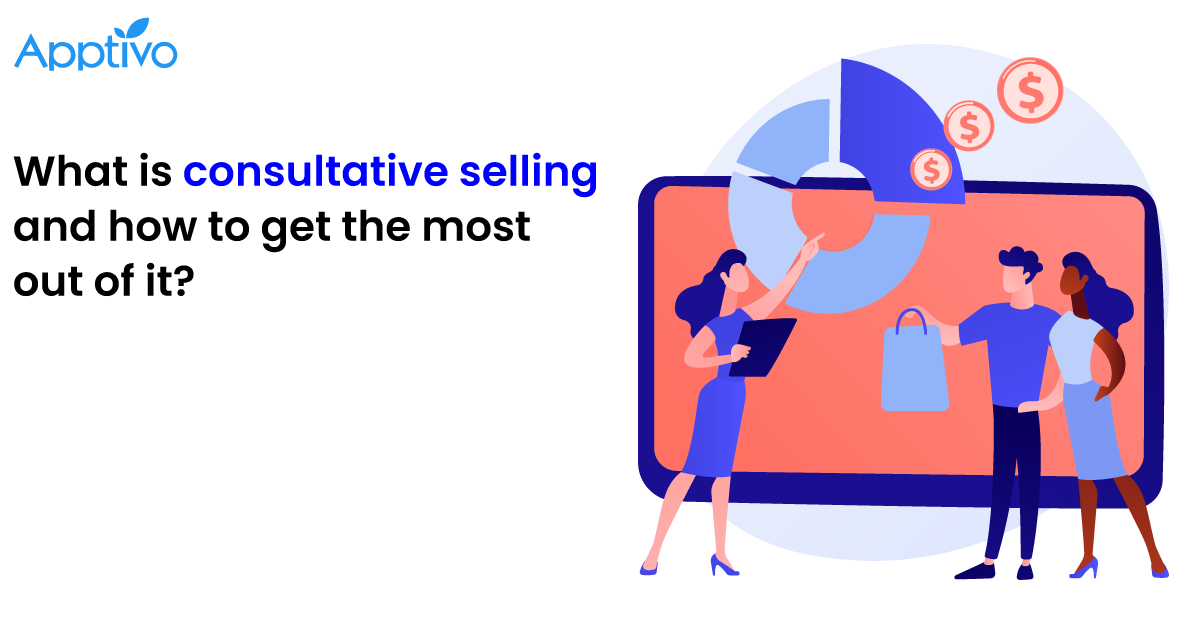 What is consultative selling and how to get the most out of it?
What is Consultative Selling? Consultative selling is about understanding what your client wants, and then tailoring your offerings to meet those needs. When companies take the time to listen to their clients' needs and not push products and services that they might not really need, not only does it help the company come up with products that could solve their clients' problems, but also make a huge impact on the company's success
Read more

→