As it enters the realm of enterprise innovation, mobile CRM adopts the saying that "fortune favors the prepared mind." We're about to expose the fundamental five benefits that mobile CRM bestows on your organization in the pages of this blog, repeating Shakespeare's words: "The readiness is all." Let's begin with some basics of Mobile CRM.
What is mobile CRM?
Mobile Customer Relationship Management refers to the use of mobile devices, such as smartphones and tablets, to access and manage customer relationship management processes and data.
One could view a mobile CRM app as a means of replicating the comprehensive desktop CRM experience on a mobile device. This empowers users to conduct their typical desktop tasks while enjoying the flexibility to operate from any place, removing the necessity of being confined to a desk-oriented setup.
Instead of being restricted to a traditional office environment, mobile CRM applications allow sales, marketing, and customer support staff to engage with customers, update information, and manage tasks from anywhere.
How does a Mobile CRM benefit your business?
Let's consider an example of how a Mobile CRM can benefit a business:
Scenario – Efficiency improvement of a Sales Team
Business– Imagine a company that manufactures and sells industrial machinery. They have a sales team responsible for selling these machines to various industries.
Challenge– The sales team frequently travels to various regions and industry events, but struggles with staying informed about customers, managing leads, and tracking sales progress. This results in missed follow-ups, inconsistent communication, and difficulty in monitoring their sales efforts.
Solution with Mobile CRM:
Real-Time Access: Sales representatives gain the capability to access customer profiles, communication history, and lead information directly from their mobile devices as the company implements a Mobile CRM app that syncs with their central CRM system.
Instant Updates: Salespeople can swiftly enter fresh lead details and updates directly into the Mobile CRM app at client meetings or trade events, ensuring real-time updates for the core CRM system.
Timely Follow-Ups: After a client meeting, the Mobile CRM app sets reminders for follow-up tasks. Sales reps receive notifications on their phones, ensuring that they don't miss any important actions.
Location-Based Insights: Following a client meeting, the Mobile CRM software creates reminders for follow-up tasks. Sales representatives receive notifications on their phones, ensuring that they do not miss any vital tasks.
Efficient Collaboration: While traveling, sales representatives can utilize the Mobile CRM app to interact with colleagues or seek support from the back office team whenever they require assistance or information.
Top 5 Benefits of Mobile CRM
Every product or software has some benefits for which companies utilize it, and the main benefits of Mobile CRM are listed below:
Increased productivity
Consider a sales person attending a trade exhibition. Instead of being limited to their workstation, employees can use the Mobile CRM software to input new leads on the spot, set up follow-up reminders, and even request guidance from colleagues in real time. This adaptability enables them to properly manage their tasks while actively engaging with potential clients, resulting in better time management and increased productivity.
Better customer engagement

With access to real-time information, sales reps can engage potential clients in conversations that are personalized and pertinent. For example, if a customer brings up a specific industry trend during a meeting, the sales rep can immediately provide insights and solutions based on the most recent data, leading to more impactful discussions and a higher likelihood of closing deals.
Reduced errors
The instantaneous synchronization of data in real time ensures the accuracy of the CRM system's information, mitigating the risk of errors and misunderstandings. For instance, if a sales representative receives an updated order quantity from a client and enters it into the system using their mobile app, the entire team can immediately access the revised information. This prevents any discrepancies and confusion that could arise from outdated data.
Improved sales conversion
Prompt follow-ups and well-informed discussions increase the likelihood of converting leads into confirmed sales dramatically. For example, if a sales representative receives a lead's enquiry at a trade show and answers quickly with personalized information via the Mobile CRM app, the lead is more likely to be engaged and move closer to making a purchasing decision.
Remote file organization & sharing
Sales, marketing and customer support teams are quickly producing a slew of documentation. These team members can easily arrange and trade these files from anywhere, at any time. As a result, the team feels more organized and united. For instance, a member of the sales team can instantly upload a new customer presentation to the cloud. Their colleagues, whether in the office or working remotely, may access, review, and provide feedback on the presentation right away, resulting in a more streamlined and cohesive team effort.
Mobile CRM use cases
Mobile CRM opens up a world of possibilities across industries and business functions. Here are some standout use cases to showcase its versatility:
Field Sales & service– manage tasks, appointments, and customer interactions while on the move
Customer support– access customer histories, view support tickets, and offer real-time solutions
Marketing team– create personalized experiences and track social media activity with familiar
Event management– manage attendee info, tracking interactions, and facilitating post-event lead follow-ups
Real estate– property access, viewing scheduling, and client communication on the go
Healthcare– manage patient information, appointments, and treatment plans
Retail– customer purchase histories, preferences, and loyalty program details
Construction & Field services– manage and projects progress, assigning tasks, and coordinate with field teams
Transport & logistics– delivery schedules, track shipments, and communicate with drivers
Financial services– access client portfolios, investment histories, and financial plans
Hospitality & Travel– manage guest reservations, preferences, and loyalty programs
Education– manage student enrollment, track student progress, and communicate with parents and students
Manufacturing– manage distributor relationships, track orders, and provide product information to clients
Freelancers & consultants– manage client contacts, project details, and invoicing, even when working remotely
Criteria to look for while choosing a Mobile CRM
Before selecting the most suitable software, it's important to ponder these inquiries:
What– objectives of your business and organization
Who– your customer base
After you've answered these questions, you'll have all the information you need to select the best mobile CRM software for your needs. This will help businesses to figure out all the cool stuff you need in the software to make your business interactions smoother and better!
Final Notes
Choosing a mobile CRM is like preparing for a never-ending party where you're always ready for new guests. With each addition of sales, marketing, and customer service tools, you're setting the stage for more customers. After all, that's the main reason you're diving into the world of CRM in the first place.
Top 5 Mobile CRM Benefits for Your Enterprise Business
was last modified:
August 23rd, 2023
by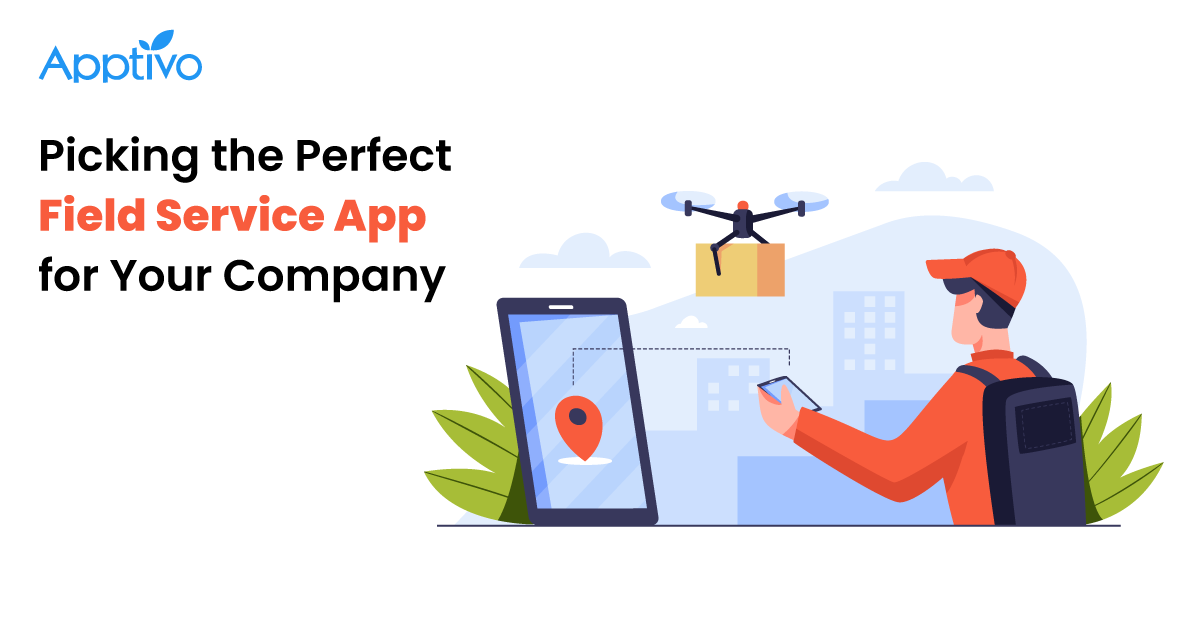 How to Choose the Right Field Service App for Your Company?
1. What is a Field Service App? 2
Read more

→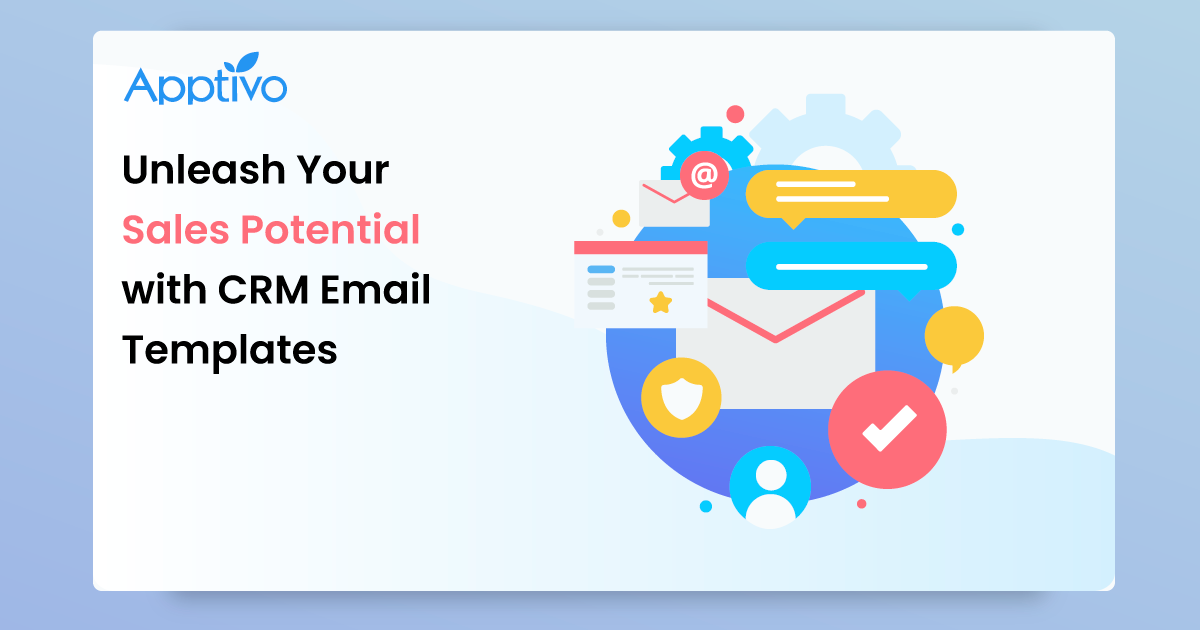 Unleash Your Sales Potential with CRM Email Templates
1. The Power of CRM Email Templates 2
Read more

→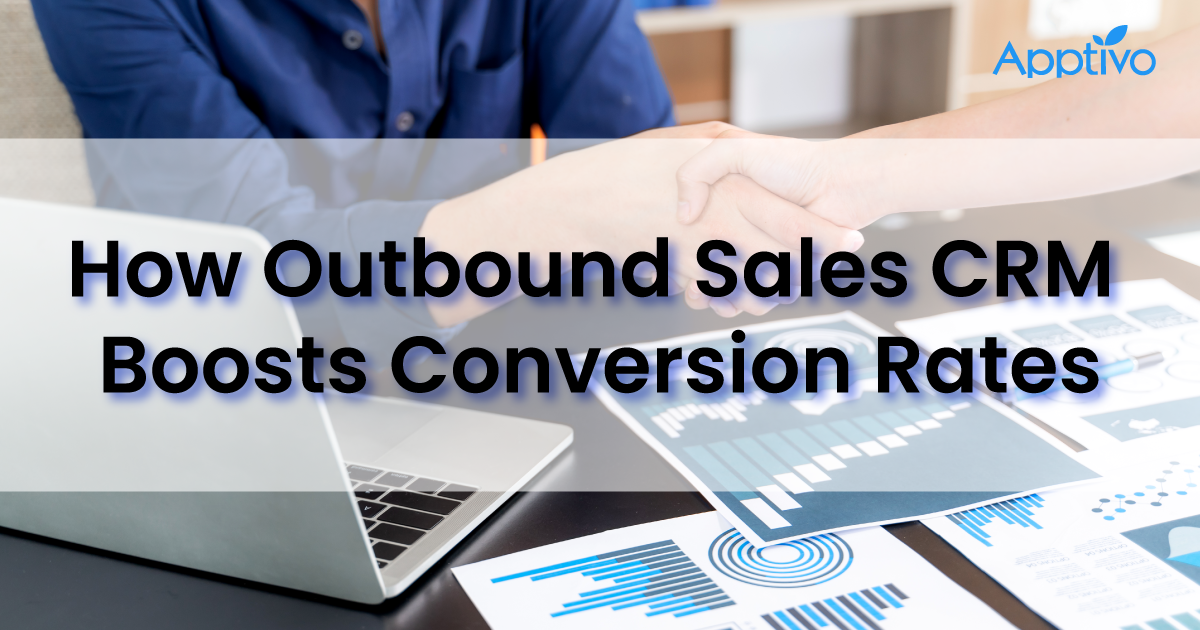 Ways the Outbound Sales CRM Accelerates your Conversion Rate
1. What is Outbound Sales? 2
Read more

→