Apptivo offers a cloud platform that allows SaaS(Software as a service) companies to provide an integrated and engaging customer experience to their software users. As a software that grows with the business, the Apptivo suite of business applications offers all the capabilities required by SaaS business model of any size to scale as they expand.
What is a SaaS model, and how does it work?
SaaS application is the concept of delivering software as a service to customers across the globe from a central touchpoint. Most SaaS companies implement a subscription-based model to rent their services to their customers for a certain period of time. The emergence of this technology dates back to the 1960s, where mainframe systems were made available for commercial purposes as utility computing. Here, the facilities of the mainframe systems like data storage were accessible to companies at a certain amount. Since then, centralized computing has evolved as ASP (Application Service Providers) in the 1990s, and SaaS is an extension of the ASP model. Since the introduction of centralized computing, the traces of SaaS could be seen in one form or another. Unlike ASPs that rely on hosting third-party applications, the powerful SaaS business model develops and manages its own application. Now, SaaS application has established itself as a separate industry and B2B SaaS has a substantial role. With the rise in competition and more people opting for services provided by SaaS companies, a SaaS company needs to make decisions that will help them become an industry leader. To achieve this, Apptivo has developed applications and features that will mirror the SaaS business model.
What does it mean to be a SaaS company?
Being a fast-paced industry, the SaaS ecosystem is undergoing instant developments where new technologies are replacing the traditional ecosystem every day. By 2021, most companies will use SaaS solutions for their business workflow. And the rising trends in IPOs, acquisitions, and growth rates indicate that they are nowhere near a declining phase. The number of customers subscribing to SaaS in cloud computing is increasing tremendously. With everything available at their fingertips, customers are leveraging SaaS applications to meet their fundamental demands. The deciding factor that makes SaaS an easy-to-use solution is its pay-as-you-go service, where customers have to make payments only for their desired services.
Before understanding the capabilities of Apptivo to serve SaaS companies, you have to understand the requirements of a SaaS company and how it fits the services offered by Apptivo business management application. This section elucidates the demands of a SaaS company, particularly B2B SaaS to operate its business smoothly without any trouble.
Most important aspects of SaaS
As discussed previously, the SaaS model companies provide services to their subscribers through their software that is hosted in a secured cloud environment. The establishment of the SaaS model is based on three stages.
Stage 1: Establishing a SaaS Model
The fundamental stage involves the identification of the product. At this stage, the founders understand the business requirements, determine the target market, sketch the course of implementation, and develop the products. This stage primarily focuses on the marketing and financial aspects of the business. The founders will decide the marketing strategy and gather the funds for product development.
Stage 2: Developing the business model
As SaaS in cloud computing have a better reach and is easily connected to any part of the world, this stage focuses on expanding the business. This will subsequently lead to an increase in demand for services. To serve this purpose, businesses have to strengthen their sales and support teams for instant solutions. The developers also need to optimize the software to meet the increasing number of customers. This is accompanied by a tremendous increase in revenue.
Stage 3: Gaining a stable environment
Once the company has reached a stable customer base, it has entered into the mature stage. Here, the company has a definite group of target audience, and it has become a reliable product among customers. Now, the company will start concentrating on developing other products that will integrate or work with the existing software. Here, it is more about the optimization of existing services and the development of associated software.
With this, we get a brief understanding of the process involved in the setup, growth, and optimization of a SaaS model.
Image Source: Statista
The stakeholders associated with the SaaS company come across several challenges while moving through each stage. The following section will cover the difficulties faced by a SaaS model business. These challenges are also faced by some of the top SaaS companies 2021.
Challenges faced by SaaS Companies
The SaaS environment relies heavily on subscriptions to generate revenue. The overall SaaS model is dynamic, and companies have to be on constant watch to ensure a stable inflow of revenue and proper quality analysis of the facilities availed by customers.
Brand Awareness – One of the most primary obstacles that SaaS companies come across is creating an awareness among the target audience on their brand. Though it is a common problem faced by all Startups, it throws light on fortifying the marketing teams and identifying loopholes. The number of SaaS companies has increased drastically. Different companies are established to serve different customer purposes. In some cases, there are integrated SaaS services. In such a thriving industry, Startups find it difficult to establish their identity and market their brand at the right place. SaaS companies should strategically market their service as a solution rather than as distinct product. There is a challenge for companies to build a bridge between their services and customer problems.
Customer Activation – Most SaaS companies offer a trial period for new users to get to know the product better. According to Invespcro, 44% of SaaS companies offer a free trial, out of which 41% use a 30-day trial. Therefore, the trial period is a deciding factor in pushing your customers towards activating the subscription. However, most of these customers are skeptical of a new system and are concerned about sharing their credit card information online. Also, Invespcro has quoted that companies that do not ask for credit card information when signing up users for a free trial generate 2x as many paying customers in the end. Unless the company has a reliable finance management system, it will be difficult to gain their trust and make them activate subscription plans.
Database Management – Bookkeeping and spreadsheets were once the most sorted methods to manage databases. However, with evolving technology, the disadvantages of using them became more noticeable. The prime problem of SaaS businesses when it is about customer relations is the management of databases. According to FinancesOnline, 69% of SaaS businesses measure churn rates by the number of customers. So, stats have a major impact on analyzing the performance of the business and making the right decisions. Unless there is a functional database to track the leads, prospects, and customers individually, the company might have to face the repercussions of failed decision-making.
Customer Service – As the SaaS model companies are hosted in a cloud server, it is a recurring task to scrutinize the security of the software, identify bugs, and provide solutions. Also, companies have to proactively update the security of their software and optimize them with the latest security technologies. Furthermore, there are instances where the customers come across issues or queries related to the software. All these have to be monitored, addressed, and resolved with a systematic approach. In worst cases, customers are not even able to email the service company as there is no proper contact information. To overcome this, SaaS companies should leverage ticketing software to create a customer database and resolve their tickets instantly.
Customer Churn – Be it any industry – an increase in customer churn is an alarming characteristic. It is an indicator that something is not right, and it has made customers quit the product. Though a small percentage of customer churn is acceptable, it is generally a negative indicator. This majorly applies to SaaS companies where customers pay as they go and can quit at any time. According to Invespcro, 52% of SaaS companies increased their spending on customer retention last year, and 50% of paying customers log in to their SaaS services less than once a month (or not at all). Owing to this unstable situation, SaaS companies have to regularly monitor the activeness of an account, identify their concerns, and improve the software in general.
Stable Revenue – The measurement of Monthly Recurring Revenue (MRR) and Annual Recurring Revenue (ARR) is crucial for monthly and yearly sales forecasts. Companies tend to make faulty assumptions and reports while estimating the expenses based on the expected revenue. The mistakes can be as basic as the number of users in a particular plan, their subscription type, or the price charged for a customized plan. This forecast is often monitored by investors and is a deciding factor for the inflow of additional investment to the company. Even if they are calculated manually, human error is probable. Since there is no automated tool to manage these metrics, SaaS companies are unable to forecast their plans.
These are some of the fundamental challenges faced by SaaS companies in managing their business operations. In addition to these, other miscellaneous factors affect business productivity.
By integrating with a business management solution like Apptivo, SaaS companies can reorganize their complete business model.
Apptivo solutions for SaaS business plan
Of the 65+ business management applications of Apptivo, businesses can leverage the right applications to merge their SaaS business ideas with powerful workflow. By integrating with Apptivo, companies can manage both their internal and third-party operations. The ability of Apptivo to integrate with multiple third-party applications at the same time will help your teams to do multitasking and reduce data redundancy. In this section, we have listed the common solutions from the Apptivo business suite of applications that will help you to run your business smoothly.
CRM Solution
SaaS business model template depend heavily on their website (SEO), email marketing, and social media to bring in leads. This can convert into a complicated process unless there is an organized system in place.
For example, a SaaS company can use spreadsheets to keep track of the incoming leads. However, it turns out to be a complex process. We have listed some disadvantages of using spreadsheets.
Tediousness in tracking the transaction history
Challenges in managing a single database
An automated and interactive database is not available
Data backup cannot be done automatically
There is no scope for customer support
For efficacy, there must be an effective and real-time database of website visitors, leads, deals, customers, and contacts. With this, businesses can analyze the conversion rate of their leads, and track the sales pipeline. Additionally, the sales, marketing, and service teams can track all the interactions.
By signing up for a CRM Solution, SaaS businesses can manage their customers, leads, contacts, and opportunity information from an exclusive cloud portal that is integrated yet, separate from one another. One of the most common characteristics of a CRM is the collaboration tools like emails, call logs, task management, notes, and news feed that tracks all the interactions in real-time. Furthermore, all the data are captured, and any modifications are documented in a live environment.
Help Desk Service
There is no substitute for a good customer service experience, and a SaaS business model depends widely on customer service to retain its customers. The complete SaaS setup is on the cloud and the quality of their business weighs heavily on the support experience.
There is no doubt that SaaS companies have detailed customer service teams. However, an automated tool is a prerequisite for boosting the performance of service agents. By leveraging an Online Help Desk, customers can submit tickets or queries from multiple platforms and document all tickets in a single application automatically.
Managers can set criteria for assigning the tickets to the right service agent based on the working hours, type of ticket, and priority level. The detailed Service Level Agreement (SLA) feature of Apptivo helps define the prioritization of tickets, response time, ticket escalation, and the action to be taken if left unattended.
Businesses can also utilize the self-service portal that lets customers directly communicate with the right service agent, log new tickets, track the status, and obtain more information on the service that they have signed up for.
Furthermore, the dashboards and reporting feature assists team leaders to measure the performance of their agents based on key performance indicators (KPIs) like average handling time, customer satisfaction score, customer effort score, tickets per customer, first response time, volume by channel, first contact resolution, and other key metrics.
Contracts Management
As SaaS operations are cloud-based, there are fewer chances for related parties to contact in person. Contracts act as a bridge between the service provider and customer to authenticate the service purchase. They ensure the legality of the contracts.
The Contracts App of Apptivo has both sales and retainer contracts that can be used by SaaS teams to create sales contracts for purchases and retainer contracts for services. The automation-powered tool lets managers create templates and leverage them while creating contracts of the same purpose.
With the approval flow feature, managers can simplify the work of the employees. The contracts will be sent to the selected manager or customer for approval based on the criteria configured. With this, the employees can just click the submit button, and the software will perform the other actions. Further, managers can also decide the subsequent course of action when a contract is submitted, approved, or declined.
Additionally, employees can record the renewal dates of contracts, schedule invoices, and send instant reminders to customers prior to the renewal dates. In case of any grievance, the employees can document the request, make necessary changes, and track the transaction history at any time.
By enabling the eSignature service designed with Blockchain technology, SaaS companies can get the contracts signed via email or in-person. The contracts are signed in sequential order, and all the parties will receive instant notification of any update related to the online signing process.
Online Billing System
The process of invoicing service subscriptions and collecting payments is not as simple as it seems. Especially, when you are part of an enterprise. It is a systematic method of discussing with a customer on their service requirements, creating quotes, and getting the quotes approved by the customer. Once the customer approves, a purchase order is generated for the customer front followed by an invoice.
To handle all these sections of the Billing System, Apptivo has dedicated applications using which finance teams can track the online bills. Apart from this basic requirement, there are other applications like Customer Payments, Supplier Invoices, sales receipts, expense reports, license tracker, and many other applications that will untangle your finance team's complexities.
The collaboration tools available in all the applications can strengthen your internal communication while sending timely reminders on upcoming events, follow-ups, and appointments.
Using the Invoice app, the finance team can create recurring invoices, collect net payments, track the outstanding amount, and generate invoices based on pre-defined templates. The integration with Xero and Quickbooks integrates your customers from either accounting software with Apptivo. Also, your customers can pay as they go online using Authorize.Net, Stripe, PayPal, Bank Accounts, or Zipmark.
Your business can be of the subscription model. The finance solutions of Apptivo is a dynamic model devised to serve the purpose of SaaS teams.
Project Management
SaaS business is an expanding industry, and there is often scope for improvement. Once the business has attained the matured stage, the product development team might think about adding new services as add-ons or creating a completely new brand. In some instances, customers might have special requirements. All these fall into a common category, projects.
The Projects App offered by Apptivo ensures complete segregation and monitoring of projects n the form of milestones, tasks, and sub-tasks. The Gantt charts have the required features to track the progress of both individual projects and all the projects in the system.
The automation tools of the Apptivo Projects app enables project managers to configure the system to send emails, update fields, or create activities based on specific criteria. Simultaneously, project members can receive instant email notifications when any action takes place in the projects. To bring all the stakeholders together, the project management portal allows customers to track the progress of their projects and engage with the teams instantaneously.
The Timesheets app enables tracking of the working hours of employees based on projects, and the timesheets can be sent for approval to customers or managers based on the approval flow. Furthermore, the timesheets approved can be converted into invoices for collecting the payment.
Summary
Building a successful SaaS business involves a lot of effort from multiple stakeholders. From investment, research, and development, to expanding customer base – everything takes effort as the SaaS industry itself is very competitive. By integrating operations with Apptivo business management applications, SaaS companies can organize the business functions and deliver an outstanding customer experience.
Top 5 Solutions Used In SaaS Business Model
was last modified:
July 21st, 2021
by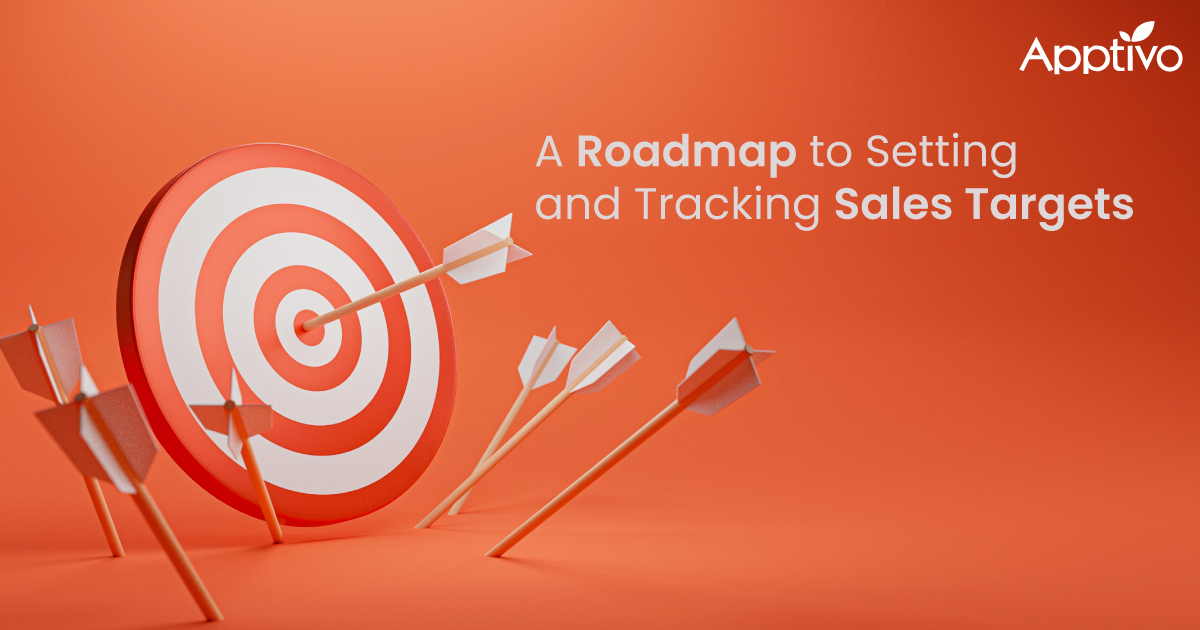 What are sales targets and how do you set and track them?
1. What is a sales target? 2
Read more

→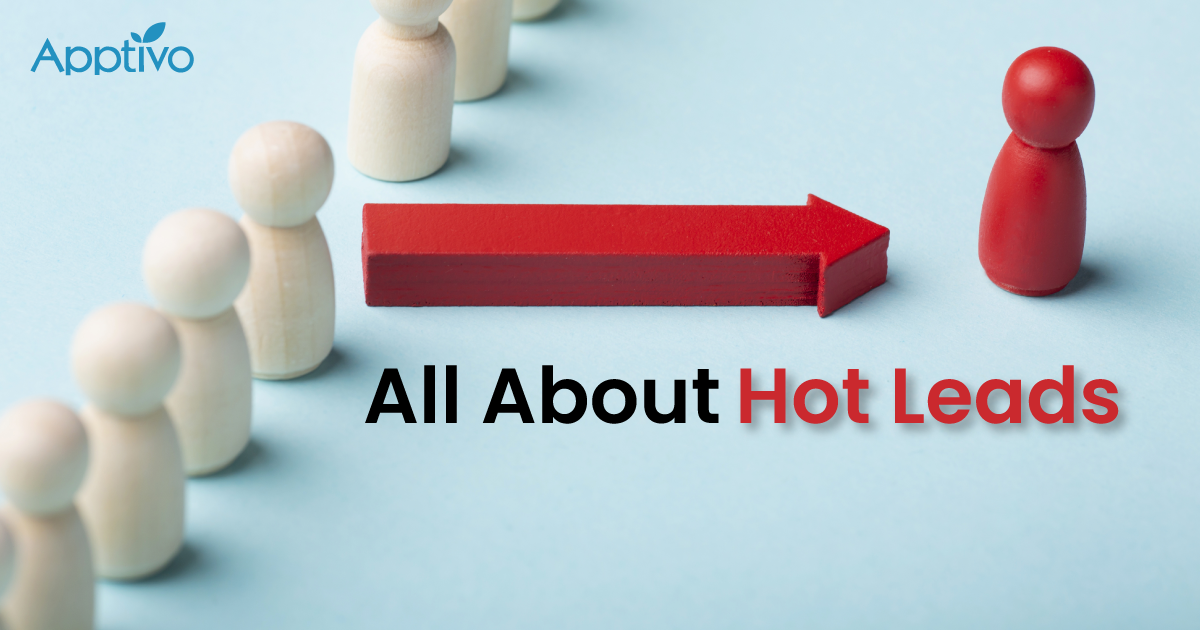 Hot Leads in Sales: Identifying and Converting Effectively
1. What is a hot lead? 2
Read more

→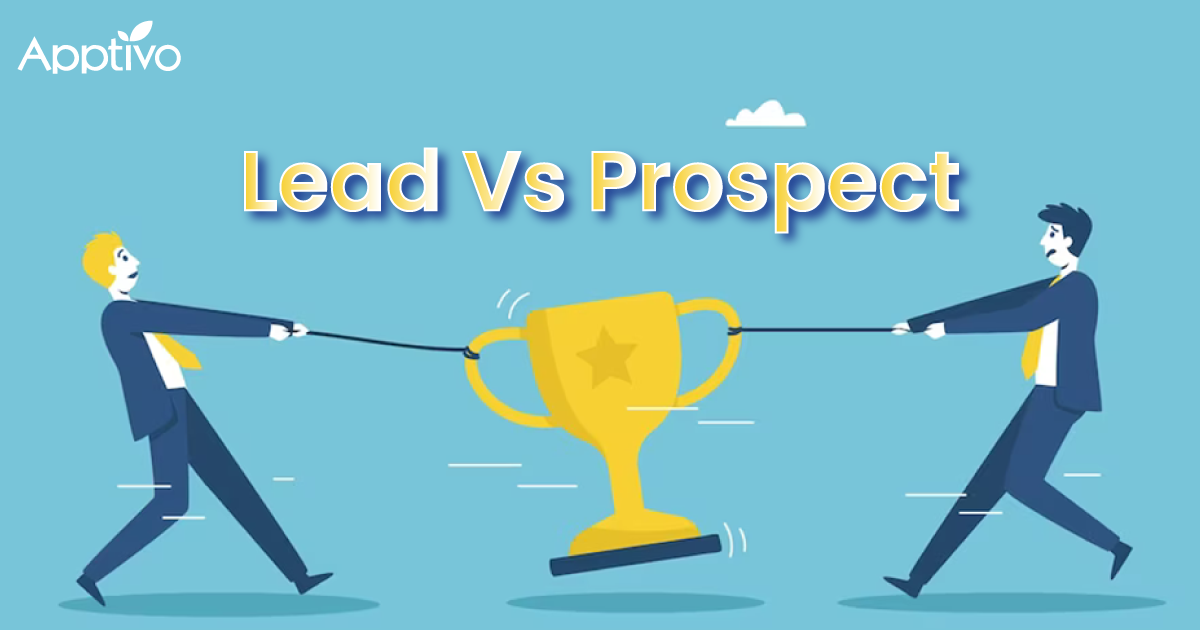 The Difference Between Lead & Prospect in Sales
1. From seeds to success: Journey of leads and prospects in sales 2
Read more

→