Introduction
How much do you have to spend to attract a new customer? According to various studies, it costs five to ten times as much to attract a new customer than to retain an existing one. So, what should you do to retain your existing customers? Do everything possible to keep them happy and satisfied. The research conducted by Frederick Reichheld of Bain & Company, creators of Net Promoter Score, highlights the importance of retaining existing customers with this statistic – their research says increasing customer retention rates by 5% helps companies increase their profits by 25% to 95%.
In this blog, we will delve deep to
Understand more about customer satisfaction and its importance,
How to measure customer satisfaction, and
What actions can we take to improve it?
What is customer satisfaction?
Customer Satisfaction definition:
When a customer decides to buy a product or service from a company, he/she has certain expectations regarding the product or service. Customer satisfaction measures how well these expectations have been met.
So, does that mean that if your product is superior to all other options available in the market, then 100% customer satisfaction is guaranteed? No. Customer satisfaction does not depend only on the quality of product or service the customer has purchased. It depends on the entire experience the customer has had from the time he decides to purchase the product to final use and resolution of customer complaints if any. The customer's experience of interacting with your company or brand should have been enriching and satisfying enough to make them want to stay and do repeat business with you.
Customer satisfaction and loyalty to your brand develop when companies consistently deliver on these four factors.
Highly fulfilling interactions with the company personnel
Ongoing customer engagement initiatives
Effective post-purchase customer service
In short, companies need to deliver consistently across the whole customer journey.
Why is customer satisfaction important?
Today's customers are more demanding than ever before. They are more vocal, have access to various social media platforms, and do not shy away from expressing their displeasure when they have a bad experience or when their expectations are not met. According to a study conducted by American Express, U.S. consumers tell an average of 15 people about bad experiences, whereas they only share good experiences with only 11 people.
This explains why companies have been compelled to focus and invest in improving customer satisfaction at all touchpoints and throughout the customer lifecycle. Today improving customer experience is one of the top priorities of many organizations.
Few ways in which customer satisfaction can help a business succeed.
Happy and loyal customers tend to become your brand spokespersons and recommend you more
Satisfied customers tend to spend more with you, and this can result in increased customer value and profits
Examples of how successful companies have invested in improving customer satisfaction and how it has impacted their business
Today, companies often find it difficult to compete on product features, pricing, etc. In such a scenario, the best-performing companies have decided to shift their focus onto customers. They have made it their mission to provide customers with an unforgettable experience which translates into customer satisfaction. It allows them to turn the customers into brand advocates.
Buffer: Buffer is a social media management app targeted at the marketing teams in various companies. The team at Buffer understood early on in the game that a good product was just not enough to succeed and decided to earn a reputation for their customer-centric approach.
"Right from the beginning, we decided that great customer service would be our vision – or at least half of our vision – for Buffer… The vision is to set the bar for great customer support."
– Buffer Co-Founders Joel Gascoigne and Leo Widrich
At Buffer, every team member has imbibed this vision and works toward making every interaction with the customer special, unique and happy. They see every conversation as an opportunity to learn something new and do things differently and better. Customer support teams are called Happiness teams and have fancy designations such as Happiness Hero, Community Champion, etc. With quick responses, thoughtful messages, and genuine interactions, the team succeeded in building a real active community of customers.
Amazon: While Amazon is one of the biggest online retailers, it is also one of the most customer-centric companies operational today. They have continuously innovated on both products and services to provide customers with the best shopping experience ever. Their core offering is frictionless shopping. Browsing in your language, no questions asked returns, different payment options, same-day deliveries, etc. have helped them garner the trust of millions of shoppers worldwide. Amazon has consistently delivered a remarkable customer experience that their customers rarely need to get connected to their customer service department to resolve complaints.
Amazon has perfected the customer experience at every touchpoint. They are known for fixing problems swiftly and have empowered their team members to respond and make decisions that will always benefit the customers.
It explains why Amazon has been consistently holding on to its ranking amongst the top three retailers when it comes to customer satisfaction, according to the Verint Experience Index report. The Verint Experience Index™ report is based on a benchmark survey of consumer satisfaction with leading retailers and includes CSAT and NPS rankings.
How can you measure customer satisfaction?
A recent Zendesk Customer Experience Trends Report from 2020 states that 80% of customers will switch to a new company on encountering just one poor service experience. It clearly states the importance of customer satisfaction and the need to measure it regularly.
Gathering customer feedback is key to measuring customer satisfaction.
Step 1 : You need to be clear and define your goals. Setting goals will help you zero in on the actionable customer data you have to collect.
Step 2 : The next step is to develop a plan to achieve the goals set.
Step 3 : Collate the customer feedback and analyze them.
Post Analysis : Questions to consider and find answers to.
what are the next steps you will take to address the issues identified?
How will you segment the customers, who are the stakeholders who will act on the issues identified,
What is the action plan to address satisfied customers and convert them into loyalists?
Step 4 : Processes will have to be set next so that you make the most of this otherwise expensive exercise.
Which type of customer satisfaction metrics to use?
Now, that you have set your goals and action plans, the next step is to choose the type of customer satisfaction survey to use. There are different metrics that companies use to measure customer satisfaction. Customer Satisfaction Score (CSAT), Customer Effort Score (CES), and Net Promoter Score (NPS) are a few of them.
1. Customer Satisfaction Score (CSAT)
Customer Satisfaction Score is the most common method used to assess a customer's sentiment or satisfaction at any given point in time. Customers are asked to rate their satisfaction levels on a linear scale of 1-3, 1-5, or 1-7 (depending on the attribute being measured) with 1 being Highly Unsatisfied and the top number being Highly Satisfied. It is often used to assess customer satisfaction after an interaction with the customer service team. All the scores received from various respondents are then added up and divided by the number of respondents to get the CSAT score. It is an elementary method most often used to assess the quality of service provided to the customer.
2. Customer Effort Score (CES)
The Customer Effort Score is very similar to the CSAT score but measures the effort a customer had to put into a certain activity. It could be the purchase process, request for a demo, the installation of a product, or merely interaction with the customer service team. The assumption here is that the lesser the effort the customer has to put in the better will be the experience. The scale used here is usually a linear five-point scale with 1 being very low effort and 5 very high effort. Here, the lower the scores the better the customer satisfaction is.
3. Net Promoter Score (NPS)
Net Promoter Score is a metric used to measure customer loyalty. It measures how likely your customers will recommend your product or service to their friends and family. The scale often ranges from 1 to 10, with 1 being 'not at all likely' to recommend and 10 being 'extremely likely.' It tells the company a customer's overall satisfaction with their product and service and is often used to predict and company's growth.
Customers are then segmented into Promoters, Passives, and Detractors based on the score they assign. Promoters are your loyalists with a score of 9/10 who will continue to buy from you and refer others. Passives end up with a score of 7/8. They are satisfied customers, but they are also vulnerable to competitive offerings. Detractors are unhappy customers with a score of 0 to 6 and often generate negative word-of-mouth.
NPS is calculated by subtracting the percentage of customers who assign a value of 6 or lower to the NPS question (detractors) from the percentage of customers who give a 9 or 10 (promoters).
Compared to CSAT and CES, NPS claims to better predict customer behavior in the future. NPS is often used to drive retention and advocacy.
3 Simple and Effective Ways to increase customer satisfaction
Deliver a seamless customer experience with multi-channel support
Ask for feedback regularly and take action.
Address customer complaints swiftly.
1. Increase customer satisfaction by delivering a seamless customer experience with multi-channel support
Delivering a seamless customer experience be it during the purchase or post-purchase interactions has become a must. This is true whether you are in the B2B space or B2C. Today the shopping experiences have changed dramatically. Customers have the option to initiate interactions with your company or brand from multiple touchpoints. It could be social media platforms, your website, and other easy-to-use messaging platforms. You need to have an effective omnichannel presence and support mechanisms in place to deliver seamless and consistent experiences across all these channels.
Multi-channel support can be extended through:
2. Increase customer satisfaction by asking for feedback regularly and take action.
Customer feedback is one of the most powerful tools available to assess customer satisfaction. But a lot of companies just stop at compiling feedback. The most important next step is to act on it. The companies should fix the problems, communicate with customers about the actions taken, and close the communication loop with the customer once the issue gets resolved.
Companies should collect feedback from both customers and prospects who just stopped short of buying from you. The feedback collected from these two sets will be entirely different and can be used for different purposes. Feedback from customers who have transacted with you will give you feedback on the quality of your product, the purchase experience, etc. Acting on this feedback can help companies fine-tune their sales process and even help in building a long-term relationship with the customer.
Feedback from prospects who did not buy from you can unravel a lot of information right from what stopped the prospect from converting, feedback on your pricing, issues encountered in the purchase process, and even information regarding the competition.
Methods you can use to collect feedback:
Ask for feedback immediately after purchase
Get feedback at the end of live chat sessions
Track conversations on social media platforms
Send out email surveys to new or existing customers
Create an online community where you can respond to feedback, moderate discussions around your product/brand, etc.
You can initiate surveys on the website, mobile apps, emails, or even messenger.
3. Increase customer satisfaction by addressing customer complaints swiftly.
Studies show that only 1 in 25 unhappy customers complain while the others remain silent or leave. So, it makes business sense to be proactive, identify unhappy customers, and resolve their complaints.
Another interesting statistic that has emerged from a study done by Harvard Business Review says that customers who have a complaint handled in less than 5 minutes go on to spend more on future purchases. To achieve that, you have to put in place a structured and effective customer complaint handling process.
You need to formulate guidelines and policies to log the complaint, investigate and initiate swift resolution. You also have to empower your front-line customer service team to address the issues quickly.
The final step is to follow up with the customer and make sure that he/she is satisfied with the solution offered.
Conclusion
While companies are making investments in providing a great end-to-end customer experience, what seems to be lacking are clear, measurable goals at each stage of the customer journey. Quality scores for interactions, first contact resolutions, churn rates, and complaint ratios are all metrics that get used by companies to develop a winning customer experience and satisfaction strategy. A great customer experience driven by processes is at the centre of having a satisfied customer.
What is customer satisfaction, and why is it important?
was last modified:
June 14th, 2022
by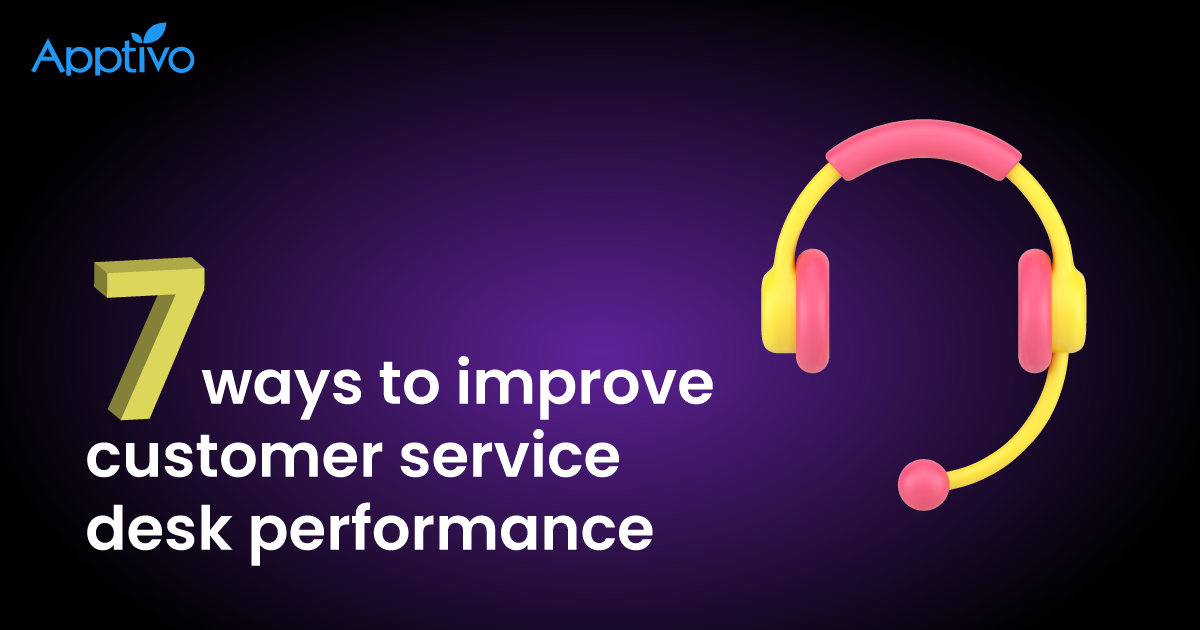 7 ways to improve customer service desk performance
1. From Good to Great! 2
Read more

→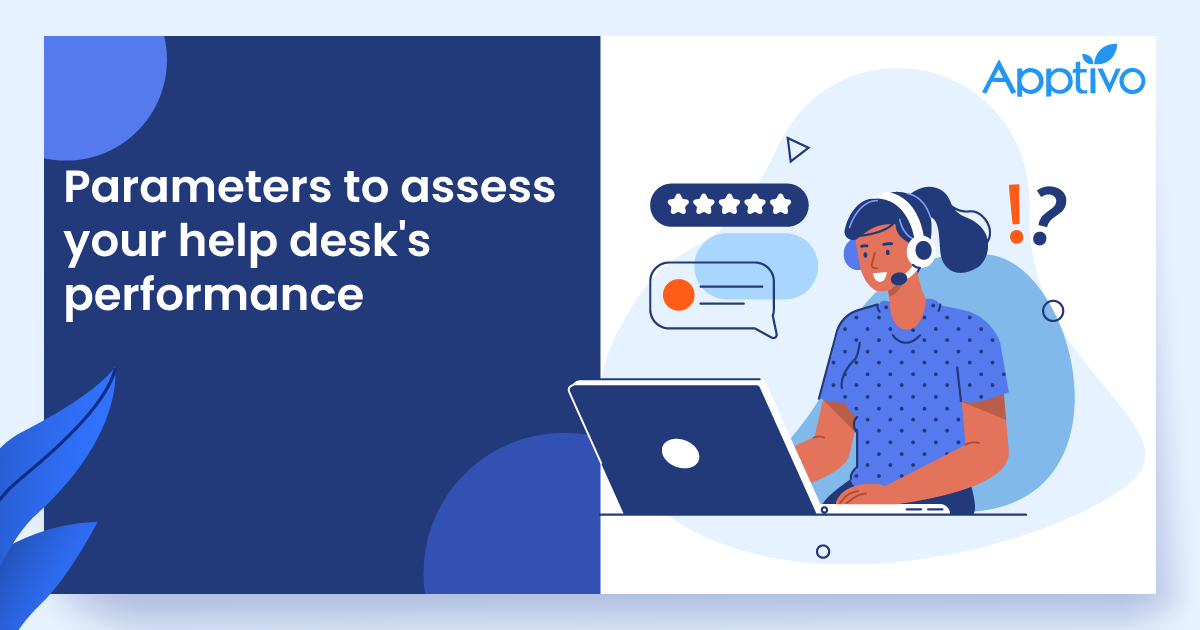 Help desk metrics: how it works in improving your customer support?
As a customer every one of us has probably experienced a frustrating technical problem and wished for expert assistance at some point in our lives. On the other side, businesses receive a huge number of enquiries about the product or service, and find it tough to ensure that every enquiry is answered to the fullest satisfaction of the customer
Read more

→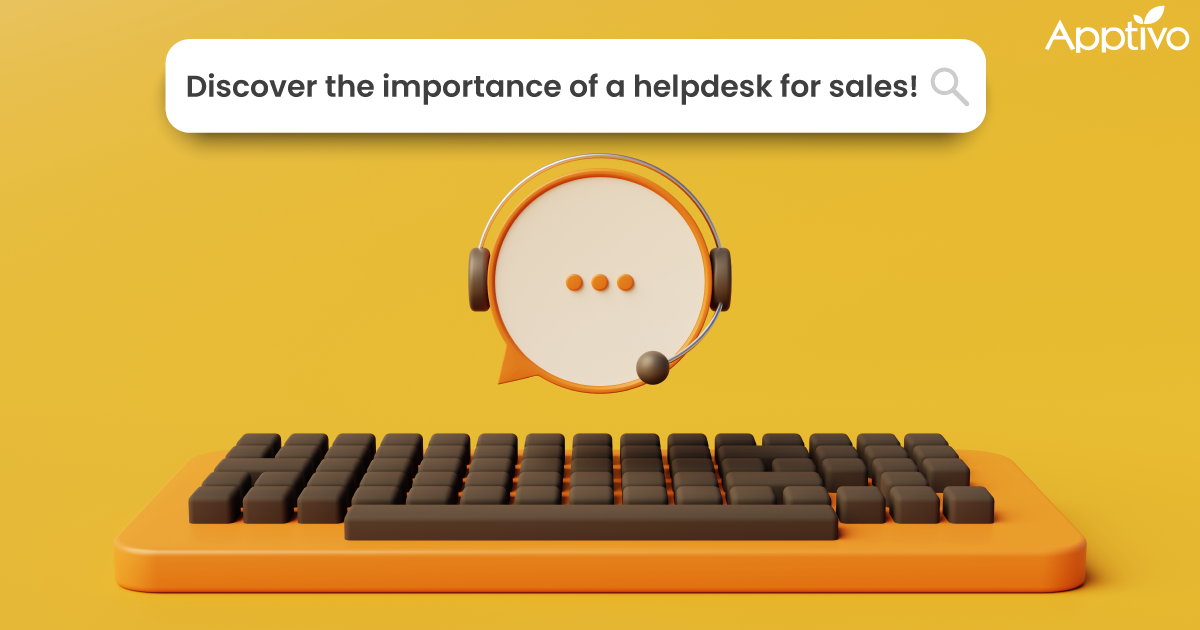 What is a help desk? How is it helpful for the sales field?
1. What is a help desk? 2
Read more

→