Lead generation is important for businesses today, as it can result in sales and increase the revenue of your business. To be precise, it is the process of attracting the visitors and converting them into potential customers. Acquiring leads is one of the important objectives for any business. Usually, businesses dedicate large resources to lead generation. What is to be understood is if your prospects are not willing to buy what you sell, then eventually there will be a drop in sales.
There might be prospects that have interest in your product or service and ready to make a purchase. These prospects are referred to as 'good leads.' These high-quality leads help companies' boost sales and increase ROI significantly. However, most of the companies will choose quantity over quality, with regard to leads.
With modern marketing automation tools, marketers are able to acquire high- quality leads. The main challenge here lies in determining which leads are of high quality and are ready to buy your company's offerings. The process of lead generation involves different lead stages, where leads progress from initial awareness to becoming qualified prospects. By effectively managing and nurturing leads through these stages, businesses can maximize their chances of conversion and sales success.
What is Lead Generation?
Lead generation is the process of generating enquiries based on consumer interest for a product or service ultimately leading to sales. In online marketing, lead typically involves collecting a visitor's contact information via a web form.
The evolution of lead generation, used to involve purchasing a list of names along with their contact details. In turn the sales people will start cold calling these people. Today modern advances in technology have made it a lot easier to generate leads based on specific criteria and information. Companies gather information about the potential buyers and craft marketing messages and sales pitches as per the prospects' needs. This is probably done using inbound and outbound marketing techniques. Being successful at lead generation can make your sales cycle much more efficient and lead to increased success rate in customer acquisition.
How does lead generation work?
Most commonly, a lead generation strategy for companies today begins with developing a website to promote their offerings. The consumer might search for a particular product/service, might as well come across these informational websites and sign up for an online request form. The information provided by them is verified and matched, and that lead is sent to the sales team.
We might add at least that's the theory behind lead generation.
There are a variety of lead generation techniques available, and it may seem easy and simple, but in reality, it is kind of difficult to execute effectively. Businesses need to have a highly operation and a well-equipped strategy in hand for lead generation to provide favorable results. When lead generation is established successfully, it can pay off very well.
Importance of Lead Generation:
Today most businesses heavily rely on lead generation, as it is the only way to drive traffic to their website and turn those leads into potential customers, which in turn helps the business increase their revenue significantly. Without lead generation, it would become very difficult for the business teams to analyze what their audience want or what they are interested in.
Using lead generation, marketers can effectively target their audience and build an engaging website tailored to their needs and preferences. In addition, lead generation also enables businesses to:
Choose the geographic location from where they want to generate leads.
Tailor made pricing on per lead basis.
Help control the number of leads they wish to receive.
Pay only for the leads that have been successfully generated.
Lead generation is very much vital for businesses today unlike traditional calling, they allow a flowchart that structures a lead generation scheme and allows for maximum ROI. Businesses can shift their focus from finding customers to customers finding them.
Different Stages in lead generation:
"Outbound prospecting is a highly effective lead generation practice for B2B"
This statement is quite true. Most of the lead generation processes are based on outbound prospecting. We will outline eight different stages in the lead generation process.
1.Planning and analysis:
In this stage, you need to make a proper plan on how you are going to generate the leads. Start by researching the market and make a complete analysis on competitors. Based on that you need to create an ideal customer profile. This profile can be based on the customer demographics, geography, and technographics that defines your ideal customer. This profile will help you get the apt leads and you will need a buyer persona which will indeed let you target those leads. The buyer persona might include the psychological traits, the buyer behavior, their goals and pain points of the potential customer.
2.Doing some research:
You need to do some ground work by refining the ideal customer profiles and buyer personas. Research based on the incoming leads, their contact information, their databases should be done. It is very important to keep track of incoming leads and report it to the sales team.
3.Pre-targeting:
Traditionally, the sales team used to email and call over and over again. It could either end up with winning or losing the lead.To get the utmost best out of cold outreach, we need to do pre-targeting. Pre-targeting is an advertising method that creates brand awareness among the target audience. With pre-targeting, you can boost brand identity, warm up the leads, boost the outbound marketing KPIs such as click through rate, response rate and conversion rate.
4.Landing pages:
Landing pages can be used in the lead generation process to create pre-targeting ads and an email copy. A landing page is a website page that facilitates desired action. It is always good to have a landing page instead of the website link because landing page focuses on one action and filters all the distracting elements. Also, it will help you segment the audience into micro groups to send a highly targeted message.
5.Reaching out to the leads:
There are two stages in the lead generation process where you can make your calls and send emails in sequence. A lead that shows more activity and involvement should be in the call priority compared to the one that hasn't opened the email. After the calls and emails, you will know whether to qualify the lead down the sales funnel. Every lead response is recorded in CRM which helps track campaign performance.
6.Reporting:
Reporting should be done at each stage of the lead generation process. The reports should include, incoming leads, time spent on research, email templates, number of emails sent, bounced emails, auto-replies, opened rates, follow ups, number of qualified leads and conversion of those leads into closed deals. This process continues like a spiral and becomes wider or narrower. It is your efforts that rectifies if the process is going as planned or not.
Lead generation process:
In today's era, it is very essential to have a proper lead generation process in place for a company to be successful.
1. Finding the lead:
The first and foremost important and crucial step is to find the right lead. You should figure out why this lead will be interested in your solution by understanding their needs and wants. When you are clear about who your leads are and what they care about, you can definitely attract them by offering the right content.
2. Attracting the leads through effective content:
According to a recent study,"content marketing gets three times more leads than paid search advertising." In order to attract more leads, it is very important to share engaging content. You need to make sure your leads get attracted towards the content you produce. The content can take any form, say blogs, infographics, videos, images,case studies, webinar and whitepapers. The criteria is that the content you share reflects your brand identity and should be of interest to your leads.
3. Capturing the lead information:
Once you draw the attention of your leads through your engaging content, the next logical step is to capture their details so that you can use them as your business lead. But how do you capture this information? you can ask them to subscribe to your newsletter or people who land on your website through SEO can be asked to fill up a form. Also, you can engage the leads with live chat bots, video calls etc., As per a study," Live chats can increase leads by an average of 40%."
4. Lead nurturing:
Once you have their basic contact details, you can offer even more amazing content to make them consider your solution. One of the best ways is to nurture those leads by sending them mails often to stay connected. Maybe if someone likes your content and subscribes to your newsletter, you can send a couple of emails with attractive subject lines mentioning new product releases, sales vouchers, weekly tips and such. These mails will make them understand how your business solution will be of use to them.
5. Lead scoring:
You can give each lead a particular score based on their actions. You can give highest scores for leads who often visit your website, interact more often, download content, respond to mail and make free trial sign-ups. Lead scoring will help focus on the prospects who will likely become potential customers. With lead scoring, you can tell how ready the lead is to buy and also keeps you informed about the parts of your lead generation process that is not going well as planned.
6. Converting into customers:
The marketing team's core job is to find the leads, nurture those leads and score them based on the interactions made. Now, turning those leads into customers is the prime focus of the sales team. In order to achieve this, the sales team will provide personal attention such as In-person demos, sales calls, free trials, on-site visits. The sales team will also make sure the customer experience is enriched and will extend support even after the purchase. This will turn one time customers into loyal buyers.
Types of lead generation:
The lead generation typically falls into two main categories: Outbound lead generation which generally include direct mail, advertising, cold calling and email marketing. Outbound lead generation includes blogging,SEO, social media, PPC.
What is Inbound lead generation?
Inbound lead generation is the process of attracting website visitors and converting them into leads. The notion of inbound lead generation is that the visitor controls how, when, and whether they engage with your content and provide their contact information.
The inbound lead generation process:
The best way to convert strangers into consumers of a business is to launch an array of inbound marketing techniques in a consistent manner. Listed below are some actionable inbound lead generation techniques:
1.Website presentation:
The website is one of the first interactions that prospective customers will make. The design of the website plays an influential role in the prospective customers' minds. The layout of your website needs to be simple and attractive. They will value your business based on your website quality.The amount of traffic your website generates has a direct impact on your revenue. If people are moving out of your website too soon, it means that the site needs some re-work and re-design.
2.Quality content:
You need to create and share quality content that answers the prospects' questions and issues, it helps increase a company's prospects in a vast number. Quality content will definitely attract more visitors. The content that we present should be original, include images/videos, use proper fonts, short & crisp.
3.Blogging:
Reports say that,"23% of total internet usage is from blogs." which tells us that a major number of users search and obtain information from blogs. Blogs have a bigger potential to drive a huge number of leads into your funnel. A well curated, informative, attractive blog acts as a bridge between the website and the visitors.
4.SEO:
People use search engines for information. Most of them gather information from the links that are displayed in the first page. When you compare the first page results with the lower ranked result pages, we could tell a huge compromise on quality. High ranking website placement, say in the first page would ensure a steady flow of visitors. The SEO team needs to make sure that they carefully curate keywords necessary for a search and optimize the content based on title, URL, body copy, header and image tags.
5.Social media marketing:
Social media is one of the biggest lead generation channels because of its population. We can target the audience based on age, geography, interest and much more. The number of likes, shares, comments and followers that we get for each post in different social media handles might guarantee a flow of incoming leads and if they are properly nurtured, sales transition will happen.
6.Product video & Webinars:
Video is an extremely strong tool when it comes to content. You can introduce to the audience about the faces behind the brand that will help build trust. The impact will be high if the video is presented in the landing page. As per study,"Product demo videos will increase the conversion rate by upto 30%." Webinars are effective learning tools that help you to capture the audience's attention. You can keep your webinar interesting and innovative in order to generate more leads.
7.Effective CTA:
Call to action is a highly impactful tool for optimizing the inbound marketing and lead generation efforts.They walk the visitor from one piece of content to another. The sales team has a better chance for conversion using CTA. It is important for you to strategise CTAs that will help guide the visitors throughout the buying journey.
What is outbound lead generation?
Outbound lead generation is one of the cost-effective methods to communicate with potential customers who might know about the company's product/ service yet. Usually the sales team reaches out the leads that employ outbound tactics such as cold calling, pay per click, cold email outreach.etc.
Lead generation strategies:
The lead generation which is also known as lead gen is the process of filling the sales funnel with prospects who are interested in your products. The lead generation strategies need to be effective in order to work wonders for the company.
1. Turn blog pages into opt-in pages.You can place the opt-in box out of the sidebar and make a pop-up. Users can make a decision whether they want it or not. But creating a lot of irresistible opt-in pages has increased conversion by 32%.
2.You need to keep testing and retesting stuff on your website. Split tests need to be done often for your headlines, your button copy,immediacy, concreteness and your background image. With you making more informed optimisations, the results will be quite surprising.
3.The landing pages need to be clear and will be the hot performer. Landing pages need to meet the requirements of the audience segment. You have to include compelling messages and enticing CTAs which are key essentials for an effective lead generation.
4.You need to display better ads in the result pages. Writing better ads will help improve your click through rate above the expected percentage, giving your lead score a boost.
5.Be creative in providing offers. You can have a significant increase in conversion rate based on the offers you display in your websites.
6. Get crazy with remarketing. Re-marketing helps website visitors back and forth to come check your content often. It will help abondoners turn into leads, remarketing helps amplify the effect of all of your marketing activities by positioning you in front of the audience again and again.
Sources of lead generation:
you can collect leads from various sources. Knowing which source the lead could find helps tailor your tactics accordingly.
Organic search traffic:
You can get organic search traffic when viewers come across your website. You can generate organic traffic flow to your site by uploading contents like blogs, general updates, feature alers and product information in a consistent fashion. SEO can help drive the traffic into the website. You have to use specific keywords in your content that will show up in the results when people are looking for a certain keyword or phrase.
Affiliate Marketing:
You can use affiliate marketing strategies that help you source leads. An affiliate marketer will help market your products on their website. When using affiliate marketing as a tactic, it is good to use websites with similar interests which would rather generate more quality leads.
Social media platforms:
The marketers need to post content that will benefit the target audience and strategize ways to attract leads from such platforms. Say, you can build FB pages and communities, engage with audiences on twitter & quora. This way, you can generate traffic from social media channels to your website which will drive in more enquiries.
On the other hand, platforms like LinkedIn are best used for B2B lead generation; when combined with automation features, you can even extract LinkedIn searches and export them to your CRM.
Referrals:
Referrals are a great way to source quality leads. All you have to do is encourage the current customers to refer others which might be interested in the product. You can also offer incentives to those who are referred either by providing discount offers or free merchandise.
Email Marketing:
E-mail marketing can be one among the greatest lead sources as consumers prefer communicating via email. It is a convenient medium for consumers to send and receive mails all the time without any hassles.The marketing team can filter through the database to see which contacts are most potential to become quality leads and can then give those leads to the sales team to make further inquiries.
Word of mouth marketing:
Word of mouth marketing is a traditional and a successful method of bringing the leads. It is considered to be the most valued method of marketing. One component is positive customer feedback. A positive review/testimonial will create more trust and many customers will be inspired to try your products/ services.
Blogs:
Many leads search for information online. Blogging is the first thing many people look into for more relevant information. You need to make sure that the content you provide is accessible and knowledgeable. If a lead finds your blogs valid, they may continue viewing your website more often.
Tools for lead generation:
A good lead generation tool is a software that makes it easy to track and capture the qualified leads without any coding techniques. A lead generation tool is going to help you achieve your goals more effectively, that too in greater volume. Some of the lead generation tools are listed below:
Apptivo:
You can effectively gather leads through apptivo leads app from a variety of sources. You can either create leads manually or collect leads from web forms, APIs,emails.etc.,With apptivo lead scoring, you can effectively prioritize the leads and concentrate on the most active and high-value leads.With customizable filters and sortable leads views from apptivo, you get access to unlimited customizations in the Leads App. Apptivo Lead Management effectively works with your favorite apps, increasing productivity by syncing data across the various apps.
Driftrock:
Driftrock allows you to capture, track, validate and manage leads from websites, chatbots, social media channels. Driftrock helps build high converting lead generation forms such as online forms, banners, landing pages.
Unbounce:
Unbounce is probably the popular ones with landing page builders. It puts all the emphasis on landing pages and provides support for A/B testing, Google Ads integration, and visitor stats, Unbounce is probably the best builder around.
Intercom:
Intercom lets you have direct communication with leads who are visiting websites. The potential for Intercom is incredibly powerful for gathering feedback and understanding objections, to collecting leads who are peeking around your website.
Turnstile:
Turnstile is one of the video hosting companies for B2B brands. Turnstile's major role is to collect names and email ids of potential customers for your business after someone has finished watching a video. By offering an email collector anywhere between the videos will help you turn engaged visitors into valuable leads.
Lead generation best practices:
Following the lead generation best practices listed below will help you achieve your marketing and sales goals quicker than ever.
1. Always consider your goals first. Define what are leads and why you need them for your business.
2. You need to define your target audience. Segment them into various groups and tailor your messages accordingly.
3. Live chat bots are a great way to engage your visitors,which will pour in more leads. Hence implement live chats now!
4.You have to make sure your content is interactive and engaging. You can provide real value to users with your content.
5.Invest in a CRM now. CRM softwares will help you generate leads. According to capterra, 53% of top performing companies use CRM to generate leads and drive sales productivity.
6.Showcase your customer reviews. It is an effective way in enhancing your brand and attracting leads.
7.Reports state that top paid ads will drive 41% of clicks on that page. The advertiser pays a fee every time a user clicks on their ads.It is one of the tactics in driving traffic to your website.
8. Quora is a popular website with 100 million unique monthly users, your company can use quora to generate leads. You can answer people's queries and add links to your page, which will drive in traffic.
9. Another great way to attract leads is by providing freebies in your website. If the free bee offering sounds interesting for the readers, they will be happy to provide you with the information.
10. Place lead capturing forms on almost all the pages, it will give a better chance of persuading potential customers to fill out forms, and making sure they are in positions where they can be easily found.
Final thoughts
Long gone are the days when people used to do random cold calling. Customers today are more mindful and informed about what content they want to consume. In order to reach out to them, businesses today need to invest in the lead generation process which will ultimately lead to potential buyers and increase in conversion rates . Lead generation is detrimental for the growth of business today. Without it, your company will have a hard time in attracting customers and opportunities.
Lead generation is a process of attracting leads or prospects into the marketing system. This is done with the hope of nurturing those leads and convincing them to buy our products/services. Lead information includes the basic contact details of the lead such as name, email id, phone number, location.etc.,
You can use strategies such as referrals, direct marketing, content marketing, social media channels, email marketing, blogging and many more to generate quality leads.
Lead generation is a process that builds website visibility, credibility, trust, and interest from a specific group of potential leads. When businesses focus on lead generation, they can keep track of the traffic that comes from high quality prospects. And those high quality prospects will be converted into high value customers. Acquiring customers is very important for a business to survive and grow.
Lead generation is the process of stimulating and capturing interest in a product or service. Lead generation usually falls into two main categories: a)inbound lead generation b)outbound lead generation.
What is Lead generation? Types of lead generation,examples and best practices
was last modified:
May 22nd, 2023
by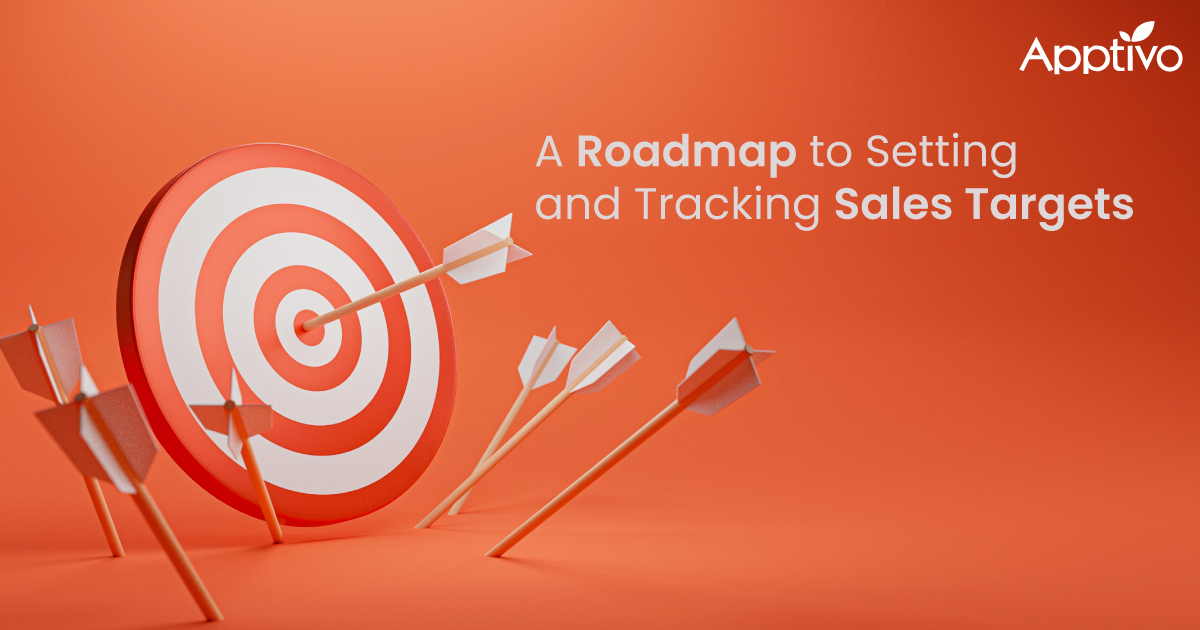 What are sales targets and how do you set and track them?
1. What is a sales target? 2
Read more

→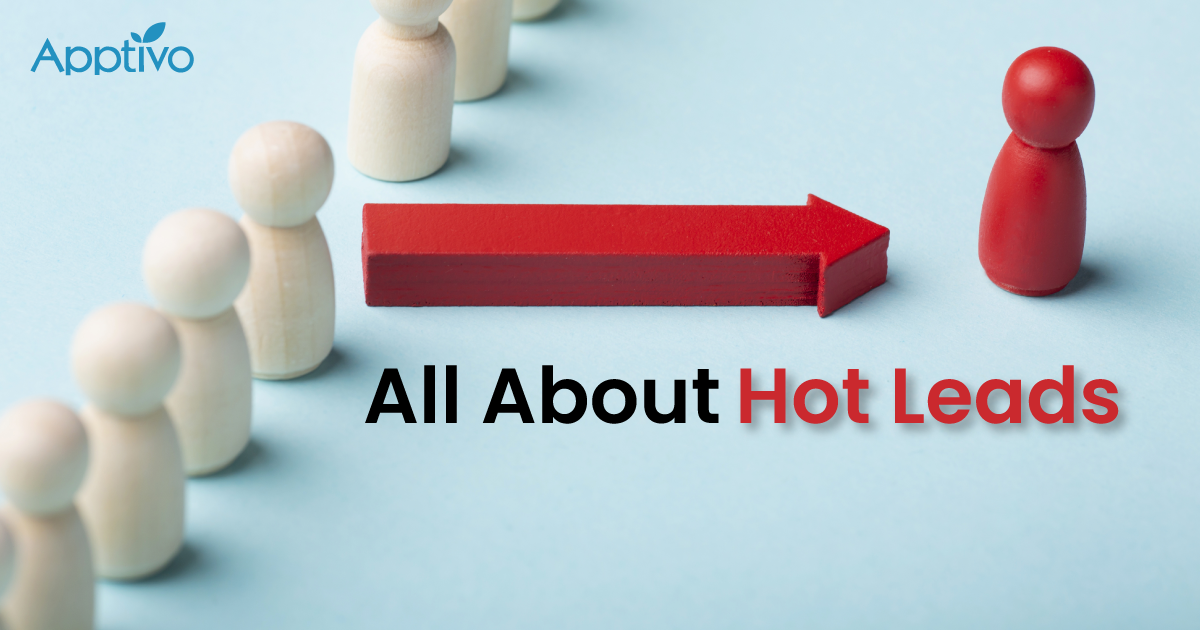 Hot Leads in Sales: Identifying and Converting Effectively
1. What is a hot lead? 2
Read more

→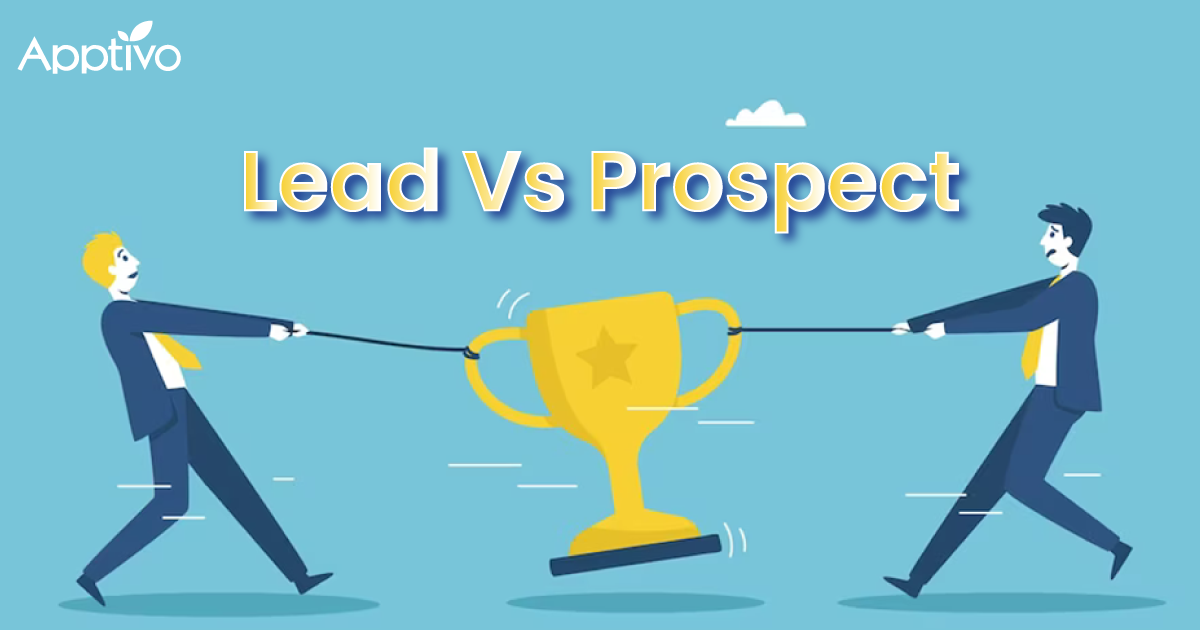 The Difference Between Lead & Prospect in Sales
1. From seeds to success: Journey of leads and prospects in sales 2
Read more

→