Leads
was last modified:
December 1st, 2022
by
Apptivo Leads App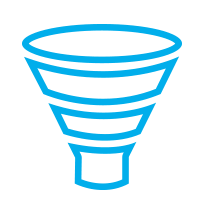 Leads
Sales does not only come from existing customers or prospects. Converting as many of the new enquiries into customers is the foremost in any business, and that is what a lead management system is for. With Apptivo Lead Management, stay on top of all your leads, ensuring none falls through the cracks.
Application Features
Gather & create leads in Apptivo Leads App through various sources. Create leads manually, collect leads from web forms, emails, API. With Apptivo Leads App, spend your time in collecting & managing leads and not in the system.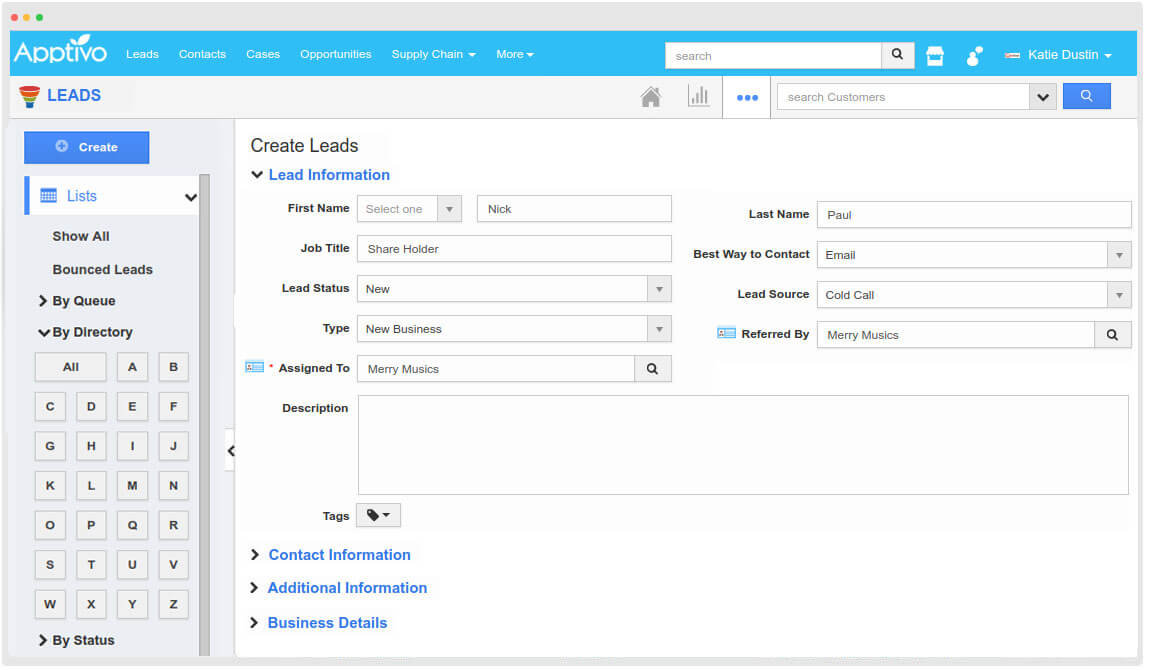 Capture all customer enquiries from your website, directly. This feature of the web to lead form records all the details of the prospect that will result in the automatic creation of a sales lead in the Apptivo Leads App.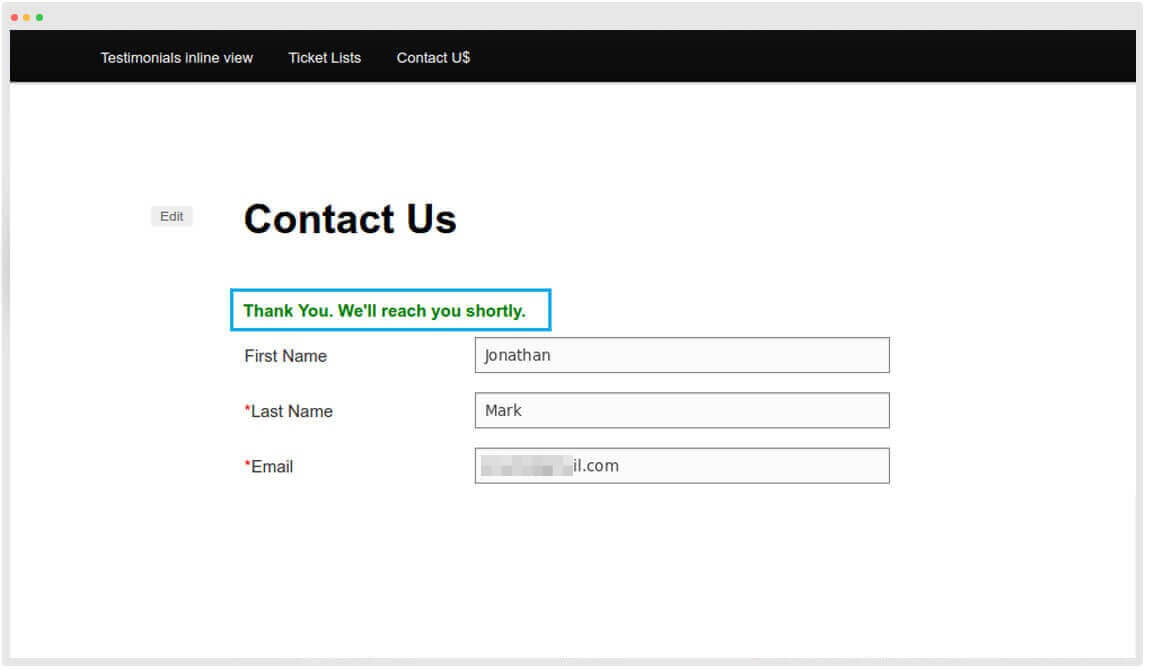 Schedule follow-ups and calls on a daily basis, email your leads directly from the app in bulk, effectively plan and manage all kinds of sales activities. Also, set reminders to never miss out an activity.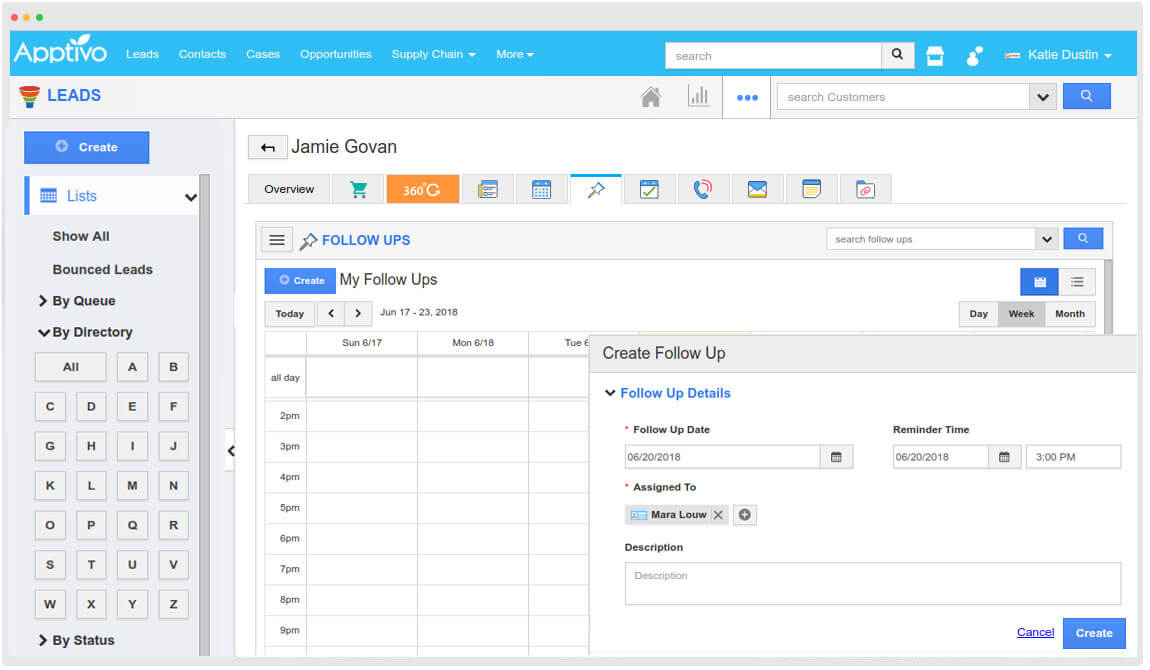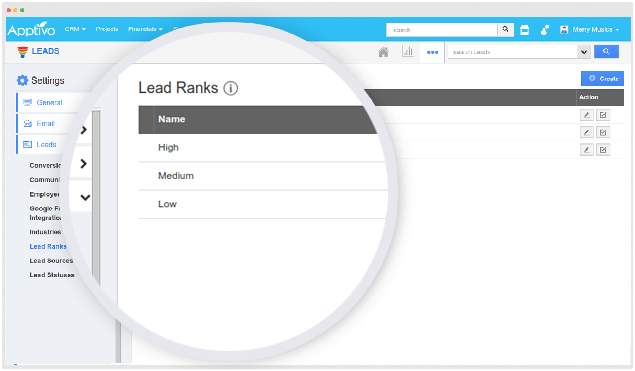 Lead Scoring
Effectively assign a ranks/score to each sales prospect based on the understanding of their interests and buying intentions. With lead scoring, you can effectively prioritize the leads and concentrate on the most active and high-value leads.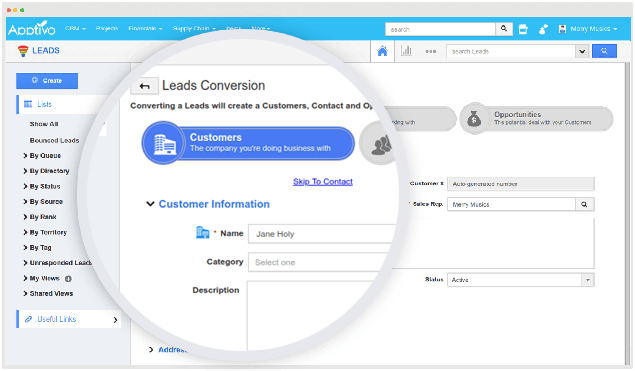 Lead Conversions
Lead conversion is everything a business needs to do to turn leads into customers. Identify leads and on qualifying convert them into a Contact, Customer, and Opportunity right from the Leads App, with the values being automatically populated, reducing the re-entry of texts.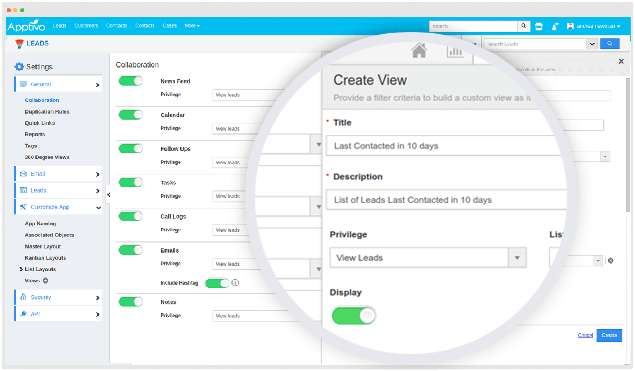 Customizable Views
With customizable filters and sortable leads views, get access to unlimited customizations in the Leads App. Results from advanced search can be saved to create your own customized views. Also, select the fields you would like to view in the layout.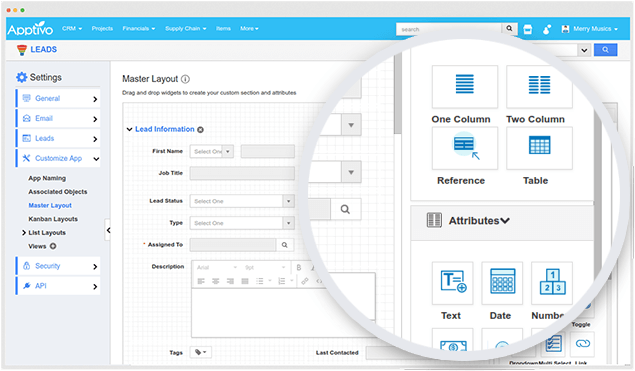 Unlimited Custom Fields
Customize your Leads App with any number of custom fields as per the requirement of your business. Create your own creation page structure with new sections and fill them up with your own text fields, radio buttons, drop downs, etc.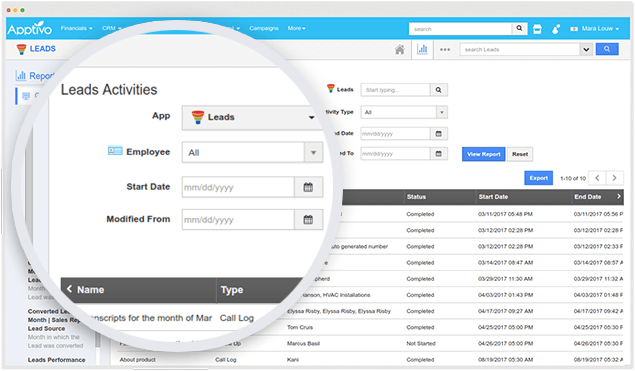 Generate Instant Reports
Extract data whenever you want to and generate a report to know your leads better at any given moment. Reports are also a great tool to convey the much needed information to those employees of your company who have not been given the access privilege to report generation or to those who do not use CRM system frequently.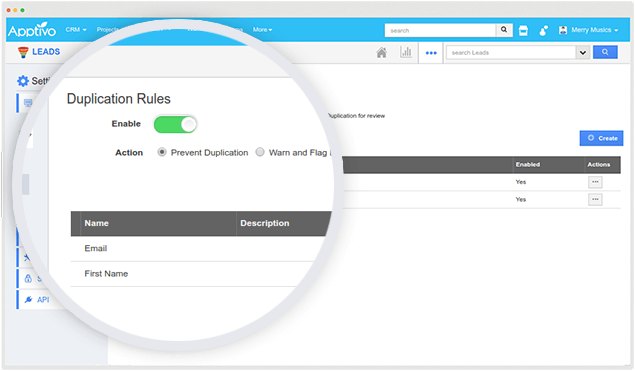 Prevent Duplicates
Resolve and prevent duplicate lead data. Create your own duplication criteria and ensure that you work with lead data that is free of duplicates. Get alerted in real time when creating duplicate leads.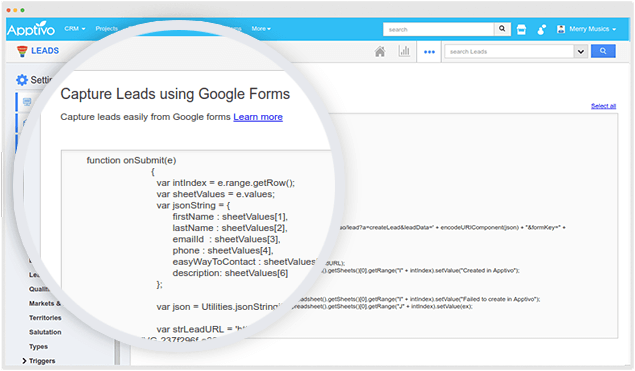 Google Form Integration
Create google forms easily, embed them on your website, and have the submissions captured into your Apptivo Leads App. Collect and gather all the prospects who are interested in your product/service, without missing any.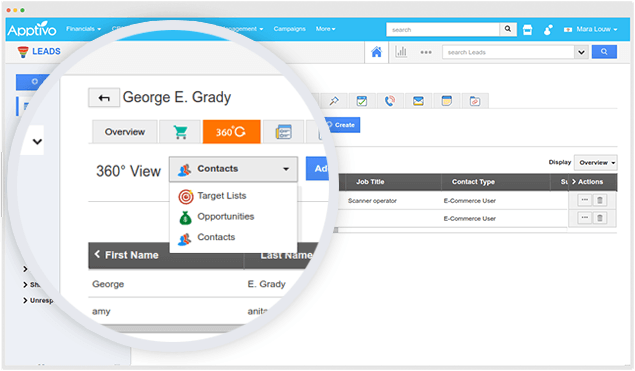 Seamless Integrations
Apptivo offers a comprehensive integration with various applications you use daily. Lead Management effectively works with your favourite apps, increasing productivity by syncing data across the various apps.