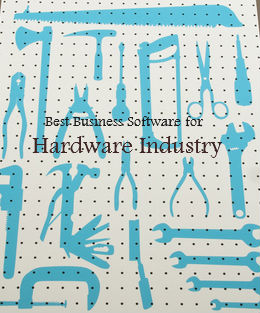 The Question:
I own a hardware store, and I'm looking to find software that will help me run by business better.
The Answer:
Apptivo can certainly offer the application you need, but a few of the apps won't apply to your type of business. You run a hardware store so I would recommend the following applications for your type of company,
A. Marketing
Use targets app v6 to create the target list to whom you wish to target your product. You can create a own list from CRM as both are integrated.

Use this app to launch your campaign of any particular hardware product that you wish to promote in your industry
B. Supply Chain
Use this app to save all your goods supplier details

Inventory Management

Use this app to hold all your stocks, which needs to be delivered to your customers. It will show the count of the items.

Use this app to place the orders from the customers.
Also, depending on your business size and organization, you also might be interested in these app categories:
CRM

Use our CRM apps to save your contacts and customer details to reach them for your future orders.
Product Management

Use our product management app to save your items and requirements from the customers.
Human Resources
Use our human resources app to create the employees and manage their details.
Other Similar Business Types:
The above mentioned apps can also be adapted for the other types of business like,
Home Improvement Stores
DIY Stores
Hardware Business
Next Step:
Back to Get Started page and select an app!