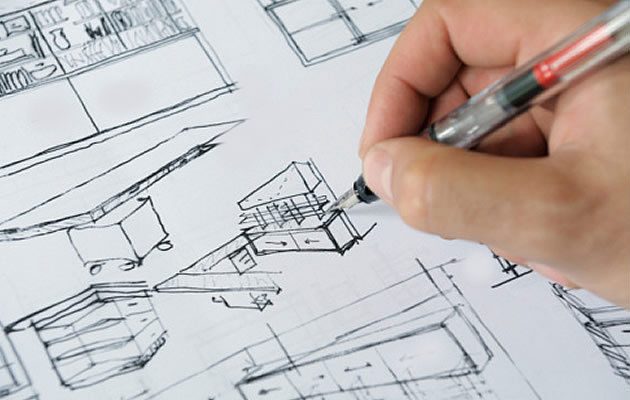 Apptivo offers various software solutions that best fit the Interior designing business wherein you can plan, design and execute interior designs. With this packages you can track the customer details, potential databases, quote your customers, send customers the invoices and many more. We would recommend the following applications for your type of company.
CRM App:
Leads- Record the information regarding those who are stepping into the business and inquiring about the services you offer. For Instance: John smith steps into the business and ask for the services you offer which can be tracked as a lead.
Opportunities- Helps recording the potentials who are willing to take up the services you offer. For Instance: John Smith is converted into an opportunity when she shows interest towards a business and likes to take up the services such as textile, furniture and graphic designs.
Contacts- Have a database of people associated with the customers who may be future customers or working with them. For Instance: When an Opportunity is brought up by someone referral then such referral can be saved as Contact.
Customers- Track details of those who subscribed your services. For Instance: Now, John Smith subscribe the services you offer, she can be converted into customer.
Cases- Log the issues and feedback that has been arouse out from the services delivered. For Instance: John faces some issue in the services and also like to provide feedback to the services wherein that can be logged using Cases app.
Work Orders- Manage and dispatch the resources in order to address customer problems. In Order to respond John's issue, you need to allocate a resource to fix the issue. Work orders apps serves this purpose well.
Financial App:
Estimates- Quote your customers according to the services they have asked for. For Instance: John selected various services such as designing and furnishing then a quote will be sent to John as per the services he subscribed.
Invoices- Send, Record and Track the customer payments made and yet to be made. For Instance: After completing furnishing and designing, customer (John Smith) will be billed through Invoice.
Ledger- Log the financial transactions of day to day business and fetch a balance statement. For Instance: Providing services for monthly payments to some customers also at the same time paying for the raw materials bought from another person which can be tracked through ledger.
Thus, these apps let grow your business process which helps you to track your sales flow and also helps to forecast the sales in an efficient way.
What is the best business software for an Interior Designer?
was last modified:
October 22nd, 2020
by