Introduction
The Apptivo Campaigns App is part of our marketing solution, designed to help manage email marketing for organizations of any size. Our solution is made up of two primary apps: Targets App & Campaigns App. These two apps are designed to build on top of the core CRM applications to create a seamless connection between marketing & sales activities. The overall solution starts with populating the CRM with contact data, which can be segmented in any way desired. We then leverage our search capabilities to forge target lists, which are used in the campaigns app where emails are crafted, blasted, and tracked.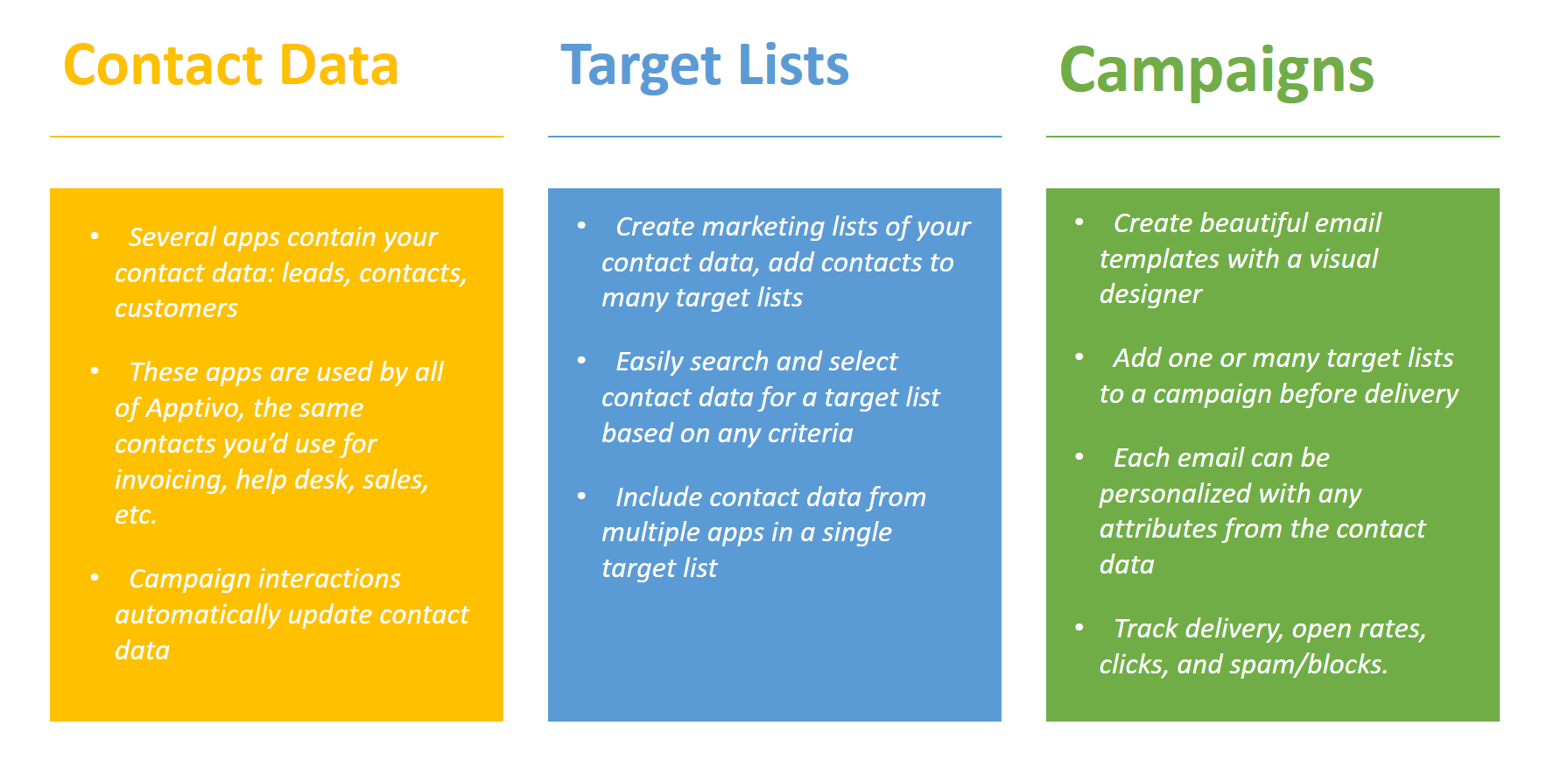 Types of Emails in Apptivo
In Apptivo, email templates, tracking, and automation are a universal feature. Every app within Apptivo allows you to target people, and send out custom or template emails. The campaigns app is specifically designed to manage the delivery of many emails at once, from hundreds, up to hundreds of thousands of recipients for a single campaign.
While the "Standard" email is unlimited, these "Marketing" emails sent from the Campaigns App follow a special set of rules. All marketing emails must have the "Unsubscribe" link embedded on bottom, and are delivered from a specialized infrastructure, with additional spam control in place to ensure your emails are delivered. Apptivo's email marketing solution has a team of engineers constantly working with email providers around the world to ensure your emails are seen as trusted, and delivered to their intended recipients.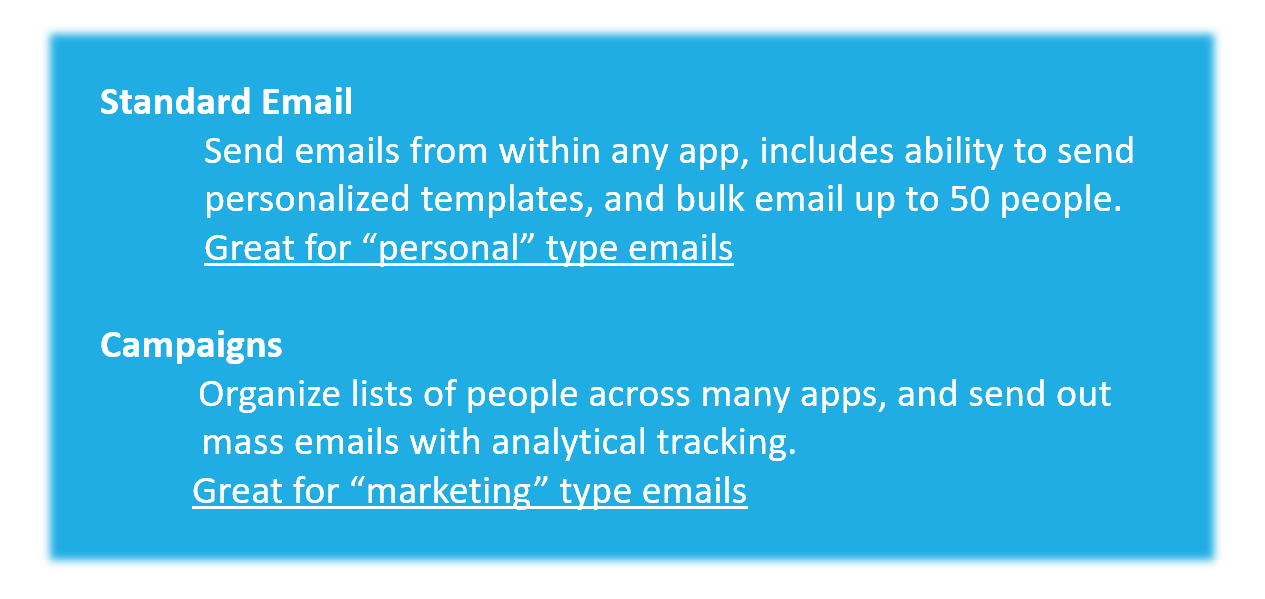 FAQs & Guides
Introduction
was last modified:
November 4th, 2020
by