The SpamAssassin is a filter that identifies spam, based on the industrial standards of spam control. These tests are applied to email headers and content to classify email templates accordingly. Now, this feature enables screening the email templates created and scores it based on its spam characteristics.
Note: By default, the SpamAssassin score limit is set to 5.
When campaign emails are launched, to ensure that the campaign emails are sent to the "Inbox" folder of the recipient and not to the "Spam", the SpamAssassin score should be below 5.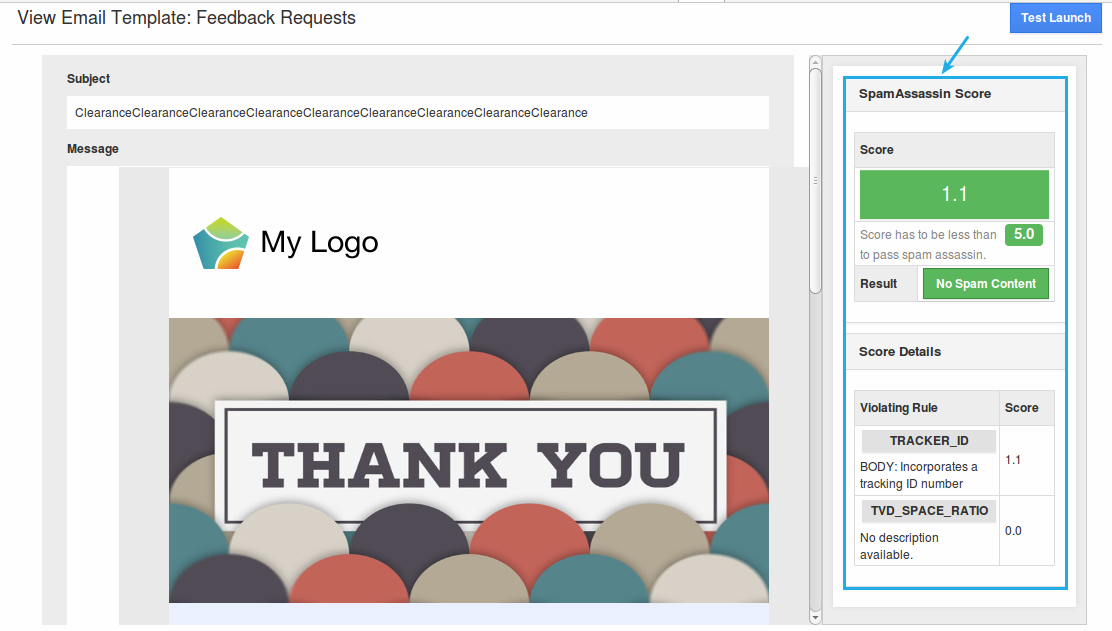 Spam Control
was last modified:
November 4th, 2020
by