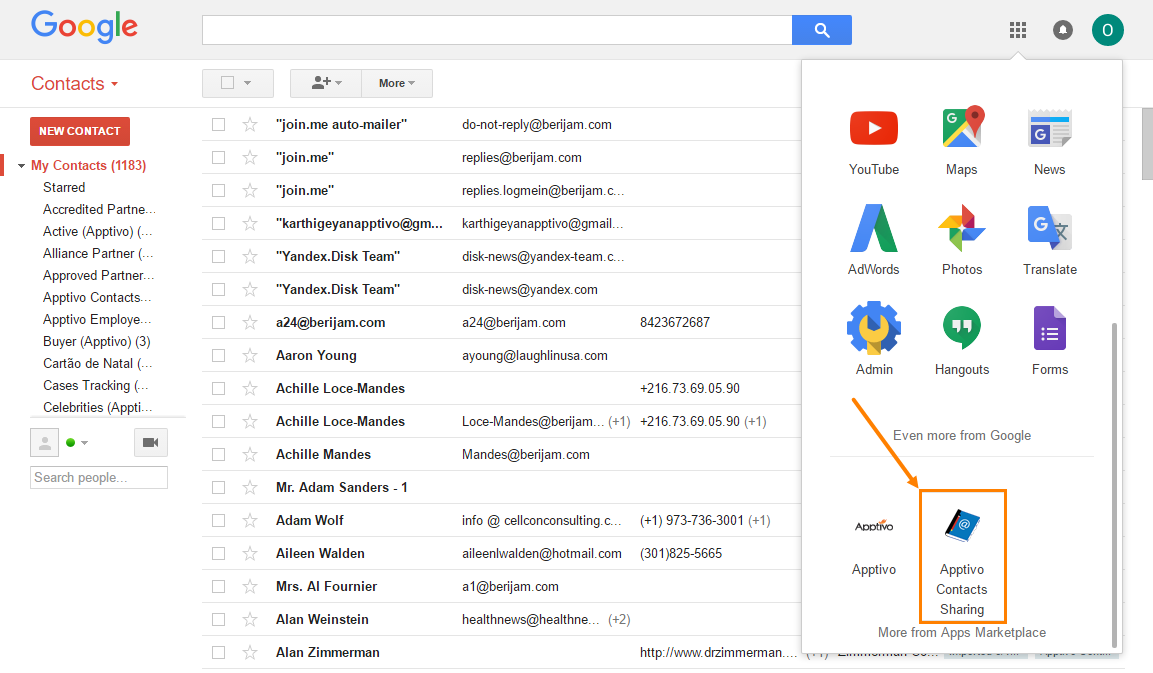 What is Contacts Sharing?
Apptivo Contacts Sharing is here to help you synchronize and share your contacts in G Suite. Share your contacts – employees and business contacts for all the employees in your firm. Contact information once updated is shared across all employees across your firm.
Features
Many users of G Suite for Business are interested in sharing their contacts across the organization. Apptivo makes this possible with Google Contacts Sharing. With a simple set up, in Google Contacts, two new groups are created – Apptivo Employees and Apptivo Contacts. All employee and business contacts information is now shared across all employees.
Share business contacts company-wide
Get an employee directory or address book of your co-workers
Know email sender's complete contacts details when you receive an email in Gmail
Synchronize contacts company wide on all devices – iPhone, Android phone, iPad, Tablet, Outlook etc.
Supports unlimited users and contacts
Administrator can enable Google Contacts Sharing for all or only specific employees
Integrates with Apptivo CRM for full fledged CRM capability
Replication of Google contacts in Apptivo
Two way sync between Google Contacts and contacts in Apptivo's CRM

Contacts Sharing New
was last modified:
October 30th, 2020
by