CONTACT ENRICHMENT


About FullContact
FullContact allows you to discover, engage, and activate customer procurement to detention. As a marketing strategy, you can analyze the sole information of the contacts while procuring the information and sending campaigns.
With FullContact you can,
Determine the identities of the individuals using the unique social, traditional, and digital identifiers.
Enhance the profiles of the customers with distinctive communication information.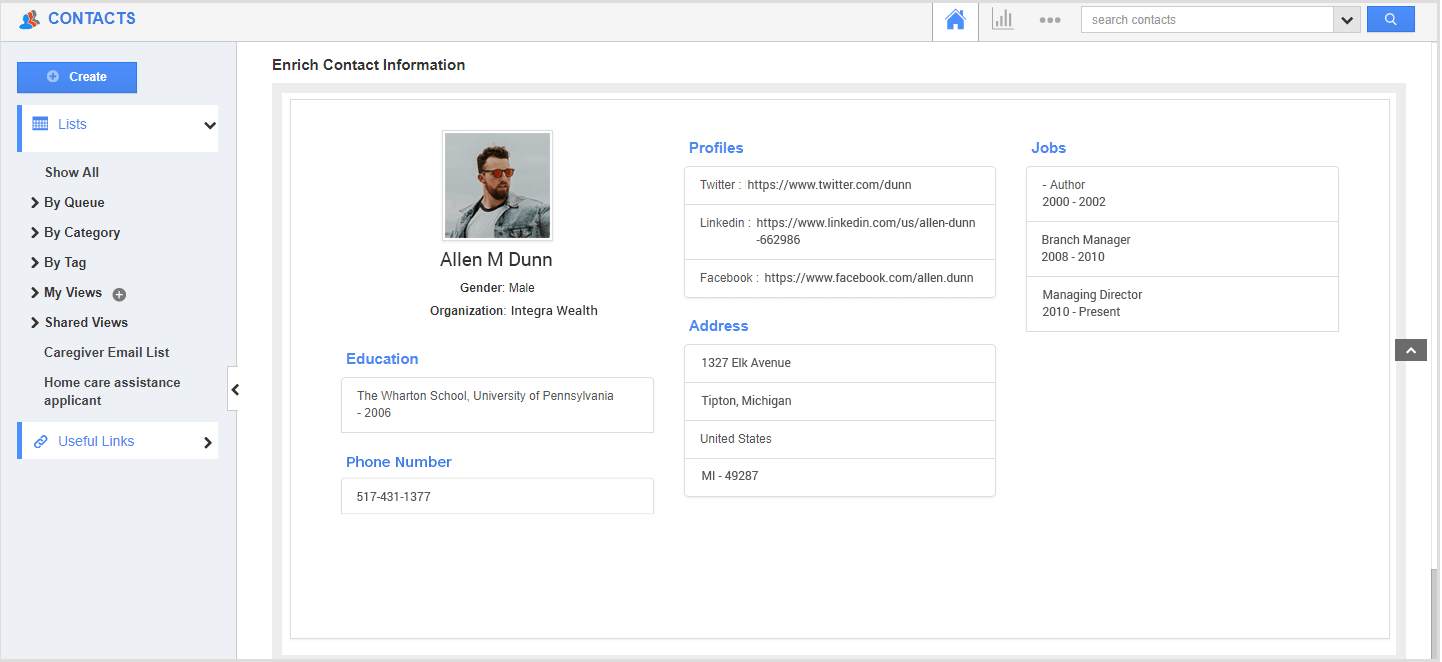 About Apptivo
Apptivo features 50+ integrated business apps comprising CRM, Project Management, Supply Chain, and Financials. Apptivo offers the complete footprint of a high-end ERP/CRM platform together with highly competitive pricing. Clients appreciate our world-class support services, which include 24/7 phone, chat, as well as email communications for enterprise clients.
Overview
Maneuvering Apptivo-Contacts enrichment with FullContact allows us to analyze and acquire contact information. Together with Apptivo Contact enrichment, you will be able to determine the contacts' identity and enrich the personalized information during the business flow.
Benefits
Enrich the contacts' information in Apptivo.
Get contact information by reading a business card.
With Apptivo-contact enrichment via FullContact, you can
Enrich any contacts' information(this includes the social media information)
Enriching Contact with Apptivo
Check out how the contacts are enriched in Apptivo
You can enable Contact Enrichment in the Apptivo Contacts App.
Requirements
To enrich contact with Apptivo, you need
Apptivo account in Premium plan.
Apptivo credits in account.
FAQ & User Guide