Office 365
Integration


About Office 365
Microsoft Office 365 is a Web-based version of Microsoft's Office suite of enterprise-grade productivity applications. Office 365 is delivered to users through the cloud and includes Exchange Online for email, SharePoint Online for collaboration, and a suite of Office Web Apps, Web-based versions of the traditional Microsoft Office suite of applications.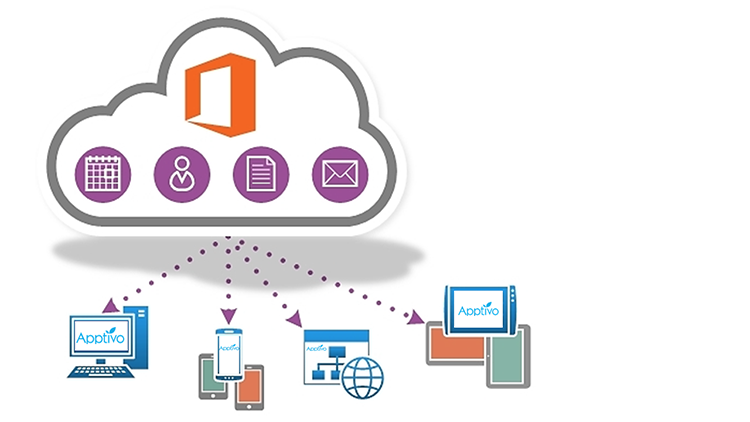 Overview
Apptivo & Office 365 integration allows you to integrate various Microsoft apps to increase productivity by syncing data across apps.
Benefits
Calendar Sync: Office 365 Calendar allows agents to sync scheduled Tasks and changes in Apptivo with their Office 365 Calendar account, in real-time.
Email Syncing: Integrate Apptivo CRM with Outlook to track incoming and outgoing emails in the respective Apptivo app
Document Sharing: Share and collaborate your documents in OneDrive with your colleagues
With Apptivo-Office 365 integration, you can:
Share documents easily using OneDrive
Email and calendar sync
Create employees from Microsoft Azure portal
Requirements
Account in Office 365 (work or school account)
Apptivo for Outlook add-on
FAQ & User Guide
Link: How do I Sync my Events with Office 365 Calendar?
Link: How can I synchronize Office 365 Email with Apptivo?
Office365 Integration
was last modified:
August 18th, 2022
by