Google Forms
Integration


About Google Forms
You can use Google Forms to create customized forms that can be used to collect data, such as contact information from interested prospects visiting your website. Once the user views your form and submits with their data, it is stored inside of a spreadsheet in Google Drive.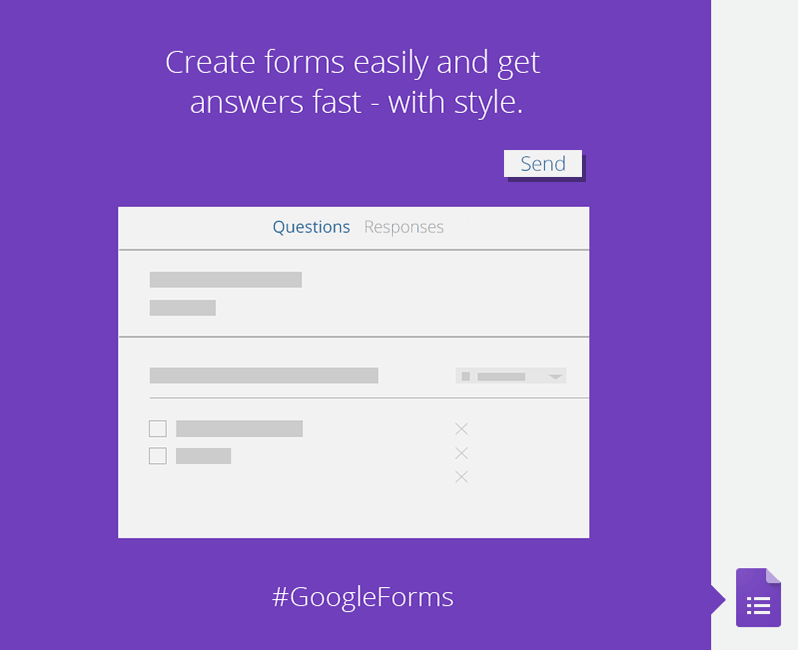 Overview
Apptivo allows you to configure a Google Form to create a sales lead in the Apptivo Leads App. When creating your Google Form, you will enter a special script we provide, which will connect this form to your Apptivo account. You will need to have an Apptivo plan including API access, as this feature will use your unique API key and password inside of the special script.
Benefits
Free of cost: Comes free with Google account.
Set up in minutes and with no coding experience.
Collect and organize information with Google's streamlined form solution.
Create surveys, polls, quizzes, event registrations, and more.
Google Forms is also integrated with other Google products like Docs, Sheets, and Slides.
You can add, edit, or format text, images, or videos in a form.
View and manage form responses.
Integration with Apptivo:
By integrating Google Forms with Apptivo, Automate all your tasks with clear steps for your team to follow.
Eliminate manual data entry and repetitive conversations.
Connect Google Forms and Apptivo with your other apps and run workflows across them.
Trigger workflows automatically when things happen in any of the apps.
Requirements
FAQ & User Guide
Link: Google Form Integration – Create Sales Leads From Google Form.
Google Forms Integration
was last modified:
February 12th, 2021
by