CONTACT ENRICHMENT
It's not that we use technology, but we live technology. Enrich the profiles of your contacts as Apptivo
provides an affordable and accessible solution to use for your businesses
How Apptivo CRM enrich your contact information
---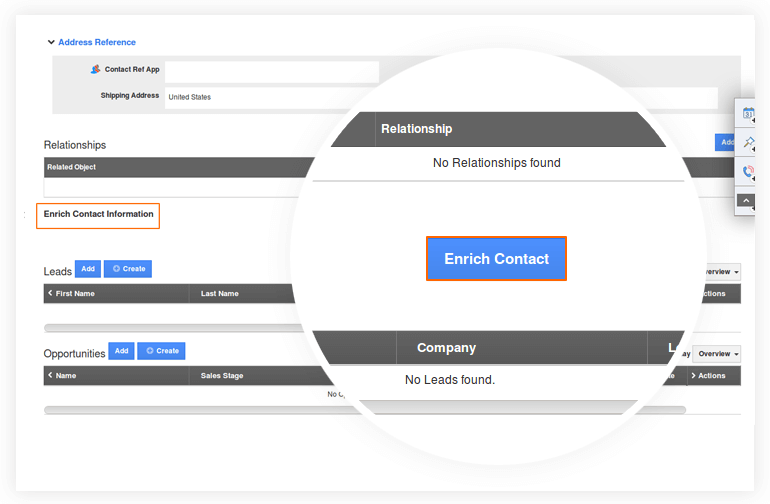 Profile Enrichment - Just a single click
Contact Enrichment makes it easy for you to manage social media profiles across Facebook, Twitter, LinkedIn, and Instagram by adding the profiles under the contacts and leads. A more established Social Media Integration with Apptivo Contact Enrichment software seamlessly synchronizes all your contacts' and leads' profiles and settings in real-time.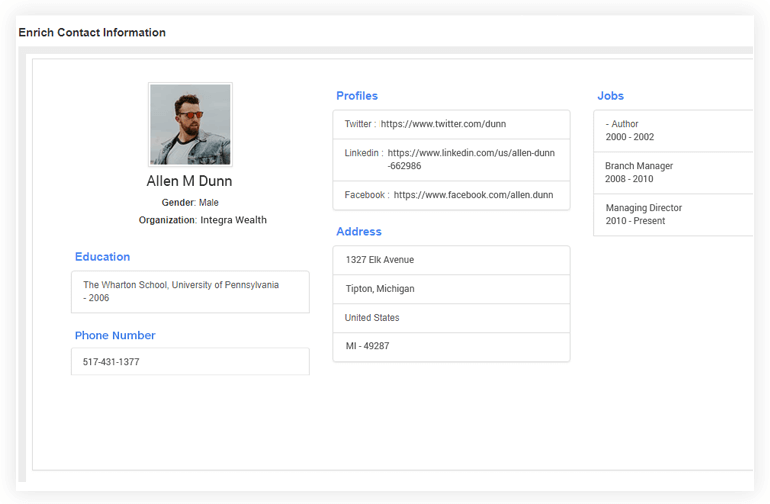 Unite, Occupy, and Trade
Enrich the profile with all information using the email address of the contact or the lead. You can find Apptivo integrating the data from Facebook, LinkedIn, Instagram, and Twitter with your contacts and leads. Find the personal information, which includes Education, Contact details, Address, and Work experiences if they are available in social media.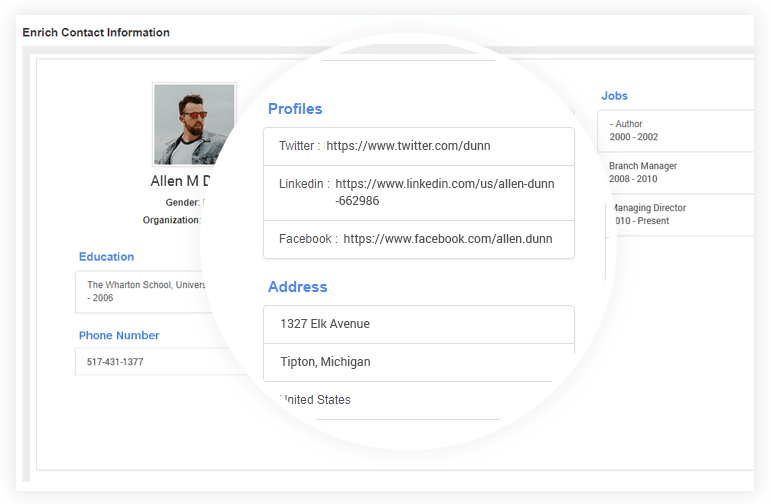 Your contacts at your doorstep
Ping your connection with the details obtained by enhancing the contact. Involve your team to speed up the communication process with all available information received by social media integration.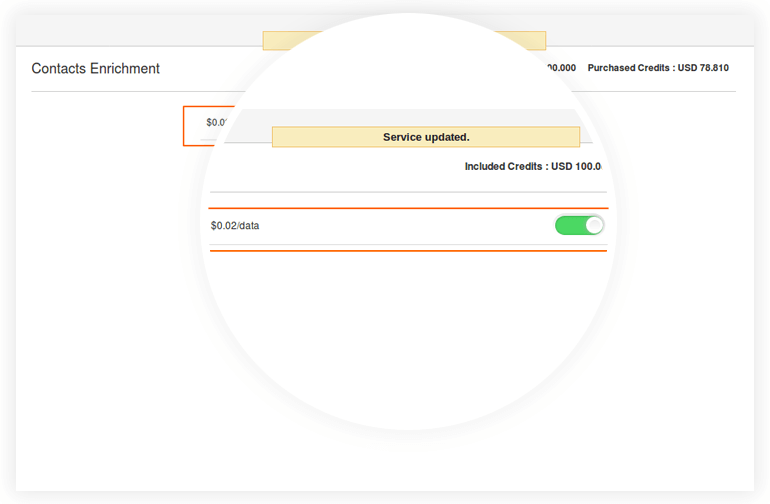 Manage your requirements
Regulate enriching the contact information with the available credits in the store. Purchase credits if you want to maintain contacts with fortified information. Perform a complete regulation of Apptivo Contact Enrichment Software through the services in your account settings.
All in One App
No more juggling between various apps. Increase your productivity and boost your client relationship by managing your Customers, Finances, and Support right from your pocket. Get all the following apps in one CRM, Invoices, Projects, Work Orders, Timesheets, Orders, Estimates, Help Desk, Expenses Reports. Read more here >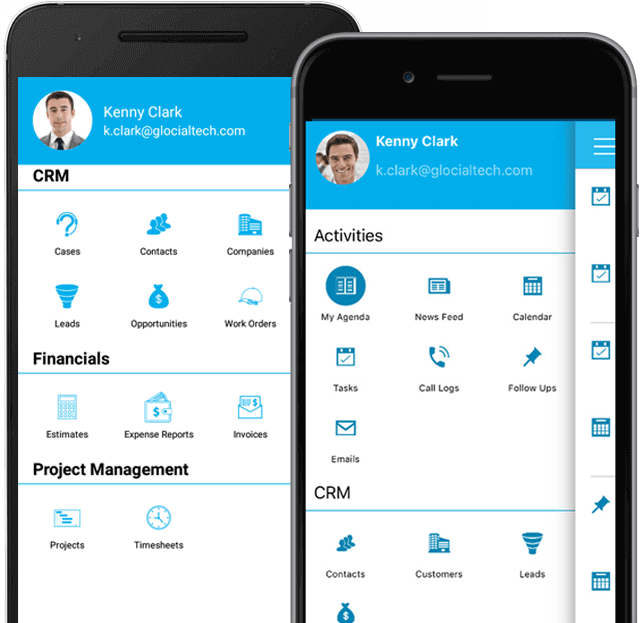 Why People Love Apptivo
First and foremost, customer service is awesome.

Eryn Swenson
The company culture is much more appreciative of a small business and will treat you with respect and dignity...

Garett Fitzpatrick
Terrific system, immensely scalable, a feature list that is endless...

William Anderson
Very easy to work with and fantastic, quick response on-line customer service chat.

Gary Best
I'm literally blown away. This is the answer we've all been looking for.

Michael Mazzeo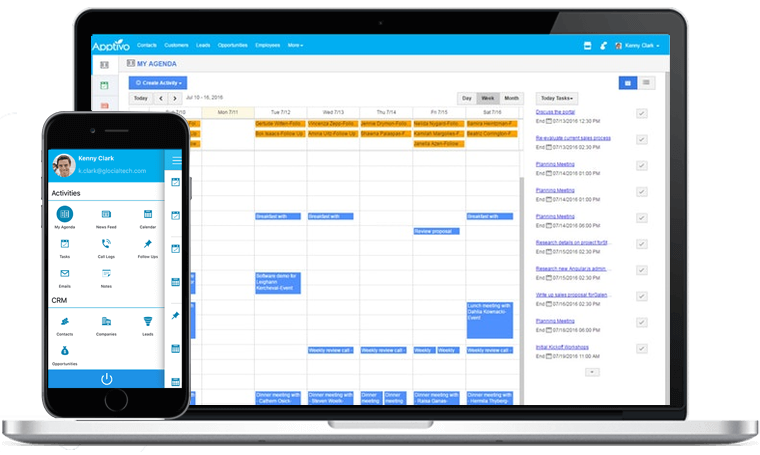 Take a trial
Subscription
Apptivo provides a FREE 30 Day trial to all its customer to play around with the product and get to know if it suits their business. Apptivo also offers a 1 to 1 demo session to explain how you can use Apptivo for your business.