Properties
was last modified:
December 1st, 2022
by
Apptivo Properties App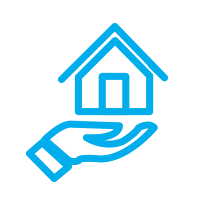 Properties
Apptivo Properties is intended for Property Administrators who need to mechanize, modernize, and develop their business. It helps you to gather and store information in regards to the property which the purchaser gets from the vender.
Application Features
Protect your photos with custom watermarks and save the watermarks as templates to be used for future references.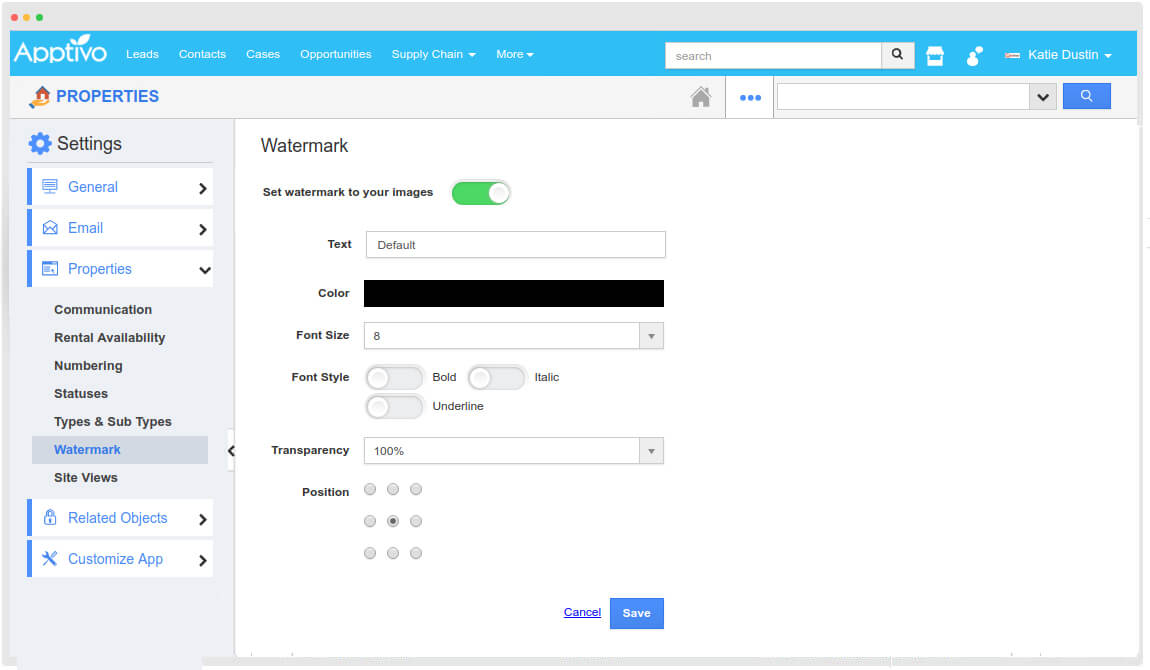 Produce exact and expedient reports for properties based on their types and status, properties created within a period.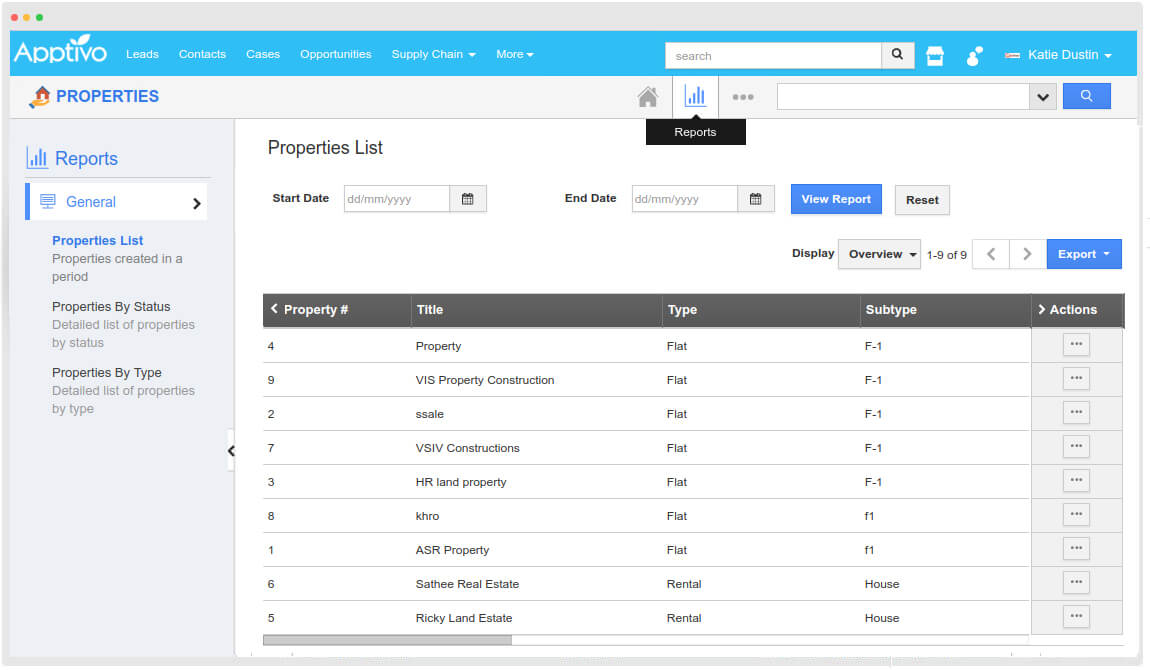 Give your property the coveted and required number which gets consequently created whenever a property is created.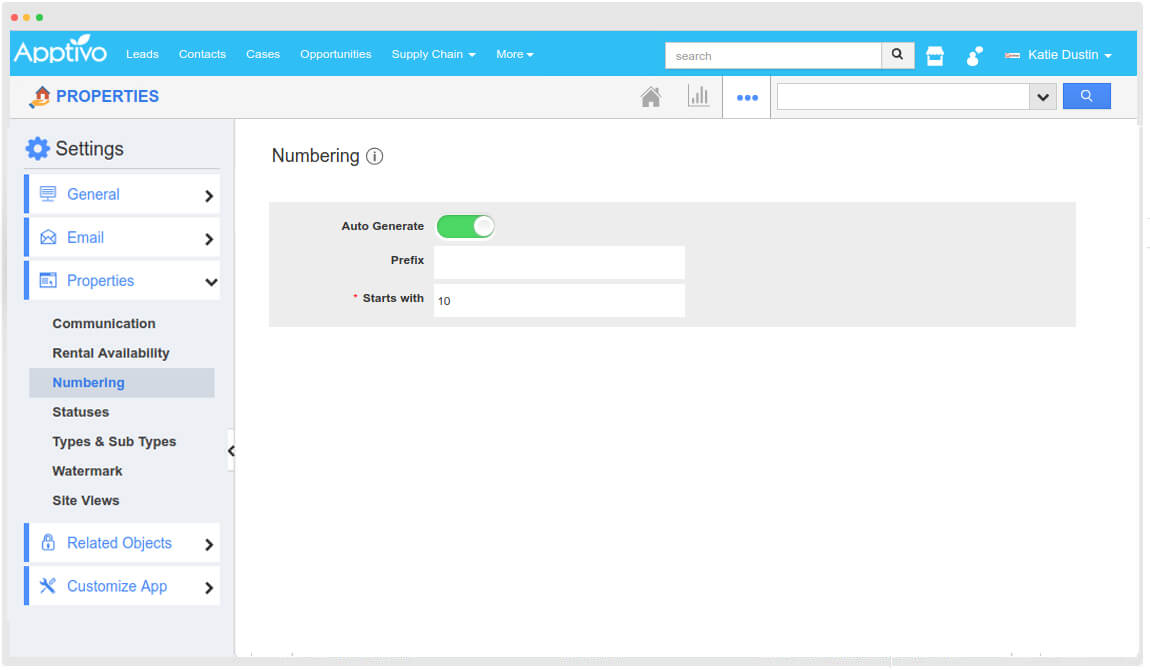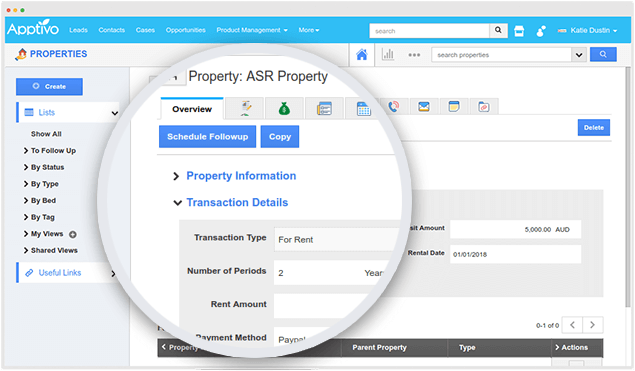 Transaction Type
Give your transaction elements either for sales or rent and get your payment ascertained for property management or brokerage.
Integrated Applications
Properties App integrates seamlessly with the following applications

Properties     Opportunities
This integration helps in furnishing your sales opportunities with different created properties to choose their intrigued. With this integration you can view the list of interested opportunities related to a property from the Properties App and also enable the properties information in Opportunities App displaying the list of properties interested by your opportunities. Learn More about Opportunities App
This Application is available in
Start a Trial / Book Demo
Apptivo provides a FREE 30 Day trial to all its customer to play around with the product and get to know if it suits their business. Apptivo also provides a 1 to 1 demo session to explain how you can use Apptivo for your business.