Customers are a vital part of any business. No customers, no business. It can't get any simpler than that. So it makes sense that anything that can improve a business' relationship with existing and incoming customers is a worthy investment.
And that's why client relationship management tools or CRM tools have been on the rise. The CRM industry had a value of $52.64 billion in 2020, showing a growth rate of 10.1%. And it seems that this value will only grow with time. But what is a CRM? Why does it matter, and how can we optimize these tools to improve sales and customer service?
What A CRM Does
Fundamentally, CRM software is a program that helps company sales teams, customer service teams, and marketing teams achieve three functions.
Organize — A CRM tool helps to organize an effective sales funnel in one centralized cloud-based system, so everyone sees each client and their chapter as a journey with the company.
Automate — CRM tools automate many functions in the sales process that helps sales and customer service teams save significant time. Some of those functions include alerts, email sending, data collection, and so on.
Streamline — By organizing and automating, a CRM consequently streamlines the business and helps keep a company's marketing and sales department or officer agile and productive.
Practices To Optimize Your CRM
Using a CRM platform could provide a lot of benefits to a company. But maybe, you already have a CRM platform, and you're looking to improve your operations. Further optimizing the system could help companies so much more. Here's how to improve CRM performance and get even better results.
Customize your funnel
A CRM tool will often already have a template funnel set up— a discovery, interest, negotiation, close, or deal lost phase. But some sales funnels might look different. In some cases, the funnel could be shorter. Still, in some, it could be longer. For example, using a CRM tool for a healthcare business will not always look like a construction company. So, customize your funnel according to your context.
Keep in mind that a shorter funnel is always better, but don't skip any necessary steps. For instance, some businesses might have accreditation stages that involve a lot of paperwork. Include that in your flow to ensure the team doesn't miss any critical process.
Create KPIs
Learning how to manage a CRM is one thing. To set up key performance metrics is another. While it may seem trivial to have sales goals at times, it is vital to any successful sales process. KPIs are metrics that help track sales goals and desired conversion rates. These metrics could include the number of leads, number of closed sales, number of customer complaint tickets, and so on.
Be as exhaustive with the numbers as possible. Many CRMs will have these KPIs already predetermined for you, and your team will just have to fill them up.
Take a look at the data
After setting up the KPIs, the next step to CRM optimization is looking at the data to see if it matches the metrics. One of the beautiful things about CRM tools is that they automatically track your and your team's numbers. So all you'll have to do is set the muscle of checking numbers.
Consider including sales metrics reports from your CRM platform in a weekly staff meeting and annual or semi-annual strategic planning. These data can help point the company towards plans that could improve sales and customer satisfaction in the short to long term.
Set up automation
A cornerstone of any digital tool is its ability to automate repetitive tasks. CRMs are extra robust in this area as it allows for so many automated functions. Some of the automations one can set up in a CRM include the following:
Email list building
Data scraping (i.e., customer information, etc.)
Lead magnet sending
Customer concern FAQs
Welcome emails
Onboarding emails and steps
Gated content
Abandoned cart follow up
Customer win-back email sequence (to get a customer who hasn't purchased in a while to order again)
And many more
Build out an Extensive Company Knowledge Hub
Maintaining quick and reliable communication in customer relationship management is critical to a growing company. Yet, sometimes, agents and staff can't do that because they don't have the information needed readily available to them.
For instance, when companies release new products, customers might ask about specs that aren't on the product page. So they'll often ask managers, who might not always be readily available to answer those questions. So a CRM software often comes with a knowledge hub that managers can fill out every time new information comes out. This hub will become the "Bible" for the company's sales and customer support team.
Integrate all enterprise systems to the CRM platform
CRM software seamlessly integrates with enterprise systems that could collate all data and actions in one place. Some of the systems that a CRM platform should integrate with for maximum function include:
Email — allows teams to send and track all emails in one place
Website — Get leads from email opt-ins and contact forms
ERP Software — Gather sales and accounting data
Customer service tools — Get customer concerns and tickets
Social media channels — Pick up leads and potential customers
Have customer service and sales teams collaborate via CRM tools
Sales teams now spend up to 18% of their time on CRM platforms. Customer service reps use CRM tools a lot too. But the exchange between both isn't always automatic. This unification will take a deliberate effort on the sales and customer service managers to connect offline to encourage their staff to exchange leads, concerns, customer data, and strategies on the CRM platform itself. They can assign tickets to one another, tag each other in comments on a pipeline, and so on, as some examples of collaboration activities.
Benefits Of Using An Optimized CRM
There are various benefits and challenges of CRM tools. Still, the benefits themselves will tell us a CRM system could be a worthy investment to set up and optimize. So let's talk about three of the most significant advantages of using an optimized CRM platform for your sales, marketing, and customer relationship management.
Better Conversion Rates
Many times, companies lose sales because they don't push leads up the funnel. These leads tend to fall through the cracks. A company or sales representative could increase conversion rates with a CRM platform because they have a visual way of seeing all leads and opportunities in one place and scheduling follow-ups more effectively. Through a CRM tool, sales teams can also schedule email blasts when the company has special offers, leading to better conversion.
More Lead and Customer Information
A vital aspect of CRM tools is their ability to scrape lead data from a potential customer's email or social media accounts. When integrated into an email channel or LinkedIn account, a CRM can pick up all kinds of pertinent lead information, including their company, email, contact number, the school they attended, what master's degree they might hold, and so on. This information becomes vital to the relationship-building process and could segment offers and target more effectively.
Faster Processes
CRM software helps save so much time through various computer learning automation. This edge helps companies accelerate client onboarding, customer support, sales follow-ups, upsells, and other sales processes.
CRM For The Small Businesses
One might think that only medium to large companies might use software as big as a CRM tool. But studies show that 91% of companies with more than ten employees now use a CRM platform. CRM is no longer a big man's game. It's now available to smaller players too, via digital transformation. This improvement gives smaller players the power of a massive sales team, even with a lean or one-person sales army.
Conclusion
Apptivo's CRM solution is an all-in-one cloud suite of applications smartly designed to cater to different business purposes from a single platform. The 65+ applications available in Apptivo ensure that all your business requirements are covered and you have instant access to all the features effortlessly. A powerful CRM solution combined with best practices boosts the productivity of your employees and brings in better results.
Also, Read
7 Practices To Optimize The Use Of Your CRM For Best Performance
was last modified:
October 26th, 2021
by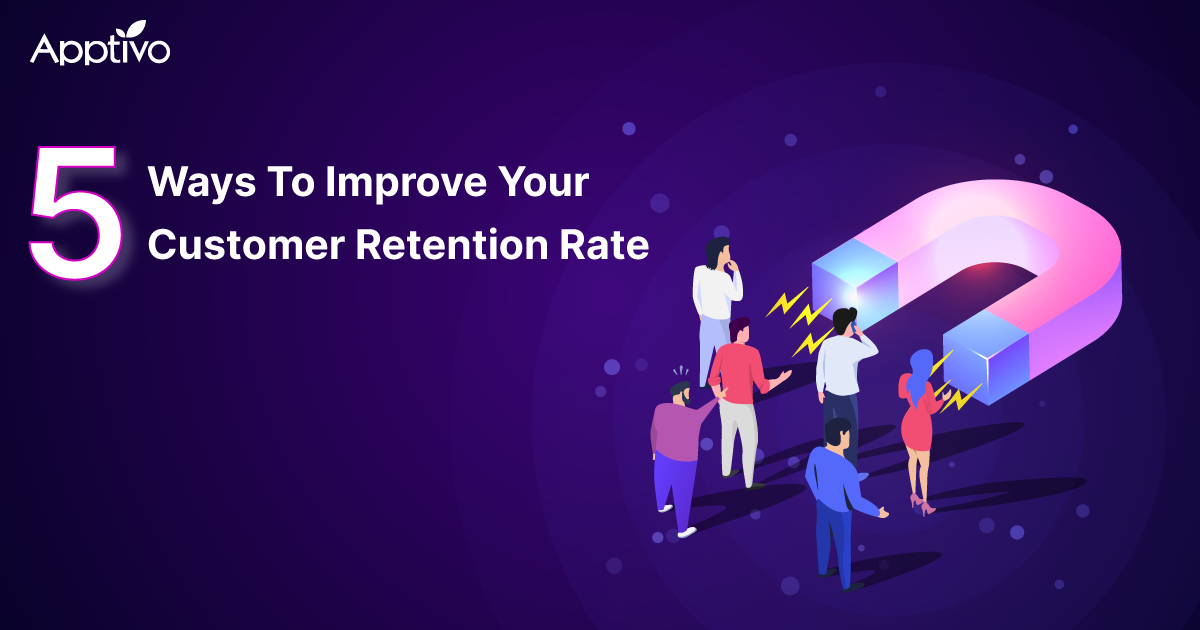 5 Ways To Improve Your Customer Retention Rate
As quoted by Shep Hyken, "A brand is defined by the customer's experience. The experience is delivered by the employees"
Read more

→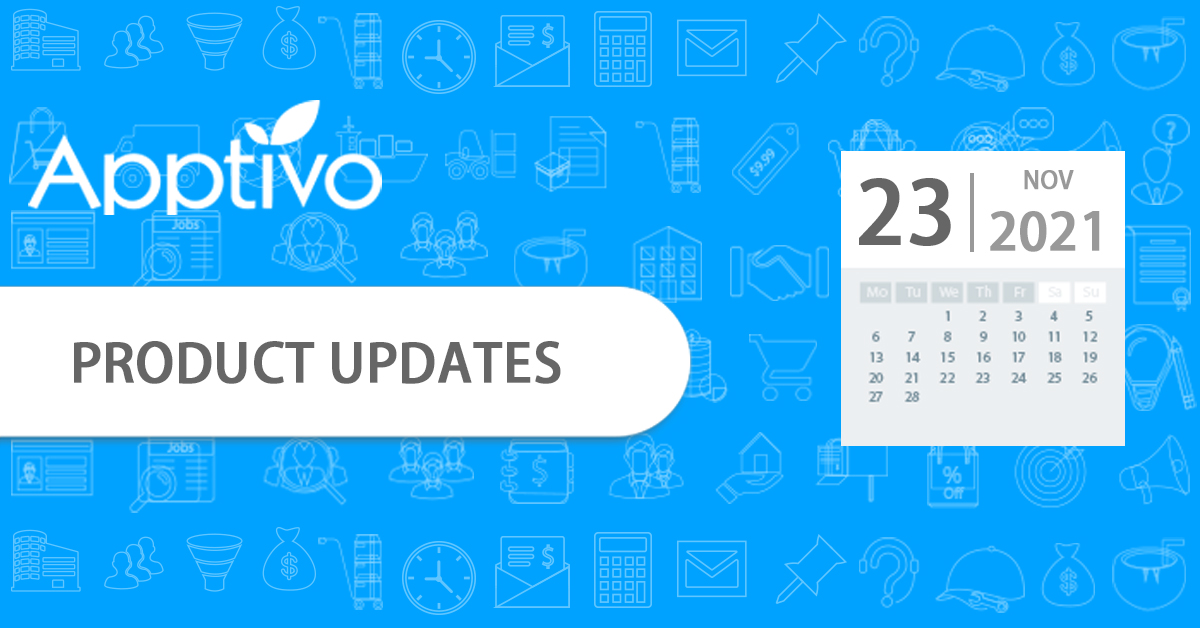 Apptivo Product Updates as of November 23, 2021
Welcome to Apptivo's most recent product updates. At Apptivo, we are always updating our solution to enhance the customer experience and bring the newest and best functionality to fulfill the organizational goals
Read more

→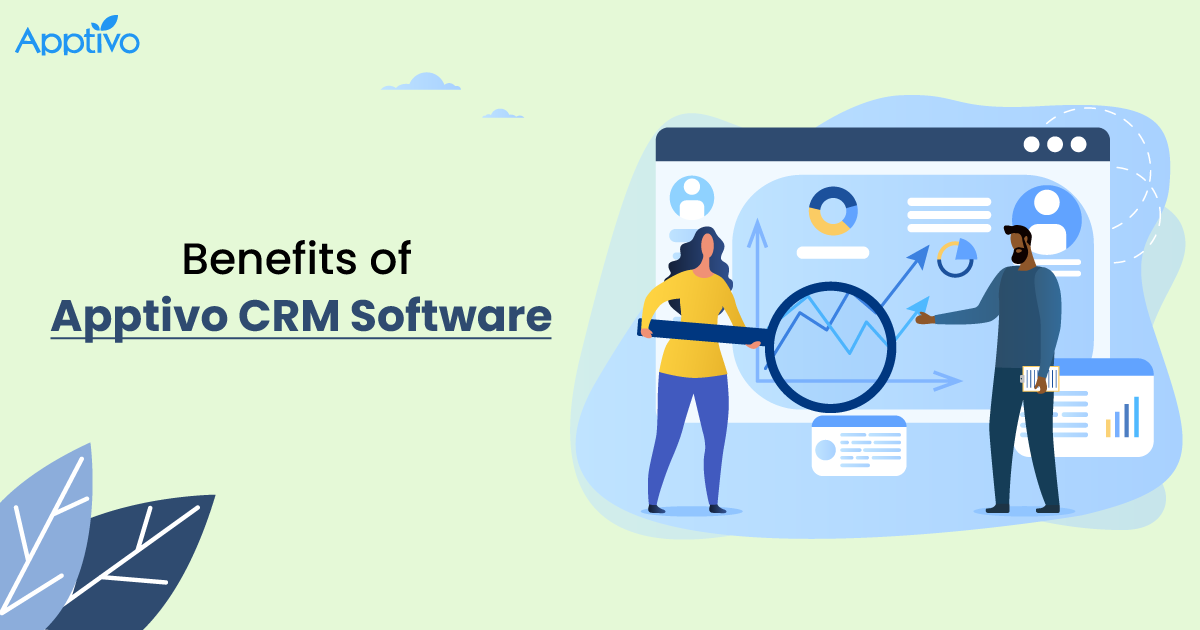 Benefits Of Apptivo CRM Software
Are you finding it challenging to manage your customer relations? Are you looking to switch to CRM Software? Are you unhappy with your current CRM platform? Then, this blog is a must-read for you and your organization. Wondering why? Well! This blog walks you through the evolution of Apptivo and how Apptivo CRM solutions have the potential to bring a huge difference to your business
Read more

→