Are you finding it challenging to manage your customer relations? Are you looking to switch to CRM Software? Are you unhappy with your current CRM platform? Then, this blog is a must-read for you and your organization. Wondering why? Well! This blog walks you through the evolution of Apptivo and how Apptivo CRM solutions have the potential to bring a huge difference to your business.
When you ask about the CRM benefits for business in a search engine like Google, you will come across several articles and blogs mentioning the use of CRM for business or general CRM uses. But, the question is, does all the Sales CRM benefits your user requirement or not. In fact, understanding the benefits of CRM marks the beginning of your search. Following this, you will have to view the list of CRM vendors, get an idea of the features they offer, compare the pricing list, and finally, choose the CRM software that fits your business purpose.
To make your work easier, we have come up with this blog to give you an overview of the benefits of Apptivo CRM, how a CRM platform enhances the performance of your employees and increases the productivity of your business.
About Apptivo
Apptivo is a cloud suite of applications catering to the business needs of industries of different types. The most significant benefit of the Apptivo CRM management tool is that it is a customizable software suitable for all business types.
Founded in 2009, Apptivo is a cloud suite of business management applications launched with the purpose of providing affordable and easy-to-use solutions for businesses of all sizes. Over 150,000 businesses in around 194 countries use Apptivo sales CRM to manage all their customer relations.
Apptivo Software is completely flexible and it is not a custom CRM designed specifically for a single business type. Rather, Apptivo sales CRM tools are customizable to meet the requirements of any business type. The prime mission of Apptivo Software is to offer top-notch applications to companies for them to experience the full advantage of 100% collaborative and communicative software.
Apptivo aims at continuously improving the sales CRM tools and focuses on CRM development to stay on top of the technological developments. The CRM platform is customizable and extensive with different types of plans available at affordable pricing.
The support and services team of Apptivo is available round the clock. The customer service is exceptional and it includes phone calls, chat, and email communications. Our support team can provide solutions to any of your queries or help with the CRM development and implementation according to your preferences.
CRM Benefits For Customers
The benefits that you can reap from Apptivo are intangible and it varies according to your business purpose. By signing up for Apptivo Software, you can understand the CRM benefits for business. The CRM Software and tools of Apptivo are so powerful that there will be no room for a second option. When you check out Apptivo reviews across your search engine or through existing users, you can be assured that this is what you are looking for!
Streamlined Business Workflow
Managing your customer relations is a tedious task unless or otherwise there is a proper system in place. Imagine your sales teams and service teams have a misaligned process that is clustered without any efficient outcome. It will leave your employees stressed and create a difficult workplace culture. They will find it difficult to work with efficiency.
However, when there is efficient CRM software and tools to manage your operations, it becomes easier for employees to move forward with their process instead of stressing the drawbacks of the process. Apptivo CRM solutions had dedicated applications that help to document customer information, log all the interactions, and send important records for approval with a single click.
Increased Sales
The end motive of having a customer relationship management system is to increase sales, improve the retention rate, and decrease customer churn. This cannot be achieved by merely implementing a manual process that requires repeated alterations and updates. This will make the salespeople focus more on redundant tasks and less on the time spent interacting with the leads, prospects, and customers.
Apptivo CRM Software has a number of applications that boost the performance of all your employees and makes it easier to track customer interaction. Apptivo has definite sales pipelines and a sales qualification process that helps sales managers and salespeople to monitor the performance of their leads. The automated sales funnel assists in determining the estimated conversion in each sales stage. The process of secluding good leads from bad leads becomes easier with Apptivo.
Improved Customer Experience
As quoted by Sam Walton, "There is only one boss. The customer. And he can fire everybody in the company from the chairman on down, simply by spending his money somewhere else." Customers can make or break your business. There is no point in hiring a customer service team without a successful customer strategy. Additionally, it is difficult to go through the drawbacks of a particular strategy manually when there are multiple technologies available to take care of the task.
According to Capterra, companies that invest in technologies within the first 5 years of their launch use them for around 45% of customer service. Apptivo CRM management tool provides omnichannel communication that assists teams to communicate with customers through multiple channels and log all the communication individually. By this, the waiting time of customers gets reduced and the salespeople can spend more time on providing timely solutions.
Smooth Automation
When we discuss automation, one should never forget an important quote by Tom Preston-Werner, "You're either the one that creates the automation or you're getting automated." This is the capability of automation. In this technological era, automation has gained an upper hand with people relying more on automation to handle inefficient tasks and focus on more significant issues.
Apptivo has powerful automation capabilities that can boost the productivity of your employees and their managers. The email sequence feature of Apptivo is popular for its nature to schedule emails, determine the frequency, and send them on time automatically. The triggers feature of Apptivo is an apt tool for managers who would like to be updated automatically on any changes on the records in any application.
Trouble-free Integration
Many businesses depend on more than one application or software to manage their operations. When you have several departments and you use different applications to manage each department or if you employ two or more apps to manage a single department, it is difficult for the employees to switch between applications to work on a simple task. So, it is a hassle to do multitask and achieve the required results.
Apptivo sales CRM has everything you need in single cloud software. It has 65+ applications that are easily integrated into a single solution that allows employees to switch between applications. Similarly, you can sync your email providers with Apptivo and obtain all the emails in a single place. Any unique requirements? Apptivo has the necessary resources to effortlessly integrate your third-party applications securely with Apptivo.
Reasonable Pricing
From the practical perspective, companies run based on the notion of proper budgeting. Hence, the pricing of any software plays an important role in the decision-making process. Be it small, medium, or large scale business – they have monthly, quarterly, and yearly budgets based on which they choose on their investment. This applies to the purchase of a sales CRM. This is because the company has to decide on the plan and the number of licenses required for its employees.
Apptivo pricing is very flexible with several plans like Free, Lite, Premium, Ultimate, and Enterprise plans. These plans are based on subscription, include no contracts, and users can cancel their subscription at any time. These plans have features that are designed based on the size of the business. Apptivo CRM pricing has multiple slabs with access to specific applications and features in each plan. The Enterprise provides access to all applications and features. Furthermore, if there is any special requirement, you can reach out to our support team to get the task done.
Mobile Accessibility
We are in the world of mobile applications where mobile has turned into a powerful tool that enables users to perform actions related to their work from anywhere at any time. Most companies across the globe have a mobile application through which they can communicate effortlessly with their employees. This also sends them timely notifications on the upcoming events and activities related to their customer activities.
Apptivo has a powerful mobile application that is developed exclusively for iOS, Android, and Windows. These applications are user-friendly and the mobile team of Apptivo ensures that the app is up-to-date. The app is monitored regularly and upgraded frequently to avoid any discrepancy in the user experience.
Conclusion
When you are looking for a CRM solution that has everything in a single software, then Apptivo is the best choice. As it has the capability to have multiple applications in single cloud software, it becomes easy for businesses to track every operation from a single system. A complete CRM solution that is user-friendly, has reliable pricing, and is suitable for all business types is a reality with Apptivo.
Also, Read
Benefits Of Apptivo CRM Software
was last modified:
November 17th, 2021
by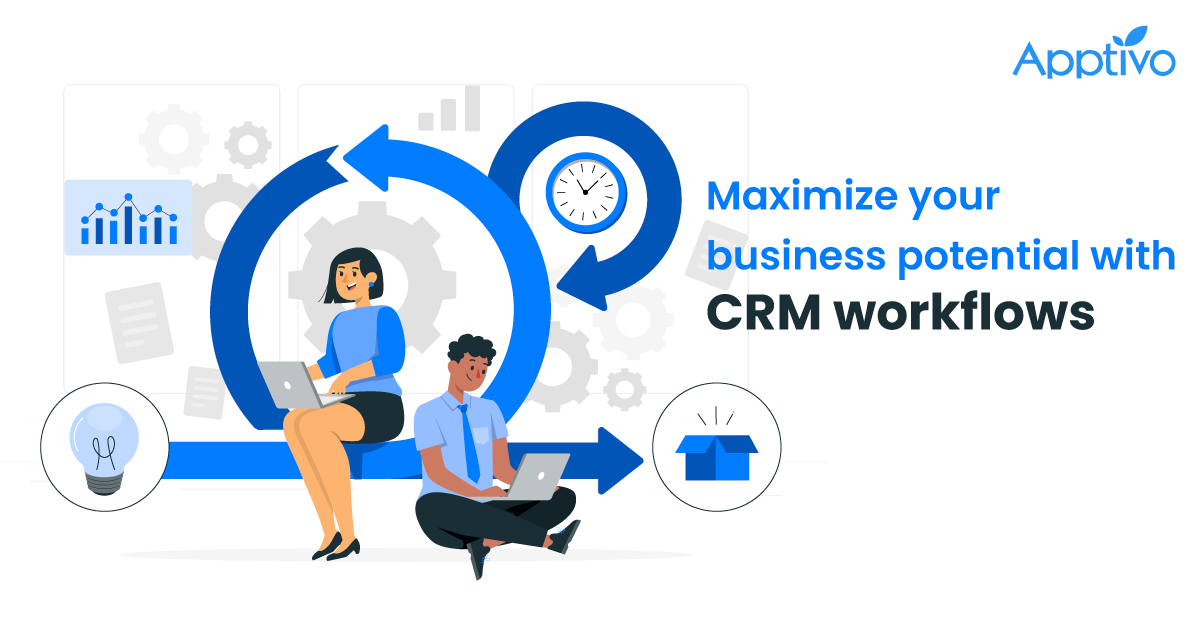 What is a CRM workflow? The Right Way to Boost Productivity and Sales
1. Understanding CRM Workflows 2
Read more

→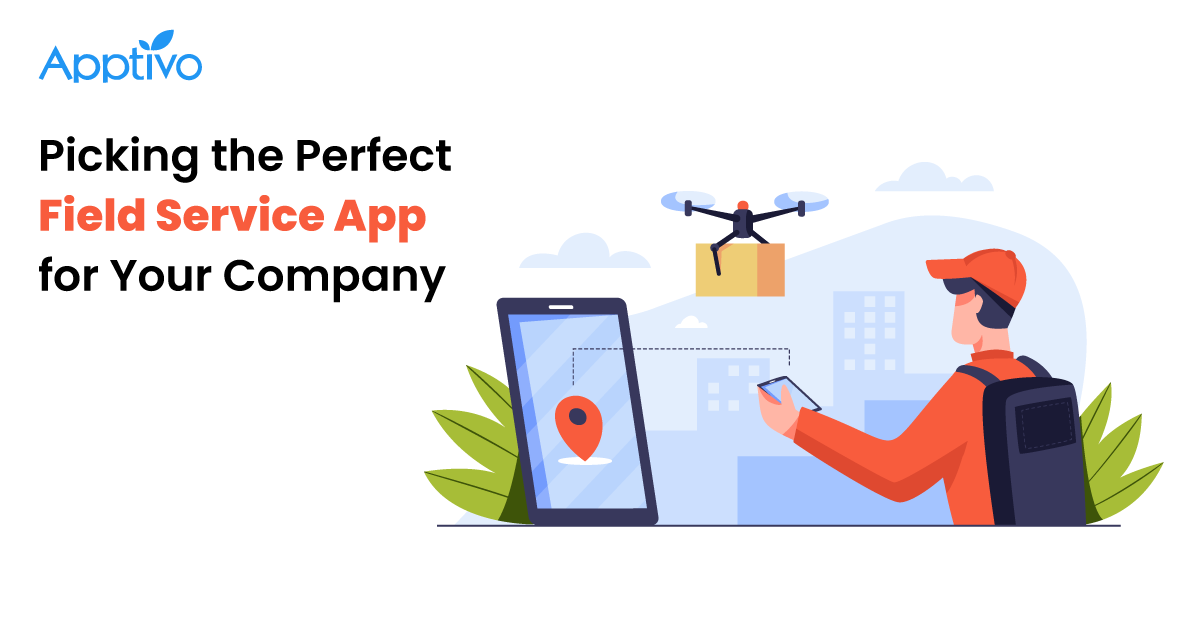 How to Choose the Right Field Service App for Your Company?
1. What is a Field Service App? 2
Read more

→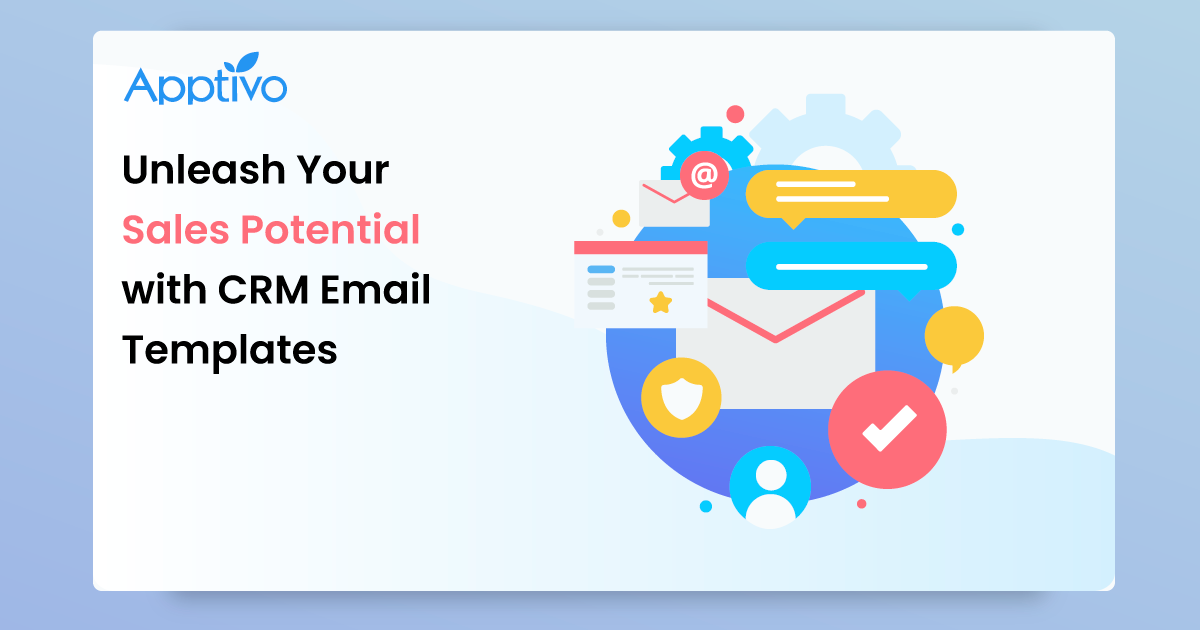 Unleash Your Sales Potential with CRM Email Templates
1. The Power of CRM Email Templates 2
Read more

→