Manage contacts to manage business!
It's already Monday! There are overdue tasks from the previous week, as well as a list of contacts, both existing and new customers, who need to be contacted. Instead of where to store the data, contact information, and minute details discussed with the customer over the phone, the first thought that comes to mind is how to wrap up the piled-up calls or email responses.
Managing every contact can be difficult, especially when someone is working on multiple tasks simultaneously. Possibility of jotting down inputs and feedback from contacts on scraps of paper strewn across the desk is huge. However, organizing them in a spreadsheet or documenting the entire process could take the entire day. As a result, in order for any business to grow successfully, strong contact management software must be in place.
Contact management: What is it?
Contact management is the process of collecting, compiling, and monitoring data on sales leads and prospects. Manage contacts to overcome challenges that arise during conversion and customer interactions.
These could be details that can be used to contact someone, such as names, phone numbers, email addresses, job titles, etc. anything a company could require to get in touch with that person. The list goes on, but it can also include details like a person's stage in their relationship with the firm as a customer, their subscription status, interests, and demographics.
Benefits of Contact Management
Contact management software aids businesses keep customer and prospect information structured and in searchable format. Contact management is not confined to sales but its benefit is extended to marketing and support teams.
When done correctly, every team has access to more customer information and insights, which has a positive ripple effect throughout the company. Additionally, it enhances every step of the client journey. Listed below are the key benefits of using contact management software:
Better and durable customer relationships
The competition in the market is huge and combating every competitor is crucial. For that, businesses need to get in touch with their customers consistently in order to make their hold firm. This can be done through contact management and CRM software, which is capable of having a large space for customer related data.
Deeper insight into your customers
CRM and contact management tools assist in gathering the information necessary for any company to provide solutions that are specifically catered to each customer. Dr. Seuss was right when he remarked, "Why fit in when you were born to stand out?" We are all seeking originality, whether consciously or unconsciously, not only in our personalities but also in the products or services we choose.
Better control of data
When manual involvement is kept to a minimal, data gathering accuracy is higher. Consequently, gaining better control over the customer data. For simpler retrieval, contacts can be categorized, recategorized, and tagged. Additionally, cloud-based storage is safer than keeping consumer data on local hardware.
A rise in productivity
Keeping things organized helps to cut down time wasted looking for misplaced objects. Hence, employees can focus more on the things that are important to business by being organized, which frees up time.
Contact management boosts customer satisfaction
Customers' expectations have skyrocketed in the last few years across all industries. Consumers have a wide range of options across almost all industries, from FMCG to cars, travel, and getaways. Due to this tendency, customer service is now essential to any organization. A CRM and contact management system aids in acquiring new clients while also retaining existing ones.
Cutbacks in costs
The cost of purchasing multiple systems is avoided by using an all-in-one CRM to manage all marketing, sales, and customer care. If businesses employ contact management as part of CRM software, one can reach out to more prospects and close leads with less work. Increased revenue results from this.
Contact Management Best Practices for Small Business
Collect the same relevant data from all the contacts
The data could include information like name, address, title, email, and more. By doing this, the team will always have the same information in the database on each member and won't have to look elsewhere for further details when needed.
Share any pertinent contact info with your team
Things frequently become segregated when there is no adequate mechanism in place for managing contacts. Each team member may have their own address book, however if one person updates their personal address book when a contact's phone number changes, the rest of the team may still have the old number. In order to prevent this, ensure that the team has a system that syncs all contact information (and updates on it) so that it is accessible for everyone who is in need.
Pick a contact management solution that works with most tools
With the Contact management system coupled with other tools, all the information needed may be obtained with a single click. For instance, a salesperson receives an incoming call from a prospect and is not able to recall previous interactions. To verify the prospect's contact information and call interactions, he might need to look back and review excel sheets and other records. Would it be able to get all the information given that he has only five minutes to prepare for the call?
However, if the business has a CRM system in place, a single click (either the prospect's name or his email address) can provide all the information, including email/phone interactions and comments columns, on a single page.
Dont save the contacts on physical devices
Even though flashcards, USB keys, smartphones, and Excel sheets saved on hard drives may seem like ideal places to retain information, what happens if the gadgets are damaged or disappear?
By using a cloud-based contact management solution, data loss caused by human error or unintentional theft of the device containing the contacts is avoided. Any employee of the company has access to the contact information and can update the details at any time and from any location. This function is especially useful if the team is dispersed over several locations or works remotely.
Keep your contacts in mind to grow them
It's normal for people to add a movie to their watch list and then forget to watch it later. Similarly, after adding contacts to the database, many organizations forget about them. A good relationship with the contacts depends on organizations communicating with them.
Bottomline
For small businesses, managing contacts can be difficult. With well-managed contact data that offers timely insights to assist in making the greatest business decisions, you'll never miss an opportunity again. Apptivo offers businesses the option to immediately import their own CRM data onto its platform as a way to assist.
Contact Management Best Practices for Small Business
was last modified:
March 21st, 2023
by
Release Notes - September 27,2023
Our commitment to delivering top-notch software is unwavering. We understand that every piece of code can have its quirks, and we're dedicated to continuously enhancing your experience
Read more

→
Top 10 Customer-Centric Field Service metrics: What matters most?
1. What Are Field Service Metrics? 2
Read more

→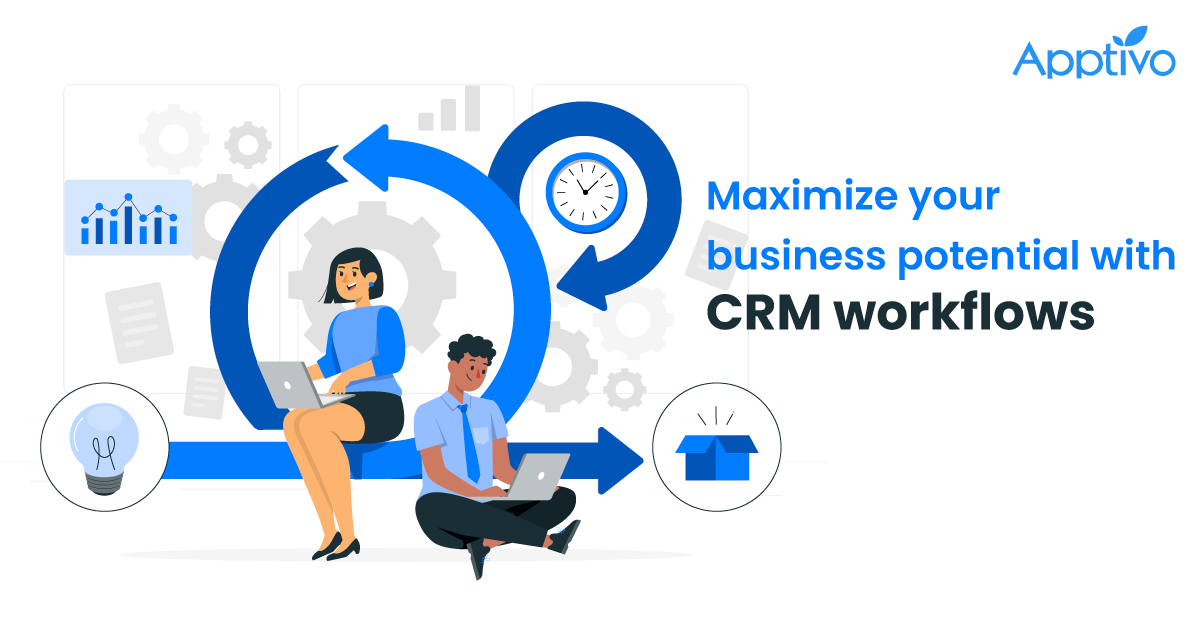 What is a CRM workflow? The Right Way to Boost Productivity and Sales
1. Understanding CRM Workflows 2
Read more

→