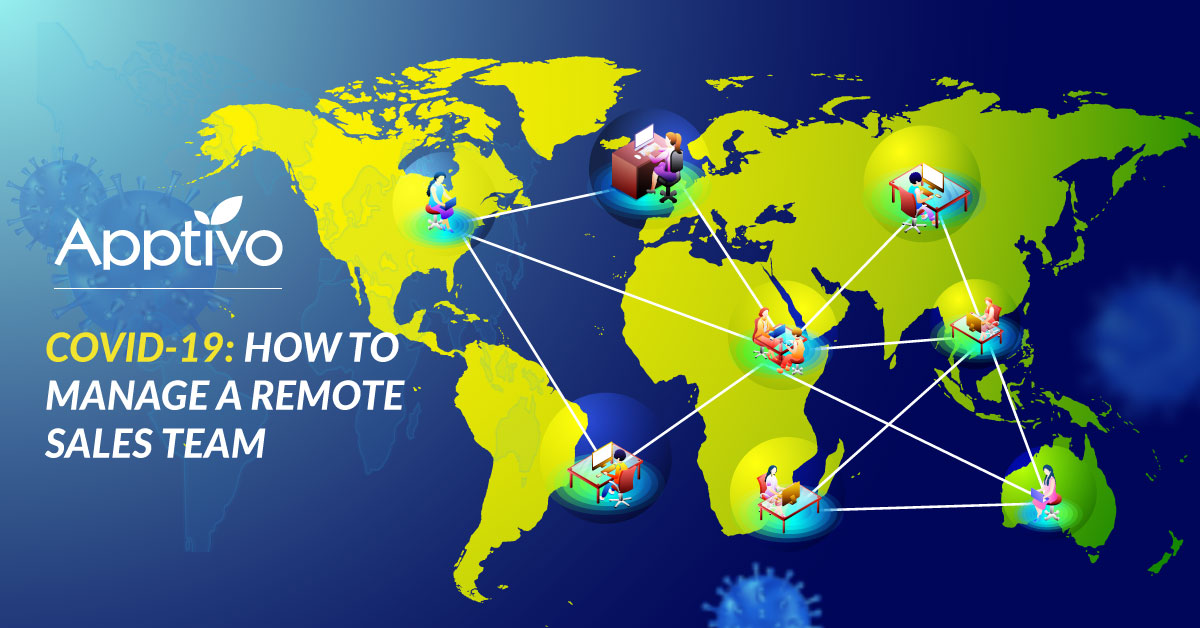 The devastating impact of COVID-19 pandemic on small businesses is a daunting reality, so you need to act immediately to save your business from closing. According to a survey published by the National Small Business Association, two-thirds of small business owners are now anticipating a recession in the forthcoming months. About 80% of small enterprises have already experienced a reduction in their customer demand. These alarming figures can be unnerving and have left the entrepreneurs petrified.
This could be the start of a traumatic and dreadful economic downturn for businesses across the globe. Given the scale and intensity of the pandemic and its aftermath, we are talking about the risk of mass extinction of Small and Micro Enterprises.
In light of the current events, it is vital to have necessary infrastructures, technologies, and processes in place to bring your business back from the clutches of COVID-19. For businesses that have never managed remote teams before, it can be challenging to acclimatize to this unprecedented situation. We know that managing a remote team is not a cakewalk, but you can weather this storm and come out stronger.
THE COVID-19 CRISIS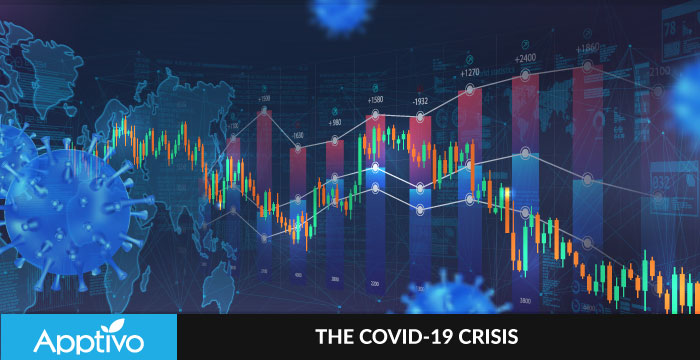 A few months ago, you were busy scheduling meetings, mailing campaigns, handling in-office sales. But then came the coronavirus pandemic which shattered your sales leaving your business devastated:
Lost control and authority
Reduced expenditure
Digital communication
Remote sales setup
Managing a remote sales team comes with the issue of having control. Failing to keep track of your team members' work can lead to them lagging behind on deadlines. So, how do you strategize strong remote team management? How do you navigate your sales team as a virtual leader?
In order to align work with your expectations, it is crucial for you to:
Leverage technology to network and collaborate with sales reps.
Switch managerial styles that were dependent on physical interactions with a digital approach.
Clarify and assign individual roles and grant responsibilities to sales reps.
Ensure information security, as inefficient security systems can cause irreparable damage to the company.
CRM – THE NEED OF THE HOUR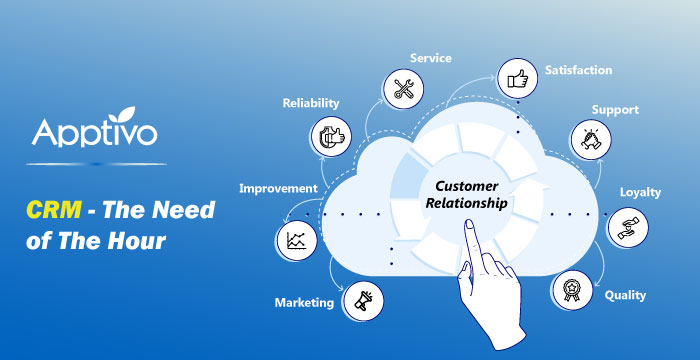 Storing customer data/relations in the form of physical documents will have a deep impact on your sales down the line. When the deal gets bogged down due to manual work, the sales process can't proceed any further and, the entire business comes to a standstill.
Few organizations are still using the traditional manual sales contract processes even during the coronavirus outbreak. However, smart entrepreneurs are switching to Cloud Business Management Software to gain an edge over others by automating processes that would otherwise be impractical in times like these. Now more than ever, businesses are counting on efficient CRM systems for daily auditing activities to ensure the optimal remote working efficiency.
Small Enterprises usually have a cash runway which can last only a few months and eventually it will exhaust. We can't emphasize more on the fact that if you run out of cash, your game is over! In remote work scenarios, it is difficult to observe the daily workflow. You can't just walk over to your team to find out the progress or solve any issues with sales. But worry no more, you can track and monitor the daily activities and progress with a powerful cloud business management software such as Apptivo.
APPTIVO – YOUR TOOL FOR REMOTE COLLABORATION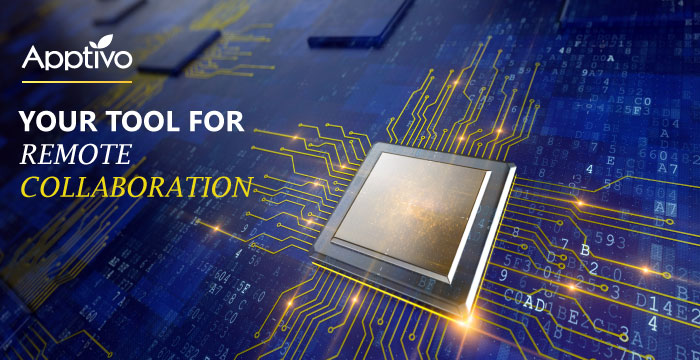 The remote sales process requires considerable monitoring. Apptivo's Cloud Business Management Software provides a centralized storage system to manage the vast amount of data businesses generate daily and provide accessibility to all employees (based on authorization) remotely from their own devices. It can support sales by managing customer relations, providing insights into sales, and facilitating team communication.
Just because we're in a time of crisis, that doesn't mean you should stop contacting new or existing customers. With Apptivo's CRM system, you can start mailing campaigns and continue to track your leads through this pandemic. We are dedicated to helping you leverage CRM technology to optimize your business by cutting down the time required to draft, send, and manage contracts so that you can invest more time in sales.
Automating each step of your sales cycle will reduce the contract approval time. CRM tools save hours of work for sales reps by reducing repetitive tasks. Some of the key features of Apptivo's CRM solutions are:
WRAPPING UP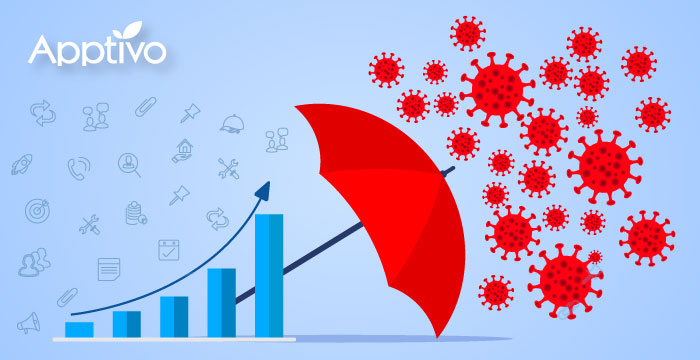 COVID-19 came as an unexpected wave of terror, traumatizing entrepreneurs across the globe. This crisis has prompted a sudden and massive shift of businesses from traditional face-to-face interactions to a remote working model. In bleak times like these, communication may not be as efficient as it used to be in the shared office space. But you can seize this potential crisis as an opportunity to roll out more efficient systems.
You can stabilize your business by ensuring that your entire team is on the same page. We, at Apptivo, will help you overcome the dire consequences of COVID-19 on your business. During this economic stagnation, Apptivo is committed to helping your business prosper by providing you with the best services that will help you overcome these harsh times. Even if you have to spend a few days migrating existing data to the CRM system, it will definitely pay off with an efficient management system facilitating a smooth sales process for your business.
COVID-19: HOW TO MANAGE A REMOTE SALES TEAM
was last modified:
June 30th, 2020
by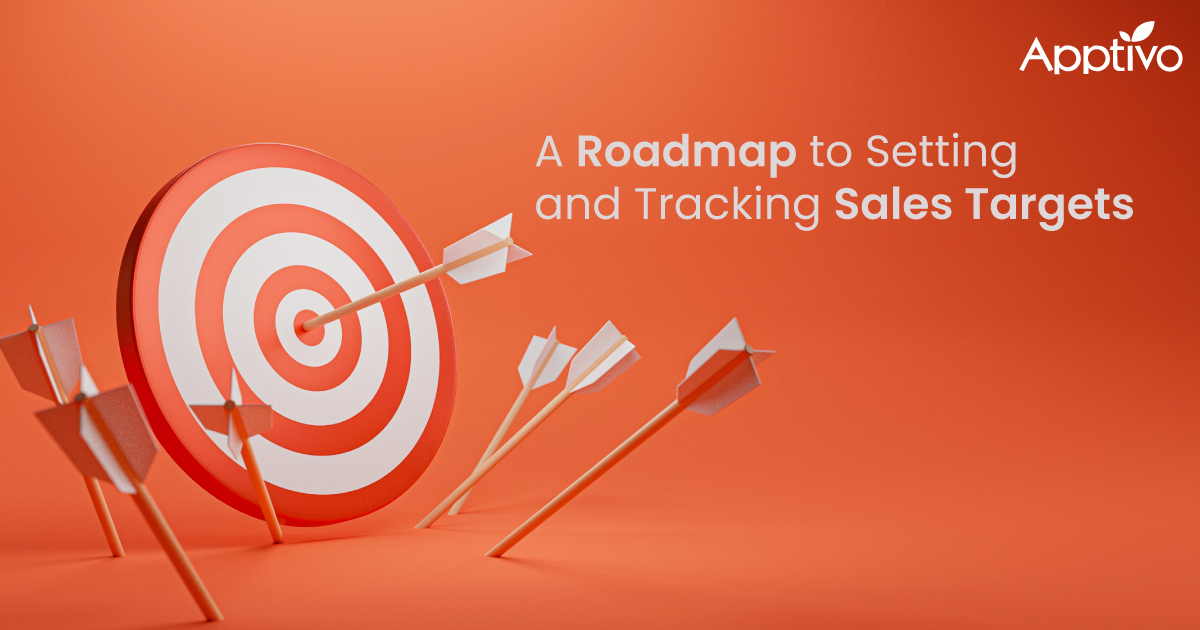 What are sales targets and how do you set and track them?
1. What is a sales target? 2
Read more

→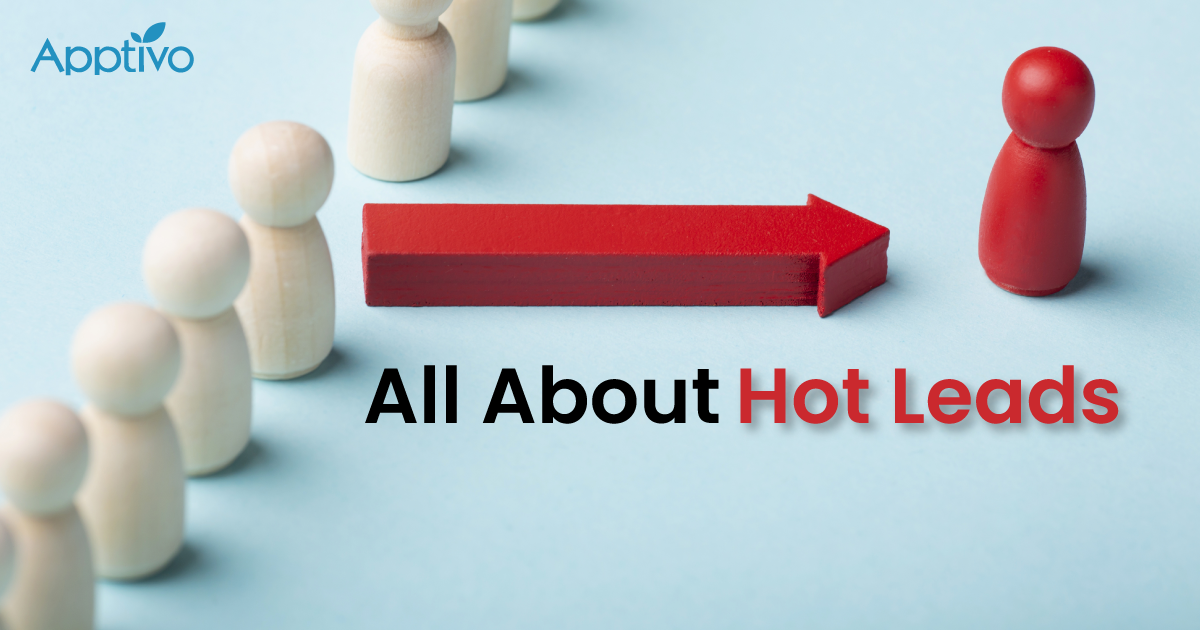 Hot Leads in Sales: Identifying and Converting Effectively
1. What is a hot lead? 2
Read more

→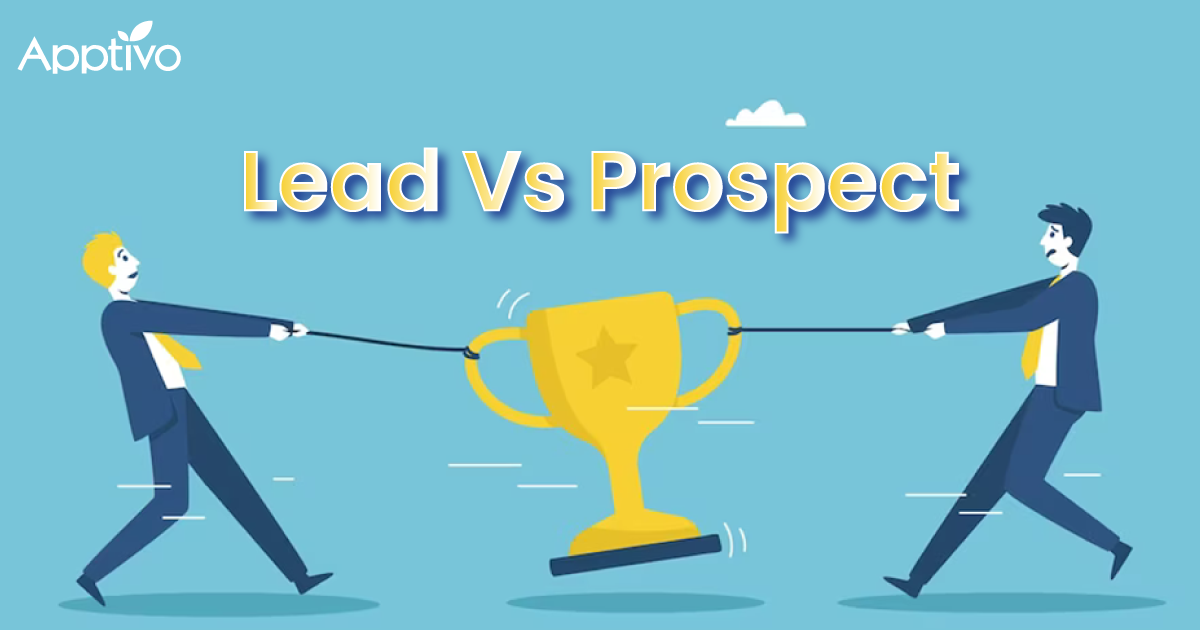 The Difference Between Lead & Prospect in Sales
1. From seeds to success: Journey of leads and prospects in sales 2
Read more

→