The secret of successful marketing, increased sales, customer satisfaction, and overall business growth for a majority of businesses nowadays is CRM software. A CRM software helps you in having a complete view of your business including customer relationships, marketing, sales, and workflow management. Therefore, it is just a complete package for any business to cater to the majority of their business needs. So, with Apptivo, let's know about the basics of CRM Software and how it is such a great tool for businesses.
What is CRM?
Starting with the basics, let's know what CRM Software is. A CRM or Customer Relationship Management is a software/application that allows you to save and manage your prospects and customer information including their personal information, contact details, accounts, leads, business information, and sales opportunities, etc. But the main advantage of a CRM is that it lets you store all this data and information at a single location so that you can make use of that information across your organizational operations and not have to look anywhere else for anything. So, in simple words, a CRM is essentially a contact list that stores more than just contact details and uses that additional information to provide you with valuable insights to grow your business. Moving on, let's talk about how CRM helps your business.
Main Benefits of a CRM Software
It helps in increasing your sales

A CRM system allows you to increase your sales process by streamlining the routing of your leads by centralizing your contacts and making you store all the valuable information at a central place. So, with Apptivo CRM, you don't have to search for contact and lead details in paper files and notes. You can just get all the information on your CRM portal and track all the required details and activities there.

It helps you in finding more leads

With the right CRM solution like Apptivo, you get complete access to contacts and their databases that allows you to track their activity related to your business and sales. It helps you in filtering your prospects and finding the right leads for your business. Along with that it also provides you with valuable insights based on contact data so that you can have a detailed analysis of your prospects and work on turning them into leads.

It helps in increasing customer satisfaction

When talking about customer value, Apptivo CRM makes it crucial for your business to have it as it gives you access to solutions ranging from customer self-service to cloud contact center. It provides a great interface between your support agents and customers along with letting your reps keep track of all customer activity. Apptivo CRM makes it easier for your support agents to deal with customer issues by providing them with all the data about the customers so that they can give them the best solution to their problems.

It saves your time

One of the major benefits of CRM is that it provides you with automated solutions to most of your business needs. It does so by automating repetitive tasks that don't need much time to be invested. With Apptivo CRM, you can have simple business tasks such as email marketing, campaign communication, and routing of leads automated so that you don't have to waste your valuable time on repetitive tasks. Automation also ensures that you don't miss out on any leads and contact information.

It helps in better team collaboration

While using a CRM solution, you can make the information stored in it to be accessible across your organization, so that all your employees have access to it without having to roam across different departments. With Apptivo, you can make your employees have access to customer data and information stored on the cloud so that they can have any work done anywhere, anytime.
How a good CRM like Apptivo helps your business?
CRM is all about realizing what you know and having access to the right knowledge and information when you need it. It is crucial for your organization's management as it helps in knowing more about your customers, their value for your organization, and how you can establish better relationships with them. It helps you in supporting your customers by letting you know what people and relationships are right for your business and how you should focus on them. It does so by making you aware of the level of interaction you've had with your potential customers right from the first day you've made contact with them and tracking their transition from being a prospect to a potential customer having a strong consideration to getting connected with the brand.
Moving past the fundamentals of CRM, you'll be delighted to find that it can assist you and benefit your business in other broader ways. Without a good CRM like Apptivo, there are certain things you wouldn't have otherwise discovered such as information on the teams performance and company insights. Therefore, Apptivo CRM is an efficient tool that lets you ensure that every person in your organization works while keeping in mind the same goal. So, the basic point of a great CRM such as Apptivo is that it helps you in improving the bottom line of your business.
Conclusion
CRM's are all about increasing revenue, saving time & money, and giving your customers an experience that they can remember for all the right reasons. In a very broad way, CRM can be characterized as the efforts made by a business to establish, build, and sustain a healthy and long-term relationship with its customers while making use of and reaping the benefits of technology. Regardless of the scale of an organization, there is a solution for every business out there. So, there has never been a better time for you to join Apptivo.
CRM 101: What is CRM?
was last modified:
March 26th, 2021
by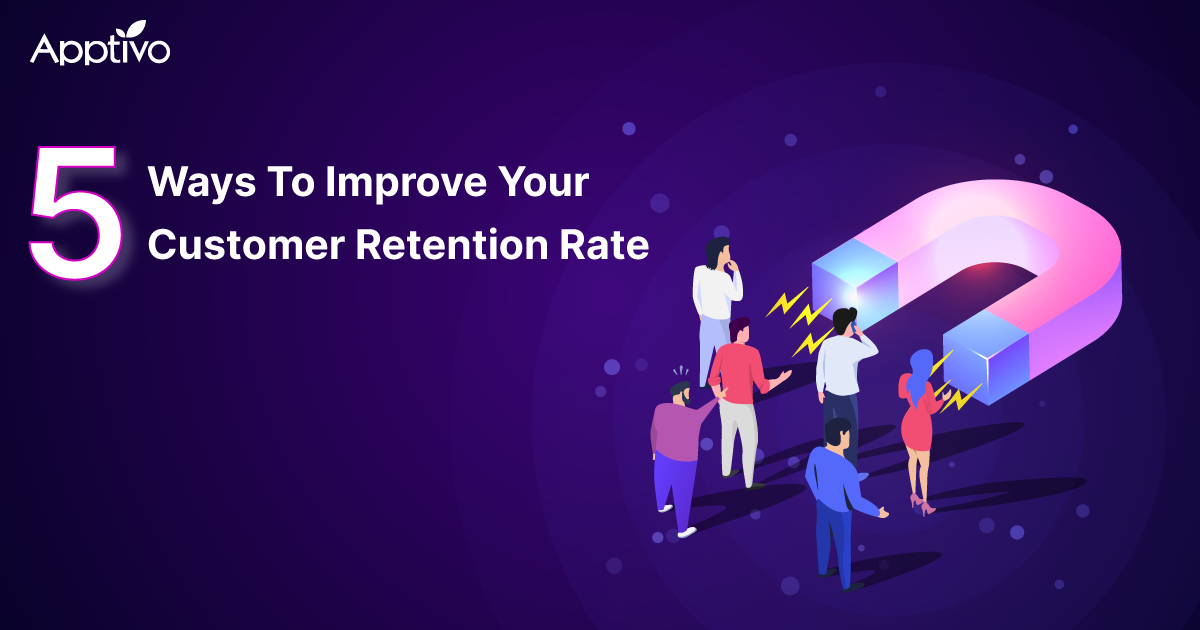 5 Ways To Improve Your Customer Retention Rate
As quoted by Shep Hyken, "A brand is defined by the customer's experience. The experience is delivered by the employees"
Read more

→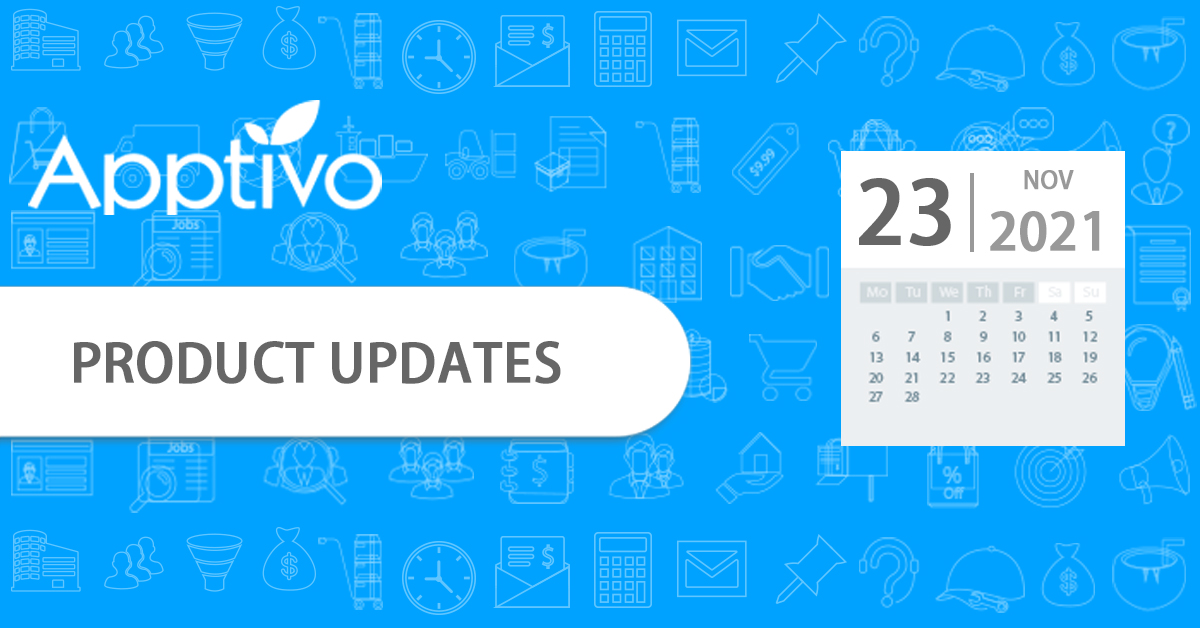 Apptivo Product Updates as of November 23, 2021
Welcome to Apptivo's most recent product updates. At Apptivo, we are always updating our solution to enhance the customer experience and bring the newest and best functionality to fulfill the organizational goals
Read more

→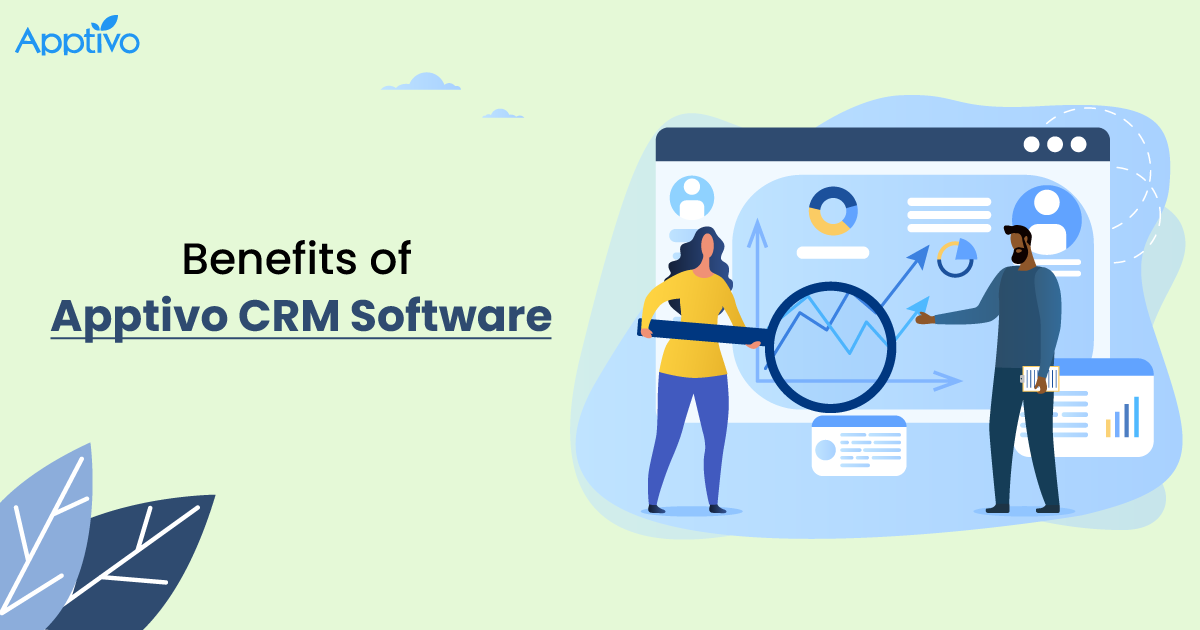 Benefits Of Apptivo CRM Software
Are you finding it challenging to manage your customer relations? Are you looking to switch to CRM Software? Are you unhappy with your current CRM platform? Then, this blog is a must-read for you and your organization. Wondering why? Well! This blog walks you through the evolution of Apptivo and how Apptivo CRM solutions have the potential to bring a huge difference to your business
Read more

→