As 2022 is moving forward, we are getting ready to witness huge changes in metrics and trends across different markets and industries. Advanced technology and techniques are implemented continuously to make the world a better place to work. Furthermore, the conventional methods are now turning redundant and the new methods have become productive and time-saving. These new procedures are simplified and make the workflow easy. However, when it comes to businesses and customer relationships, some huge expectations and predictions are linked with CRM trends 2022.
As it has been previously seen that CRM Technology has helped businesses in numerous ways, CRM providers are continuously working on increasing the capabilities related to their solutions. Due to the increasing demands of businesses and the relatively shrinking array of solutions to their problems, CRM has become a crucial need of time. With changing times, there is a possibility of seeing innovations never seen before.
How To Develop A CRM Strategy?
When it is about CRM Software, most businesses fail to comprehend why they need CRM software for their company. This acts as a crux in developing the CRM strategy for any industry. A company must understand the main motive behind integrating with a customer relationship management solution for their business and then, map out the timeline for the goals they plan to achieve.
Once this is done, companies have to segment their customer base, prioritize their customers and enable sales teams to concentrate more on customers with higher priority levels. When you determine the customers and their common characteristics, the sales team can easily identify the potential buyers and convert them to loyal customers. With this information, connect with your teams regularly to understand the customer base further and make changes to the sales strategy.
CRM strategy doesn't end with devising the goals. It is about consistency where employees have to continuously revise the process to meet the cloud CRM trends. Some of the best CRM 2022 aims to make this a reality. They constantly look for ways to mend the cracks in their software that sets roadblocks for their customers. Later, they analyze the future CRM trends in CRM and implement them in their software for increased productivity.
What Are The Emerging Trends In CRM?
We can expect to see new ways of interacting with customers and much more. Let's take a look at the key CRM trends that are expected to take shape in the coming days.
AI for the Win
Nowadays, AI is the talk of every industry and has gained enough attention to make its way to CRM technology. AI has all the capabilities required to disrupt the complete market chain. Many industries have started leveraging AI to make their work systemized and reduce the time spent on tasks that can be solved through AI. The application of artificial intelligence finds more significance in customer service. According to a Study, by 2025, 25% of customer operations will use virtual assistants.
It is confirmed that AI will become the new CRM trend in 2022. Analysis of different organizations has shown that when integrated with CRM, AI alone is capable of boosting global business revenues by more than a trillion by the end of this year. Further, it is predicted that AI use will create more jobs in the customer relationship management CRM softwares. Contrary to common belief, AI will create more jobs than it replaces the existing ones. This job generation will increase the scope of CRM tools, thereby, increasing the visibility of businesses.
The worth of AI in the CRM market would be a topic of greater discussion. Hence, AI isn't just the next major trend, it is the next king too.
Advancements in Conversational Technology
Moving on from AI, next up in the list of trends is another technology that is revolutionizing across industries. Studies have shown that more than 90% of users prefer Voice Technology over others. The integration of voice technology into different aspects of CRM software would be so beneficial for companies as it would allow them to carry out different business tasks more easily. Hence, in the coming days, we can see more and more CRMs in line with their voice assistants and a set of conversational technology applications.
Imagine this, your customers reach out to you through phone service but your CRM doesn't have the required resources to manage them. Isn't it frustrating? You have to use a separate voice service software to manage the phone calls. In the worst case, you would end your integration with your current CRM solution and sign up for a new one that supports conversational technology.
In short, when you are able to manage your calls, log them, monitor the performance, and track the history from a single cloud platform, it becomes easier to handle the everyday activities in business.
Integration with IoT
IoT is a huge domain that has excelled across different industries in the past years and would continue to do so in the coming years. But, the corporate world is among those who haven't leveraged the potential of IoT yet. The coming year is expected to bring huge changes in the adoption of IoT technology as companies would improve the use of data collected by IoT devices to improve customer experience and ultimately foster a great relationship with their customers.
IoT helps to identify ways through which you can improve the services offered to the customers. It focuses on proactiveness and providing end-to-end solutions to customers. It pushes your business towards digital transformation. When you integrate your products, equipment, and CRM solutions, you open doors for maximized productivity that enables sales and marketing teams to attend to customer requirements through a value-based approach.
One of the classic examples is automatically identifying the faults or leaks in the products and requesting the concerned team to take appropriate action even before receiving complaints from customers.
Prime Focus on Customer Experience
One of the major factors that contribute to the success of a company is the customer experience. For a long time, customers have been judging the quality of the business from the experience they have had while dealing with it. So, it is not of surprise that companies would focus mainly on improving the factors that result in affecting their customer experience. They would certainly work on better and more customized customer service to provide the best customer experience.
Customer satisfaction can either make or break a business. Since they are the pillars of any business, it is of paramount importance to ensure that the best service is delivered when they reach out to your team. Be it the first call, purchase call, or support call – they must receive the best service that will increase the lifetime value of customers. Hence, customer experience is an important CRM trend.
Looking at the other side, a good customer experience has higher scope to bring in more customers. Word of mouth is a powerful tool that makes the existing customers introduce our products to new customers. And there is a higher probability for these leads to convert into customers as they already trust our product.
Importance of Self Service
In the age of Automation, it is important to address the impact of technology on your customers and your relationship with them. Chatbots and conversational AI are the frontiers of new businesses, but they don't effectively serve in some conditions when they aren't required. So, CRM providers are expected to work on integrating AI solutions in their CRMs so that it allows them to solve their issues by themselves without wasting their valuable time in call queues to the support executives.
Nowadays, customers prefer finding solutions or working through their queries on their own. They believe that it saves their waiting time on calls. When there is an exclusive app or portal that enables customers to interact directly with their executives or support team, they can easily track and attain speedy results. A self-service solution also makes the customers feel empowered and create a sense of confidence in your products. When customers are able to figure out things about your product on their own, then it means the product has a better user experience.
Mobile CRM is the New Face
Looking a few years back, CRM was just a technology confined to office spaces without even reaching digital platforms inside the offices. But as different technologies are advancing, it is expected from CRM software to match the standards of other technologies thereby, bringing the best experience to mobile users. Businesses are encouraging their employees to work remotely and in that condition, a Mobile CRM experience is necessary for them to have a great working option. Hence, Mobile CRM is the latest trend to look forward to.
When your teams have a mobile solution, the employees can easily follow up on their tasks and provide solutions from anywhere, even when they are away from their desks. The development of Mobile CRM has become a boon for employees to easily collaborate among themselves and communicate with the customers.
Integration with Social Media
The integration of CRM with social media is expected to be of great benefit for various businesses. It is the most anticipated trend in the CRM industry as businesses would be able to gain valuable insights on their customers from the data being made available to them from social media. Analyzing the data on their social media platforms and leveraging it would lead them to create better customer relationships. It would also allow them to link and interact with their potential customers and stakeholders aside from business terms to have a better connection with them.
Social media platforms like Facebook and LinkedIn provide the necessary tools for CRM companies to establish integration, collect information directly from social media, and store them directly in the customer database. This data is easily accessible by the sales and marketing teams for further follow-ups through different sales stages.
Understanding the new generation
As the world is moving forward, we're entering into a newer generation where people at all levels of industries, markets, and networks are focused on new mindsets and working practices. So, CRM providers must account for changing trends in the corporate communities and software users. Also, they need to work on better analytics so that the users get access to better customer information as well as valuable insights on future trends.
These are the key CRM trends to look for in 2022 as we are witnessing huge changes in different aspects of markets and industries because of the COVID-19 pandemic. So, the new trends are likely to remain for a long time now and it would be great for companies who account for the same.
Conclusion
CRM Software has been a great tool for corporations for some time now and in the coming time, it is set to become better as new trends would bring more changes in the dynamics of the industry. Our native CRM Software, Apptivo has already launched most of them and will continue to do so with the advancements in technology. Further growth in customers and integration with different technologies would surely be beneficial for future industries.
Frequently Asked Questions

CRM Trends – What to expect in 2022?
was last modified:
June 6th, 2022
by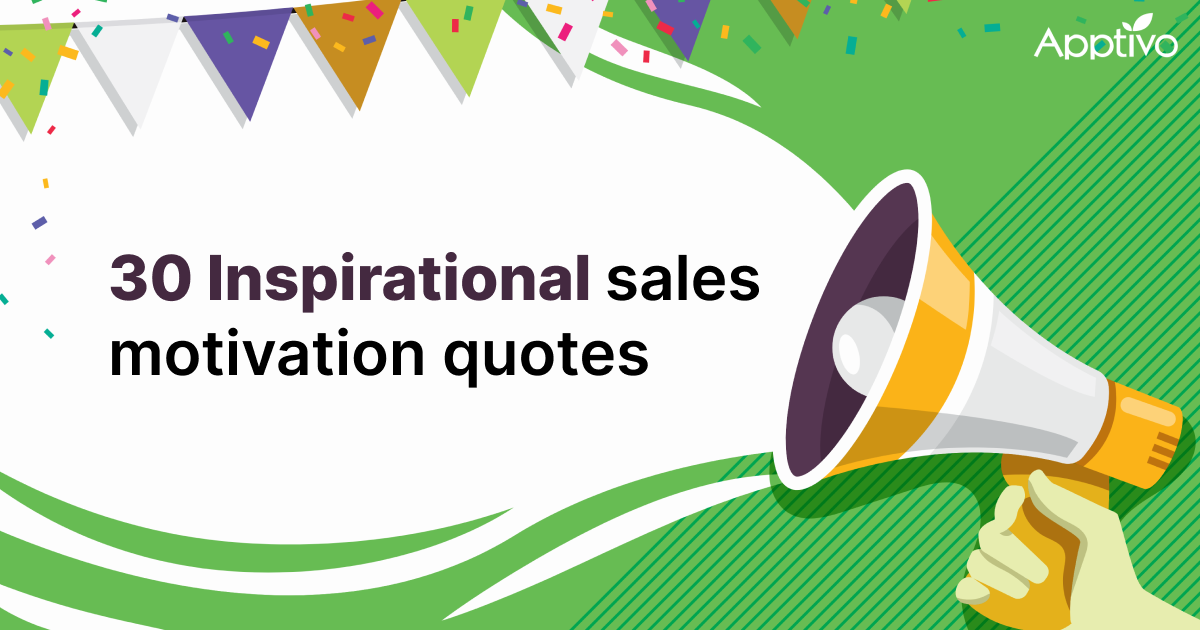 30 Inspirational sales motivation quotes
Introduction Sales is an important part of business. Even the most successful and motivated salesman needs to be pushed and pumped at times to reach the desired target
Read more

→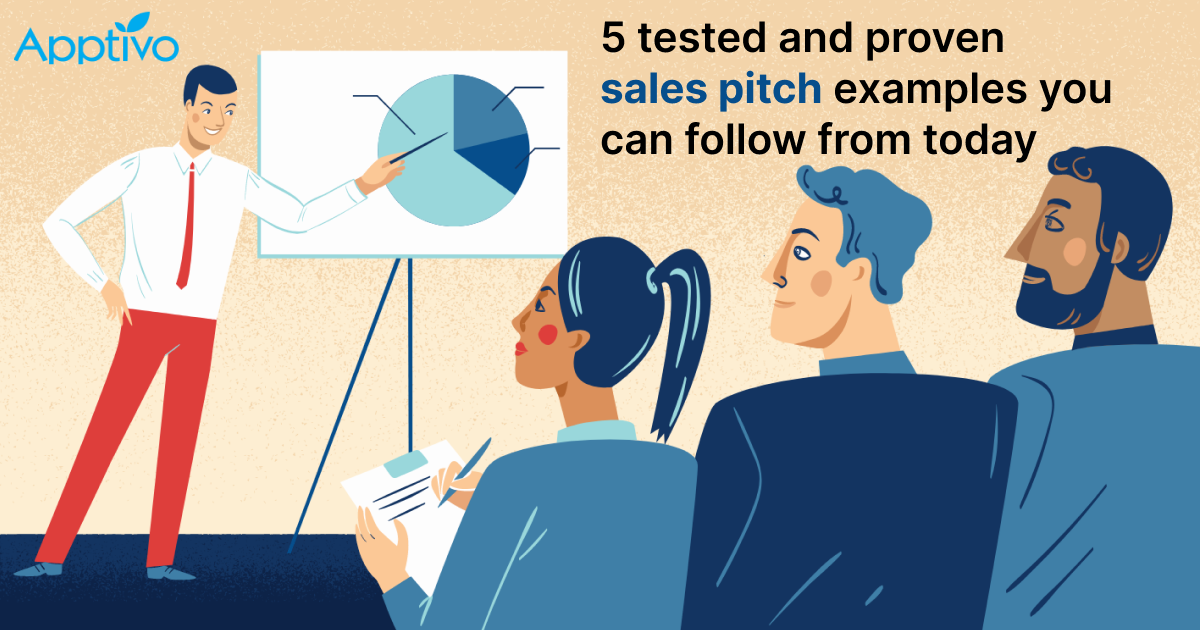 Five tested and proven sales pitch examples you can follow from today
Introduction A prospect is likely to be excited about the opportunity that the sales team is offering and they also kind of encourage them to take steps to move along the funnel, which is ultimately a good sales pitch. Sales team should use the sales pitch as a compelling story for every client
Read more

→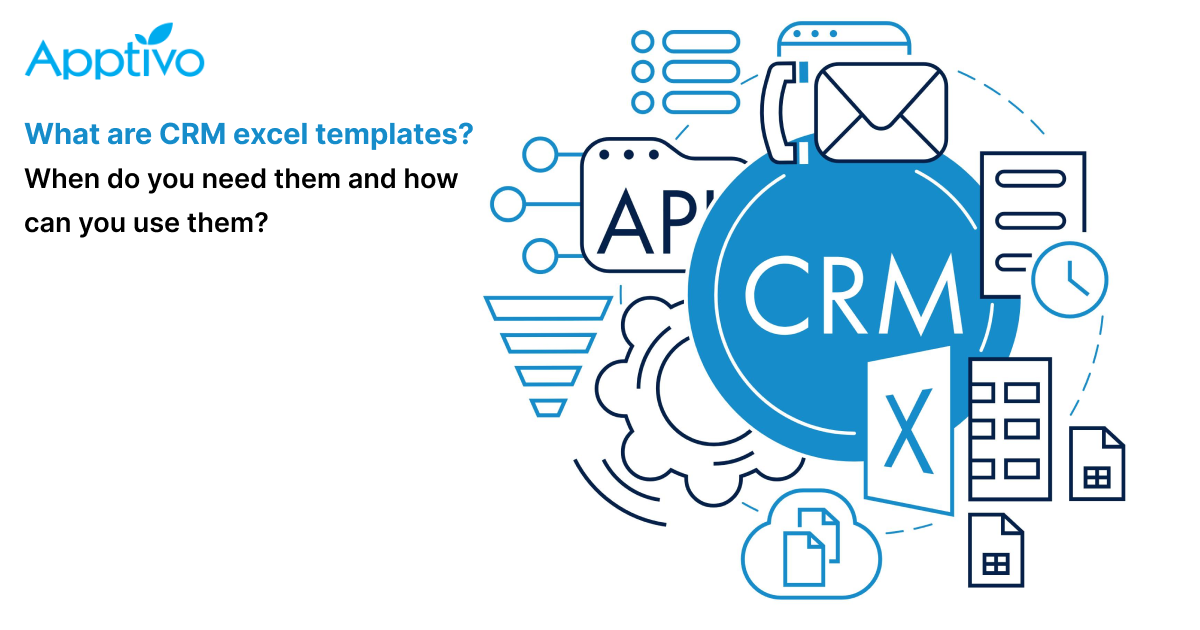 What are CRM excel templates? When do you need them and how can you use them?
Introduction In a world of abundant choices and unrestricted geographical/demographic reach, the limits of conventional businesses are broken; today, finding customers, reaching out to them and achieving conversion have no limitations. Businesses can sell to customers located anywhere in the world
Read more

→