New Year is round the corner! People are looking forward to taking resolutions like every year. People start the year with gusto and enthusiasm, yet, 92% of New Year's resolutions are abandoned, according to a study by the University of Scranton.
A similar trend can be noticed in businesses as well. Cometh the New year, businesses look forward to new opportunities, and set new targets! And like most New year resolutions deadlines come and go and targets are never achieved.
While it has been relatively easy to generate leads and identify potential customers, it is becoming increasingly difficult to convert them due to a multitude of factors. Chief amongst them is that sales and marketing teams end up chasing a lot of rabbits and inevitably are not able to devote enough time to all leads generated, and many end up buying from competitors.
Plans fail when strategies are not effective. The strategy we are focussing on here is Lead Nurturing. Lead nurturing is a deliberate, orchestrated set of activities that ensures every lead is engaged with the brand or product, or service to ensure that no lead slips through the gaps.
Importance of nurturing your leads
In a world overwhelmed with competitors, businesses need to go the extra mile to acquire more customers. Devoting time to define, divide into milestones, and develop strategies to nurture leads decide their effectiveness.
A sound lead nurturing plan can help organizations achieve a substantial amount of their targets.
1. Introduces potential customers to the company
Creates an impact on potential customers and generates awareness about the product or service in detail. It helps position the product or service in customers' minds and answers 3 questions: Who, What, and Where.
2. Aids in building audience trust
Nurturing leads by knowledge sharing, and validating testimonials, builds trust with them and incentivizes them to invest in a partnership that is about more than just making sales; it's also about giving them resources and knowledge they need and answering the question, Why buy?
3. Enhances the sales approach
By nurturing leads with communication that addresses How and When, with an objective of creating urgency, speeds up the Sales cycle helping salespersons to close faster.
Components of a lead nurturing strategy
It was rightly said by Mehmet Murat Ildan "Appreciate water before you are thirsty! Appreciate all the good things before you need them!".
Every lead should be perceived with the same intensity as a drop of water to a thirsty man and pursued as such.
Much of lead nurturing is guiding the customer through the sales funnel.
1. Brand Awareness
Since there is no assurance that the Leads generated are fully aware of your brand, it is important to have a mix of communications in your lead nurturing strategy with a specific objective of creating Brand Awareness. It is important to convey the Brand Promise at a high level and communicate Brand Qualities to the lead to ensure the Lead gets a 360° view of your brand.
Now, this can be done by:
Highlighting differentiators

Brands that recognize that strategic branding goes well beyond attractive website graphics and responsive mobile design beat their competitors.

Apple is one of the best examples of a company that has drilled in on its differentiation and prospered as a result. They distinguish themselves from their rivals through their distinctive operating systems and sleek designs than those of their rivals.

Brand Qualities

Every brand has unique qualities known as brand attributes, such as reliability, relevance, consistency, and optimal positioning. Customers notice these characteristics when they look at a business as a whole rather than just the things it sells.
2. Consideration
As part of the Lead Nurturing strategy, it is important to stimulate Leads to actively consider your brand, product, or service. Proactively communicating, how the brand, product, or service adds value to the customer considerably increases the likelihood of conversion. Leads Nurtured thus, start building trust in the brand.
Now, this can be done by:
Showing Competitive Analysis

Mapping your strengths and deliverables as against competitors will enable Leads to see how they can benefit from your product or service.

News & Events

Look at every event happening inside the organization with a PR prism and communicate every such event to Leads. Be it CSR, HR, L&D activities, Social Awareness programs, participation in public events, visits from industry leaders to your facility, or even individual achievements by leaders – make them newsworthy and report on them to your Leads. Well, it is sure to build your reputation.

Highlight new features

We are obsessed with innovation, and nothing much excites us more. Customers are more likely to build a relationship with a company that can show they are continuously improving its deliverables.
3. Validation
Gaining trust requires both offline and online appraisals of business work from independent parties. The most widely used validation is a Google review. A few more are listed below:
Third-party Certifications

Encouraging third parties to gather and display reviews provides a neutral validation of your product or service. They play a key role in enhancing a brand's reputation and consumer acceptance.

Testimonials

According to research, 92% of people believe recommendations from their peers, and 70% trust recommendations from strangers. Sometimes it addresses the problems of the customers and helps them in making better choices.

Awards & Recognition

Awards and recognitions enhance a company's credibility in the eyes of customers seeking guidance and representation. In times when you need to distinguish from the competition, these items can help your business. This group of people is always shifting.

Case Studies and User Stories

Do case studies and user stories that will provide valuable insights to both businesses and customers on the actual value transfer that happens.
4. Referral
Word-of-mouth recommendations are the best form of validation. It is a real testament to the customer service provided. However, word of mouth is not limited to customers alone, even Leads are excellent sources of referrals and by focusing on getting referrals from Leads businesses can generate more leads.
ROI of a successful lead nurturing program
Measuring return on investment will help establish long-term campaign goals and will enable businesses to assess the effectiveness of various strategies. By comparing the revenue generated from nurtured leads to non-nurtured leads, ROI can be calculated.
To increase ROI, it is crucial to boost lead creation efficiency, follow up with interested customers, and acquire fresh leads.
How to plan, implement, and optimize your lead nurturing program in 4 simple steps?
1. Define your leads.
A lead is, to put it simply, a person or group who is interested in what a business is selling. Sharing contact details, such as an email address, a phone number, or even a social media account, demonstrates interest.
A prospective customer may be categorized as cold, warm, or hot depending on their level of interest.
2. Build your lists.
To channel the budget invested, pay closer attention to specific lead channels where the audience is present. Listing might be done through organic search, social media, email marketing, or content marketing, where there is a bigger audience count than with the other methods. Every firm, though, must strategize for its specific market.
3. Segment your audience groups.
Businesses need to segment their audience to create and deliver tailored content, which in turn increases customer confidence in the brand.
4. Test and optimize your campaigns.
Companies employ the approach of "campaign optimization" to increase the effectiveness of their marketing or advertising initiatives. It enables them to get the best outcomes possible in terms of marketing or advertising.
Wrapping up
Every lead is different and comes with a specific need. Every lead has a different preferred channel. However, to develop a long-term relationship with the lead, the brand must be omnipresent and at the same time endeavor to provide customized engagement.
Set a business goal using these suggestions, then start providing leads with the information they need to decide to buy! Access Apptivo's free trial to set and track the campaign for a better forecast. Just click the link!
Effective lead nurturing campaign
was last modified:
February 13th, 2023
by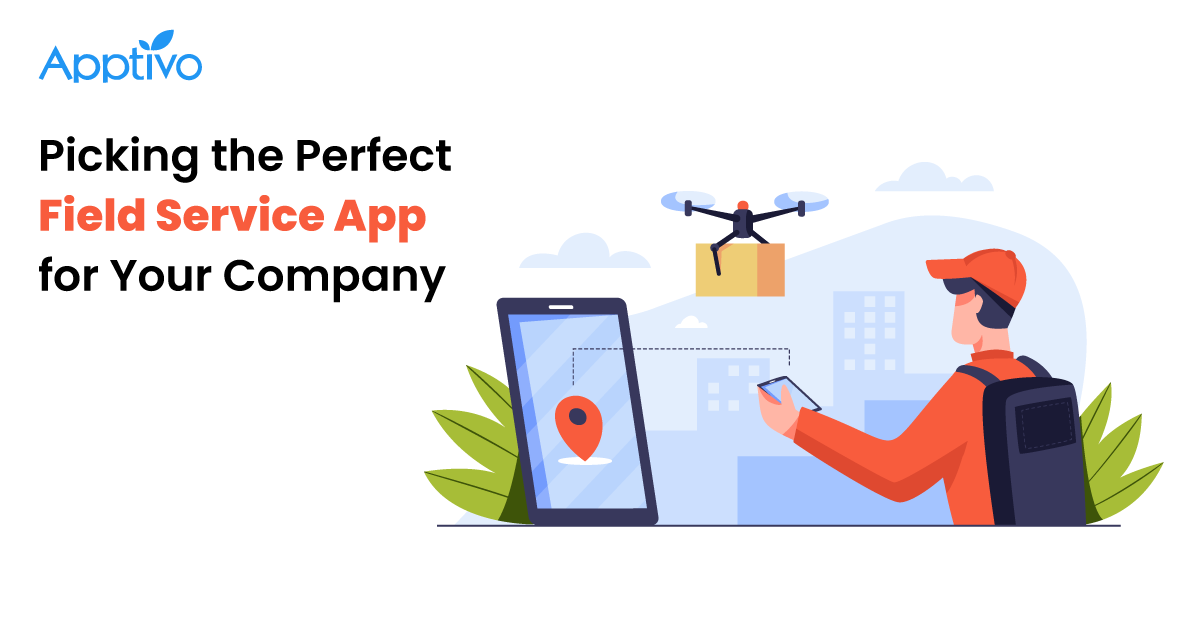 How to Choose the Right Field Service App for Your Company?
1. What is a Field Service App? 2
Read more

→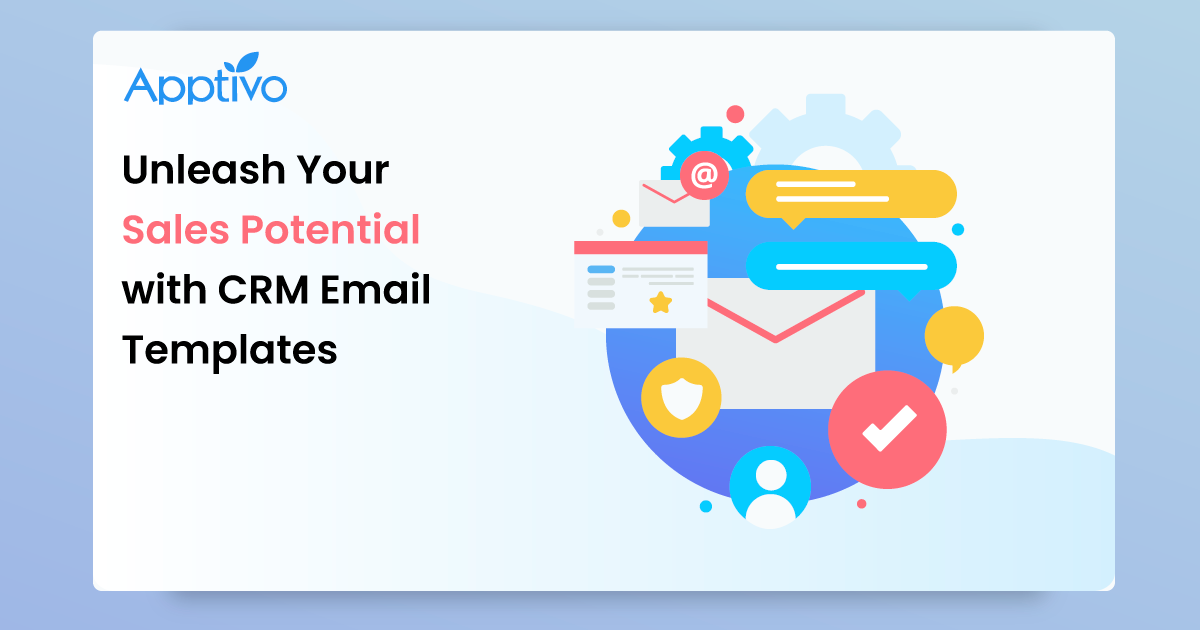 Unleash Your Sales Potential with CRM Email Templates
1. The Power of CRM Email Templates 2
Read more

→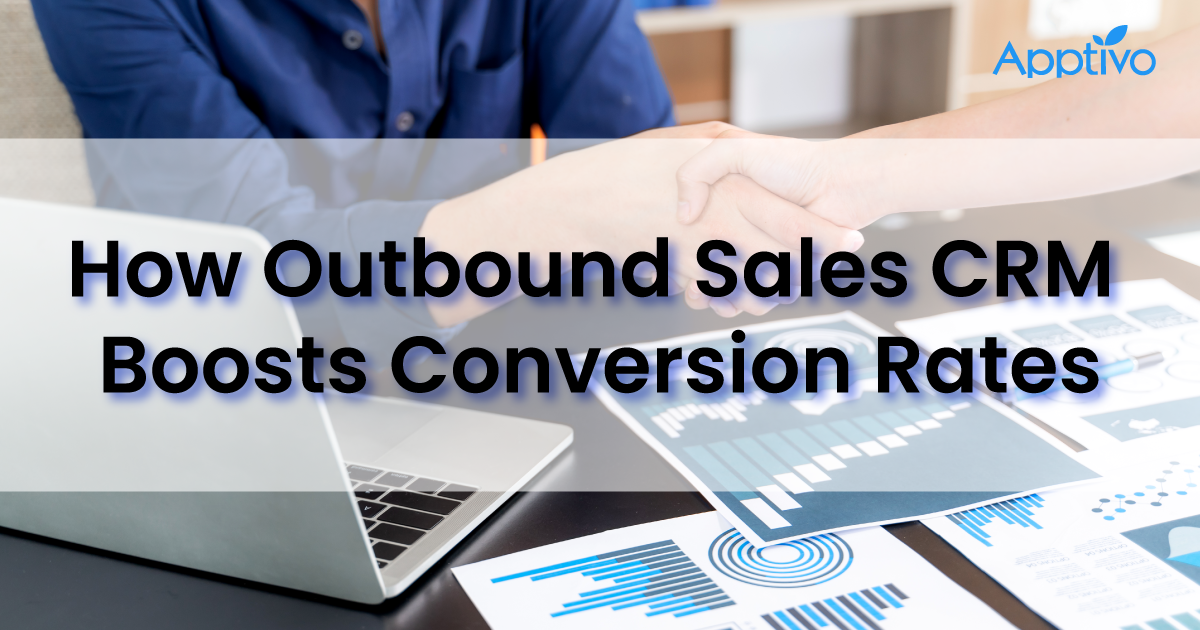 Ways the Outbound Sales CRM Accelerates your Conversion Rate
1. What is Outbound Sales? 2
Read more

→