We have discussed the delay terms and its functionalities in the last blog. We got several positive reviews from our valued customers and users. So here we are going to discuss about another interesting topic "Invoice Workbench".
If the user wants to initiate payment for one or more invoices or scheduled payments you can use this option. This works only for the approved work orders, where it should be under the same customer category.
With our invoice workbench, you can create an invoice with the list of work orders for the same supplier category. No need of selecting all the work orders manually and generating the invoice, if the customer has some number of approved work orders then we can create an invoice with all those details and send it to the customers. The below procedure involves how well we can create an invoice and sent it to the customers,
Creation of Invoice Workbench
In order to create an invoice for the approved work orders using the workbench option, you need to make sure that the "Include eligible work orders from invoice queue" option is enabled else the eligible work order which is ready in the invoice queue will not be shown.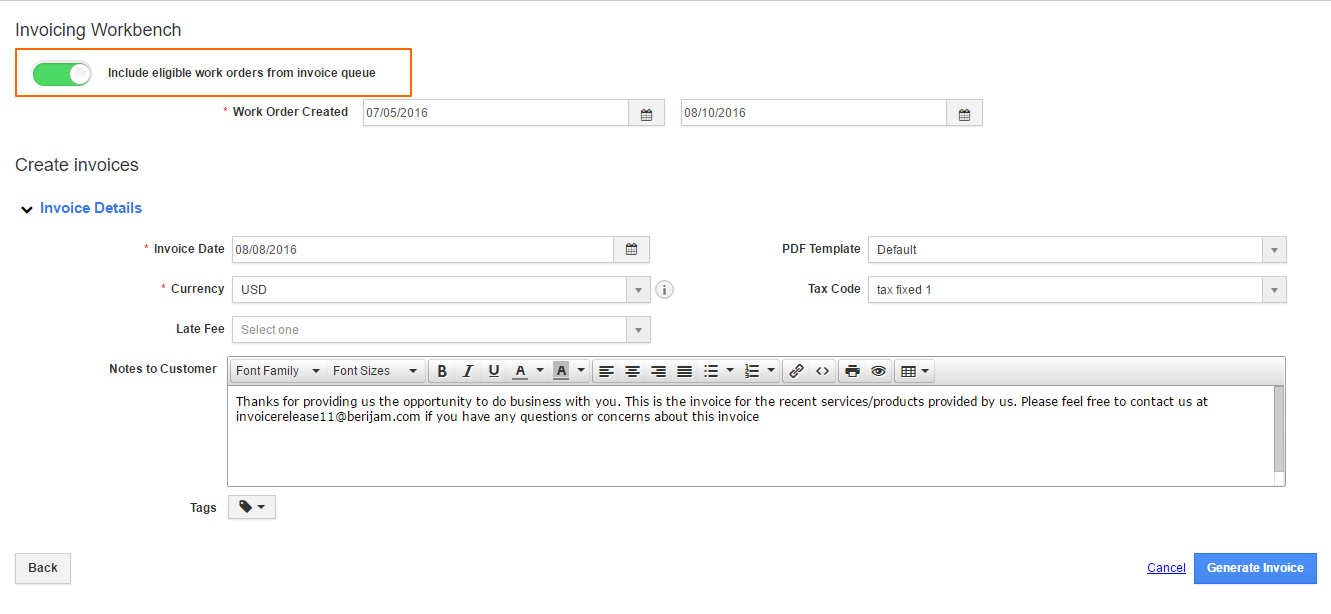 After giving the necessary details under the create invoice need to click on the generate invoice. Now, the batch number will be created for the particular work order invoices.

Then under the "Workbench request", you can check the batch number, a number of work orders, and the invoices associated to it.


For instance, if the work orders is associated to three different customers, then three invoices will be created. And the services or items will be mentioned with the correct amount in the invoice.

After finding the details are correct you can send the invoices to the customers using the "Send" button.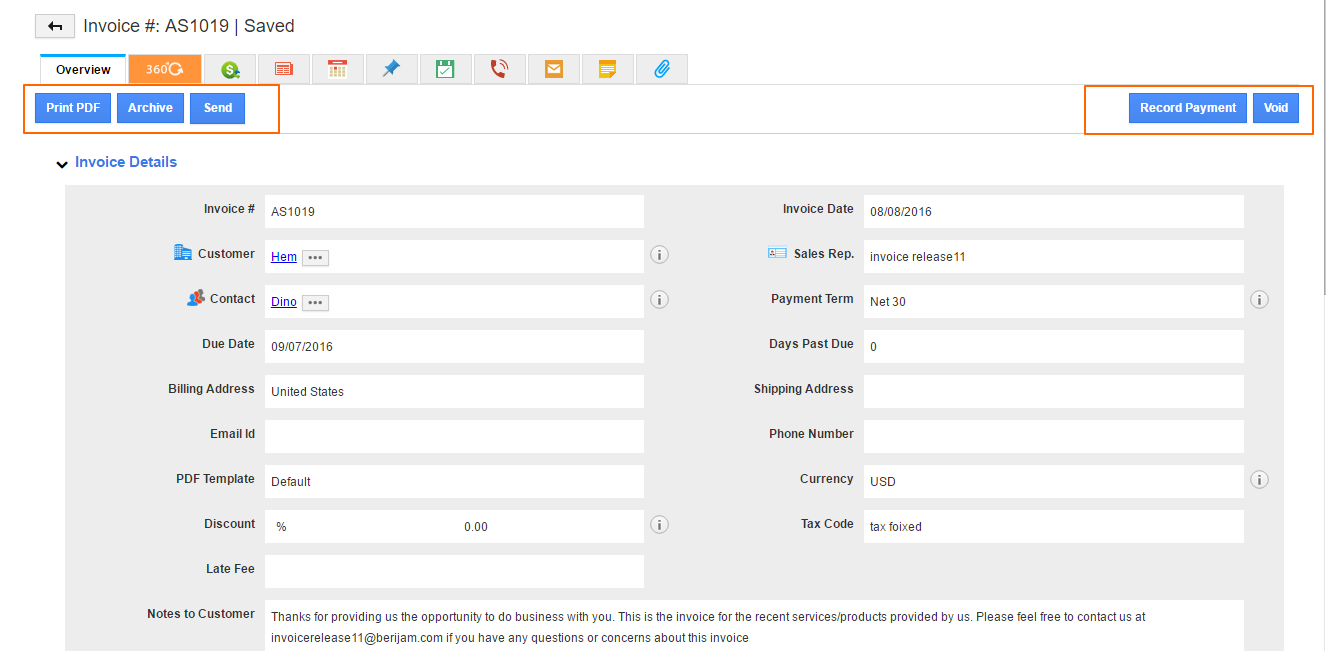 Cycling Frequency of Invoices
You also have an option of recurring billing to the customers. You can select the frequency for the recurring billing as weekly, biweekly, or monthly and the start date and the end date can also be given. Then the recurring billing will start for the specific customers.

So, with this option, you can send the invoices easily to the customers without manually fetched data's and the invoice is sent with one click for the number of work orders.
Our invoicing software is available in Android & iOS portable devices. We are awaiting to discuss many more amazing features in the coming blogs. Be with us for more updates!!
Invoices Created from Work Orders
was last modified:
October 23rd, 2020
by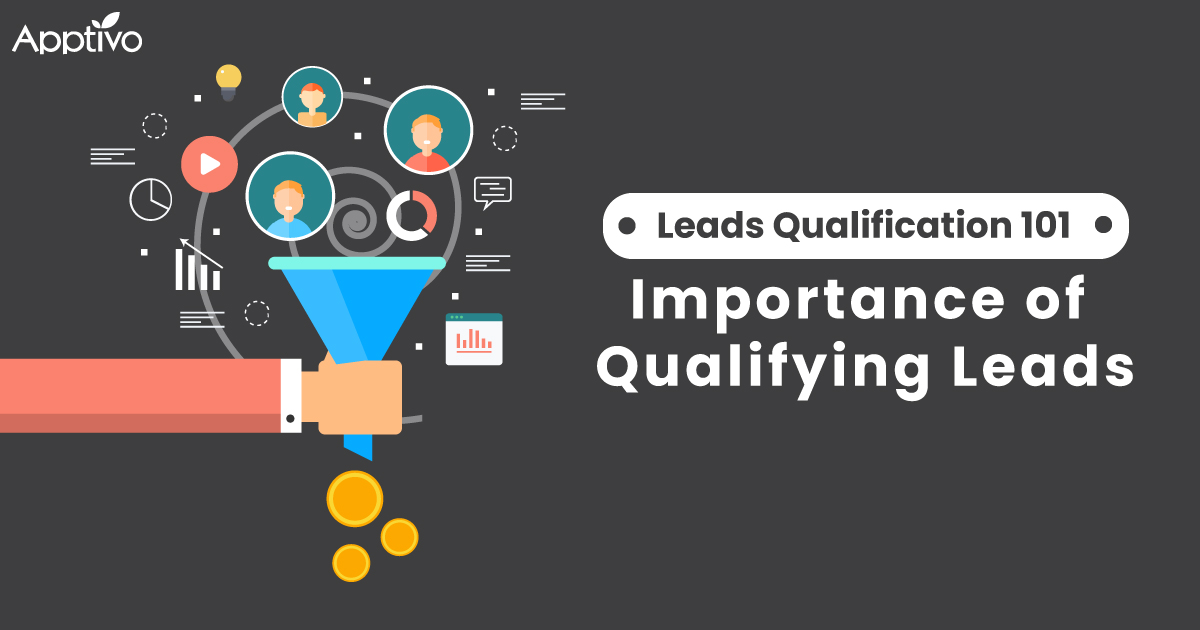 Leads Qualification 101: Importance of Qualifying Leads
Leads are the most fundamental requirement for the smooth operation of businesses for a long time. Companies use different mediums for better visibility of their brands
Read more

→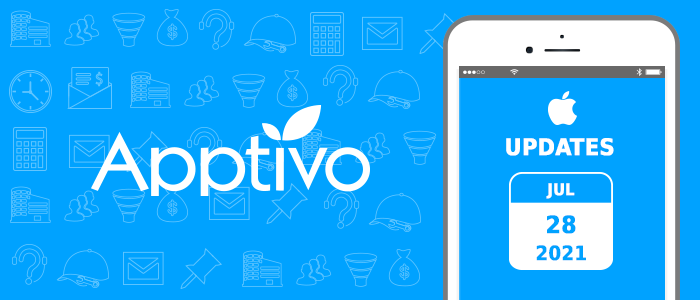 Apptivo Mobile Release Updates as of July 28, 2021 — iOS All-In-One Mobile App: V 6.3.6
We are happy to inform you that Apptivo has released the latest feature updates for its iOS platform. This update focuses mainly on empowering you to create mobile list layouts and email reminders for the tasks & events
Read more

→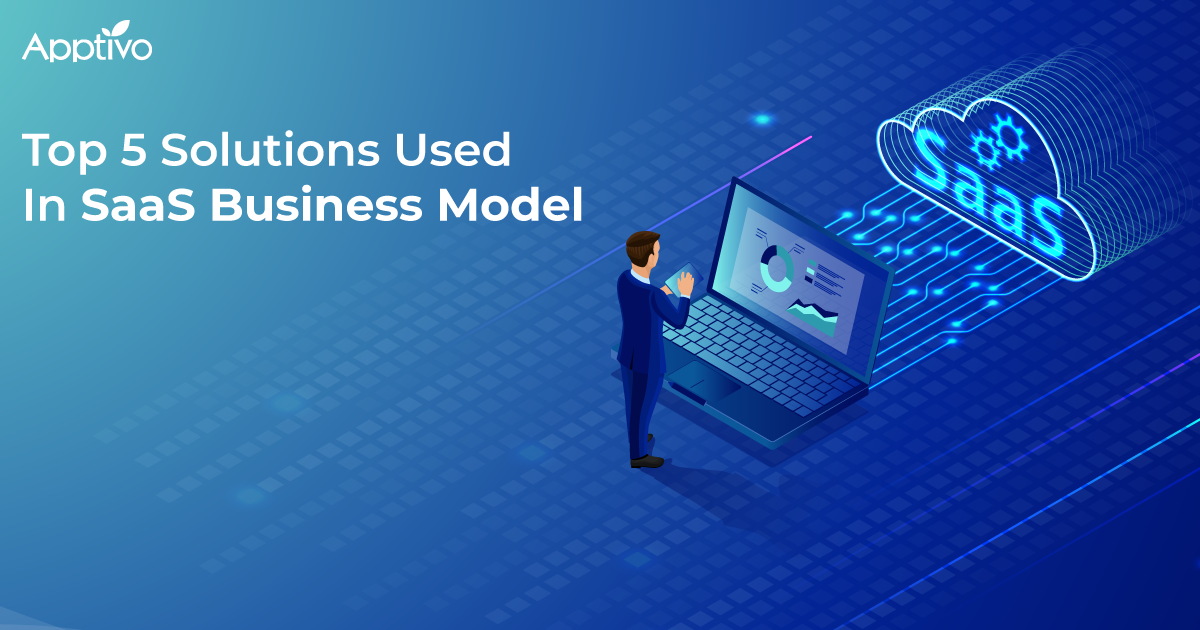 Top 5 Solutions Used In SaaS Business Model
Apptivo offers a cloud platform that allows SaaS(Software as a service) companies to provide an integrated and engaging customer experience to their software users. As a software that grows with the business, the Apptivo suite of business applications offers all the capabilities required by SaaS business model of any size to scale as they expand
Read more

→