Managing their b2b sales funnel is crucial for every organization. Many organizations want to track their sales pipeline in a CRM system, but when a business has multiple divisions, or multiple completely different product lines, you might want to create multiple sales pipeline.  A "pipeline" consists of all the steps, fields, and workflow rules that would apply to a sales opportunity from input to closing the deal. However, identifying the primary stages in the sales cycle management will help boost the salespeople in closing more deals.
A Sales Pipeline management software ensures staying on top of your prospects, giving you full control over the various sales pipeline CRM stages – so you're generally up to date! Besides that, a pipeline management tool encourages you to design your activities with the goal that no arrangement becomes lost despite a general sense of vigilance.
Click here to watch a 45 minute webinar on this topic
What is a Pipeline?
A sales pipeline is a standard process for selling to customers from the initial contact until closing the deal.  A pipeline is divided into several key sales pipeline stages, each stage might have it's own special workflow steps, or details that need to be collected to proceed.
A business might also have multiple sales pipelines, such as offering a different workflow for different product lines, or perhaps to sell to different sizes of customers.
Here are some examples of multi-pipeline businesses:
A photography company has one pipeline to sell to individual customers, and another longer pipeline to sell to organizations.
An IT company has one pipeline to track all services & consulting deals, but a different pipeline to track sales of their networking product line.
A real estate brokerage, who needs pipelines for buying, selling, leasing, and renting both residential & commercial property.
While your sales pipeline ends at closing a deal, it's important to note that the way you fulfill a deal might be dictated by its pipeline.  This is important in Apptivo since you can move directly from the sale to fulfilling a deal.  In our examples above, the IT company might move to project management and track time for their services pipeline deals, but instead they move to an order & shipment for any deals coming from the hardware pipeline.
Pipeline Configuration Options
General Field Layout – Add fields that guide the user through the proper information needed at each stage, define a key attribute to separate pipelines from each other.
Sales Stages – All possible stages any deal might go through, alone with the projected probability to win, and criteria of when a user may enter or exit this stage.
Sales Cycles (Pipelines) – Define each pipeline here, along with the list of sales stages these deals should execute, and the proper order of them.
Value & Visibility Conditions – Change the details present on a deal based on the type, control the user workflow by only exposing relevant fields at the right time.
Security Restrictions – Protect users from seeing data they shouldn't, including making fields read-only, or hiding deals from different pipelines altogether.
Triggers – Define events that occur throughout each pipeline, and a group of automated activities the system should perform when those events occur.
Challenges to Consider
Reporting –Consider what reporting metrics you need to collect, and check the standard filters available to ensure you can report by pipeline.
Sales Quotas –Similar to above, the sales quota feature needs to work together with your pipeline changes.
Security – While you have quite a few tools available to restrict access to deals, plan out what restrictions you want ahead to avoid surprises.
Keeping it simple – You have many configuration options, but keep the end-user's perspective in mind. Offering a minimal number of fields & options makes the system easier for them.
Example: Configuring Your Pipelines
For our example today, we'll take real estate brokerage.  In this example, we'll outline some basic changes involved in creating one pipeline for buying residential property and one pipeline for selling it.
1) Sales Stages & Sales Cycles
Other than doing the basic field configuration, we'll start by identifying the sales stages our deals might go through.  We'll have a single list of stages, and their weighted probability.  Then there is a sales cycle feature which can create different configurations of the sales stages.
Qualify – 5%
Sign Contract – 25%
ID Search Params – 20%
Inspect Unit – 35%
Showing – 40%
List Unit – 50%
Offer – 70%
Closing – 90%
Closed Won – 100%
Closed Lost – 0%
Residential Buyers Sales Cycle
Qualify -> ID Search Params -> Showing -> Offer -> Closing -> Closed
Residential Sellers Sales Cycle
Sign Contract -> Inspect Unit -> List Unit -> Offer -> Closing -> Closed
2) Visibility & Value Conditions
Since these are totally different types of deals, we probably need to collect some common pieces of information (like the contact name, stage, etc), but also details only relevant to one pipeline.  For someone buying, we want their desired search criteria like which areas they are searching for, for minimum # of bedrooms; this is opposed to selling, where I have a specific address, sq footage, school district, etc.
We can manage this by having our users select the type of deal first, then changing the rest of the form to only show the relevant fields & values.
For our example, we'll start by using the "Type" field, and including "Residential – Buying" and "Residential – Selling" as types.
Now in our master layout, we'll go add a section of fields for "Property Information", and then add a couple of fields.  In these fields, we'll use visibility restriction to only show them when the proper "Type" is selected.
We can also have a common field, such as "Extra Services", with values of 'Property Management" and "Referral Program".  In this case, Referral programs can apply to both types, but we only want Property Management to be selected when we're buying a home.
3) Triggers
There are really limitless options on how you can apply triggers to differentiate workflow in your pipelines, but we'll just cover a basic email notification below.  To learn more about triggers, see this webinar on automating processes with triggers.
For our triggers, we'll create 1 trigger for each type of deal.  These triggers will detect when a deal is closed, then notify the manager of those groups with an email.
4) Other Field Configuration & Security
Otherwise, you might implement restrictions around which fields can be seen/edited by groups using each pipeline, and you might use the mandatory conditions to indicate certain fields need to be completed at specific sales stages in crm deal, and/or only for certain pipelines.
Other CRM Planning Resources
That's the end of this blog, but here are a few other relevant articles that will help you develop an effective CRM for your business.
Sales pipeline management is often defined as the process of managing incoming sales opportunities and tracking them across the different stages of the lead's journey until they are finally closed as won or lost.,
A pipeline in CRM is a visual representation of sales prospects and where they are in the purchasing process. Pipelines also provide an overview of a sales rep's account forecast and how close the rep is to making quota, as well as how close a sales team as a whole is to reaching quota. This enables sales managers to forecast the amounts of deals that will close in a given period of time.
Some businesses have multiple different products or services which require very different processes for managing the pipeline. In these situations, you can create multiple sales pipelines to allow you to track each process separately. This gives you much greater control over your sales processes and keeps each one separate for easier management.
Managing Multiple Sales Pipelines in One CRM
was last modified:
July 19th, 2022
by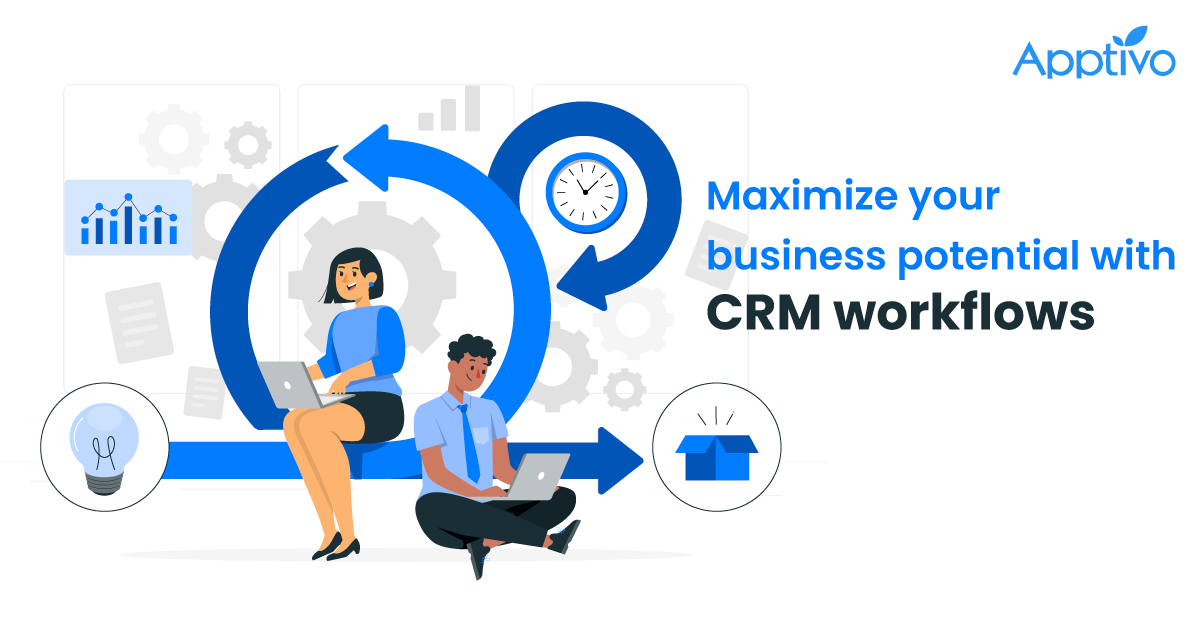 What is a CRM workflow? The Right Way to Boost Productivity and Sales
1. Understanding CRM Workflows 2
Read more

→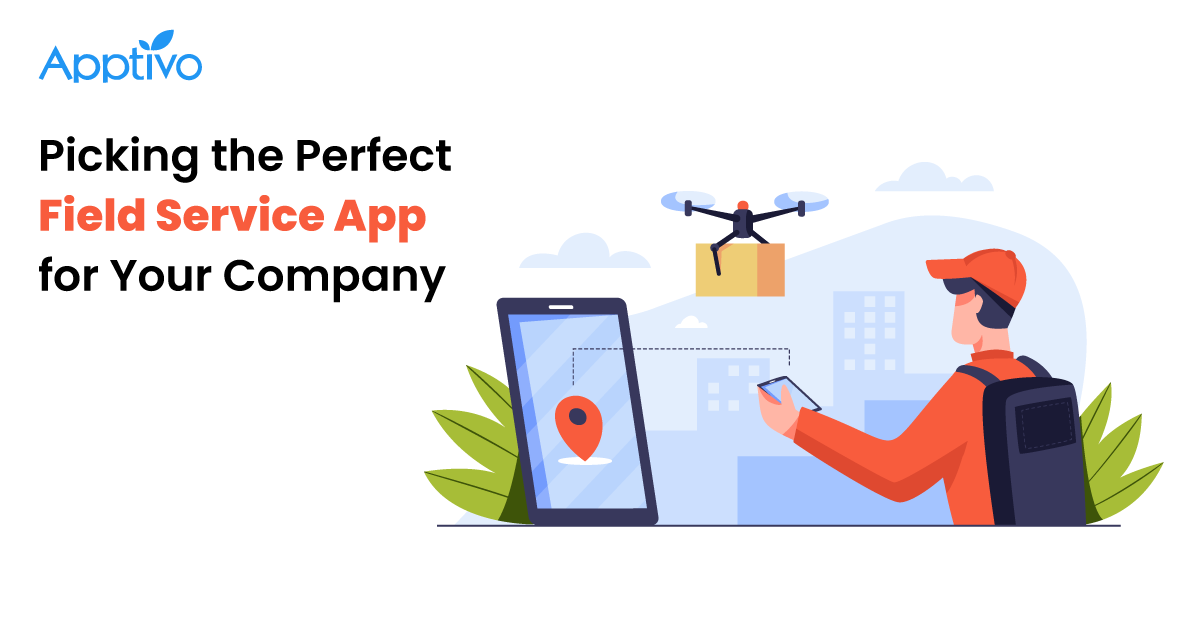 How to Choose the Right Field Service App for Your Company?
1. What is a Field Service App? 2
Read more

→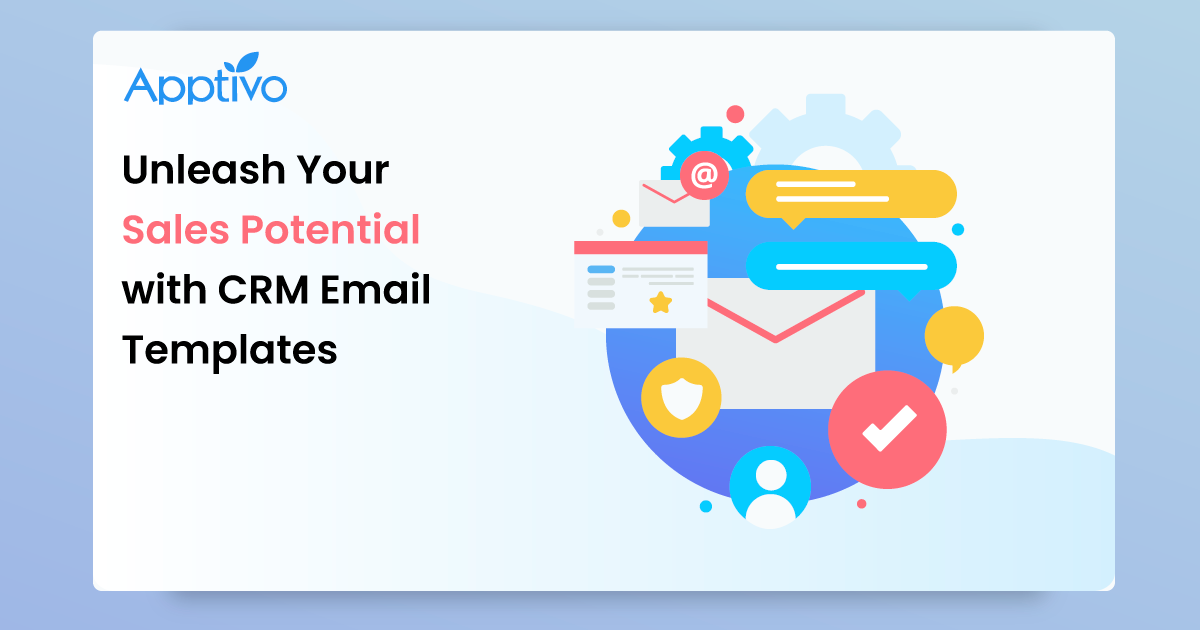 Unleash Your Sales Potential with CRM Email Templates
1. The Power of CRM Email Templates 2
Read more

→