There are 30.2 million SMBs in the US alone. This abundance leads to a pursuit where each vendor sells very similar technology. This paves way for a very competitive environment. But, you have to separate yourself from the rest of the crowd and make a difference. The best way to do that is by developing ever-lasting bonds with your buyers by enhancing your customer relations. This cannot be achieved by a simple mechanism, you require a complete CRM strategy to strengthen your ties with your customers.
Apptivo's Online CRM isn't just for customer relations, though it does that just fine. The integrated suite of applications in the system allows you to control all your business processes in one ecosystem. The complete CRM services provided by Apptivo CRM sales software leave no doubt on the authenticity of the CRM features and enable sales teams to move forward with confidence.
What Are The Main Benefits Of CRM?
The best CRM tools streamline your customer relations strategy. It does not only focus on capturing leads, but it also qualifies them and allows salespeople to track the performance of the leads throughout the sales cycle. A unified CRM integrates the purposes of different departments in your business. The custom CRM solution of Apptivo makes it the best choice for any business as it is tailor-made to serve the requirements of any industry. Here are some of the ways that a unified CRM can enhance your business:
Continuous Data Flow
Team Alignment
Cost-Effective
Streamlined Sales
Personalized Customer Experience
Less Resource-Intensive
Greater Lead Conversion
Single Software Setup
Insightful Reports
Omnichannel Marketing
Continuous Data Flow
The biggest advantage of an integrated CRM is its progressive data flowing model. Having a connected CRM tools list enables you to automatically pass on data generated from your Sales CRM component to the Projects allowing your team for quick and smooth project delivery. The response to your Email Blast gets stored in your CRM sales solution so that you can quickly draw up an Estimate with your integrated quote management solution. Then, Invoices can be automatically generated at the end of a transaction. In case your customers have any queries, you have an IT help desk to manage inquiries within the system.
Team Alignment
Having multiple apps for different but interconnected parts of your business requires you to have another software, or team to organize the data. Apptivo's CRM software spontaneously arranges the information as it comes in and instantaneously prepares it for the succeeding department. Having all your divisions on the same page optimizes each step of the business process, making you deliver faster and higher quality service to your customers. The Project Management app also lets you stay up to date on the progress of each of your divisions and allows them to easily collaborate and communicate with each other.
Cost-Effective
With a single business management software powered by interconnected CRM features, you can control all your teams and processes. This makes it financially more efficient. You don't need to continuously renew subscriptions or upgrade different tools multiple times. Instead, just invest in the Apptivo tool and start managing all business processes under one roof. This app also has a budget tracker that helps you create Expense Reports and keep an eye on your expenditure. You can produce insightful reports to help you visualize and manage your expenses easily.
Streamlined Sales
Apptivo's customer relations manager will take you through the entire sales process. It's crucial to keep each team in the process coordinated. From marketing through emails, to building invoices after the completion of a deal, Apptivo's online CRM can help move the information forward at every round. Also, due to the wide variety of external integrations, it gives you the option of choosing the apps, without hampering your business. This gives you a competitive edge against other companies with a similar business model.
Personalized Customer Experience
Customer relations can distinguish your business from the rest of the crowd. An integrated CRM like the one provided by Apptivo can enhance customer relations while not compromising your business activities for several reasons:
Apptivo also can build customized HTML email designs for an even more personalized approach to customer handling.
Because of the various client-centric API integrations, even micro-processes like document signing and archiving can be done directly through Apptivo.
With Apptivo, you can save time in organizing and spending it by developing bonds with your customers.
A help desk app that comes with the CRM can help you handle customer feedback and complaints quickly and efficiently.
The billing component also can produce invoices for your customers after they make a sale.
Less Resource-Intensive
As an SMB, you are generally stretched for resources. Even if you do have an abundance of resources, using as little as possible frees up space for other important entities. With Apptivo, you can have a single software that acts as your cloud business management software suite to take care of all your needs. And since the software is on the cloud, no storage space (or maintenance) is required from your side. You can even access it remotely, meaning that you can work even when you're on the go.
Greater Lead Conversion
Bringing in those who are interested in your product or service is good, but it's not the end of the battle. You have to turn these leads into valued customers. This starts with the process of qualifying leads. Apptivo online CRM has a detailed leads and prospects management system that assists salespeople in tracking the leads and moving them through the sales cycle.
Since using a unified CRM app creates an environment where your sales and marketing teams work hand-in-hand, you can convert your leads more efficiently into sales. Apptivo provides a dedicated lead management tool that helps you control all of the leads in your company. Also, it also provides you with customizable personalized email templates that you can use to turn your potential buyers into actual buyers.
Single Software Setup
Having multiple software solutions can be a headache for your tech teams. It becomes challenging to juggle between multiple applications. Setting each of them up, maintaining them, and managing their information is a time-consuming task, especially as an SMB. It leads to devastating consequences where your teams have to switch between applications to obtain collective information.
Instead, the Apptivo software is a one-click, no-maintenance software that frees up your tech team's time so that they can focus on developing products. Apptivo is powered with automation where the teams can easily obtain the required and related information without switching between applications. Apptivo automatically associates the required information without much effort by the employees. Since Apptivo's suite of applications is cloud-based, there is already very little setup required. And our support team is available 24X7 to walk you through the process and provide instant solutions to your queries.
Insightful Reports
Analytical reports give you insights into the working of your company so that you can better judge the decisions to make. Having divided software generates multiple reports, each with different rubrics. It creates a typical case of redundancy where more time is exhausted on less important tasks. Reading these can be a challenge, especially for an SMB already struggling to keep up with the expansion in tech. They need additional support and CRM functions to provide this support.
To produce a single graph by compiling all these smaller statements is also a huge hassle. Apptivo provides you with integrated software with the best CRM tools that considers all the various teams' details while designing reports. This single tool can build an easy-to-read report which will help you to decide where to make your next investment.
Omnichannel Marketing
If you have a business, you have probably already heard of omnichannel marketing. Owing to the evolution of technology, a number of communication channels are now available making it easier for people to communicate from anywhere at any time. These types of technologies enable you to continuously offer the same level of customer service on each of your communication channels. The CRM marketing channels of Apptivo support omnichannel marketing solutions.
With an integrated app, all your customers are eventually funneled into this single tool. And your response is generated from the same tool too. This lets you enforce the omnichannel model, without having to learn the working of each communication channel individually. This paves way for a platform where customers can communicate with your service and sales agents through the channel of their choice.
Final Thoughts
So many leading CRM software is available in the market that performs varied functions to help you provide your clients with the best support. But an integrated CRM compiles all their great features into a single easy-to-follow software that requires a minimum setup process and is readily available for use. Integrated CRMs are the best of all worlds. Apptivo, powered with turnkey CRM features has all you need to leverage the benefits of a unified CRM.
Also, Read
Top 10 Benefits of a Unified CRM
was last modified:
November 1st, 2021
by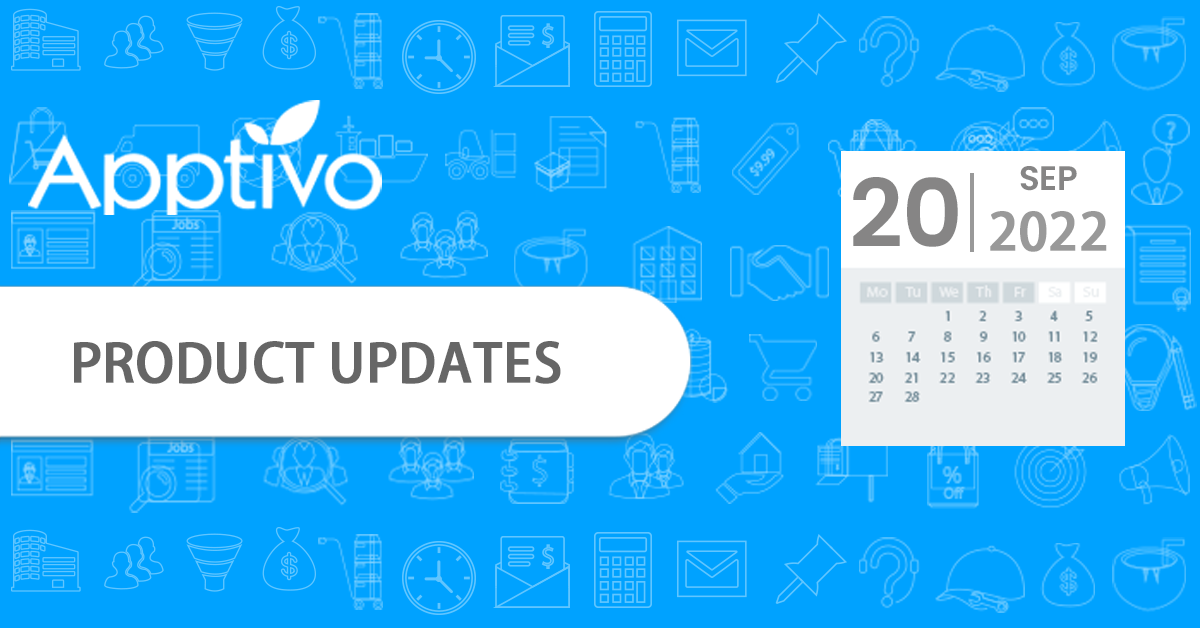 Apptivo Product Updates as of September 20, 2022
Find the Solutions of Apptivo relevant to your Business needs! Having the CRM without complexity might be the biggest challenge today, but you have Apptivo for the rescue. We continue to advance our product and integrations to reach the market scale growth in this fastening technology
Read more

→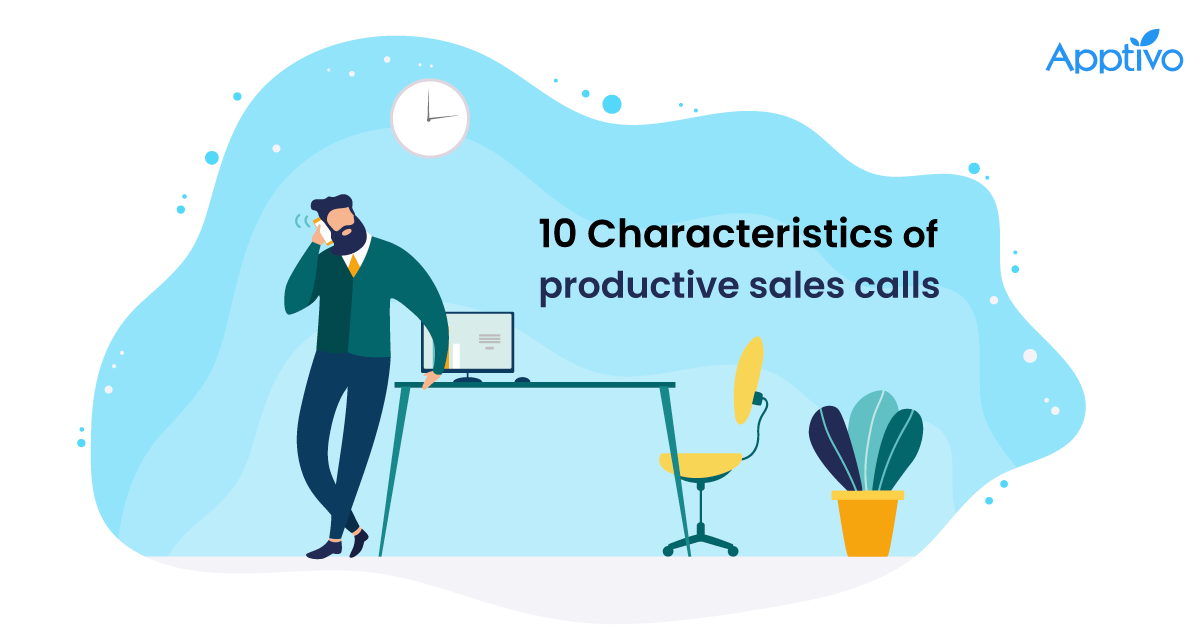 10 Characteristics of productive sales calls
Time is valuable for everyone! Sales calls need to be efficient, effective, and productive for both the seller and the buyer. The seller has the obligation to provide value and must convey it at every opportunity, whereas the buyer invariably undermines the same
Read more

→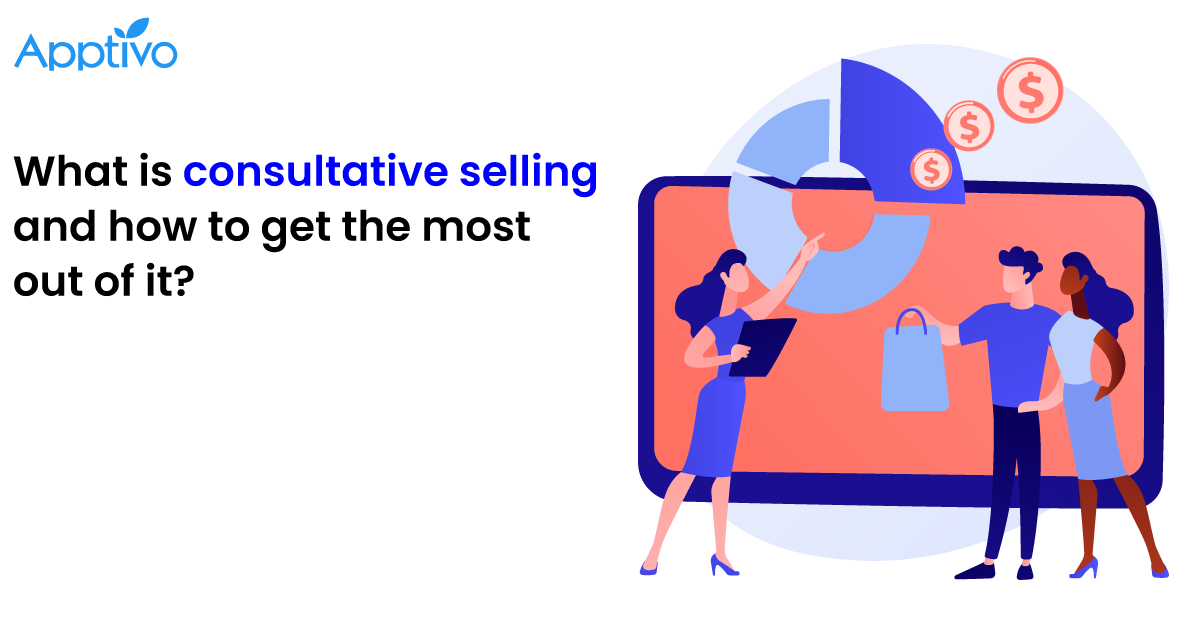 What is consultative selling and how to get the most out of it?
What is Consultative Selling? Consultative selling is about understanding what your client wants, and then tailoring your offerings to meet those needs. When companies take the time to listen to their clients' needs and not push products and services that they might not really need, not only does it help the company come up with products that could solve their clients' problems, but also make a huge impact on the company's success
Read more

→