Introduction
In the digital era, everything is centered around the customers, and the customers' preferences dictate the product, sales and marketing strategies. So, it is essential to understand what the customers want, and communicate with them accordingly. Understanding customers is more than just guess work. It requires facts based on extensive data on customer searches, their product interests, activities and behavior on the site, purchase history, previous interactions with your business, etc. This calls for tracking mechanisms that streamline the collection of customer data and provide you with the insights that drive your strategies.
Collecting data and understanding customer behavior is only the beginning. How the organization uses all that data to customize communication, personalize customer interactions, provide great customer service and deliver enhanced customer experience go a long way in finding leads, bringing in new customers, ensuring customer satisfaction and retaining them in the long term.
Customer relationship management (CRM) is a whole new specialization in business management that is created specifically for this purpose. CRM encompasses sound data-driven strategies for sales, marketing and customer support interactions, implementing mechanisms and tools that provide you with the control over every aspect of the customer interactions.
CRM systems are software suites that enable you implement your CRM strategy. They help you meet your objectives in customer relationship management and strengthen your business with a sustained competitive advantage. There are many examples where the CRM strategies and CRM Systems make a difference in leading organizations. Before we can explore them in this article, it is vital to understand what CRM is.
What is CRM?
CRM embodies concepts, principles, practices and guidelines that determine how the organization wants to build a good relationship with the customers. CRM helps you with the following:
Track user activities and behavior on your website
Record all customer interactions across all channels
Consolidate data obtained from multiple channels and build customer profiles with constantly updated user data
Find new leads through various means, from your website newsletter sign up form to social media interactions with users
Nurture leads through customized interactions based on the data collected
Implement personalized marketing communication
Create a good customer experience in all the interactions
Guide users to the sales funnel and achieve conversion
Retain those customers, upsell and convince them to make repeated purchases
Increase sales and profitability
CRM types and CRM software examples
There are different CRM philosophies, and each of those types has different priorities and focus. Specialized CRM software designed by various vendors cater to companies that follow different CRM philosophies. Following are the different CRM types.
1.General CRM
General CRM is the standard type of CRM that meets the customer relationship management needs of most types, sizes and scales of business. Since they are not designed with a specific purpose in mind, they fit into most businesses and are versatile enough to offer wide-ranging capabilities.
General CRM software example: Netsuite CRM
Netsuite is a versatile CRM software that is suitable for a broad spectrum of businesses of varying sizes and scales. Some of its key features include:
Multichannel marketing abilities
Streamlined marketing campaigns across channels
Collaboration tools to link sales, marketing and customer support
2.Inbound CRM
Inbound CRM is the customer relationship management designed for serving the inbound marketing and sales model where the customers contact your business first, instead of the company reaching out to the leads. The customer may find your business through your website or online ads or social media and contact your business through:
Phone call via your call centre
Your website contact form
The leads reach out you directly because they have a clear picture of their own problems, needs pain points and goals. So, when they contact you, they would have already done proper research on your product offerings and believe that you can offer them solutions. Inbound CRM is designed to nurture these leads and achieve conversion.
Inbound CRM software example: Zoho CRM
Zoho CRM is one of the top inbound CRM software available in the market. It provides affordability, scalability and flexibility. It provides various subscription options for start-ups and small businesses all the way up to large enterprises. Different versions come with different features sets to meet the inbound demands of customers of varying sizes and scales.
Easy to use wizards for collecting various types of data on inbound leads from wide-ranging sources in a streamlined manner
Plug-ins to add specialized inbound sales and marketing functionalities
Ability to integrate with social channels
Powerful lead management and contact management features
Comprehensive dashboard for marketing, helpdesk and social channels.
Detailed customer profiles
3.Fully integrated CRM
The core functionality of a CRM system is to generate leads, collect data and record customer information continuously. However, CRM software as a standalone product cannot provide you with the functionalities pertaining to sales and marketing communication.
In order to have control over the customer experience throughout the customer journey, the data that is collected by the CRM system needs to be fed into various apps that are purpose-built for sales, marketing and customer support communication. For instance, the CRM system needs to integrate with an email marketing app to categorize the user profiles based on various criteria to create segmented email lists and send customized and personalized emails to every segment of users.
Fully integrated CRM systems come as holistic, integrated platforms with sales, marketing and customer support tools for managing interactions in every stage of the customer journey.
Fully integrated CRM example: Microsoft 365 CRM
Fully Integrated CRM software provides features to control the customer experience right from lead generation all the way to customer service and support.
Real-time customer engagement
Personalization options at various stages and aspects of the customer journey
Unified platform that leverages centralized data for sales, marketing and customer support
Powerful AI features to automate various processes and operations
Tools to manage sales pipeline
Upselling and cross-selling abilities
4.Operational CRM
When the scale of your operations is large, it is impossible to scale up CRM without powerful automation that greatly reduces human effort involved in handling repetitive tasks. Operational CRM systems provide automation of various processes, from capturing leads and creating customer contact information, all the way up to the automation of sales, marketing and customer support activities.
For instance, when your customer support team starts live customer support communication with a customer, the operational CRM system can automatically pull the customer's information from the database, including purchase history, product interests, etc., to provide instant and efficient support without having to manually search for all these information. If possible, there is also an opportunity for upselling in this scenario. Operational CRM makes it all possible for you.
An operational CRM automates various operations related to customer support, sales and marketing. Operational CRM software example: Agile CRM
Help desk automation for better, instantaneous customer support
Powerful ticket management and routing features
Workflow automation for ticket labelling
Third-party integration to enable various functionalities and features
Comprehensive dashboard to manage all operations
Data analytics, insights and reports
5.Sales CRM
As the name suggests, sales CRM is optimized towards processes involved in the various stages of the sales funnel. When you have products that require a strong sales push, it means you need to bolster all your customer-facing processes with an effective Sales CRM system. Sales CRM system ensures a great customer experience throughout the customer journey by means of enhanced sales operations. Sales CRM provides the scope to build co-operation of leadership, marketing and customer support with the sales team.
Sales CRM software example: Apptivo
Apptivo is a CRM software that enables sales management and manages customer interactions throughout the sales funnel.
Extensive sales analytics and forecasting
Automation of various sales processes
Visualization of sales pipeline
Powerful tracking mechanisms
Comprehensive lead nurturing features and tools
Goal-setting and reporting
Importance of CRM with Examples
Some of the leading organizations have gained a competitive advantage through successful implementation of customer relationship management. Following are some of the Customer relationship management examples that stand out.
1.Customization using data capture at point of purchase
Amazon's CRM success story has its foundation in how and where Amazon collects important data for customizing experiences for the customers. Amazon has a trove of data collected at the point of purchase, including order history, spending patterns returns, re-ordering patterns, product search history, etc. By constantly tracking every single detail the in the journey leading to purchase, Amazon's in-house designed CRM has given Amazon the following advantages.
Instantaneous purchase and re-purchase by leveraging securely stored personal data and saved payment details.
Highly customized product recommendations based on past purchases and search history, which greatly improves upselling and cross-selling.
Personalized offers and promotions based on your interests and product searches.
Quick and effortless customer support aided by comprehensive data, including purchase history, returns, refund, cancellation details, etc.
2.Providing great customer experience through omni channel loyalty programs
The customer journey in a connected world is not necessarily linear. A customer may interact with you through multiple channels. For example, a customer may click a Google ad and reach your landing page, then follow your social media profile and interact with you there; he/she may read the product description on your Amazon store, but may come to your own online store to opt for your own store-exclusive offers and buy the product. In this non-linear customer journey, tracking a single customer, integrating all the data into one profile and implementing a consistent customer loyalty program across all channels goes a long way in providing a uniform customer experience. For example, Singapore airlines' CRM provides an excellent omni channel customer experience that features continuity in loyalty program, both online and offline.
Tracking mechanisms to record user activity across all channels.
Automated customer information management that integrates data collected from all channels and creates a single, coherent customer profile.
Customer data is pulled from a unified customer profile to enable easy ticket booking through any channel.
Loyalty points under the unified customer profile can be availed and added to, from any booking channel, when the customer wants to shop, pre-book or add in flight options.
3.Enabling quick responses and actions through chatbots
Waiting for a customer support executive to explain your requirements and problems, get clarity and initiate relevant actions is time consuming and leads to inconvenience and poor customer experience. There is also a waiting time for the executive to complete interactions with other customers in the queue before he/she can get to you. Chatbots have proven to be great alternative for customer support. These chatbots use artificial intelligence for automated responses. CRM examples involving intelligent chatbots include the Dominos' chatbot ordering interface.
The chatbot pulls the customer data connected to the user account he/she has logged in from. Based on the order history and location, it provides an array of actions related to ordering pizza.
Automatic display of offers and combos based on the user location
Ease of finding the nearby stores based on location data
Quick re-ordering based on past purchases
Ability to track an already placed order
Product suggestions based on order history to quickly place a new order
4.Sustained post-sales email marketing communication for user engagement
Customer engagement is one of the main goals of CRM, since retaining an engaged customer is easier and more profitable than finding a new customer to replace a customer who left. An email directly addressed to a user by his/her name connects with the user instantly and creates a foundation for user engagement. But the key to achieving conversion and keeping a customer engaged in the long run lies in the personalization of communication and a sustained effort to connect with the user with relevant content, post-purchase and throughout the customer journey.
5.Unified user experience
Tech companies like Apple and Google have a unique advantage. They do not offer standalone products; they offer a whole ecosystem, which enables them to control the user experience across products and services. One way they manage to achieve this unified customer experience is by tying all their products and services to a single ID. For instance, when you buy an Apple product, you have to sign in initially with an Apple ID. After that, all your new devices are registered under the same ID; you do not have to create separate IDs for every device. Your software purchases, TV, games, music, cloud, product support, etc., are delivered through the same ID. As a result, a customer can access everything with a single login, and everything is synced across devices. This brings ease of use and convenience to the user. A unified ID helps Apple implement a CRM strategy that brings together everything under one roof and delivers a uniform customer experience across devices.
Types and Importance of CRM
was last modified:
June 22nd, 2022
by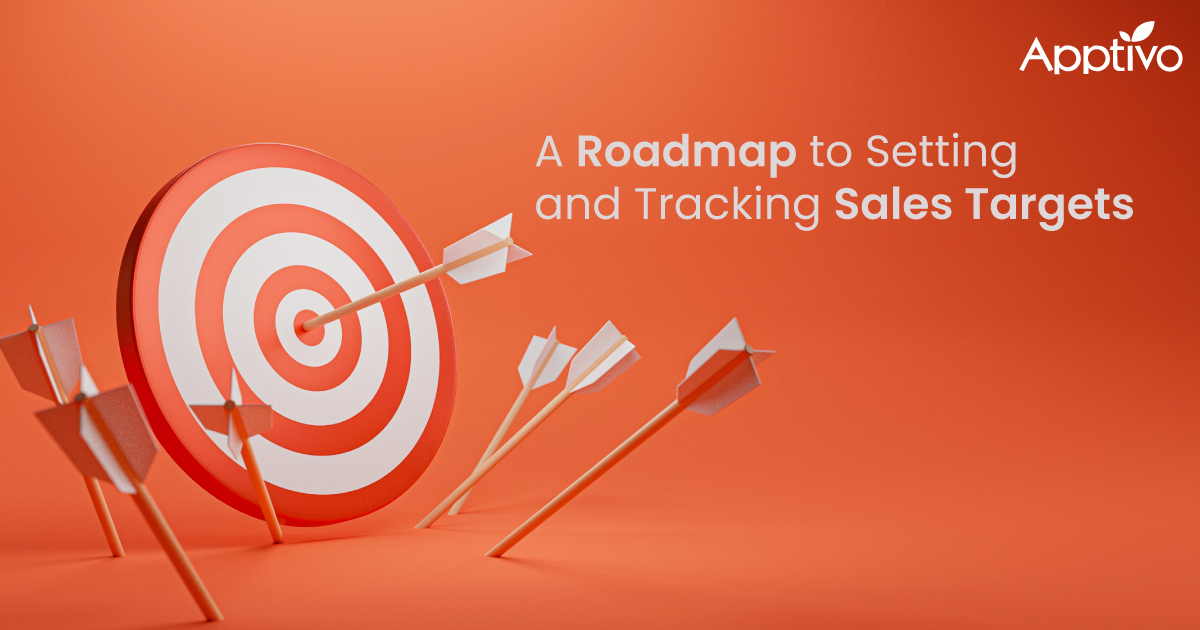 What are sales targets and how do you set and track them?
1. What is a sales target? 2
Read more

→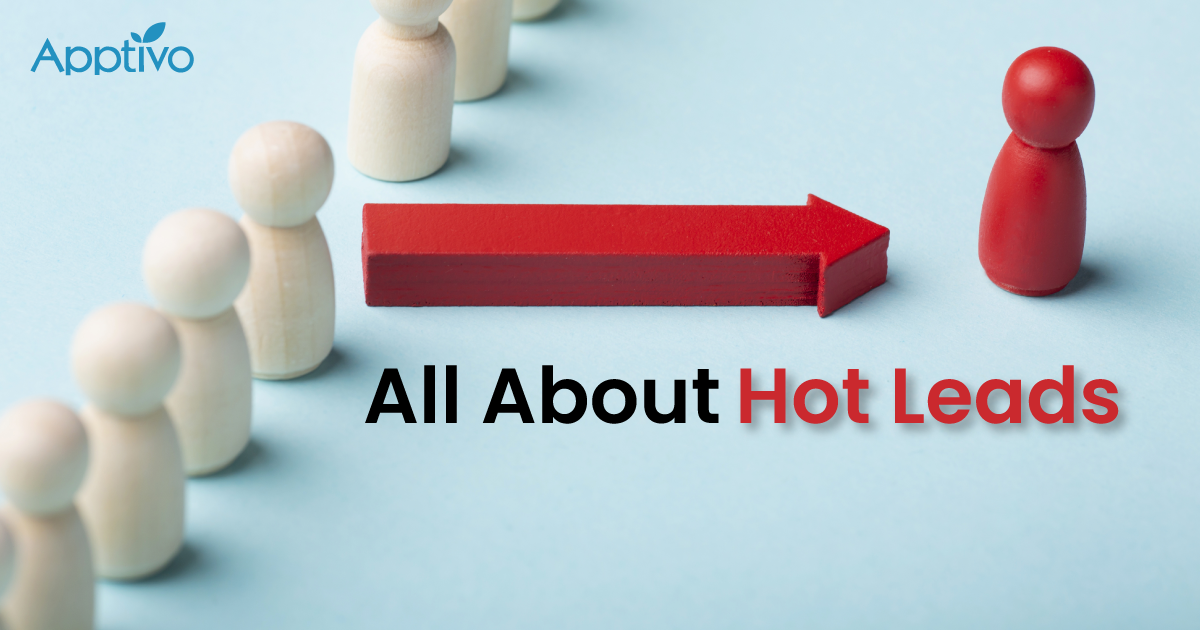 Hot Leads in Sales: Identifying and Converting Effectively
1. What is a hot lead? 2
Read more

→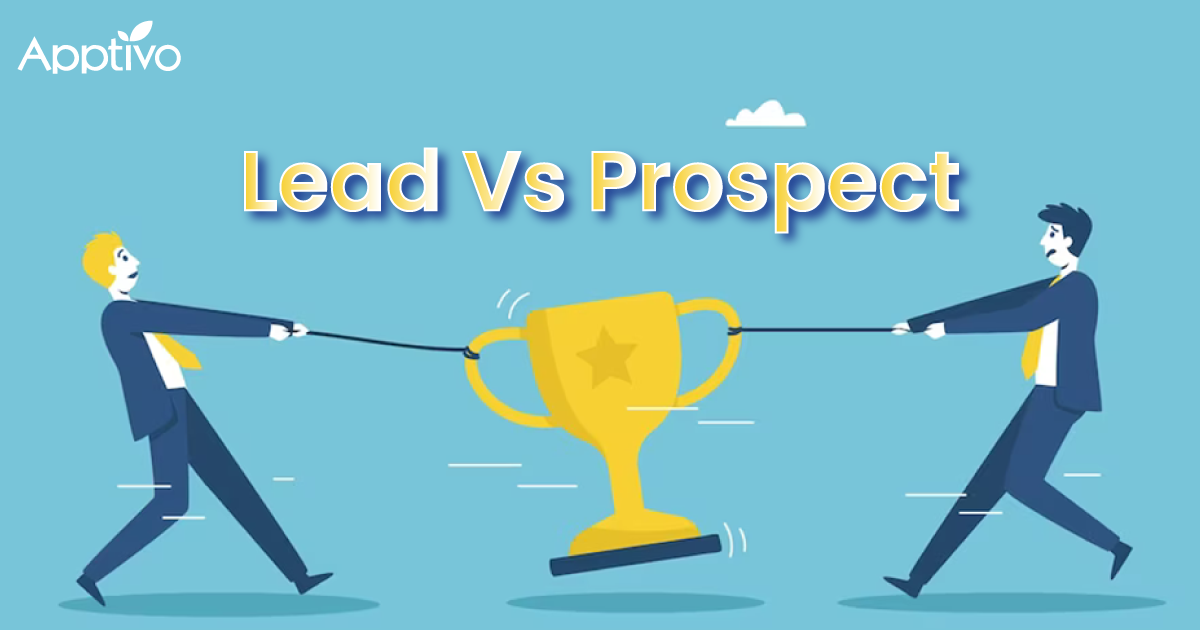 The Difference Between Lead & Prospect in Sales
1. From seeds to success: Journey of leads and prospects in sales 2
Read more

→