For most IT companies, having organized information about customers is very important and CRM Software is the best solution for them. It is preferred because of the various advantages it offers on managing customer relationships while handling customer data in a single place. Having a CRM platform in your organization helps you in effectively targeting the audience, setting alerts, tracking customer activities, maintain customer relationships, and actively working with contracts. It also helps in centralizing the flow of data in an organization so that every department gets hold of the right data. When it comes to choosing the right CRM, most companies prefer Apptivo due to the wide range of advantages it offers including flexibility, scalability, and most importantly affordability for IT companies.
Apptivo offers you a wide range of applications to tackle all your business needs. For all the operations of your company starting from lead generation to invoicing to sales tracking and customer support, it gives you an application with advanced features so that you can serve all the needs of your business with full efficiency. Apart from this, Apptivo applications support your business in the core functionality to empower your business processes and yield more efficiency. So, let's see why IT companies prefer Apptivo over other CRMs and the main benefits Apptivo has to offer to them.
Improved Sales Operations & Efficiency
With a dedicated set of applications for sales purposes, Apptivo's integrated CRM helps in boosting your sales and growing the customers to your business. It features automatic lead generation right from your website that results in the addition of leads to your sales process. Moving on, the Apptivo Leads app also allows for the automatic assigning of leads to the concerned department of your organization that concludes in a more streamlined workflow and hassle-free sales management. One of the main highlights of Apptivo Suite is that it features a lead qualification cycle helping your sales departments in qualifying leads based on their interactions with your business resulting in the filtering of marketing qualified leads so that you don't have to waste your sales efforts on irrelevant customers.
As soon as your leads are qualified and you move ahead in your sales process, Apptivo's Opportunities application helps you in managing and monitoring your sales processes. You can track the sales using the Opportunities app and also carry out certain other operations such as forecasting sales based on records and converting contracts as well as projects. And lastly, when it comes to handling projects and documentation operations, you can still rely on Apptivo as it packs in the Projects application that lets you create and manage different projects as well as the Invoices app that lets you create billing documents and customer invoices on the go. Conclusively, Apptivo is a great partner to all your sales operations and a great tool for your sales team.
More Stable Customer Support
When it comes to customer support, IT companies find it hard to provide their customers with great experiences and that's when Apptivo comes in to help them in the process. With the Apptivo Cases app, you can manage all your customer issues and problem in a single place. The main benefit of the cases app is its integration with other Apptivo applications such as CRM & Project Management that makes it easier for customer tickets to move faster.
There is an automatic generation of tickets from customer emails that makes it a more simplified process to deal with them. You can also keep track of customer tickets so that no ticket is left undealt with. Another main aspect of Customer Service with Apptivo is SLA management as with Apptivo, you can manage SLA tickets more effectively and keep your customers engaged while you deal with their issues and provide them with a solution. You can also convert SLA requests directly to projects and invoices as soon as the customers are dealt with. Hence, Apptivo applications let you strengthen your customer support by providing an integrated suite of applications that help in streamlining different operations of your organization.
Apptivo Apps Being Flexible, Scalable, and Cost-Effective
Apart from Apptivo being able to empower your sales and support processes, Apptivo applications are also effortlessly scalable and flexible. Regardless of being a small or medium-sized business, Apptivo applications can boost your business and can provide you with ample opportunities to grow.
Also, with Apptivo, you don't need to worry about changing trends in different technologies as Apptivo is a completely cloud-based suite of applications and hence, you don't need to specify any platform related requirements to yield its advantages. Along with providing you a cascade of business applications, Apptivo doesn't bother your business financially as it offers a greatly productive array of applications at a comparatively low cost. Apptivo is so affordable that you don't have to manage any aspects of your financial planning while moving to it.
Hence, with Apptivo you get a full-fledged set of applications to meet your business requirements with capabilities such as automation and remote accessibility so that you can get the most out of your business.
Conclusion
With so many choices in the market, IT companies prefer Apptivo because of the distinct features and advantages it has to offer. With its integrated set of applications, Apptivo covers all the domains of your business and lets you control all the different aspects of your organization right from the start. Therefore, with Apptivo, you too can make your business more structured and organized and prosper customer relationships in a way to grow your business.
Why Do IT Companies Prefer Apptivo?
was last modified:
April 6th, 2021
by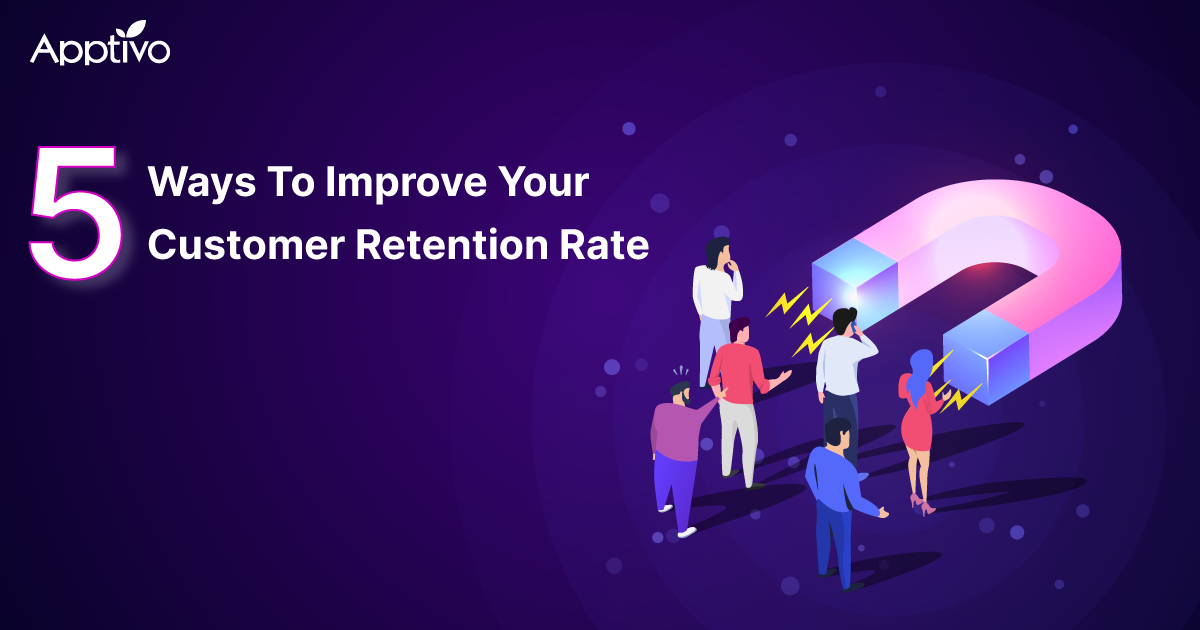 5 Ways To Improve Your Customer Retention Rate
As quoted by Shep Hyken, "A brand is defined by the customer's experience. The experience is delivered by the employees"
Read more

→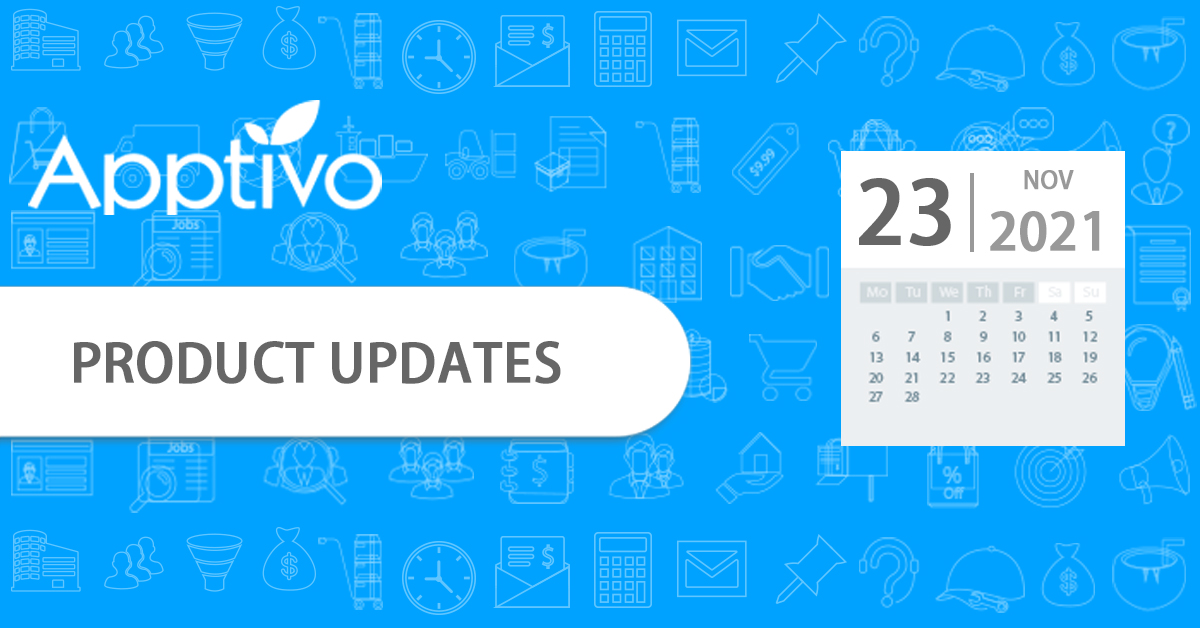 Apptivo Product Updates as of November 23, 2021
Welcome to Apptivo's most recent product updates. At Apptivo, we are always updating our solution to enhance the customer experience and bring the newest and best functionality to fulfill the organizational goals
Read more

→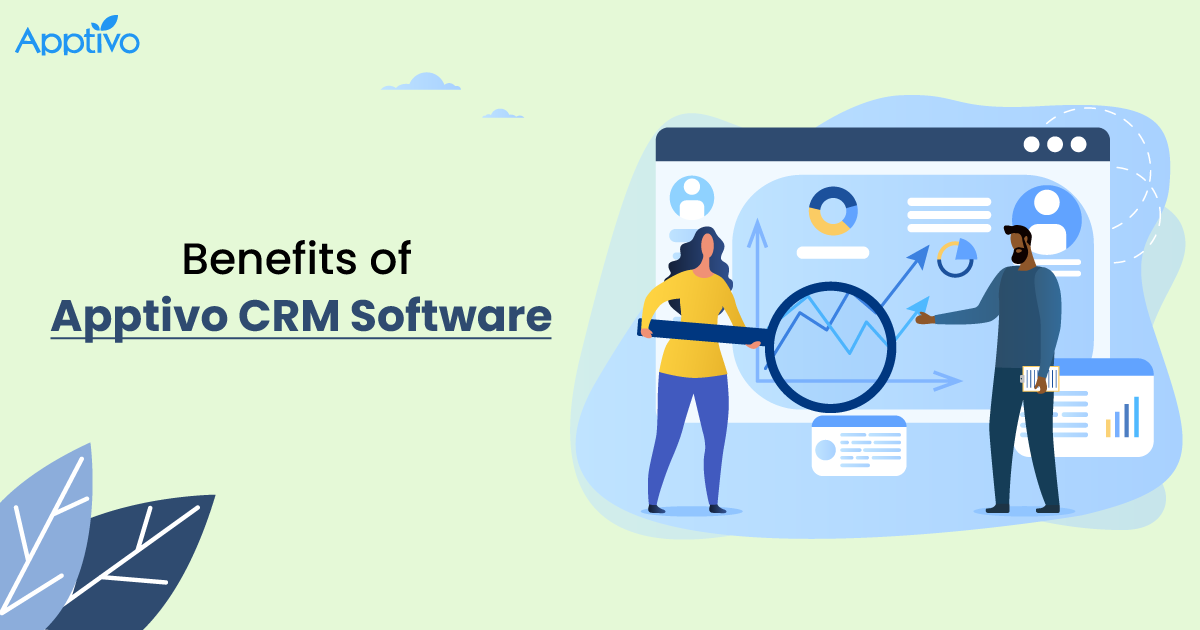 Benefits Of Apptivo CRM Software
Are you finding it challenging to manage your customer relations? Are you looking to switch to CRM Software? Are you unhappy with your current CRM platform? Then, this blog is a must-read for you and your organization. Wondering why? Well! This blog walks you through the evolution of Apptivo and how Apptivo CRM solutions have the potential to bring a huge difference to your business
Read more

→