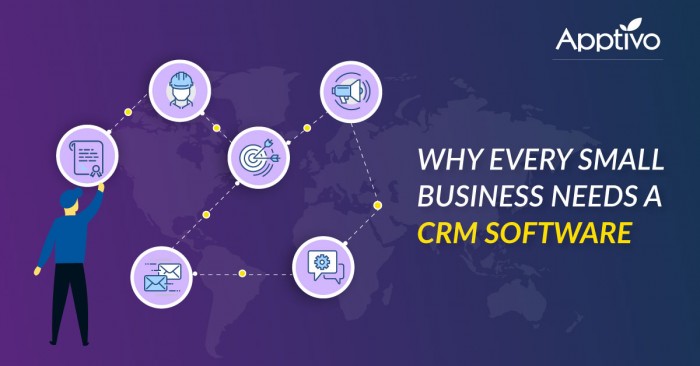 Customers and prospects are the most valuable assets of a business. 'Everyone is getting a new CRM system. Well, then I should get one too'. You've taken the right decision, but have you ever wondered why CRM systems have drawn the attention of the entire business sector? You might have heard this word echoing in your industry pretty often but why is everyone so obsessed about it?
Initially, when you started your business, manually handling customer details in the form of documents seemed to be a feasible option. However small your business is, you definitely would be having large goals for your business. Now that you are in an expansion stage, there is a direct need for you to have an efficient mechanism in place to automate these time-consuming manual processes. And if you don't change your existing manual system even when your business has outgrown the process, you will start losing money.
Gone are the days when Customer Relationship Management (CRM) Software was considered to be only essential for the success of medium and large-sized businesses. In this digital era, you need to use modern technological tools to solve modern problems. In order to sustain your ever-expanding business and handle your huge client database, you need to offer your customers the undivided attention that they deserve.
What Is A CRM System?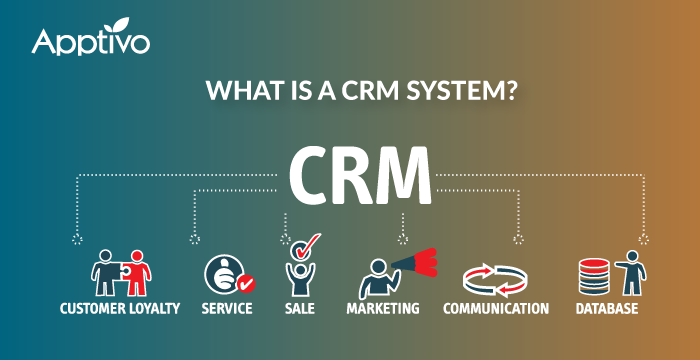 Usually, when businesses don't have a CRM system in place, they store customer data and track prospects and leads on Excel sheets. Their conversations may be supported by email clients like Gmail or Outlook. These are the folks who are looking for a CRM system to house all their data in one central location. And that's what a CRM can do; it helps you stay organized within your business.
In layman's terms, CRM is a tool that is used to centralize all the data that a business has on its customers and puts it all into a centralized repository, which the company can use to track their sales and marketing and build reports for analysis.
Why Does Your Business Need CRM?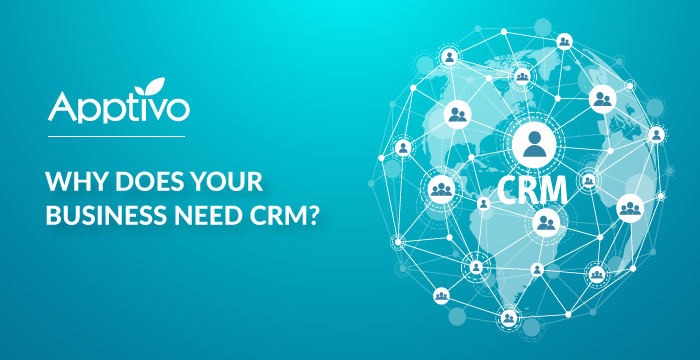 As the threshold investment for your business is low, there is a fierce competition you'll be facing, so your business is in a highly unstable state. A small business can't afford to lose a deal just because they forgot to make a follow-up call to the customer. According to a report by Capterra, 47% of businesses using CRM systems claimed that it had a strong impact on their customer satisfaction. So, let us look at a few reasons why companies opt for a CRM application:
High Return on Investment: It is surprising how small businesses tend to ignore this aspect of CRMs. They know they really needed it, but they're more hung up on the cost of implementation than fully understanding the power of CRM systems and how this small investment can have a tremendous amount of return if implemented properly. A case study by the Nucleus Research shows that for every dollar spent on a CRM system, businesses bring back $8.71 in return.
Business Expansion: Your primary objective as an entrepreneur is to grow and develop your business. CRMs provide you with a detailed analysis of win/loss reports, which helps you strategize sales with a deeper insight to set realistic goals. Also, you won't have to hire more salespersons with a sudden influx of prospects/customers.
Cost Efficiency: Moving to the cloud saves you the cost of hardware and IT professionals. The cost of using a CRM system is dramatically lower than purchasing the servers and licenses.
Easy Accessibility: From customer details to communication history, all information is seamlessly accessible anywhere, anytime, on any device in the world, all under one roof.
Business Automation: Manual data entry kills productivity because of repetitive tasks. It is hard to keep track of spreadsheets and often, valuable customer information is lost as data is spread across multiple systems.
CRM is not just a sales tool; it is ushering companies as a powerful next-gen tool that grows with your business. CRM systems do indeed help you create a sales funnel, but it doesn't necessarily mean only salespeople can use this tool. A lot of other businesses also require CRMs for enforcing an organizational structure between departments and tracking a prospect's journey.
Transform Your Business With Apptivo's CRM System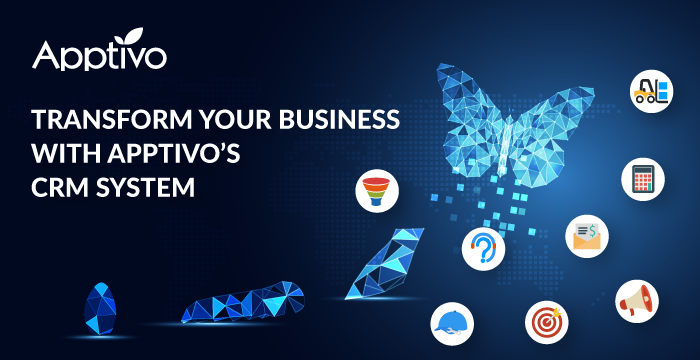 Let's say your sales rep leaves your company. Now you need to reassign his leads and opportunities to another user. With Apptivo's CRM application, you can simply go into the system and easily reassign the records without losing any crucial data.
Apptivo is the #1 CRM solution having a cutting-edge technology for businesses across the globe. It allows you to automate the tracking, communication, and reporting of your customers or prospects. The cloud business software suite is an advanced system that allows you to have automatic alerts and reminders when you need to reach out to a lead. You can also set up automated email tracks to nurture leads all the way through to the sales. Imagine having an automated system like this in place. Life will be easier and way more productive than it used to be.
Apptivo's CRM solution offers a dynamic platform that connects all the data from your sales progress to customer details, all in one place. It captures and analyzes leads, helping drive sales, boost productivity, and increase revenue. CRM is the quickest route to a satisfied and happy customer base.
Final Thoughts
The success of small businesses is driven by a strong customer relationship. If you want to survive the fierce competition, you need to strive to improve customer relations and sales management. The CRM system is at the heart of your customer and business relationship.
Now because of the low cost for entry to Apptivo's CRM System, there is no reason not to start using it from day 1. There are countless benefits to your organization. CRM will radically improve all aspects of your business. When you're ready to adopt Apptivo's CRM Solution for your company, use this Quick Start Guide to integrate your business with Apptivo to optimize all your sales processes.