Distributors
was last modified:
December 1st, 2022
by
Apptivo Distributors App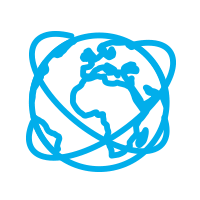 Distributors
Distributors App allows you to effortlessly organize your distributor contact information, and schedule activities related to the distributor.
Application Features
Have quick access to real time information of your entire distributor data in one central place. Manage and handle all distributor activities in a more efficient way.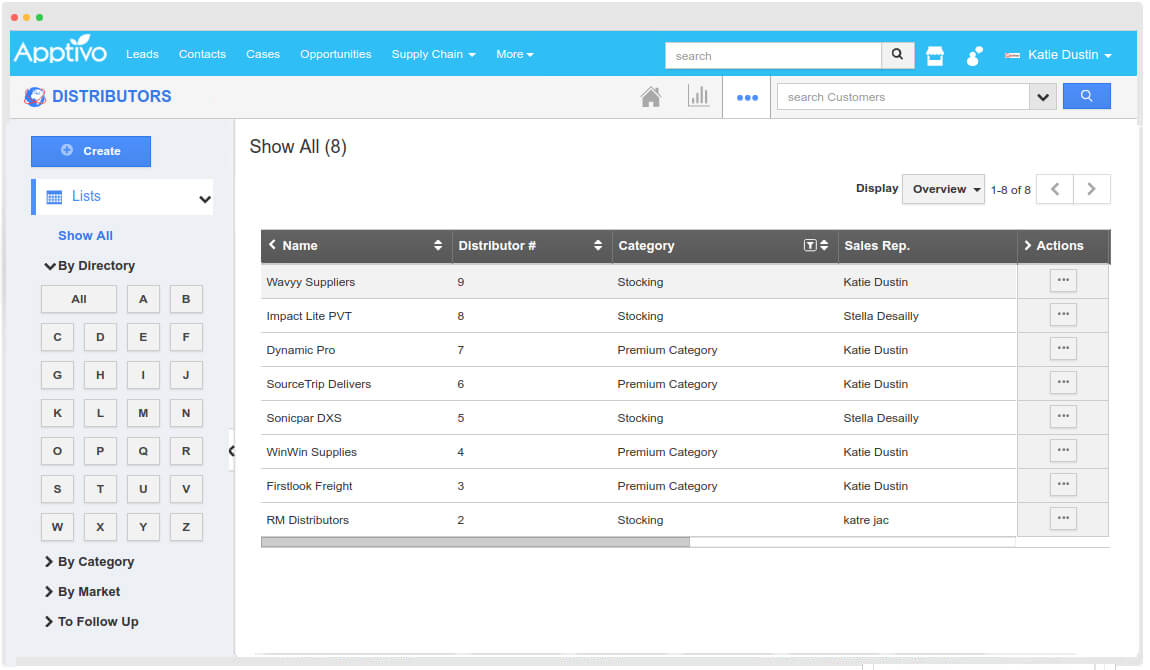 Stay updated with all sort of distributor activities through news feeds & email feeds. Give yourself a quick notification whenever a distributor is created, updated, and deleted. One click access to receive instant notifications.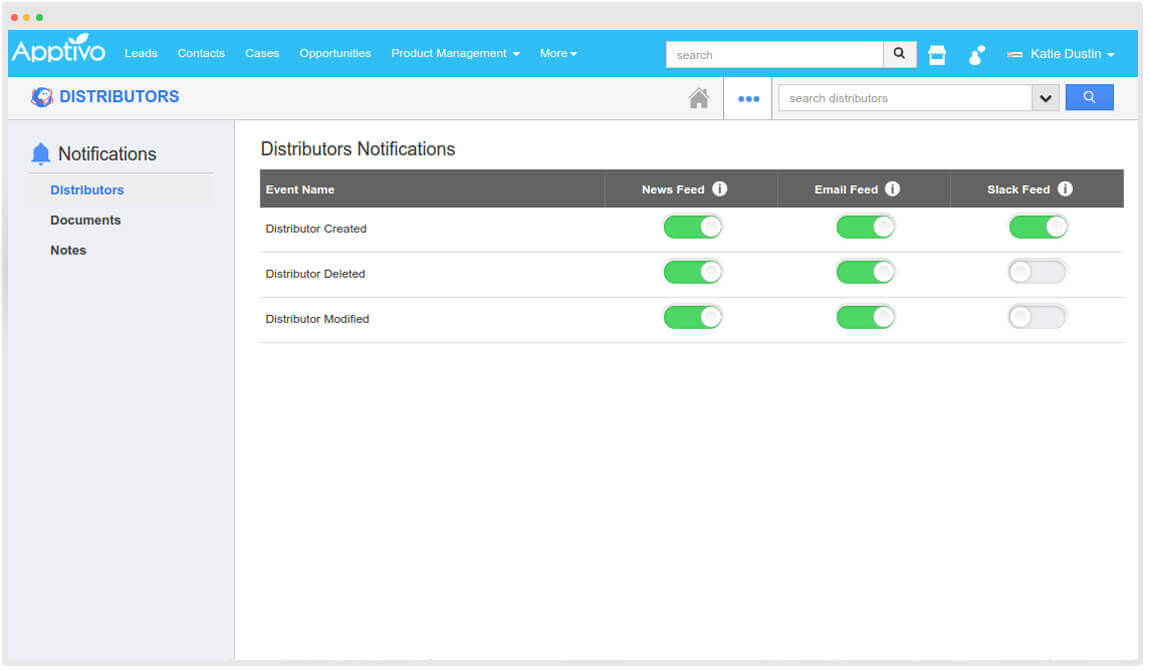 Importing feature is a great way to move the distributor data into Apptivo Distributors App. Import large sets of distributor records in a user-friendly way, without any risky hacks and steps.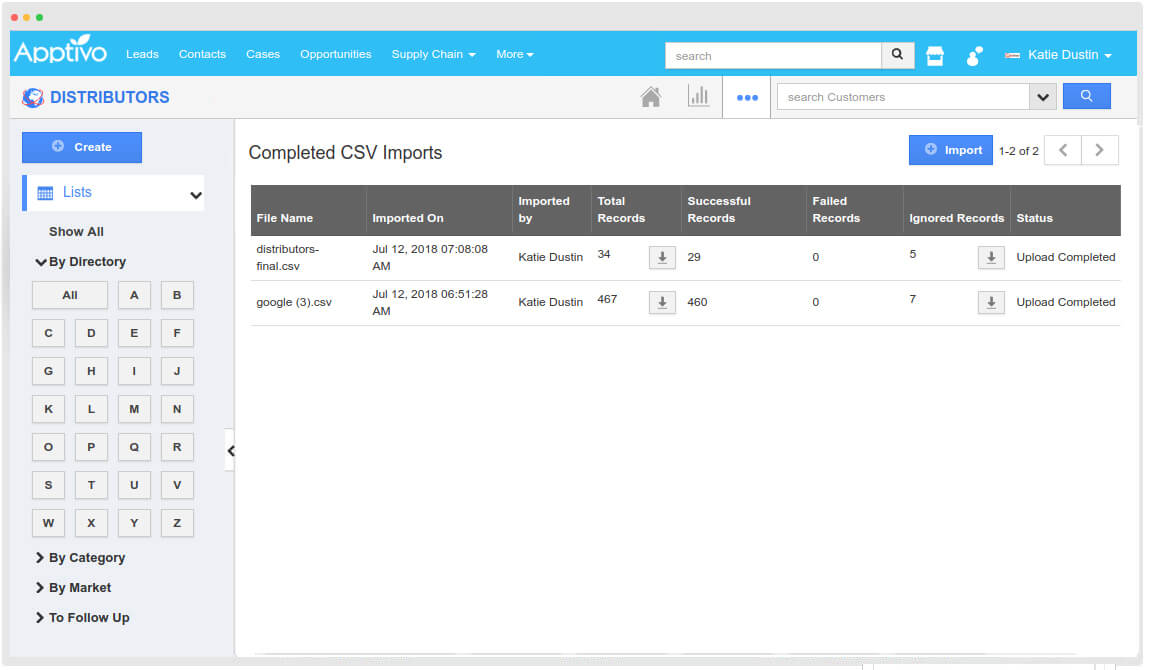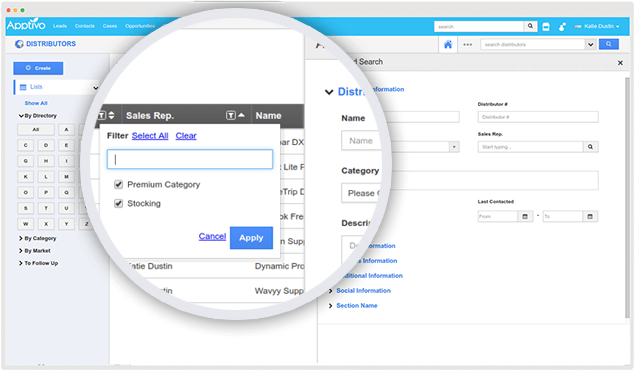 Filters & Search Options
A real-time solution empowering both custom and standard filter options, and you can easily sort the records. Get access to excellent searching capabilities - basic & advanced.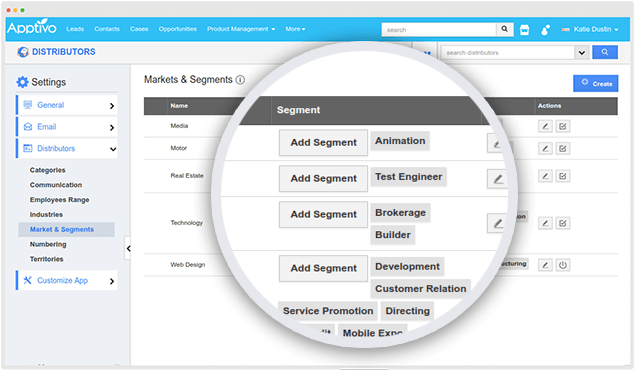 Markets & Segments
Create and configure the markets and segments you target, and easily associate it with your distributors. You can also classify your distributors based on the different markets and segments.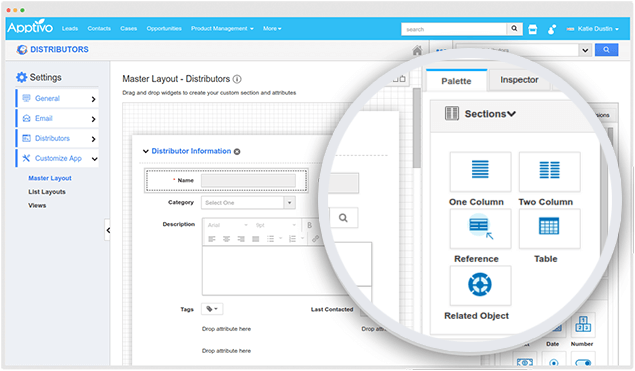 Highly Customizable
Offers high level of extremely simple and flexible customizations. Create almost any typical layout with both standard and custom fields, personalize the standard views, add unlimited custom fields, create custom views, capture search results into views, and much more.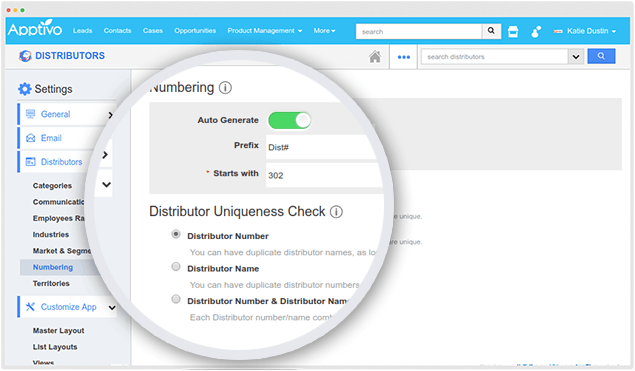 Uniqueness Check
Allow your distributors to be uniquely identified in your business and avoid redundancy of the data. Specify how a distributor is to be uniquely identified in your business when you are creating a distributor which gets to be duplicated.
Integrated Applications
Distributors App integrates seamlessly with the following applications

Distributors     Contacts
This integration enables you to add all contacts related to the distributor you create. Search and select the required contacts from the Distributors App, which pulls in the contact records from the Contacts App. New contacts can also be created from here, and you can view all the contacts related to a distributor in one central place. Learn More about Contacts App
This Application is available in
Start a Trial / Book Demo
Apptivo provides a FREE 30 Day trial to all its customer to play around with the product and get to know if it suits their business. Apptivo also provides a 1 to 1 demo session to explain how you can use Apptivo for your business.