Patents
was last modified:
December 1st, 2022
by
Apptivo Patents App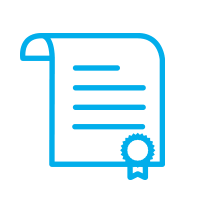 Patents
Get your exclusive right for your invention - Initiate a Patent - Customize it according to need - Design your email template - Provide Access level Security - Everything using Apptivo Patents.
Application Features
If discovered anything new, then create a new patent by providing with your invention info and the item for which you have made your invention.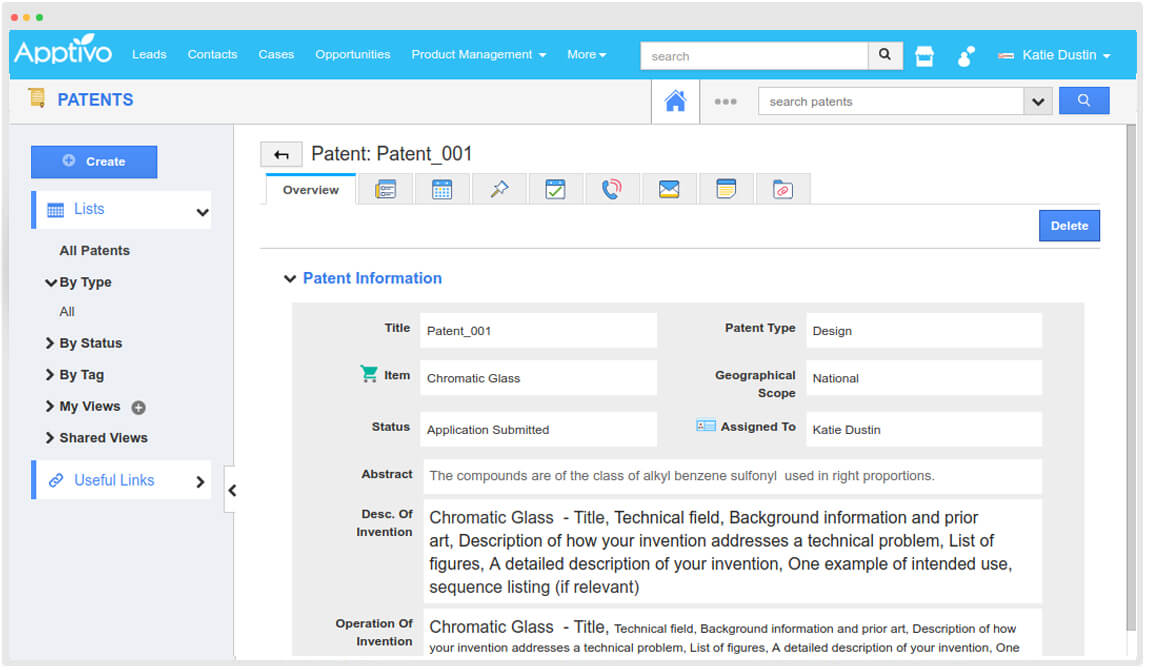 Personalize your App layout as per your business needs, effortlessly using various built in tools and on adding different custom sections and fields.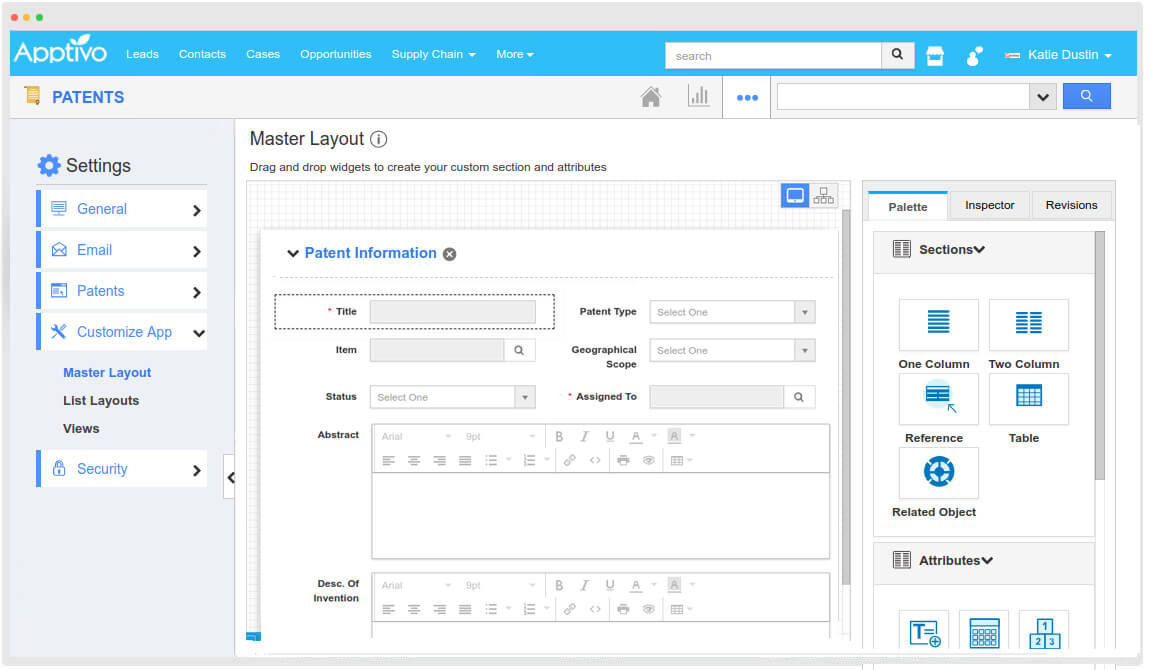 Make your patent with a reach to people by providing a scope to the patent. It can be across the nation or worldwide or so on. Create your scope as well.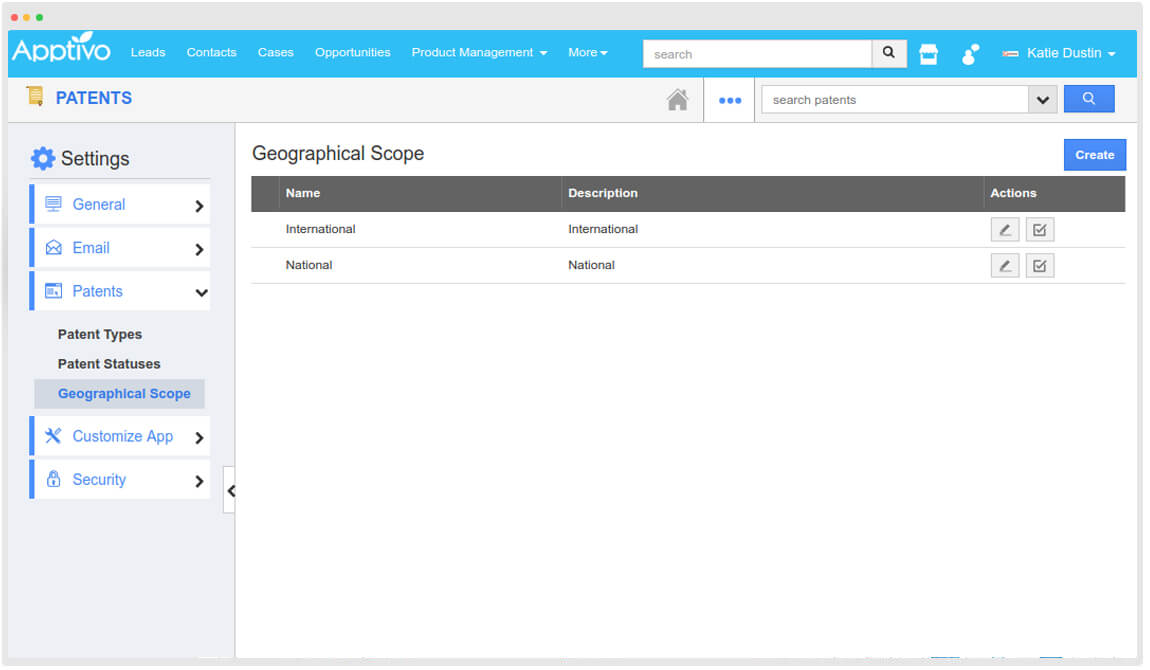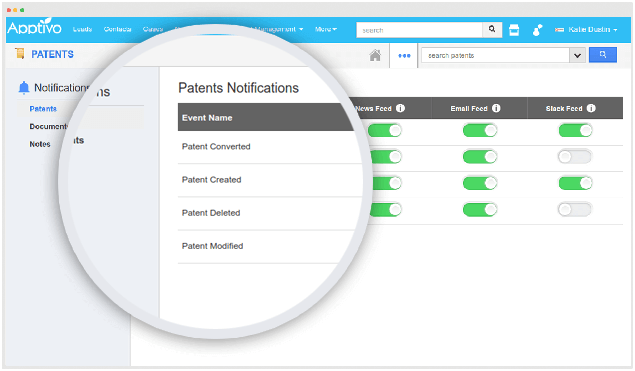 Assert your activities
Get notified instantly with all the events happened such as patent creation, deletion, conversion and modification through Newsfeed and furthermore through Email.
Integrated Applications
Patents App integrate seamlessly with the following applications

Patents     Items
Analyse the item for which you discovered a new idea. Search for the items in the Patents App and provide your abstract and structure for the idea. Learn More about Items App
This Application is available in
Start a Trial / Book Demo
Apptivo provides a FREE 30 Day trial to all its customer to play around with the product and get to know if it suits their business. Apptivo also provides a 1 to 1 demo session to explain how you can use Apptivo for your business.