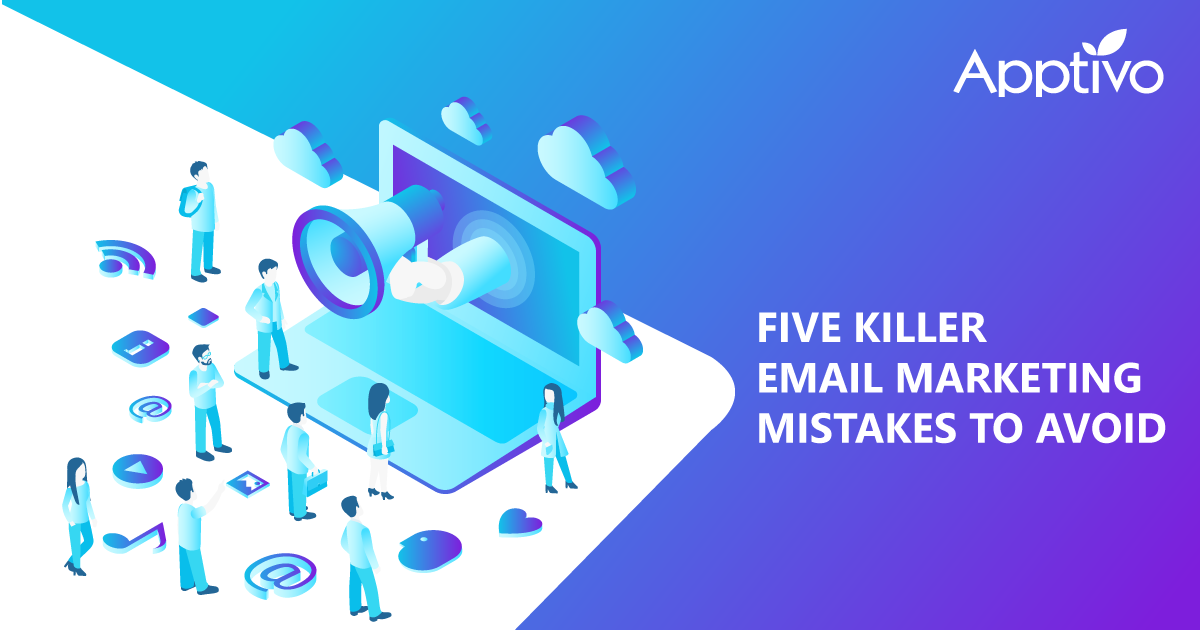 Today a lot of entrepreneurs complain that marketing doesn't work or this strategy didn't work, or that tactic didn't work. Well, it's really just because they were using the wrong tool to do the job. You need to strip down your entire marketing strategy and ensure that you're focusing on the right things.
Businesses run these huge marketing campaigns, they reach thousands of people, but nobody buys. Then they come around saying that email marketing doesn't work for them when the reality is that they were just focussing on the wrong strategy. When your in-house tool isn't robust enough to support marketing for you, you need to replace it with modern technological solutions.
Apptivo offers much more sophisticated features to optimize your conversion rates. Everyone makes mistakes, but you don't want to lose out on the massive return on investment, because, for every $1 you spend on email marketing, you get an approximate return of $42. So, let's look at some common mistakes that companies have made in the past, which reduced their sales drastically and how Apptivo can help you overcome those challenges and problems.
1. No Customization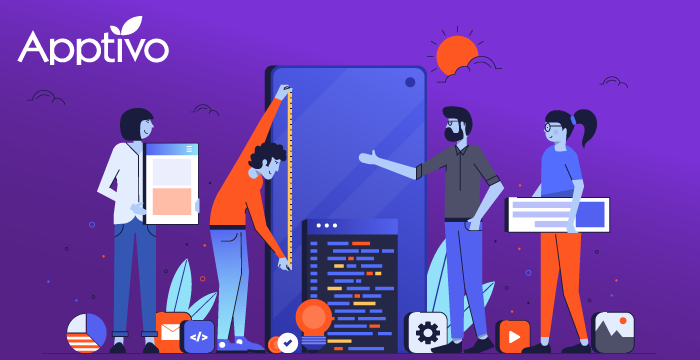 You treat all your customers equally – this is exactly where almost all the businesses drop their sales. You need to segment your cold outreach into three groups to segregate customers that you can call further for insights:
Customers who opened your email and clicked the link
Customers who opened the email and didn't click the link
Customers who ignored your email
Most companies have a huge email database, and they spam their leads with the same content at the same time. Every lead visiting your website has different needs and preferences. So, sending the same email content won't work. Let's just be realistic; people won't purchase or visit your website daily. The more personalized you make your email, the better chance you have at getting a reply.
Apptivo's Email Marketing Solution helps you conduct statistical analysis on your cold emails so you can pull valuable insights and improve your overall marketing strategy and rise above the noise. With Apptivo, you can find which users opened your emails and whether they clicked any links or not and segment accordingly.
2. Ignoring Mobile Users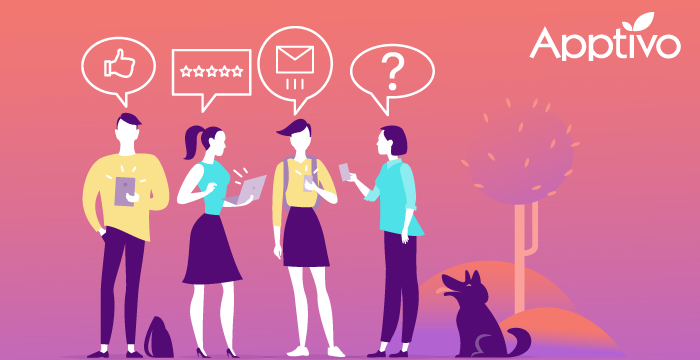 More than 3.5 billion people across the world use smartphones today, and 61.9% of emails are opened on mobile devices. Unfortunately, 39% of people claimed that marketing emails were not well designed for their mobile device. You wouldn't want people to squint their eyes just to read the content of your email on their phones and eventually delete it.
Mobile marketing is the key tactic to reach a larger audience so, it is imperative for you to optimize your email for mobile users. When someone opens your email from a mobile device, if it takes too long to load, customers will simply click the back button without viewing your content. If you don't want to be in that situation, make sure your email content loads fast to create a better experience for all kinds of mobile users. Apptivo's email marketing helps you reach out to your customers through all possible mediums, including mobile devices and tablets.
3. Spamming Complicated Emails Daily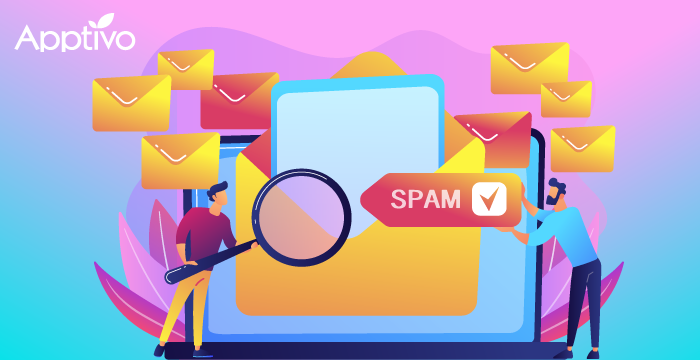 In this digital era, customers are overwhelmed with cold emails, and your complicated emails don't really cut through the noise. Recurring unsolicited emails are simply falling on deaf ears. If you don't want to direct your emails to the customer's spam folder, send dynamic emails to targeted audiences. You can't build awareness for your business by spamming everyone with huge chunks of emails daily. Instead, focus on sending small, readable, high-quality batches of emails to heavily targeted audiences. It is also necessary to warm-up email account to avoid getting into the spam folder before sending cold emails.
Apptivo's Spam Control prevents your emails from landing in the Spam folders of your customer by using the SpamAssassin filter to rate the campaign based on its spam characteristics.
4. Sending From DONOTREPLY@YOURDOMAIN.COM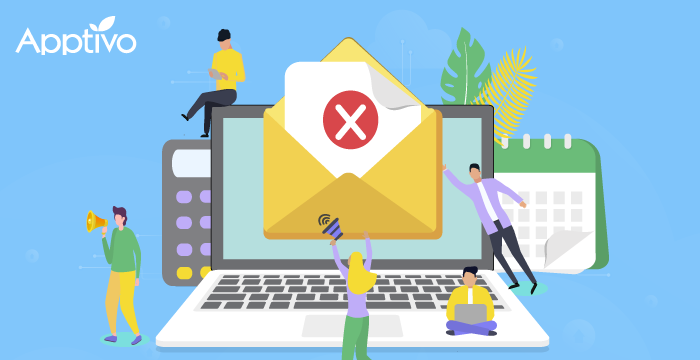 Customers don't like monologues from businesses. Sending emails from noreply@ yourdomain.com simply leaves the impression that you don't care about your customers, and you want it to be a one-way relationship that allows you to bombard them with emails. Leaving your contact information and social media links in the email, lets your customers know you are reachable and can be contacted anytime.
5. Ignoring Lead Responses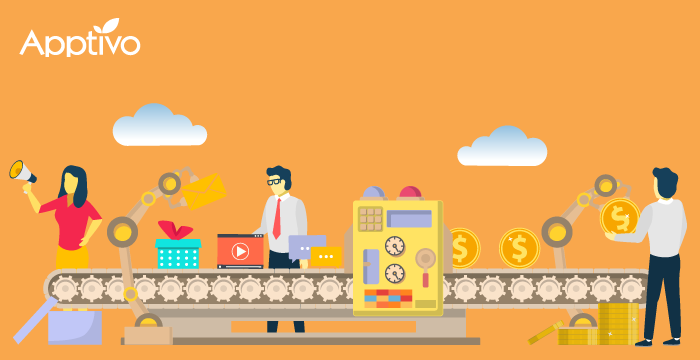 The biggest mistake sales reps make is to let customer emails sit there for days unattended. Email queries from leads need to be responded to as quickly as possible. Apptivo's Helpdesk automatically converts customer emails to cases and assigns a team to follow-up
In order to build a powerful sales funnel, it is crucial for you to know what your sales reps are doing to bring in new leads. Apptivo's CRM application helps you track how many people your sales reps are talking to, capturing the daily volume of lead calls and emails. Using Apptivo's workflow automation, you can set triggers to automatically send emails to customers when they perform a specific action. This significantly improves overall conversion rates
Final Words
With the various forms of digital marketing at your disposal, you should not be ignorant of the importance of email marketing. If you want your emails to make an impression on the customers, then you need to personalize content for them. And now that you are aware of the common email marketing mistakes, you will be able to avoid them while devising your own strategy. Integrating your business with Apptivo, you can boost your sales significantly by ensuring your emails reach the right audience in the right form.
5 Killer Email Marketing Mistakes To Avoid
was last modified:
December 8th, 2022
by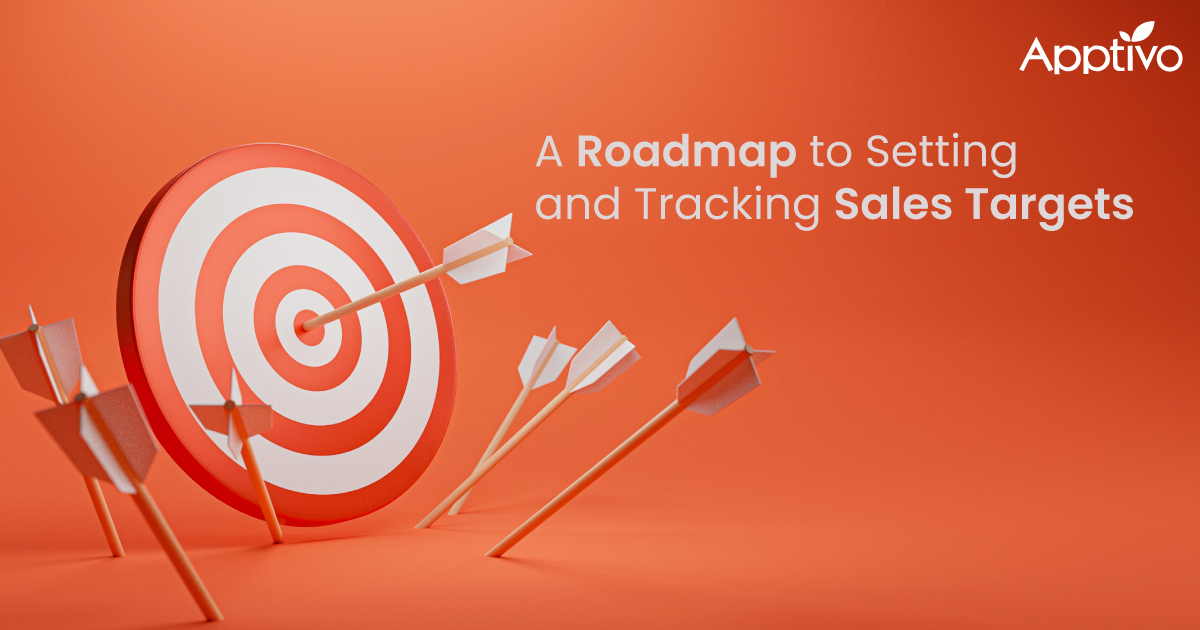 What are sales targets and how do you set and track them?
1. What is a sales target? 2
Read more

→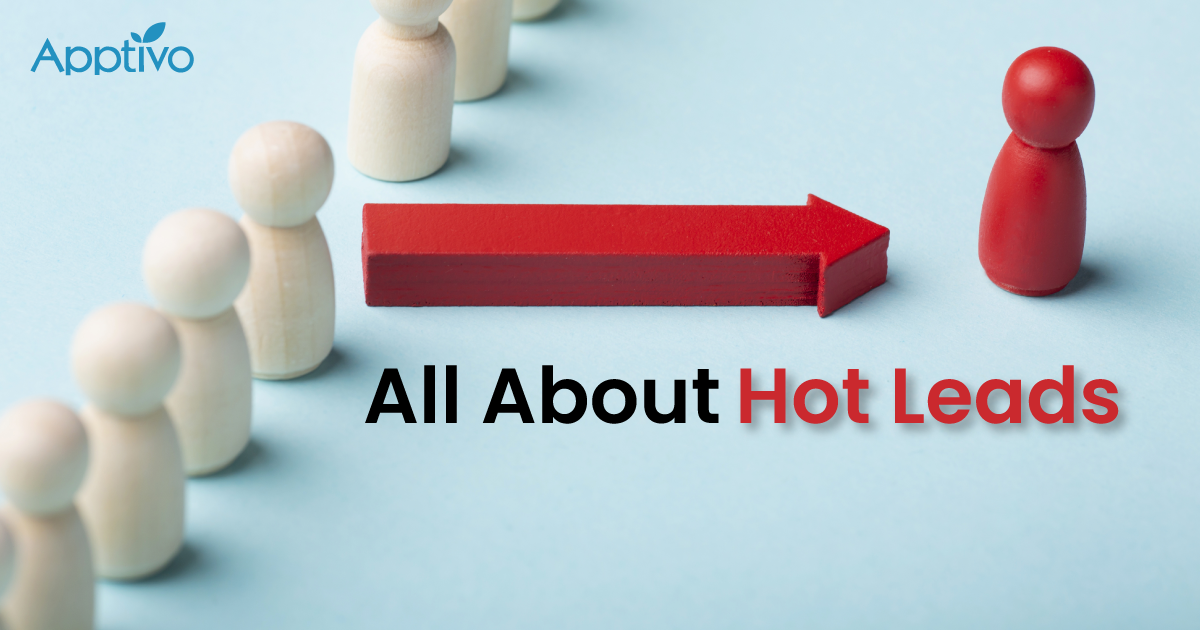 Hot Leads in Sales: Identifying and Converting Effectively
1. What is a hot lead? 2
Read more

→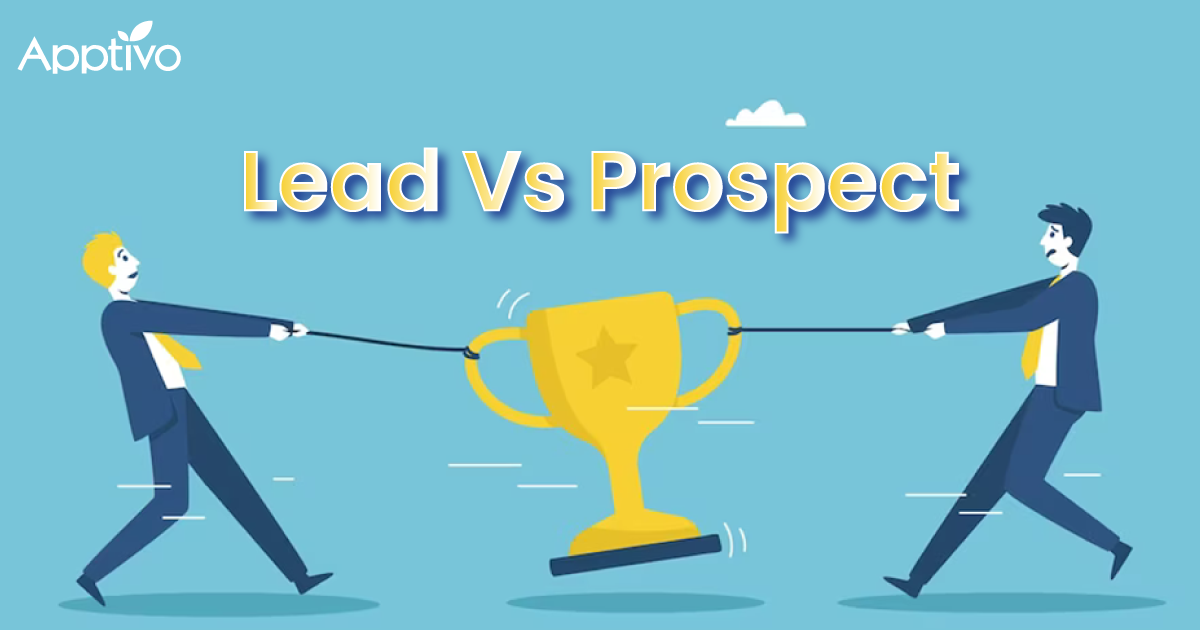 The Difference Between Lead & Prospect in Sales
1. From seeds to success: Journey of leads and prospects in sales 2
Read more

→