The Real Estate industry is a developing arena forming a significant part of the construction sector. The Real Estate business has existed since the beginning. It has evolved owing to the developments in technology and changes in our way of living. Though the real estate business is an oscillating business where the growth or setbacks is directly related to the economy of a particular region, the need for this business has never been scarce. It is because Real Estate is an important sector. Often, people are in need of new lands or buildings for residential, industrial, or commercial purposes.
In general, Real Estate refers to any property comprising land and buildings which are immovable in characteristics. It does not include any personal property like furniture, vehicles that are movable and replaceable. A number of players have created their niche in this industry that has evolved as a business by itself. A real estate owner can reach out to a real estate company that acts as an intermediate between the buyer and the seller. In the case of the real estate business, the agent or broker acts as the bridge between either party. Hence, it is essential for the business to ensure that they provide optimized customer service to both parties and attain an amicable deal.
One of the most crucial real estate industry trends that you should be aware of is the integration of technology into business operations. According to a study, 42% of property managers prefer adapting to new technologies to keep their properties relevant to today's market. It includes the Internet of Things (IoT), automation, and CRM. Customer Relationship Management Software is implemented by companies of diverse industries to manage their customer relations. A Real Estate CRM is certainly what you need to manage all your transactions related to your business. To offer optimized customer service, bring in more leads, improve the conversion rate, and increase the retention rate, it is recommended to sign up for the best CRM for realtors and Apptivo is what you need to make that difference to stand out from other competitors.
In this blog from Apptivo, we have listed the 5 smart ways that you must implement to streamline your online lead management process. Apptivo's Real Estate CRM Software has customizable tools that help you to bring your business purpose online. By integrating your business with a real estate CRM, you can effortlessly capture, assign, and manage all your leads in a single system.
5 Ways To Manage Your Real Estate Leads
Lead generation, lead qualification, and lead management are inseparable parts of any customer relationship management system. Naturally, this applies to Real Estate CRM where all three have huge significance owing to the dynamic nature of the real estate industry. In this section, let's walk through the top 5 ways to smoothen your lead generation strategy and improve the conversion rate.
1. Unified Lead Management
Your real estate company could utilize several platforms to capture leads. This can be through websites, social media, online forms, or referrals. Irrespective of the lead source, the business should have detailed real estate lead generation services that capture data from multiple sources and record them in a single Real Estate CRM Software. When there is a single system, it becomes easy for your sales team to manage all the leads. It also prevents the creation of duplicate leads and certain worst cases where multiple salespeople reach out to a single lead. It will affect the credibility of your business.
Apptivo's Lead Management Services is a simplified CRM platform that captures leads from multiple channels and assigns them automatically to your sales teams depending on certain predefined criteria. By doing so, your teams can reduce the effort spent on categorizing and segmenting the leads. Instead, the sales teams can focus more on engaging with leads and increasing the lead conversion rate. The Leads app of Apptivo is an integrated solution that manages all the leads and lets your salespeople convert them to customers with a single click.
2. Qualify Your Leads
One of the primary processes that Real Estate businesses should often pay attention to is the qualification of leads. Lead qualification is the action of choosing the leads that have greater potential to become loyal customers. As a realtor, it becomes challenging to choose the right leads when you have a huge inflow of leads. Simultaneously, there is a higher chance of interacting with leads that are not going to become your customer. You have to make tough decisions and filter the leads that are not going to bring you a conversion.
A CRM for real estate agents makes this work easier. Apptivo's real estate CRM Software enables you to predefine the lead qualification process. By defining the criteria and the priority level, the system will automatically filter out the leads that are not a right fit for your real estate business and thus, prevent any type of leakage. The qualified leads are automatically moved into the sales funnel and assigned to the salesperson based on their availability and priority levels. With this, there is less chance of your salespeople interacting with bad leads and reducing their productivity level.
3. Automate The Process
Lead management is a complex process where the sales manager has to weigh different parameters at a time to come up with a solution. In such cases, there is scope for errors where you wouldn't have paid attention to a particular parameter. A simple ignorance can cause huge loss and disrupt your complete process. As a Realtor, you have several responsibilities and tasks on your plate. It is not effective to spend time on redundant tasks identifying the source of errors. The best solution is to implement automation into your workflow.
Apptivo CRM for real estate agents is an effective way to overcome redundant tasks in your business workflow. The triggers facility of Apptivo is noteworthy owing to its ability to perform multiple tasks at a time. When a lead meets the trigger requirement, the system automatically sends a notification, updates a value, or creates activities for the lead. Through this, you can avert manual errors and focus on building stronger relationships with your customers. This type of automation ensures that your teams focus on selling rather than bookkeeping.
4. Track The Performance
Capturing leads, qualifying them, and following up on their activities does not cover the entire lead management process. It also includes tracking the performance of your teams. Your entire effort of building a lead management process becomes futile unless you have an efficient team that adds value to your real estate business. By adding value, we are talking about creating an engaging and trustworthy environment for leads where they can share their requirements and concerns associated with your business and the real estate industry in general.
Apptivo has modernized reports and dashboards features that offer the best solutions to real estate lead management systems. Through Apptivo's Leads application, you can build customized dashboards with charts like Bar charts, Pie charts, Column charts, Stacked charts, and summary tables. These charts display the performance of your leads and employees in real-time based on the selected parameters. Furthermore, the Reports feature allows you to generate data on the performance of your leads and employees for a specific time. With this, you can alter your lead management strategy and take suitable decisions.
5. Create Activities
The Real Estate industry is more about interactions and gaining the trust of customers. To gain the trust of leads, the realtor has to be careful while interacting with the leads during the first few instances. There is a thin line between follow-ups and spamming. The salesperson should be trained on this and make sure that their follow-ups do not make the leads feel like they are spammed. One of the best methods to avert this is to schedule events that could be approved, rejected, or modified by the leads according to their convenience.
The Real Estate CRM of Apptivo has exclusive collaboration tools that help realtors to perform various activities related to customer interactions. These tools are added to each lead profile where you can schedule appointments, track events, log calls, upload documents, add notes, and send emails. With these tools, your support and sales teams can track the leads, initiate conversations, and easily carry out with the lead management. If a new employee takes over an existing lead, it becomes easy for them to track the previous conversations without any additional help.
Conclusion
It sums up the five smart ways to manage your leads in the real estate industry. Apptivo is an integrated CRM platform that helps businesses manage the leads, track the deals, and move them through the sales funnel as they satisfy every criterion, and convert them into customers. Apptivo is an interactive business management tool that caters to the requirements of different businesses including the real estate business. This makes Apptivo the best real estate CRM Software that is upgraded continuously to meet the real estate industry trends.
Also, Read
5 Smart Ways To Manage Your Real Estate Leads – Real Estate CRM
was last modified:
May 30th, 2023
by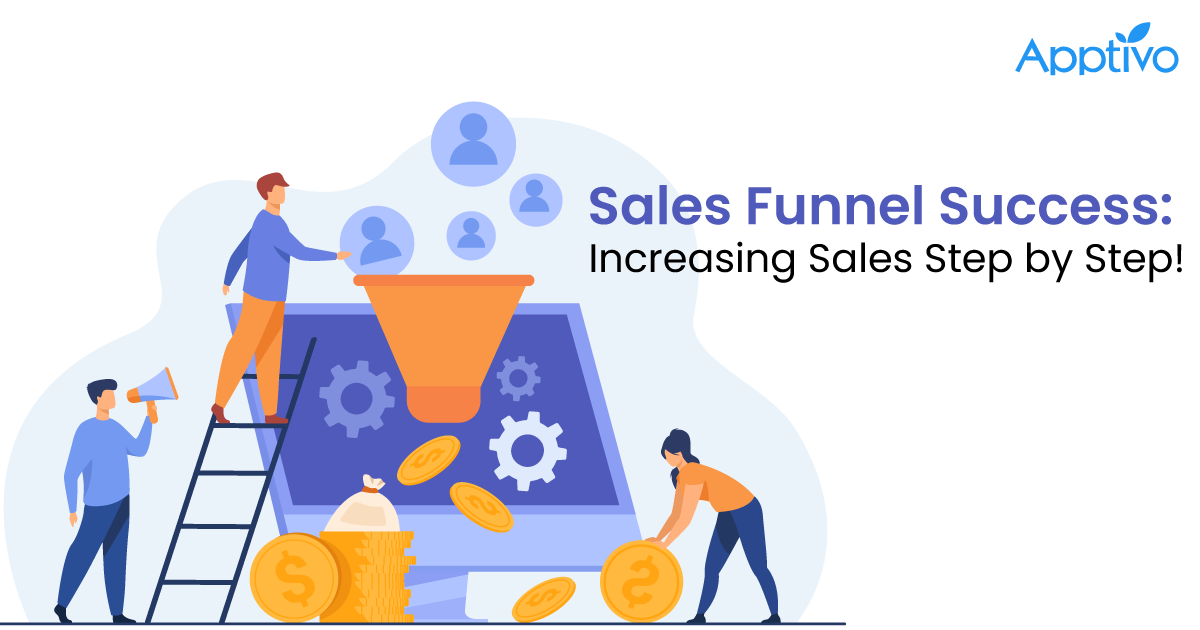 What is a sales funnel, and how do you build one that drives more sales?
1. What is a sales funnel? 2
Read more

→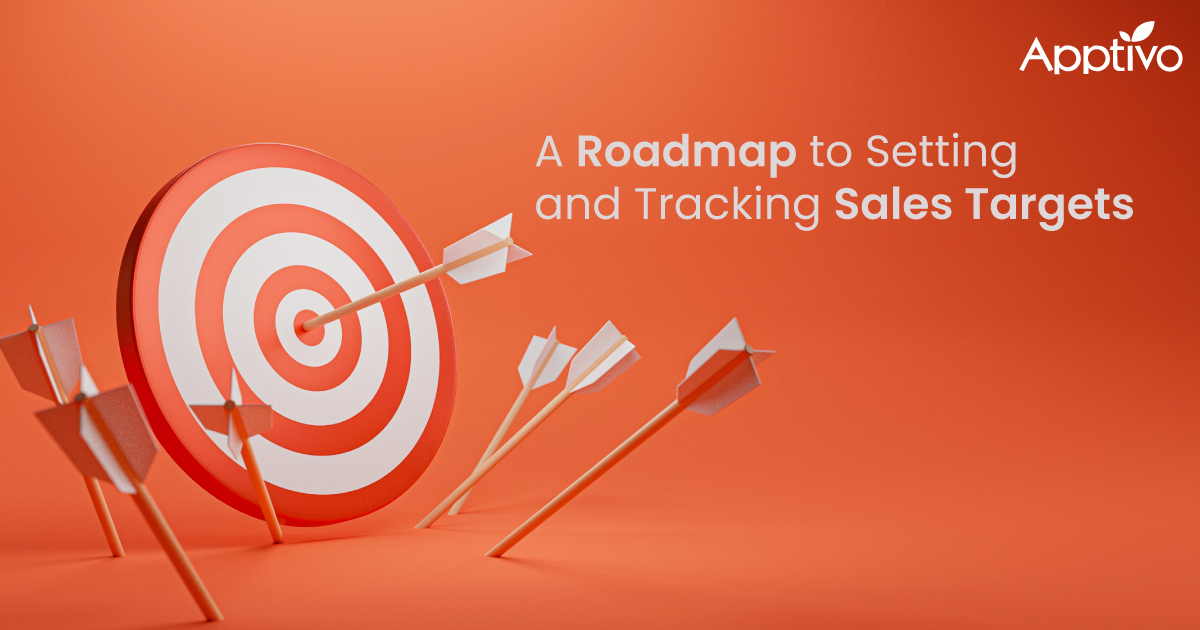 What are sales targets and how do you set and track them?
1. What is a sales target? 2
Read more

→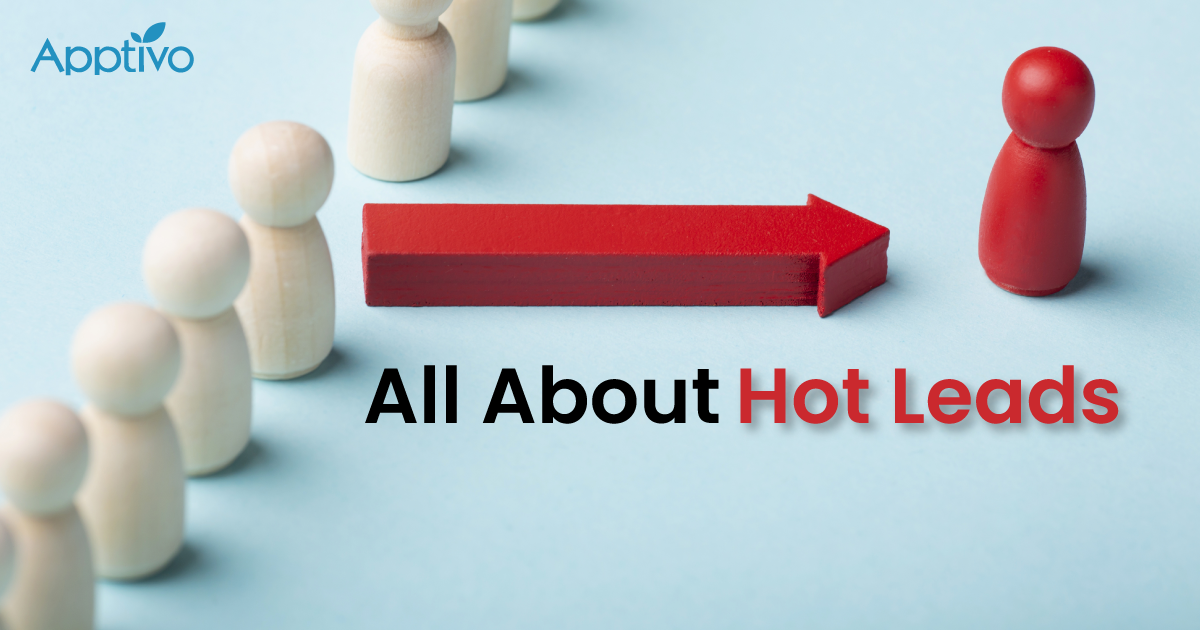 Hot Leads in Sales: Identifying and Converting Effectively
1. What is a hot lead? 2
Read more

→