Any organization is a comprehensive collaboration of different departments (also known as sectors) that work together to bring out efficient results. One of the prime sectors or departments in most organizations is financial services. Financial services, in general, refers to financial management which in broader terms refers to banking, investment, and insurance. The financial industry in a wider perspective has the capability to operate as an independent organization providing financial services like a financial consultant, financial advisory services, or banking. Also, financial services function as a crucial arm of an organization taking complete control over the financial management of that organization.
The development of financial services owing to the innovation in technology has created a competitive ecosystem where businesses aim at catering the best software for financial advisors to their teams. This will ensure security, credibility, and flexibility in the work environment. Moreover, with technology acting as a crucial tool to reduce work redundancy, the financial industry has started to depend on these advanced tools to manage their data, store them securely on the cloud, provide controlled access to financial advisors, and provide an interactive platform to record the financial advice. To achieve this, one of the emerging trends in financial services is Finance CRM.
Apptivo's Financial CRM Software is what your finance teams require to streamline their work and obtain accurate solutions. Along with being the best sales management software, Apptivo's Finance CRM is popular for its ability to mirror the business requirements depending on the industry. Here, finance industry. In this blog, we will walk you through what is finance CRM, the recent trends in financial services, and what makes Apptivo, the best CRM for financial advisors.
What Is CRM Financial Service?
CRM (Customer Relationship Management), in general, is defined as the software used to manage customers relationship and improve the lead conversion rate. Likewise, CRM in finance focuses on the management of customer relationships in the finance industry. It streamlines the financial management where the finance teams can understand their customers better laying the foundation for a long-term relationship between the customers and the organization.
Picture this: You are running financial advisory services. As a financial advisor, your role is to identify effective solutions to provide services to your customers in financial services. Also, you have to plan the economy of the clients in the long term while defining the reachable goals. Leveraging a Finance CRM makes it easy for companies to strategically implement effective solutions to manage the wealth of the clients.
Are you confused about which is the best CRM for the finance industry and what are CRM uses? Go through this blog to understand the benefits of a Finance CRM and what makes Apptivo the right choice to manage financial services.
Best Software For Financial Services – Apptivo
The financial CRM Software of Apptivo is robust software with vast uses. It is the best software for financial management as it has everything you need to manage all the transactions. Did you know? Apptivo has distinct customer relationship apps like Customers, Leads, Contacts, and Opportunities app. Additionally, Apptivo has exclusive apps to manage each division in the financial department. For instance, there is a separate app for Invoices, Estimates, Credit Notes, Customer Payments, and many more. Check out this space to understand the features of Apptivo that are a must-have for financial services.
Lead Management
Managing leads is often a tedious task unless an efficient process is put in place to capture, record, and manage leads. The CRM leads of Apptivo has an exclusive Leads app that has the ability to capture leads from multiple sources like websites, social media, or other third-party applications in a secure environment. These leads are qualified through defined criteria and later assigned to the right salesperson. All this takes place automatically without any manual effort. Hence, the salespeople can focus more on selling while the Finance CRM will handle the redundant task. For Finance teams, lead qualification is an important process and Apptivo does this effortlessly.
Activity Tracking
Did you know? One of the quickest ways to improve your customer loyalty is by keeping track of every engagement with the customer. Customers notice organizations that take care of their smallest requests and remember them. If you are a financial advisor or financial consultant, then it is very important to record every transaction considering the significance of your industry. Apptivo Finance CRM Software has effective collaboration tools that help your team to track and record all the interactions with your customers. Tools like Call Logs, Calendar, Notes, Email, Agenda, News Feed, and Document Management add the necessary boost to bridge the customers relationship with your business.
Sales Insights
Irrespective of your industry type, businesses heavily depend on business insights to understand the current status of their business and take measures to strategize the plan of action. You can own your financial services when you are able to grasp the performance level of your business. It becomes an added advantage if the data is available in real-time. The sales management software of Apptivo does this. The dashboards present in each app provide a complete view of the sales on a monthly, quarterly, and yearly basis. With this, you can predict the sales of your financial services in the future. Further, the Reports facility generates reports depending on the needs of your business with exact values that you can show to your investors or shareholders.
Boost Sales
Since you are part of the financial industry, the success ratio of your business is measured in terms of the revenue generated by your customers. It depends on whether your customers are able to attain the required profit or if they are noticing an upward trend in their graph. Apptivo CRM for financial advisors boosts your sales by automating all the tasks. You can obtain real-time information on any update related to your customer records and take necessary measures to boost the revenue. As Finance CRMs have a primary requisite of planning and scheduling, Apptivo sales CRM helps teams to plan their sales and schedule appointments with the customers without any trouble or confusion.
Gain Visibility
The lifetime value of your business depends more on the better reach to the masses. The marketing teams can utilize the marketing tools of Apptivo to launch campaigns and ensure the sales teams are ready to manage the inflow of leads into the system. Apptivo is an integrated business management solution where you can automate the communication between departments. By using this facility, the marketing teams and sales teams can stay in sync with the everyday updates and boost the conversion rate. This is what makes your financial services better than the competitors.
Better Customer Experience
The financial industry is a challenging sector where a small mistake can lose you a customer. Hence, organizations have to be very careful while handling customer interactions. The conversation doesn't end with a single interaction. Instead, it requires multiple follow-ups. Apptivo's Finance CRM provides customer relationship tools to receive timely prompts on upcoming follow-ups and reach out to the customers at the scheduled time. It doesn't matter if the conversation bears positive or negative results. Rather, what is important is to ensure that the customers receive proper communication pertaining to their financial management. By doing so, there is a higher chance of improving customer loyalty and retention rate while reducing the probability of customer churn in your organization.
Integrations & Automation
One of the biggest drawbacks of any software is its inability to integrate seamlessly with other applications. Also, the absence of automation tools makes it difficult for employees to work through the application. Apptivo helps firms to overcome both the drawbacks by offering exceptional automation tools and secured integration with third-party applications. For example, you can integrate your Xero and QuickBooks account with Apptivo and keep track of all your transactions in single cloud software. This prevents double data-entry errors and effortless sync of information between your important applications. The automation tools of Apptivo carry out the prescribed tasks automatically and keep all the associated parties informed on the smallest updates.
Apptivo Finance Management Applications
Apptivo is a business management software of 65+ applications catering to different business requirements. This includes distinct applications for financial management. Apptivo has dedicated apps to create estimates, send invoices, and collect payments. This is integrated with the Finance CRM of Apptivo. So, depending on your business scale, you can choose the plan and make use of the required applications. Here, we have listed some of the applications that are ideal for the finance industry.
Estimates App – The Estimates app of Apptivo is the best quoting software for businesses to prepare quotes on their products and services. The finance team can communicate with the customers directly through the app.
Invoices App – The Invoices app of Apptivo is suitable for businesses looking to create tailor-made invoices for products and services. The Invoices app replaces the traditional accounting system and collects payments instantly.
Ledger App – The Ledger app enables you to make an accounting ledger to track all the transactions by creating journal entries, ledgers, trial balances, and balance sheets in a single application.
Credit Notes App – The Credit Notes app is a one-stop platform to create, track, and apply your credits to make a purchase and improve the customer experience. The Credit Notes can be applied while making purchases or deducting additional costs.
Xinnect App – The Xinnect app is an online portal that enables customers to interact directly with the employees on any queries related to their transactions. It is a secure platform for customers to track the status of their requests on their own.
Sales Receipts App – The Sales Receipts app of Apptivo is an online note to record the purchases made. This helps employees to create receipts for the transactions, record payments, and send them via email.
Conclusion
You must have come across several CRMs offering solutions to your financial services. But, not all CRM is the right fit for your business. Rather than looking for top-notch features, it is essential to choose a Finance CRM that has all the features that you are looking for. Apptivo has everything you need to streamline your financial management and boost your revenue.
Also, Read
Best CRM For Financial Services – Finance CRM
was last modified:
December 13th, 2021
by

How CRM Improve Business Performance
Business can be of any type, but one prime factor that all businesses focus on while boosting the business performance metrics is customer relationship management. Customer Relationship Management is the backbone for efficient business performance management
Read more

→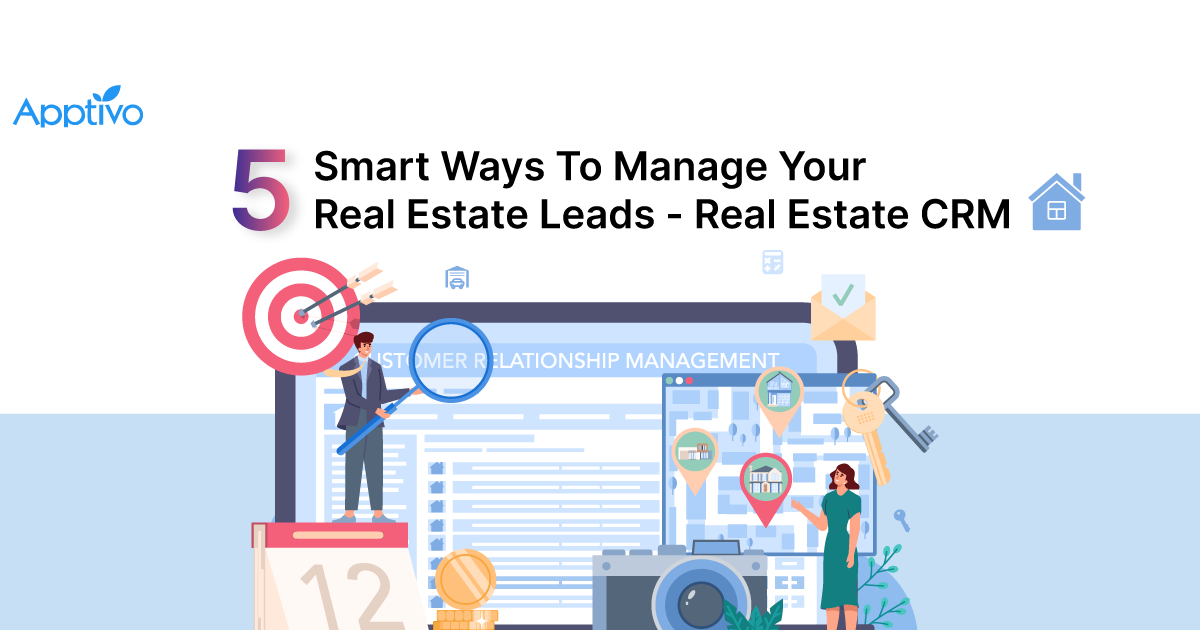 5 Smart Ways To Manage Your Real Estate Leads - Real Estate CRM
The Real Estate industry is a developing arena forming a significant part of the construction sector. The Real Estate business has existed since the beginning
Read more

→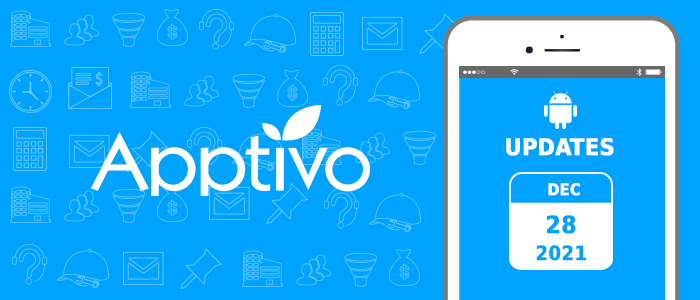 Apptivo Mobile Release Updates as of December 28, 2021 – Android All-In-One Mobile App: v6.3.10
We are back with the latest updates from Apptivo's Android application. As this year comes to an end, we have rolled out version 6
Read more

→