Relationships and communication are everything for the financial industry. Customer relationship in banking provides the necessary boost for a bank to stay in service for a longer period. Customers will stay with a bank if they find it beneficial. For example, with the right bank, they may enjoy better interest rates, get their loans approved faster, can ask for a refund on overdraft fees, and receive additional benefits for being a loyal customer.
For banks, being able to track these relationships is crucial. They need to be able to record each interaction because it dictates what benefits the customer gets in the future. Because of this, they have begun to adopt tools that allow them to do so. One of them is Banking CRM.
Customer relationship management or (CRM) is a technology that allows businesses to manage all their customer relationships and interactions in one platform. With Banking CRM Software, banks are able to keep track of their customers' transactions and credit history, which in turn allows them to give more personalized service. This is just one of the ways that CRM is changing banks.
CRM is also outlining the way KYC compliance ethically obtains customer's information by verifying a customer's identity, not by simple questions. It not only verifies who you are but also makes note of any suspicious transactions that wouldn't normally be purchased by you. It not only protects you but ensures that it also informs you about your current funds.
If you are interested in CRM management tools and the benefits of CRM in banking, keep reading as we discuss below five more ways that CRM is impacting banking. Also, you will understand why Apptivo is the best CRM for Banks.
CRM In Banking Industry
Just like other sectors in the field of finance, CRM helps banks to manage their customer relations and improve the retention rate. Apptivo CRM in Banking sector helps bank employees or agents to capture good leads, close deals faster, understand customer requirements and offer speedy solutions. All this, through an integrated banking CRM. Any industry depends heavily on the customers, the banking CRM solutions of Apptivo ensure that your customers enjoy excellent customer services and continue to do transactions through your banks.
Advantages Of CRM In Banking Industry
The importance of CRM in Banking is diverse. Banking CRM is a complete tool that can boost your banking operations effortlessly. Leveraging the CRM management tools can smoothen your operations and make all your transactions recorded as an electronic note. Wondering how? Check out this section to know more about the benefits of CRM in the Banking sector.
Organized Database
No longer do banks need to look through different sources when gathering customer information. Nowadays, multiple CRM management tools help Banks to capture leads, qualify them, and reach out to them as they move through the sales cycle. Banking CRM collates all customer data in one place and segments them depending on various factors like geography, population distribution, preferences, and many more, making it easy for bankers to know who they are dealing with.
The data stored in the database can be anything whether it's a customer's loan history, the services they use, or the length of time they've been with the bank. With all customer data collated in one system, banks can also give out the right rewards to customers who use their service frequently. For example, it can track cash back, statement credits, and travel miles. Customers are more willing to keep using your services when they see there's an incentive to do so.
Personalized Services
Banking CRM is not just an online database that stores customer information on the cloud. Rather, it is a medium for banks to understand the customer requirements and add value to their customer service. Because CRM contains a lot of data about a customer, bankers can easily look into their situation and provide the customer with highly useful product recommendations. The added advantage of a CRM in banking sector is that it provides information on these services automatically like giving product offers based on customer demographics, what products they use, and their circumstance.
The employees have to tune up the CRM system to provide information automatically and obtain insights. Customers love a personalized experience, helping to deepen their relationship with the bank. In general, Banks aim at offering tailor-made services to their customers. Integrating your banking services with the best CRM for banks saves the time of employees in repetitive tasks and encourages them to focus on offering the exact customer service without any trouble.
Effective Marketing Campaigns
Any organization can sustain itself only when its business has better visibility. This makes sure that the organization has a continuous inflow of leads and better conversion. The absence of any visibility reduces the lifetime of that business. Hence, to get better visibility, businesses must employ marketing campaigns. One of the powerful marketing tools is word of mouth from existing customers. Another tool is the retention of existing customers as the cost employed in retention is comparatively less.
Banking CRM does not just collect data. It also gives you insight into what your customers want and do not want. Banks can leverage this information to create more relevant marketing campaigns. Furthermore, they can segment their customers and deliver highly customized campaigns for each group. People respond to messages that resonate with them which can result in more sales for the bank. Apptivo has exclusive apps that enable Bank CRM to create customized campaigns and schedule their launch at the right time. Furthermore, the marketing team can add the required target list while preventing others from receiving a particular campaign.
Smarter Collaboration
Communication is the key to a smooth workspace. When the communication is transparent and smooth, it is easy for employees to operate. Imagine receiving contradicting statements on a particular work – sounds frustrating, right? Work misunderstandings can often be due to different information across departments. This can be prevented with the banking CRM software as all customer information can be found in one place. Collaboration is easier with everyone seamlessly working together to create more sales, address customer issues, and provide appropriate product suggestions.
The collaboration tools of a banking CRM like Apptivo allows employees to schedule appointments, track follow-ups, send emails, upload documents, and add notes from a single system in each customer's record individually. By this, there won't be any miscommunication among employees and any employee can take over a task from a previous employee effortlessly. CRM can also automate repetitive tasks allowing human bankers to focus more on having better interactions with customers. One of the prime examples of CRM in banking is sending automated notifications to all the associated parties whenever there is any change pertaining to a customer's account.
Predicting Trends and Customer Behavior
Because CRM in banking sector holds so much data about customers, it can provide stakeholders with insights that can help enhance a bank's products and services. By looking at which offerings customers are responding to the most, banks can hone on this data to create better products or recommend their other existing products. This also assists banks in leaving behind the legacy features that are no longer in use without probing the customers much.
Furthermore, the ability to predict will allow banks to enhance customer retention. CRM can predict when a customer is about to leave and switch to a different bank. This allows enough time for the retention team to reach out to the customer and provide them with better, more alluring options. Additionally, Banking CRM now allows banks to integrate their CRM with third-party applications like other accounting software and email providers. With this, all the information pertaining to the customers will be available in a single system.
Banking CRM Challenges
One of the biggest challenges of CRM in banking is providing security, scalability, and restricted access to employees without compromising customers' data. Apptivo has secured cloud software that stores all the information related to customers in a secured environment. This bank CRM offers controlled access to employees where the managers can define multiple access levels and assign them to employees accordingly. Furthermore, the bank CRM is scalable where the features are scalable depending on the size of your organization. Apptivo focuses on the micro-level where managers can define the accessibility to the field level.
Also, the Apptivo CRM in banking sector provides an efficient implementation process where banks can move the legacy data from the existing system to the CRM software without any complications. By discussing with our boarding managers, Banks can easily move into our system without any hassle.
Conclusion
When you sign up for a banking CRM like Apptivo, you can leverage diverse benefits and own your workflow. With Apptivo, you can build stronger relationships, offer excellent customer service, streamline your communication, obtain insights on sales, boost revenue, analyze employee performance, improve customer interaction, schedule appointments, and optimize business productivity.
Also, Read
5 Ways CRM is Changing in Banks (and How to Maintain It)
was last modified:
January 9th, 2022
by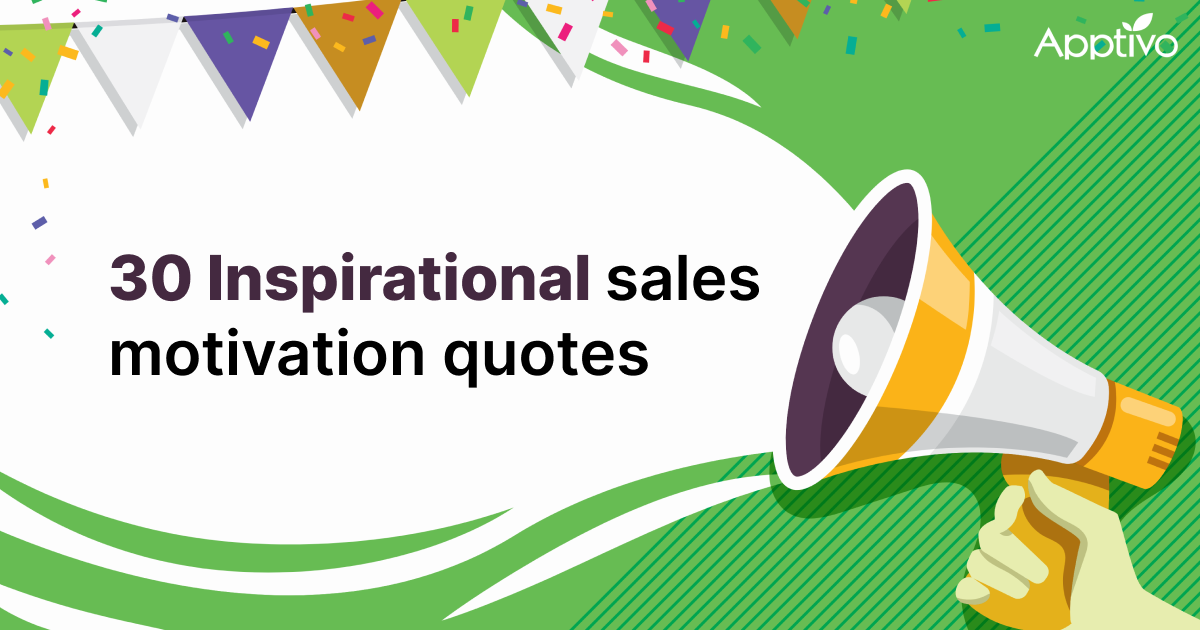 30 Inspirational sales motivation quotes
Introduction Sales is an important part of business. Even the most successful and motivated salesman needs to be pushed and pumped at times to reach the desired target
Read more

→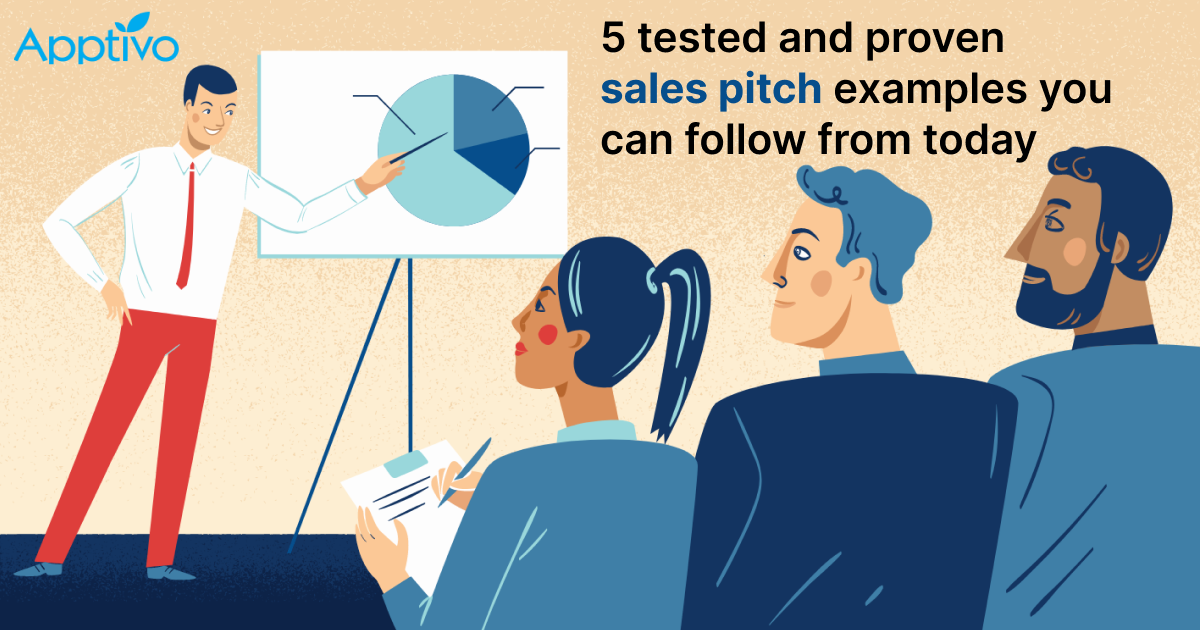 Five tested and proven sales pitch examples you can follow from today
Introduction A prospect is likely to be excited about the opportunity that the sales team is offering and they also kind of encourage them to take steps to move along the funnel, which is ultimately a good sales pitch. Sales team should use the sales pitch as a compelling story for every client
Read more

→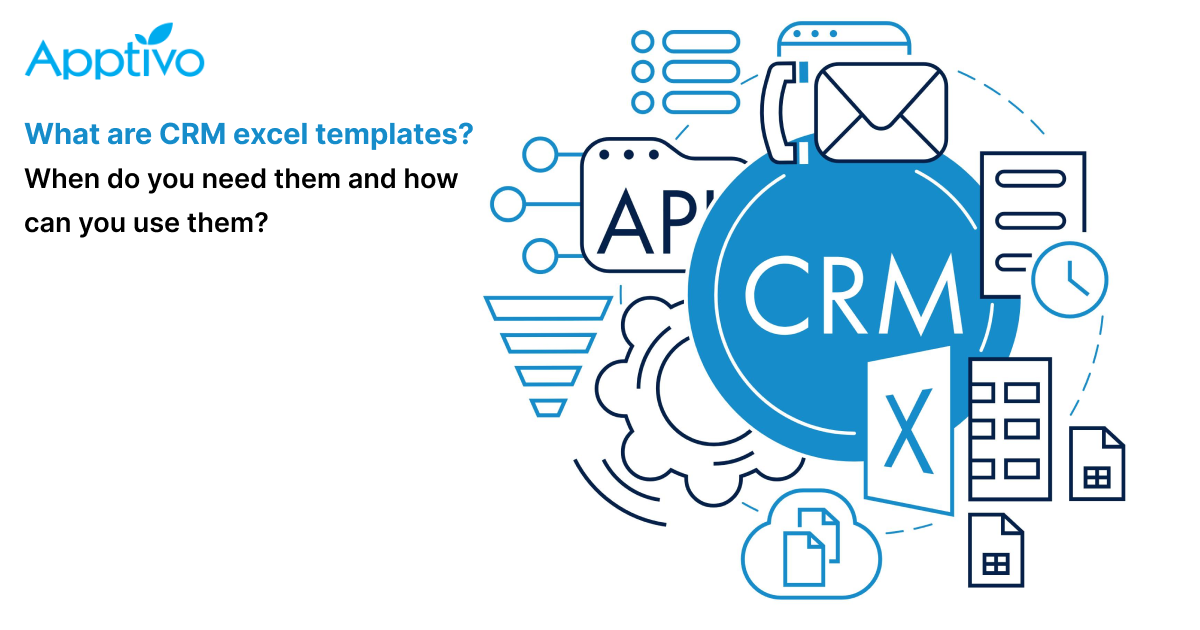 What are CRM excel templates? When do you need them and how can you use them?
Introduction In a world of abundant choices and unrestricted geographical/demographic reach, the limits of conventional businesses are broken; today, finding customers, reaching out to them and achieving conversion have no limitations. Businesses can sell to customers located anywhere in the world
Read more

→