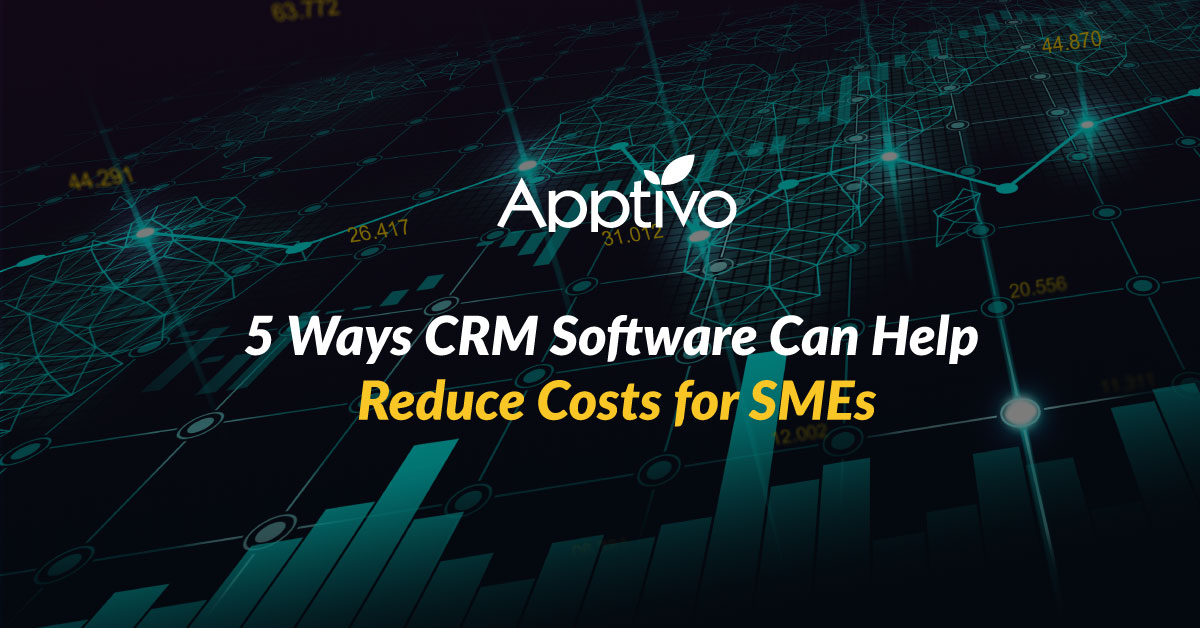 In the last few decades, many SMBs have come up. In this fast-paced world, the main challenge of these small-scale businesses is their limited funding and the support they receive. This causes them to either invest too little in revenue-generating or focus on a few major components and lose sight of the big picture. In any case, reducing costs allows them to invest in different areas.
Apptivo's cloud business management suite is the perfect weapon in this uphill battle. Not only do the tools in this roster help you yield profits, but it also saves cost while doing it. Let's see how CRMs can help you conserve your finances.
Focus on Your Customer Demands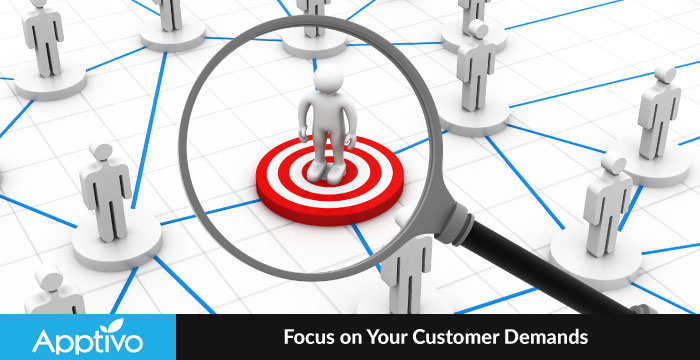 Most companies focus on manufacturing items that they like making. While they may be great products, your targeted audience may not have any use for it. Instead, investing in developing products that help your customers can keep your business's manufacturing cost at a minimum and greatly boost your revenue. The first step in a business, therefore, must be, market study. Up to 5% of a brand's total production is wasted because of unsaleability. This makes market research crucial when it comes to product development.
Apptivo's CRM software enables you to understand the demands of your customers. The CRM lets you read into the nitty-gritty details of your buyer's thoughts allowing you to create products that are highly customized to fit their demands. Once you have a long clientele list, you will need customer service software to handle their queries about the product. Apptivo's business management software comes with an inbuilt help desk service with which you can manage your customers' complaints and feedback. This helps you to enhance your product even further to cater precisely to your purchasers.
Inter-connects Your Different Departments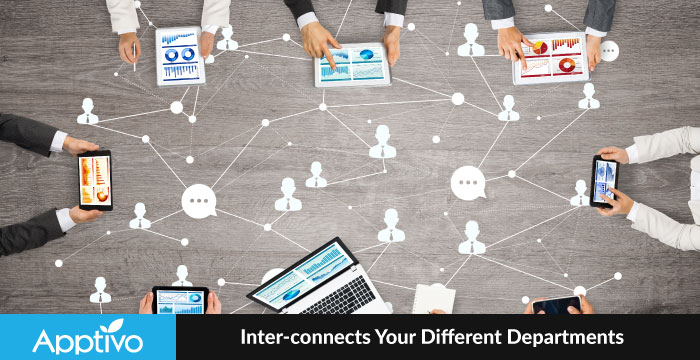 Information is a great asset to any business, and correctly communicating this information to each of your teams and their individual members, can result in a highly efficient business. Disconnected teams will result in a waste of time in fighting each other rather than your rivals. Managing, forecasting, and budgeting can be a nightmare when working with individual teams. Instead, you need your organization to turn into a single entity, with all the teams working hand-in-hand.
Apptivo is an online business management software that stores and displays all your clients' information in a highly organized way. The CRM software collects all your customers' details automatically from your webforms for ease of access for all your teams. This way you are completely transparent with your employees, which can improve morale as well as give them the latest updates. Apptivo also comes with a Project Management App so that you can track the progress of all your business activities. Each department is encouraged to mention any developments in their projects through this tool. This helps you and your departments stay updated with each other. This, in turn, makes project management a breeze.
Proper Use of Advertising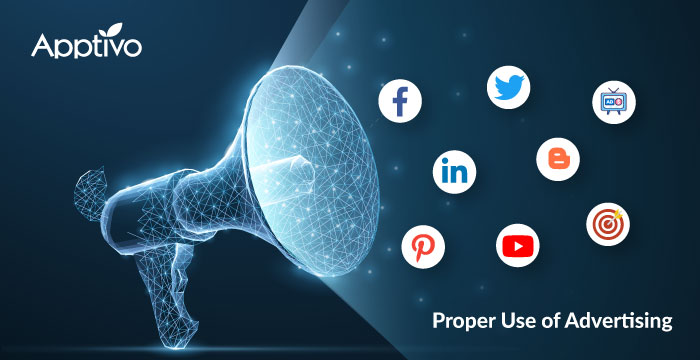 Another major money-loser in business is incorrect advertising. Without marketing, people will not be aware of your product. But today there are many channels you can use to broadcast your marketing campaign. Email blasts, T.V. commercials, and even social media are some of the largest advertising platforms. Choosing your channel is of utmost importance. This should be chosen according to your desired demographic. If you're targeting millennials, the advertising platform of your choice should be social media. Whereas, if you're looking to catch the attention of a manager, you should use email marketing.
Controlling all these channels separately and providing a similar kind of service through each channel can be challenging. With its multiple integrations, Apptivo's CRM helps you control many channels and follow an omnichannel marketing approach. In an omnichannel marketing architecture, you can maintain the same level of personalized experience throughout all the channels. Further, since the CRM stores all your customer details, you can find the pattern in channels that your shoppers tend to use so you can focus your efforts on that channel. The software even prepares tailored email designs for each of your clients.
Tally Up Finances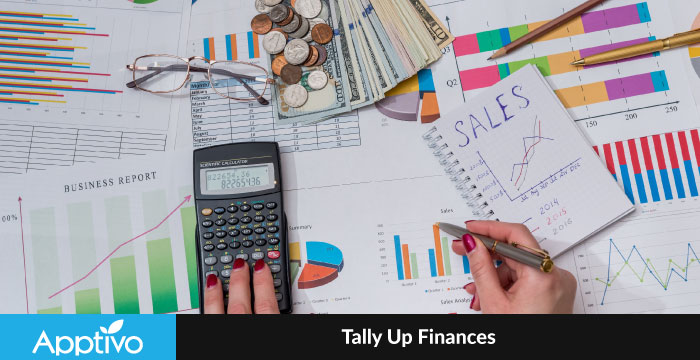 Whether you are an SMB or a large enterprise, you will need a budget tracker. There is a limit to your funds after all, so you will need to pick the areas that can get you the best ROI. Yet compromising in essential fields or being underprepared for unpredictable events can land you in a world of hurt. So, it is not an easy job. Many data points go into designing a budget. Therefore, coming up with Expense Reports by crunching all your data is essential in your budgeting.
CRMs contain customer details that can be very useful when planning your budget. An Apptivo CRM generates these reports based on this information. Another way of saving up money with the CRM is to use the quote management software. This tool allows you to quickly draw up Estimates for your client based on all the information you have gathered on them. Since the software is directly integrated with your CRM, you save the time of preparing and transferring the data over to another app for quote generation. The tool also comes with billing software to automatically generate an Invoice to complete the transaction.
Pursuing Potential Leads and Scraping Dead-ends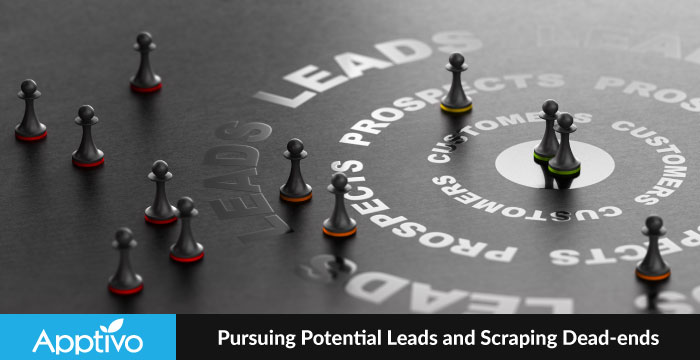 Going after leads that are sure to not convert into customers is a huge waste of time and money. You should always invest in making the best experience for your more valued patrons rather than putting your effort into expected customers. Therefore, pursuing the leads that have the potential to convert can result in a sale, while those that are sure to lead to nothing, should be scrapped immediately. But how would you decide?
CRM software collects and stores extensive information on your customers. It is therefore ideal in providing you with the data to decide if a lead is worth pursuing. Apptivo's CRM comes with a leads management application that helps you find and manage your greatest leads while removing those that have no need.
Final Thoughts
If you've been in the world of business, you know how useful a CRM software can be in turning a profit. There are numerous ways a CRM can help an SME save big bucks, but being a business, you have to decide in which sphere do you want the CRM to work its magic. Only when you have fully analyzed all the aspects of your business and deduced the one sector that could do with some money-saving can a CRM genuinely do what you want it to do.
5 Ways CRM Software Can Help Reduce Costs for SMEs
was last modified:
June 1st, 2020
by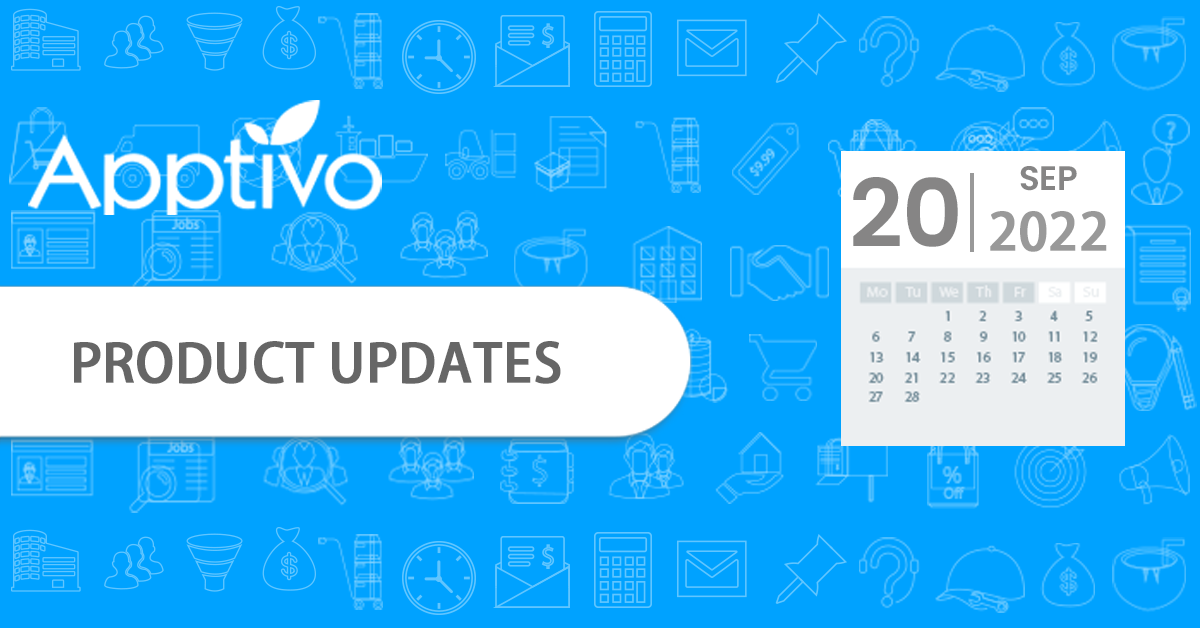 Apptivo Product Updates as of September 20, 2022
Find the Solutions of Apptivo relevant to your Business needs! Having the CRM without complexity might be the biggest challenge today, but you have Apptivo for the rescue. We continue to advance our product and integrations to reach the market scale growth in this fastening technology
Read more

→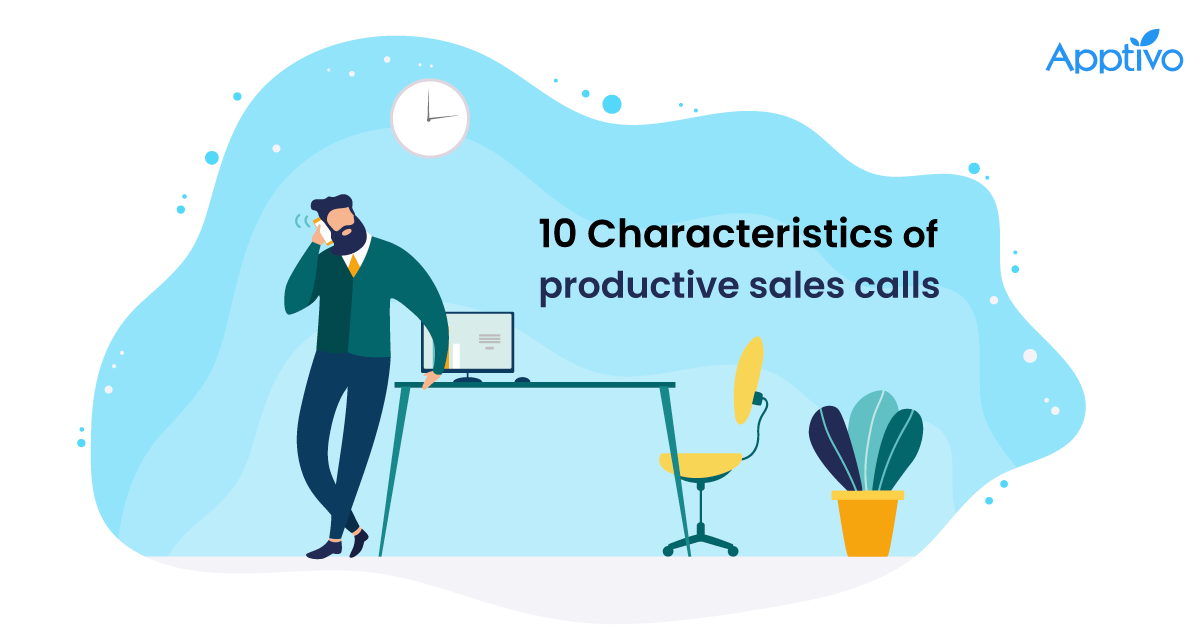 10 Characteristics of productive sales calls
Time is valuable for everyone! Sales calls need to be efficient, effective, and productive for both the seller and the buyer. The seller has the obligation to provide value and must convey it at every opportunity, whereas the buyer invariably undermines the same
Read more

→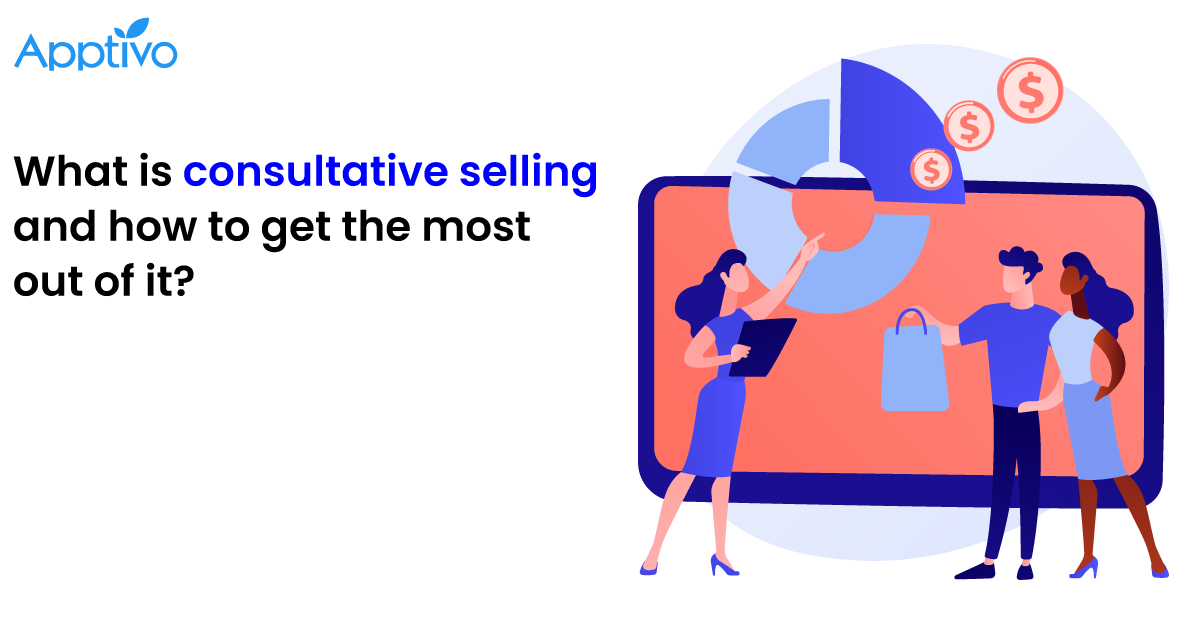 What is consultative selling and how to get the most out of it?
What is Consultative Selling? Consultative selling is about understanding what your client wants, and then tailoring your offerings to meet those needs. When companies take the time to listen to their clients' needs and not push products and services that they might not really need, not only does it help the company come up with products that could solve their clients' problems, but also make a huge impact on the company's success
Read more

→