The Coronavirus pandemic has changed how businesses employ their daily activities. While those incurring huge losses have decreased production, closed down least productive centers, and altered their business models, others deem these ways unfit for their practices.
The need of the hour for an SME is to move their business towards more technologically-driven tools and inculcate them into their day-to-day activities. SMEs should move a part of their business online earning through their eCommerce websites, social media pages, and setting up online stores.
Setting up online stores and eCommerce sites will save businesses from multiple areas of expenses and delays. With all business activities shifted online, employees can work from anywhere, provide better customer service, easily streamline themselves with new and constant updates.
What is an e-commerce CRM?
CRM is customer relationship management. CRM helps store all the information and interactions to streamline business processes. The most important thing about a CRM system is that one can access all the information in one centralized location.
E-commerce is one of the emerging technologies with different advancements and developments over the years. For an ecommerce business, CRM is a mandatory software to reap the benefits. It helps them to organize all the customer interactions for easy retrieval and decision making.
E-CRM software is useful to analyze the website metrics such as Conversion rates, click through rates, Email subscriptions, the products the customers search for. E-CRM software is a sure way of improving customer satisfaction and loyalty. CRM has created a huge impact on the e-commerce sites which is essential for the success of the business.
Why Do You Need An eCommerce Website?
Building a fully-functional eCommerce site is the pressing priority for small and medium businesses to survive. The pandemic has struck numerous businesses and profits have gone down.
In such scenarios, finding a reliable source of income for a business is crucial. eCommerce sites can bring customers from all around the world, crossing the boundaries of regions and states. As per stats, there are over 2.05 billion people who regularly shop online. Implementing a business model, inclusive of chatbots, 24*7 customer service, and easy billing systems can leverage your trade and more than double your profits.
Building an eCommerce site also saves a lot of costs. You can move your entire business online utilizing the benefits of the Cloud. Employees can work remotely, without needing to be physically present in the offices. You can also reduce the number of staff to handle warehouse and stock-related updates. With access to all business-related activities and data from anywhere and in real-time, your business is sure to scale up.
CRM solution that simplifies your e-commerce websites
One can grow the online store with an unified marketing, sales and support CRM. With CRM in place, the business can attract, nurture and engage customers in an impeccable manner. Ecommerce CRM system enhances conversational marketing & support, multichannel engagement and 360 view of customer data. The CRM system plays a significant part in helping the e-commerce business have a clear picture of their customers and to deliver the products & services that are well suited to their needs. The business has to leverage the CRM system to solve a wide range of problems and challenges. An effective CRM is all an ecommerce business needs to drive sales in an unimaginable manner.
Benefits Of Using an eCommerce Solution
Reports suggest that online sales have gone up by an astounding 55% since June 2019. In such a fast-paced and rapidly changing environment, you cannot afford to stay behind. While the majority of customers are shifting their buying habits to online, some other benefits of eCommerce solutions are maintaining less staff, easy access to data, increased profits, and pace of business.
Efficient eCommerce tools, such as the one from Apptivo, come with a very affordable pricing scheme. The cost of maintaining your store online is also economical as compared to running a physical store. Rent of the building, electricity, and other costs are also eliminated. The costs incurred to develop, run, and maintain an eCommerce website can easily be compensated for by the profits you earn.
Apptivo's eCommerce Solution
Apptivo's eCommerce tool makes the transition from a physical retail store to an online platform easy and smooth. Features like synchronization with your retail outlets, managing stocks in the warehouse, convenient billing and pricing, and organizing product data (including product images, descriptions, and price) are now available in one place. The eCommerce tool from Apptivo is easy to integrate with other apps for safe payment gateways, shipping and delivery services, and account management as well. So, no more shuffling between multiple apps, thanks to Apptivo.
The eCommerce solution by Apptivo can also be managed on your mobile device, with complete access to the CRM System, Orders, Estimates, Help Desk, Expenses Reports, Work Orders, Invoices, and all other CRM tools. The access to all data is extendable to the staff and other employees, to smoothen and accelerate business processes.
Get Your Business Online In Just 4 Steps
Setting up your website through Apptivo is as easy as a 4-step process. Follow the steps given below to get yourself a brand new fully automated eCommerce site.
Step 1: Connect to the Xinnect app. Through this app, your customers can get updates about their products' deliveries and other services. The tool provides services to non-Apptivo users as well.
Step 2: In the settings page, click on the commerce portal and select the eCommerce portal URL.
Step 3: Enable the toggle for the eCommerce portal. You can create your custom domain (make sure to check the domain is available using domain finder) or change a subdomain as required. It allows you to create a website that your customers can access to connect to your business.
Step 4: eCommerce URL is generated and it can be sent to the customers to view your eCommerce site. The E-Commerce portal is automatically configured with your Items, Orders, Shipping, Invoice, and the Sales Return apps.
Concluding Thoughts
Building an eCommerce website is no longer a lengthy and time-taking process. With the help of Apptivo, you have your website up and running in a matter of minutes. The benefits of shifting your business online are many. With a small cost incurred and a small adjustment to your business practices, you can ace the eCommerce game, getting clients from across the boundaries.
Apptivo eCommerce – Move Your Business Online
was last modified:
February 17th, 2023
by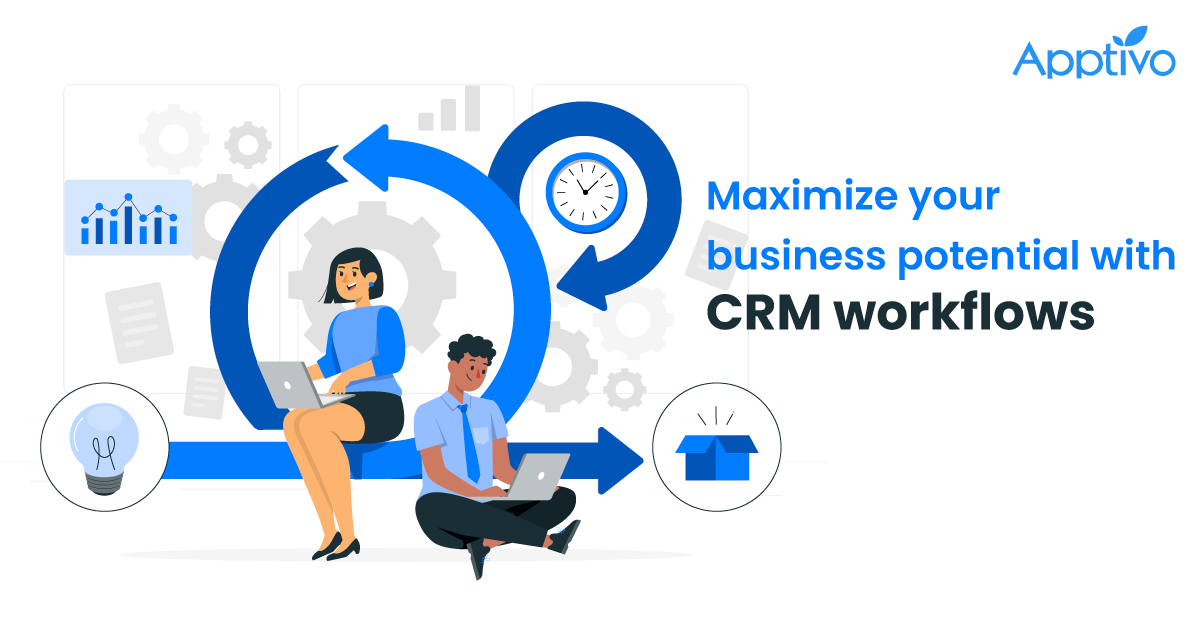 What is a CRM workflow? The Right Way to Boost Productivity and Sales
1. Understanding CRM Workflows 2
Read more

→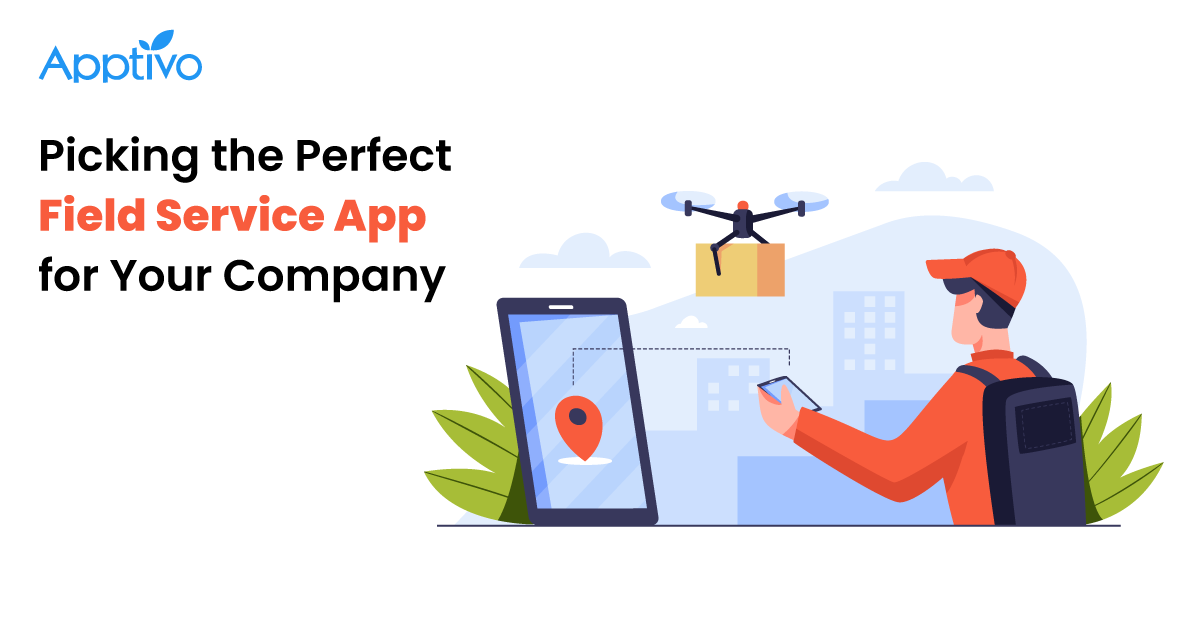 How to Choose the Right Field Service App for Your Company?
1. What is a Field Service App? 2
Read more

→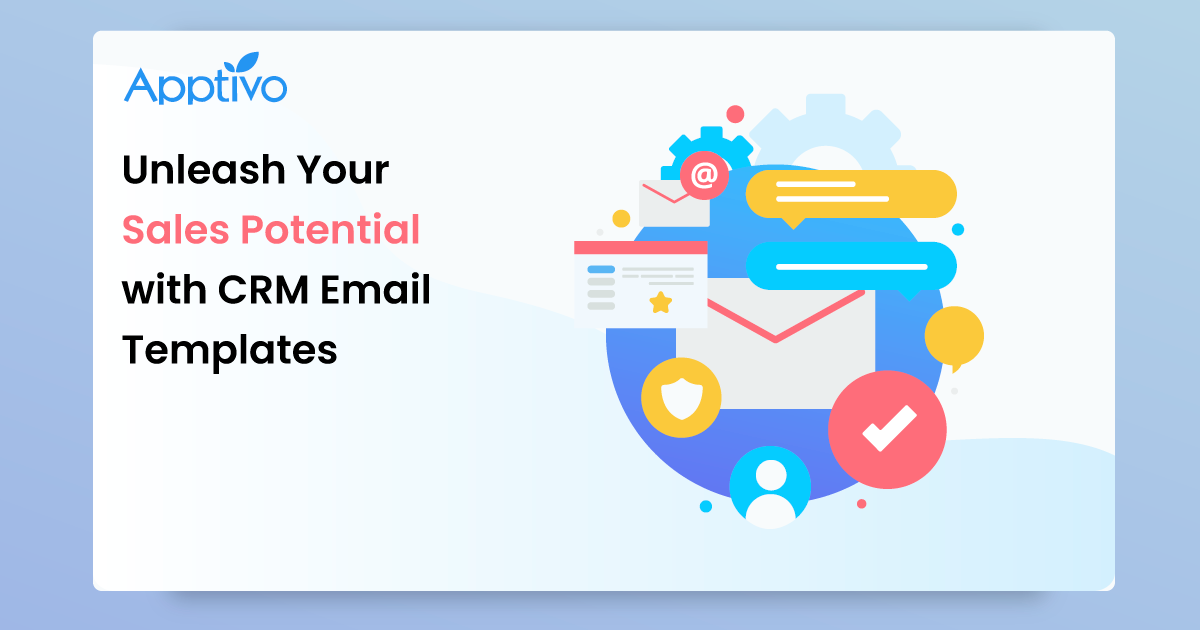 Unleash Your Sales Potential with CRM Email Templates
1. The Power of CRM Email Templates 2
Read more

→