Nurture Leads to grow faster
An important question in a world obsessed with customer experience, customer satisfaction, customer delight and customer retention is, what influences the outcome and how to ensure the same?
Curating every interaction at every touch point has been the time-proven method to ensure better conversions and overall customer satisfaction. In other words, marketers have to utilize every opportunity to nurture every lead and to nudge them to becoming a customer.
Here are some key details that will make B2B lead nurturing as easy as pie.
What exactly is lead nurturing?
Customers don't fall from the sky! However strongly we may wish this might come true one day. Customers are those who have grown to trust that a product / brand / service would provide value.
The process of strategizing, engineering, executing and curating every interaction to build trust and communicate value, until a lead becomes a customer may aptly be called Lead Nurturing. It is a process – like nurturing a seedling into a tree.
Lead nurturing is the periodic communication and interaction with the customer with cohesive and consistent messages, each with specific measurable outcomes.
How to convert a lead into a valuable customer?
Everyone entering the sales funnel does not end up becoming a customer, and in order to convert as many as possible, concerted efforts are needed by the marketing team.
Keep track of lead sources in order to measure which type of source is most effective.
Analyze & research the lead to find opportunities.
Categorize and segment the leads logically to have the ability to send personalized communications.
Qualify the Leads and keep updating the status as they become more and more prospective.
Communicate with the lead with a sequence of information going from the introduction & broad background and leading to specific success metrics, and USP of the product / service / solution provided. However, take care not to spam.
Build trust and bring validation to every promise made.
Retarget, and remarket to lost leads by keeping track of them and marking leads for follow up in the next cycle.
1. Tracking Lead Sources
Clear and automated attribution of every lead to its source is essential for marketing leaders to have the ability to measure lead conversions based on source of lead. Tracking the progress of every lead throughout the lead nurturing process can help identify prospects who might drop-off and prospects most likely to convert. It is also important to measure lead conversion rates that will help optimize marketing spend.
2. Analyze
Lead analysis helps identify opportunities that might be readily available for sales to immediately act on. Analyzing interactions initiated by sales teams and those initiated by customers, can help create personalized content for use in customer interactions.
3. Categorize & Segment Leads
Prospects feel more connected when tailored informal emails pop-up in their inbox, addressing them by name, and engaging with them in a conversational tone.
4. Educating prospects to build trust
Shedding light on the buying process of the prospect plays a crucial role in the completion of the sales cycle. Whitepapers, newsletters, interactive content, e-books are just a few ways to educate the prospect.
5. Lead qualification & lead scoring
Leads in general are raw contact information about a potential customer. However, based on how the lead was sourced and through research, and initial interactions, they can now be qualified as Marketing Qualified Leads (MQL) and Sales Qualified Leads (SQL). MQL and SQL play very crucial roles in prioritizing key interactions and time spent by sales reps.
6. Red flag to spamming
In marketing where the line between nurturing and spamming is defined is the real issue. Sending out too many emails may cause recipients to mark them as spam.
7. Build trust and bring validation to every promise made
Deploy content that addresses the prospect's pain points or how similar organizations benefited. Testimonials, reviews on neutral platforms, awards & recognitions from reputed trade organizations, participation in prestigious events and key milestones of the company, are ideal content that helps build trust and provides validation to the prospect.
8. Retargeting
Retargeting actively markets to users who have expressed interest in a service / product, but who have somehow failed to follow through or maintain their interest. The conversion rates of retargeted ads and communication are likely to yield twice the results as those of green field campaigns.
Effective online channels for B2B lead nurturing
With a wide variety of media available to disseminate information and various channels of communication available, it is all the more easy to communicate the right messages to leads. Each channel has its own potential reach, and credibility. Seeing a consistent message communicated across channels nudges the lead ever so closer to conversion.
Email marketing is reportedly the most efficient online channel for B2B lead nurturing, reaching 78% of potential customers, followed by websites (48%), social media (39%), blogs (30%), events (29%), search (24%), and, last but not least, mobile (13%).
Creating a marketing plan that comprises various marketing channels can offer an overall communication strategy to reach a wider audience.
Content that builds trust & validation during B2B lead nurturing
Content is the underlying pillar for a long-term relationship in lead nurturing. Let's take a closer look at how different types of content contribute to B2B lead nurturing. Easily accessible content across your website, combined with email campaigns providing links to the content will establish credibility with the customer.
1. Newsletters
Newsletters provide for a more personal relationship with the subscribers, with the aim of promoting the business. Businesses use newsletters to share vital information addressing both present and potential customers, such as new product releases, client success stories, and industry news.
2. White paper
A whitepaper is considered to be the user's first resource when customers want to research a new product / service. When properly structured and published, Whitepapers establish the business as a cutting edge technological innovator. Consequently, contributes 83% overall to B2B lead nurturing.
3. E-books
One of the best methods for generating leads while also nurturing them is by providing a downloadable ebook while getting the contact details of the lead. Carefully and creatively created eBooks provide a huge opportunity to brand and position the product or service, In terms of content, e-books contribute 71% to B2B lead nurturing since they give a great platform for explaining the product or service and the advantages to the customer.
4. On-demand webinars
Webinar content makes up 63% of the B2B lead nurturing as they allow greater customer contact. Allow customers to automatically schedule to attend webinars and demos to have a walkthrough of the product experience.
5. Thought leadership
Thought leadership makes a 41% contribution to B2B lead nurturing since it is associated with authority and affects more than just the target market or current clients. Creating new paradigms in business helps build an image of thought leadership. Through blogs, emails, and social media posts, thought leadership content can be kindled.
6. Interactive content
Customer engagement and participation can be greatly increased using interactive material. It gives the potential client a sense of control. Calculators, tests, infographics, polls, surveys, are all part of it. 32% of B2B lead nurturing is contributed by interactive content.
7. Videos and infographics
They are always considered the best engaging medium to tell stories. It gives a better chance to engage customers before they scroll through, optimize the opportunity for highlighting the products, services or even company. Each of them contributes 22% in B2B lead nurturing.
B2B lead nurturing strategies
In B2B sales, nurturing plays a significant role in managing and developing the relationship with the lead. Here is where a company can show its commitment towards the leads and win their trust. Focusing on the strategies that can be used to close more deals will help us dig deeper into B2B lead nurturing.
1. Align sales and marketing strategies
To prevent misunderstandings, coordinate the responsibilities, objectives, and expectations amongst the B2B lead nurturing, marketing, and sales teams.
2. Lead scoring strategy
With the lead score it is highly possible to know the probability of a lead making a purchase. Their chances of buying increases with the score.
3. Targeted content
Every lead is a potential customer with individual wants and interests. Therefore, appropriately distributing targeted content will involve sending the appropriate content to the appropriate audience.
4. Nurture leads across multiple channels
Include paid retargeting on several websites, social media monitoring, dynamic website content, email marketing, mobile marketing automation, and outreach to direct sales. Each channel bring the prospect closer to becoming a buyer.
5. Engage with leads multiple times
The number of engagements required to convert a lead into a valuable customer relies on a set of attributes, including the cost of the product or service and the effectiveness of the touch.
How to close more deals?
The sustainability of a firm is dependent on how well each lead is nurtured rather than just how many leads are generated. Consequently, it is crucial to have a suitable B2B lead nurturing plan in place to turn the lead into a customer.
More so today than ever, lead nurturing and profitability go hand in hand. Coordinating every step from start to finish with appropriate tools gives the cutting edge against competition in the digital age. The only challenge is deploying dedicated minds to work on the B2B lead nurturing campaigns. Choose Apptivo CRM today and start your free trial to close more sales with simple integration.
B2B Lead nurturing: Learn how to close more deals
was last modified:
December 8th, 2022
by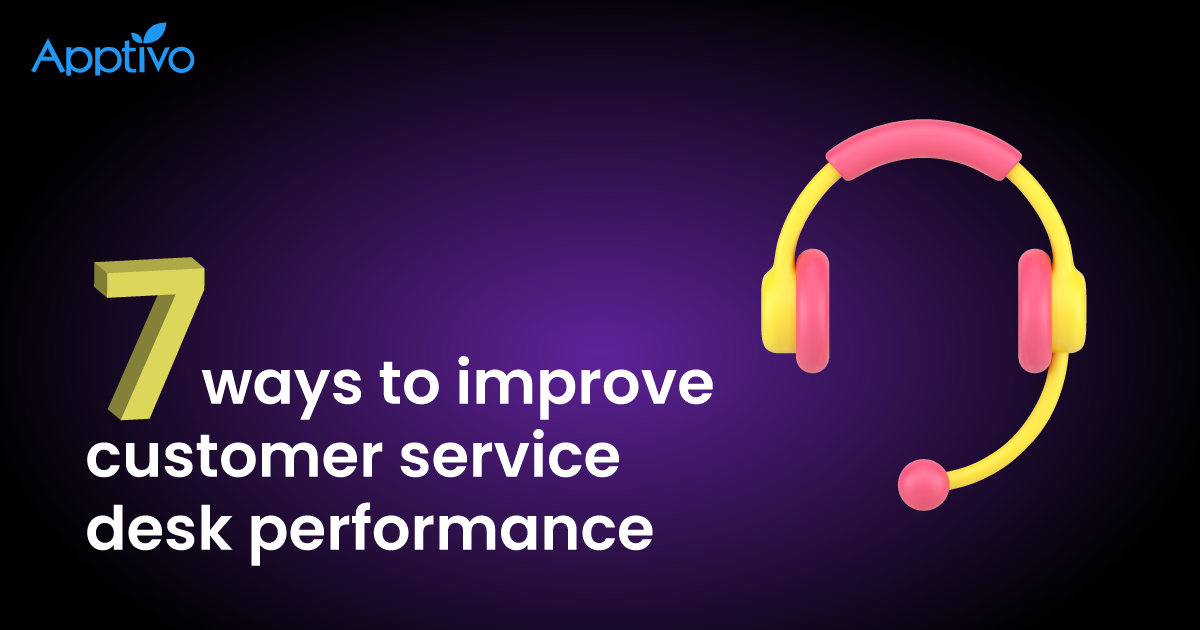 7 ways to improve customer service desk performance
1. From Good to Great! 2
Read more

→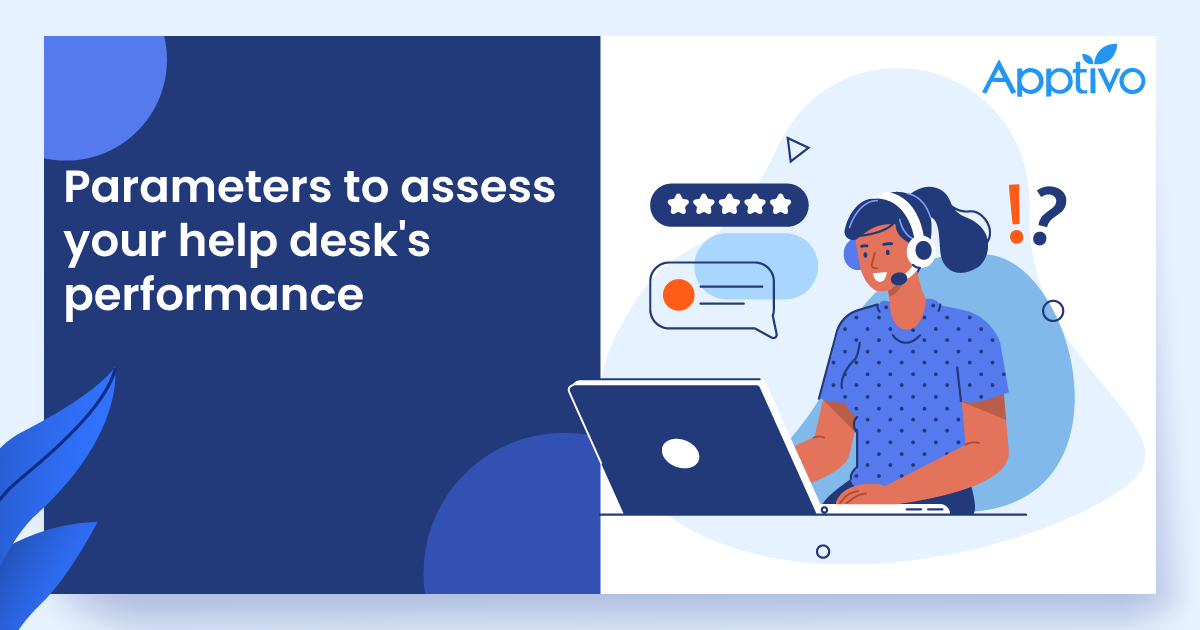 Help desk metrics: how it works in improving your customer support?
As a customer every one of us has probably experienced a frustrating technical problem and wished for expert assistance at some point in our lives. On the other side, businesses receive a huge number of enquiries about the product or service, and find it tough to ensure that every enquiry is answered to the fullest satisfaction of the customer
Read more

→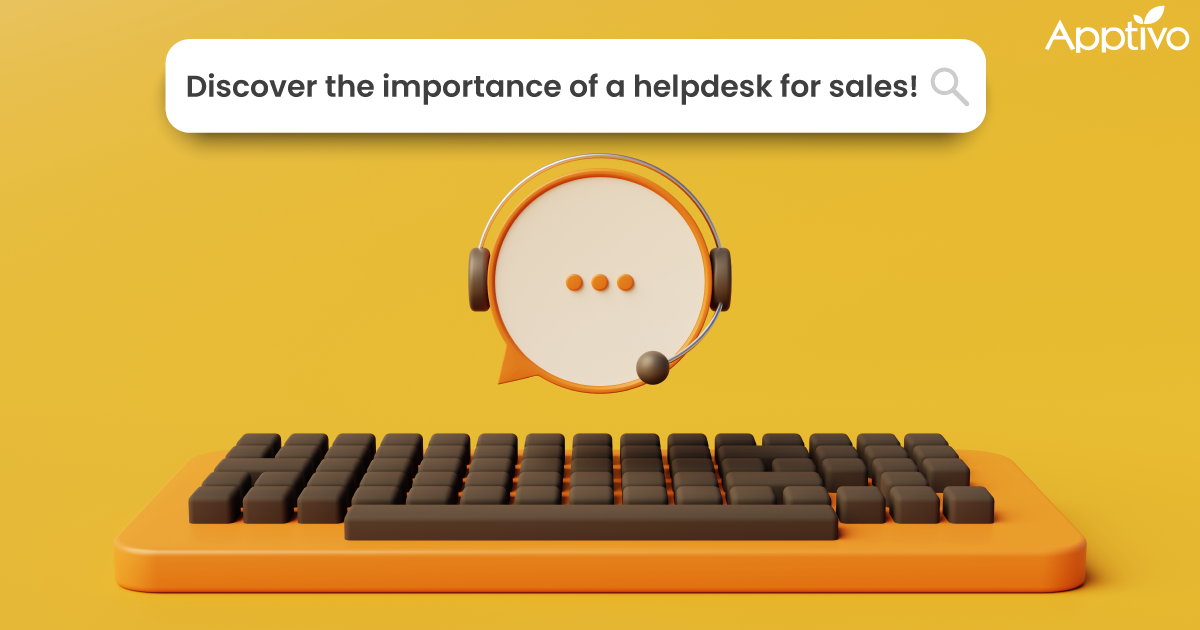 What is a help desk? How is it helpful for the sales field?
1. What is a help desk? 2
Read more

→